If you've watched Jujutsu Kaisen Season 2's first two episodes, then you know the current story is all about Master Tengen. Even with the series' bromance and morally complex look at Riko giving up her life to Tengen, all roads lead back to this ever-powerful curse user. But who is Master Tengen, and how will he impact the anime beyond just season 2? Well, we've read the manga and have some answers for you—if you're trying to jump ahead to Tengen's role in the Jujutsu Kaisen anime. As such, this is your spoiler warning.
Who is Master Tengen in Jujutsu Kaisen Season 2?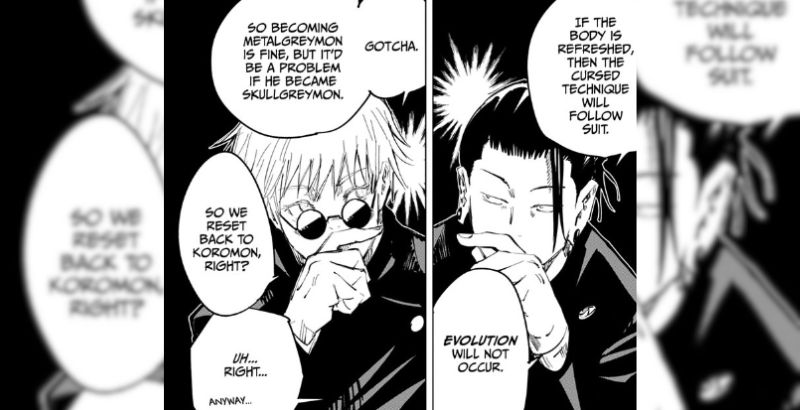 Originally, over 1200 years ago during Japan's Nara Period, Master Tengemn was a Buddhist monk teaching what would become the foundation of jujutsu sorcerers at the core of Jujutsu Kaiseni the series. An immortal (Fushi), Tengen is a pillar of the Jujutsu world in two ways. The first is that they continuously reinforce protective barriers that protect both Jujutsu High locations. Second, and perhaps the most prominent in Jujutsu Kaisen Season 2, is that Tengen's preaching of Jujutsu resulted in a religious group who worships him as a god, the Star. The group became known as the Star Religious Group and is one of the primary drivers for the narrative of the Hidden Inventory/Premature Death Arc, also known as the Gojo's Past Arc.
They are an immortal jujutsu sorcerer that remains within their chamber, the Tombs of the Star Corridor, at all times in order to reinforce the barriers that protect both Jujutsu High locations. Due to the nature of Tengen's role in the jujutsu world, most people have no idea what they look like. Only those granted permission have seen that Tengen does not quite possess the appearance of a typical human being.
All of that said, Tengen's immortal spirit doesn't mean that their body is also immortal. Instead, Tengen's body wears down and ages the longer they're alive, resulting in them needing to find a new vessel every 500 years. Tengen's body will try to force itself to find a new vessel. The technique takes on a life of its own if a new vessel is not merged within that time frame.
What is the Star Plasma Vessel in Jujutsu Kaisen?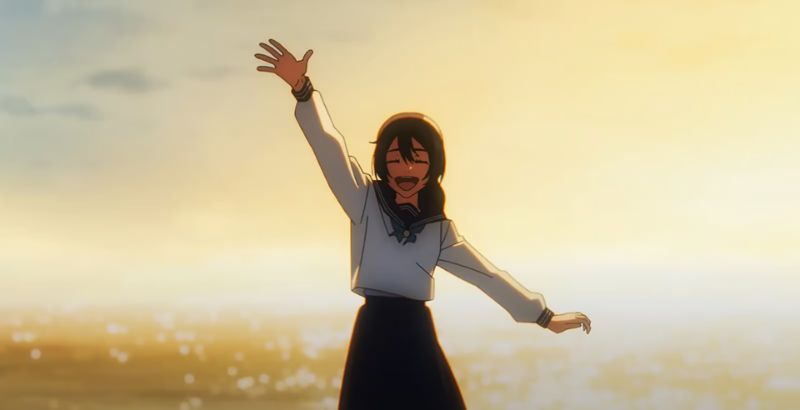 The Star Plasma Vessel is a human vessel needed by Master Tengen to keep from evolving past their humanity which would push them past empathy and understanding and spell demise for the world. To avoid such a future, Lord Tengen is supposed to merge with a capable Star Plasma Vessel after every 500 years. A Star Plasma Vessel is a body capable of stopping Master Tengen from achieving the next step in human evolution and help them rewrite their body's information and keep them maintained for another 500 years.
In the course of this current cour, Satoru Gojo and Suguru Geto are tasked with protecting and delivering Tengen's next Star Plasma Vessel, a young girl named Riko Amanai. While this cour of the season serves as Gojo's flashback, it's vital to understanding the larger forces at play in the Jujutsu Kaisen series. Geto and Gojo use curse manipulation to protect Riko from the two groups trying to keep her from ascending and melding with Master Tengen.
The first group is Group Q, an organization filled with jujutsu sorcerers who want to take over the jujutsu world and can only do so by forcing Tengen's evolution, making them lose all reason. Then there is the Star Religious Group, the religious group that just wants Tengen to ascend to their natural state, which is a god and not human, according to them.
One of the other questions that viewers may have is about Tengen's gender. Is Master Tengen a woman? Is Master Tengen a guy? Well, Tengen has surpassed gender and is referred to with gender neutrality, even despite their Plasma Star Vessel's gender.
What are Tengen's Cursed Powers in Jujutsu Kaisen?

This is where we hit full-on spoiler territory. The first power that Tengen has is Immortality which grants them eternal life. In 2006 (the timeline set for Jujutsu Kaisen Season 2 Cour 1,) Tengen failed to merge with a Star Plasma Vessel and evolved into more of a cursed spirit than a human. They have maintained their self-awareness but their very self has become the world.
Tengen is viewed as an immortal entity and a pillar of security within the jujutsu community but is not known for much beyond protection, though their power is vital. Tengen's abilities are essential to the structure and organization of jujutsu society as they maintain a variety of barriers for the safety of the jujutsu world.
The first of these barriers are those that they keep up around Jujutsu High, which changes the appearance of the layout of the buildings every day to hide the schools' existence from the public as well as protect it from infiltration. Next are Tengen's Concealing Barriers, which guard the entrance to the Tomb of the Star Corridor and manipulate over one thousand shuffling doors at one time, making the entrance to the shrine constantly changing. It also protects the Jujutsu High warehouse, which houses the school's cursed objects.
Tengen's barrier also expands to Empty Barriers, which are completely vacant barriers where the edge is defined by an outer shell made of hexagonal panels. And then finally, there are Pure Barriers which is a superior type of barrier that raises the precision of Tengen's cursed spirit suppression and the barrier techniques cast by assistant managers from Jujutsu High. A buff, if you will.
Why is Master Tengen Important?
Thanks to Toji Fushiguro successfully stopping the merger between Riko and Tengen, the evolution has taken place. Far beyond the powers of Special-grade sorcerers, in the present timeline, Tengen is no longer human. While they are in a bipedal humanoid body, Tengen has a cylinder-shaped head with multiple eyes, as seen in the Culling Game Arc, which will potentially be aligned to Jujutsu Kaisen Season 3. Tengen has lasting importance for the series as they go beyond using just barrier techniques in the current storyline.
---
Jujutsu Kaisen Season 2 premieres new episodes every Thursday exclusively on Crunchyroll.