---
Last Updated on 11/24/2023
---
Jujutsu Kaisen's most powerful dad has entered the series with Season 2. Who is he? Well, that would be Toji Fushiguro. It should be said that this is an article for those looking to spoil their expectations for who Toji Fushiguro is ahead of his reveals in the Jujutsu Kaisen Season 2 anime from MAPPA. From Megumi Fushiguro to Maki Zenin and the bromance that is Suguru Geto and Satoru Gojo, Megumi's dad is here to leave a lasting impact like no other on the Jujutsu Kaisen series. Using the manga, we'll take the time to dive into who the character is, but as MAPPA noted at Anime Expo 2023, there will be things in the anime fans aren't expecting and a Toji that we've "never seen before." Brace yourself for spoilers as you scroll.
Who is Toji Fushiguro?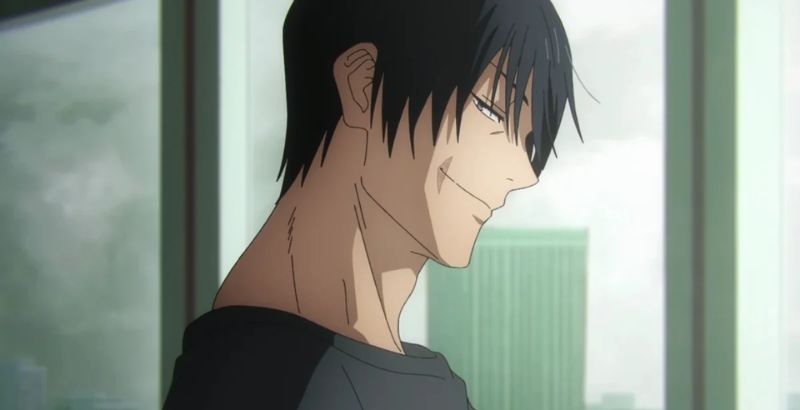 Toji Fushiguro (previously Toji Zenin) took his wife's maiden name, removing his affiliation to the Zen'in (Zenin) clan—yes, Maki Zenin's clan. His departure from the Zenin clan came from their abysmal treatment and bigotry against non-curse users, something we've heard a little about from Maki in the first season and Jujustu Kaisen 0 movie. While Maki chose to try to win the clan's favor, Toji walked a darker path, becoming the infamous assassin known as the Sorcerer Killer, contracted by the Time Vessel Association, among other groups, throughout his time as a non-curse user to carry out their agenda. While this is important to his identity, another important aspect is that he's Megumi Fushiguro's father.
For Jujustu Kaisen's Season 2, Hidden Inventory Arc, also known as Gojo's Past Arc, Toji is working with the Star Religious Group and become's the arc's biggest villain. Fighting both Satoru Gojo and Suguru Geto in the arc, he is calm in battle and wanton about almost everything else, trusting in his strength. His demeanor is a creepy and perfect match for Gojo's sarcastic battle characterizations.
But one of the most important things about Toji is that he kills for hire, not for ideology like other villains in the series. Gambling between assignments, Toji sells his skill to the highest bidder. That sellsword mentality also impacts his family when he chooses to leave his wife and newborn child, but only after promising to sell little Megumi to the elite Zenin clan—one of the core reasons that Gojo has taken Megumi under his wing. A former member of the Zenin family, his ability to just throw his son to the wolves speaks volumes.
What are Toji's Cursed Powers?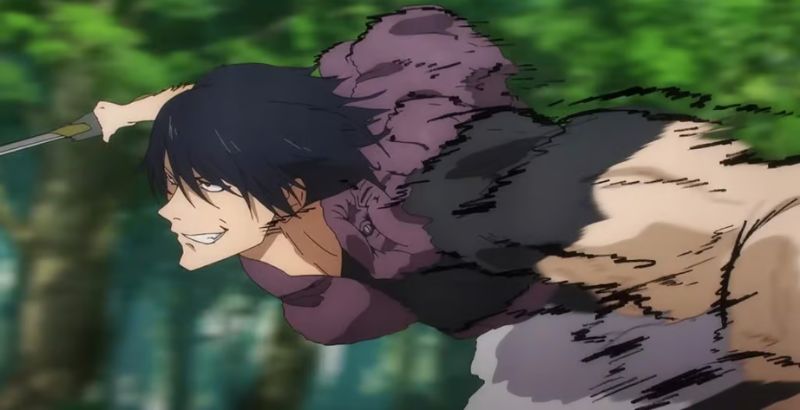 Unlike someone like Mahito, Toji Fushiguro isn't a curse user, which also means he doesn't have an innate talent for jujutsu—much like Maki. Despite that, Toji is one of the most elite fighters in the jujutsu world with innate physical prowess far superior to all others and increased in power when he's wielding weapons. Having defeated three special-grade jujutsu users on three separate occasions, Toji uses the jujutsu knowledge from the Zenin family and turns it against sorcerers, earning him the moniker of "Sorcerer Killer."
When you don't have curse-user powers, you have to make up for it somewhere, and in this case, that comes with elaborate plans that he executes perfectly. During Hidden Inventory/Premature Death, anime fans can expect to see Toji's ability to outwit others when he fights Gojo and Geto to kill Master Tengen's Star Plasma Vessel. He even outsmarts Gojo, whose Six Eyes allow him a perception of a god.
Toji Fushiguro's power also includes his lack of it. Not having cursed energy allows Toji to become an "Invisible Man" and the perfect assassin. While he reigned as the Sorcerer Killer, he wielded swords, knives, and guns. While he doesn't use cursed objects for attacks, he does use them to counter in addition to his black belt and firearms training. But his strength with weapons also comes from heightened senses given to him by Heavenly Restriction. Toji's lack of cursed energy resulted in his five senses being heightened to their absolute peak thanks to Toji's heavenly restriction, allowing him to see and track cursed energy and curses. And, of course, there is speed and reflexes that allow him to fight just about any sorcerer. But does his endless physical power let him escape infinite cursed energy? You'll find out this season.
How Big a Role Will Toji Fushiguro Play in Jujutsu Kaisen Season 2?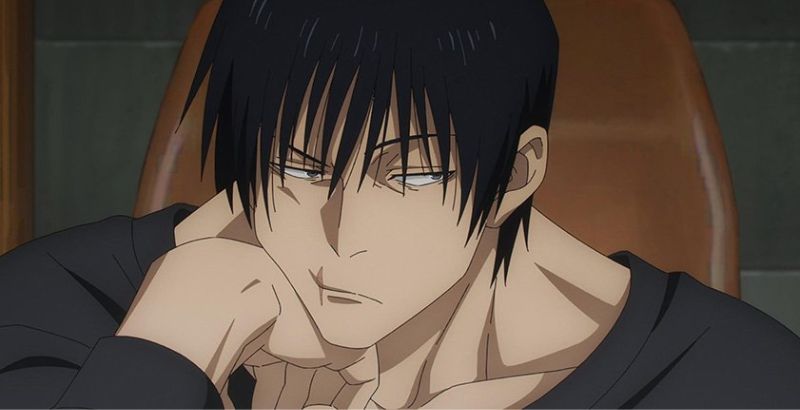 Big. Toji Fushiguro's importance isn't just going to be in both cours of Season 2. It also impacts well beyond his immediate involvement with his son Megumi and his reflection on Maki's return to her clan. Additionally, Toji's appearance in the first cour of Season 2 isn't the last we see of him. Thanks to a character named Granny Ogami and her Seane Technique, Toji isn't completely gone from this world.
In Jujutsu Kaisen Episode 35, aptly titled "Seance," good old granny brought back our favorite daddy to fight against the sorcerers of Jujutsu Tech. With Gojo's absence now that he's been sealed in the prison realm, Toji's body is back and as Megumi's father, audiences will see more of how choices across families impact the world of Jujutsu Kaisen.
With his seanced arc complete, Toji was able to close his own memory of his son, even if Megumi has no idea that he fought his father. A villain sure, but Akutami's writing and MAPPA's adaptation gave Toji Fushiguro more depth than you would traditionally see in shonen for a side-villain of this kind.
---
While there are spoilers in this list, there is a lot left about Toji Fushiguro that I didn't go into, primarily some of the emotional moments he will have in Jujutsu Kaisen Season 2. But what you need to know is with his immense strength, witty banter, and hatred of the sorcerer families, he's one of the strongest characters in the series, and it shows.
Watch Jujutsu Kaisen Season 2 new episodes every Thursday, with three available now exclusively on Crunchyroll.