Growing up as a little Black girl who loved anime, I was raised on classic shows like Sailor Moon, Yuyu Hakusho, and Dragon Ball Z, but I always wished there was a Black woman in some of those anime shows that looked like me. It is only natural to want to see yourself reflected and represented in something you love.
However, anime does not always hit the mark when it comes to giving proper representations of other minorities. Especially when it comes to Black characters. When there is a Black character, let alone a Black woman, in anime, I'm usually happy if they aren't a racist stereotype. That is asking for the bare minimum.
Luckily, representation for Black characters in anime has improved a lot since I was a kid. I especially love that there are more Black woman characters in anime now. Even though there aren't tons of them, I still get excited whenever I catch even a glimpse of a Black woman character in an anime that I enjoy.
Compared to when I was a kid to now, I don't have to settle for glimpses anymore. Thanks to shows like Carole & Tuesday, Michiko to Hatchin, and Hunter x Hunter that give great representation to Black women anime characters. There is even anime that get produced and created by Black people, like Cannon Busters, where most of the characters are Black. So, I have hope that representation for Black anime characters will continue to improve.
So in honor of Black History Month, I've put together this list of Black women in anime who I have been proud to claim over the years.
10. Coffee – Cowboy Bebop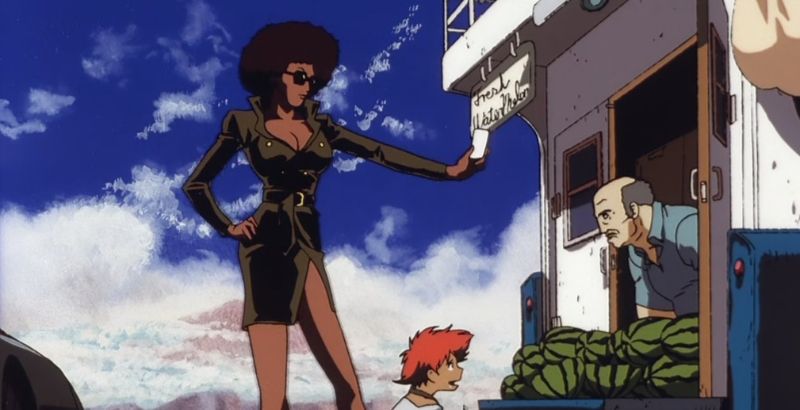 So on one hand I have a few some issues with her being named after coffee, because fetishization is real and gross. But I still claim her. We don't get much time with Coffee when she appears in Cowboy Bebop, but she does leave a lasting impression. What I like most about her is her 70s Blaxsploitation aesthetic and mannerisms.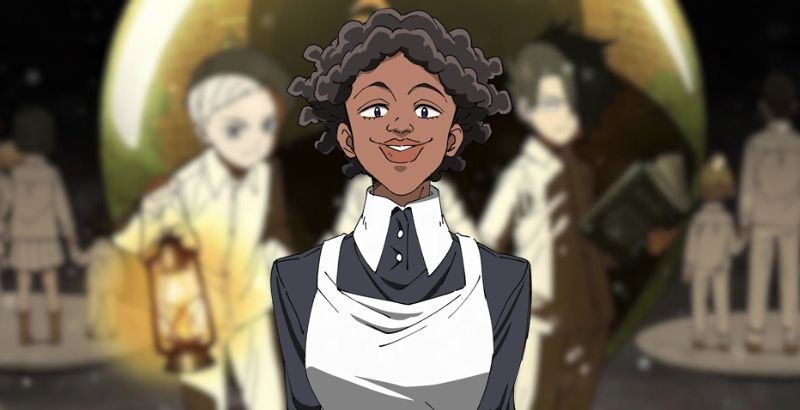 I have complicated feelings when it comes to Sister Krone, mainly because I don't like how her Black features are exaggerated in a stereotypical fashion during certain scenes. That aside, I still like her overall and I just get her. Everything she's done, she's done it to survive. Originally she's introduced as another antagonist, but she's more complex than that and I will say that her arc in the series is one of my favorites.
8. Atsuko Jackson – Michiko to Hatchin
I can't think of any other way to describe Atsuko, other than a badass. She's tough and determined to reach her goal and I think her complicated relationship with the main character, Michiko, is really interesting. I also like that she's Afro-Brazilian because that gives representation to Afro-Latinx.
7. Michiko Malandro – Michiko to Hatchin
Michiko is another Afro-Latina and one of the titular characters in Michiko to Hatchin. She's got the looks, the moves, and doesn't take any nonsense from anyone. What I like about her most of all, is that under that tough exterior she definitely has heart of gold.
6. Miyuki Ayukawa – Basquash!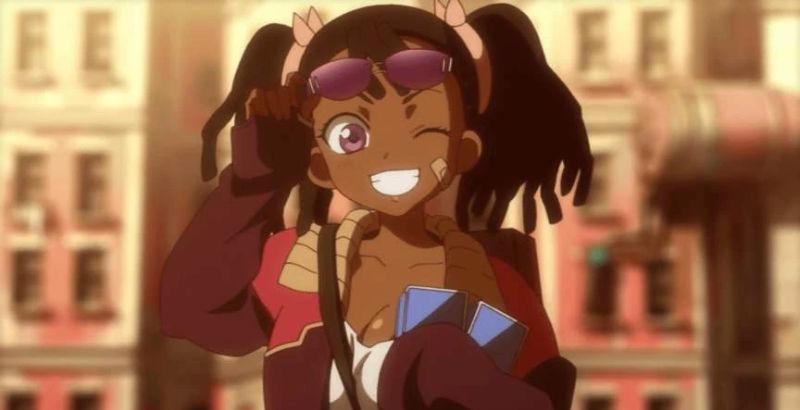 Miyuki is the whole package with brains and beauty. She's valuable character on the show and makes very meaningful contributions when it comes to making upgrades on the mechs (giant robots). I love that artists gave her locs and also that she is a Black engineer, so maybe her character can expire some girls to enter that field.
5. S.A.M. – Cannon Busters
This precious little android is S.A.M. short for Special Associate Model and is one of the main characters in the hit new Netflix anime series, Cannon Busters. While she looks as sweet as sugar, and tries to make friends with literally everyone and everything she also has a secret power that packs more than punch.
4. Casca – Berserk

Casca is probably one of my earliest introductions to Black women in anime. In the beginning of Berserk she is one of the strongest and most capable leaders in the mercenary group, the Band of the Falcon. Even though have not been a fan of the direction her character development has taken over the years, she still holds a special place in my heart. I especially love that she's a great leader to her comrades and that very rarely questions her sound judgement and strategy.
3. Yoruichi Shihouin – Bleach
There's no way I could make a list of Black women in anime without mentioning Yoruichi from Bleach. Born from a wealthy noble family with the title of a princess, she definitely does not act like one. She's strong, smart, witty and kicks butt in many fights. I especially like her attitude and how she comes off as laid back but can quickly turn into a cutthroat fighter when needed.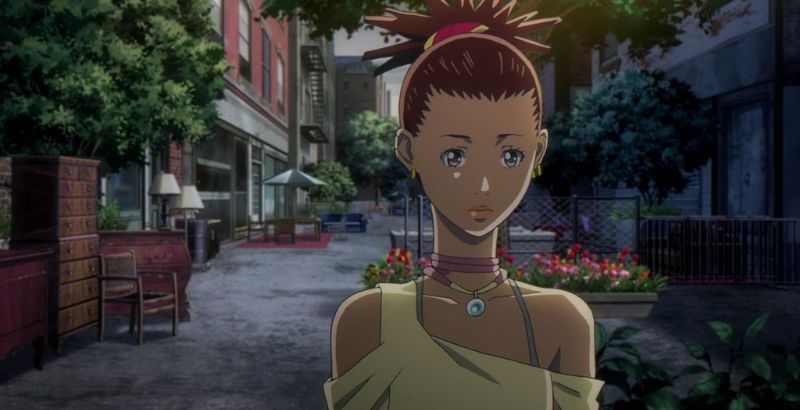 Life has never been easy for Carole, but that has never kept her down. She makes up half of the musical duo and is titular character in the series Carole & Tuesday. Besides the fashionable looks, work ethic, and musical skills what I love most about Carole is her determination to make her dreams come true.
1. Canary – HunterXHunter
Last and certainly not least is Canary from Hunter x Hunter. Canary is a young teenage girl who is also a ruthless bodyguard/servant for the Zoldyck family, a powerful and fearful family of assassins. She's got great moves in combat,but also has a very gentle and caring heart.love how loyal she is to the people that cares about and is even willing to go against orders if means helpings them.
---
All of these characters hold a special place in my heart a Black girl who loves anime. And now that there are more Black women anime characters today than there has ever been before. Granted that's not to say representation will be perfect every time, but it does give me hope that it will continue to improve.