At this point in Jujutsu Kaisen Season 2, the Shibuya Incident Arc is in full swing, and it puts Fushiguro against Fushiguro. So, you may be wondering who Megumi Fushiguro (voiced by Yuma Uchida in Japanese and Robbie Daymond in English) is and how this student and Tokyo Jujutsu Tech fit into the larger plans set into place by Gege Akutami in the manga and now adapted by studio MAPPA. A tsundere with a heart of gold, Megumi has been a fan favorite since Season 1 of the Jujutsu Kaisen anime, and that's only grown as we've learned more. So, if you're here to learn more, expect spoilers for the Jujutsu Kaisen manga (published by Shueisha) and the anime.
Who is Megumi Fushiguro?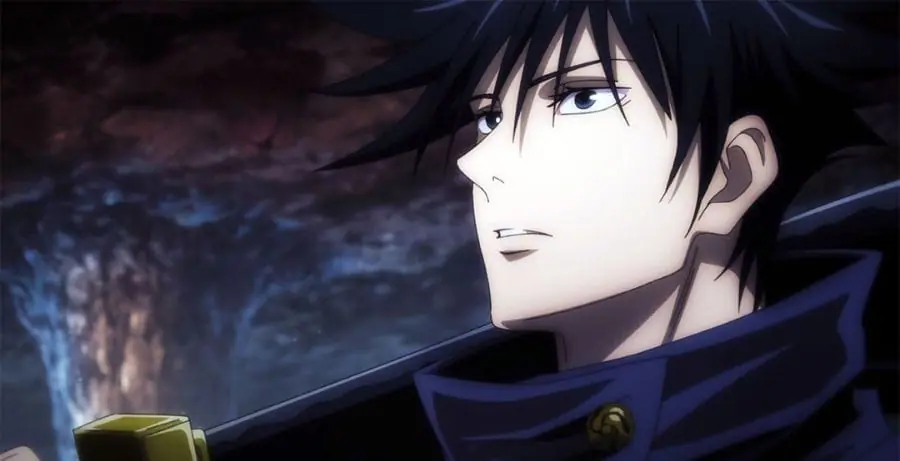 Part of Jujutsu Kaisen's core trio with Nobara Kugisaki and Yuji Itadori, Megumi Fushiguro has been raised by the most powerful living Jujutsu sorcerer, Satoru Gojo. Now a first-year student at Tokyo Jujutsu High, Megumi is also considered the deuteragonist of the Jujutsu Kaisen series, sharing the spotlight with Itadori. That said, his story is his own unique, complex history and future, and the first separation from Itadori is Megumi's temperament.
Stoic and calculating, Megumi often seems either angry or completely detached from most situations. That said, he cares deeply about fairness, bullying bullies, and knocking down anyone who believes that they are better than others. And yes, somehow, he was mentored by Gojo. His aloof attitude also disappears when his sister, Tsumiki Fushiguro, is involved. A half-sister, Tsumiki's kindness smooths out Megumi's hard edges and is ultimately a driving force for him in the series.
Is Megumi a Fushiguro or a Zenin?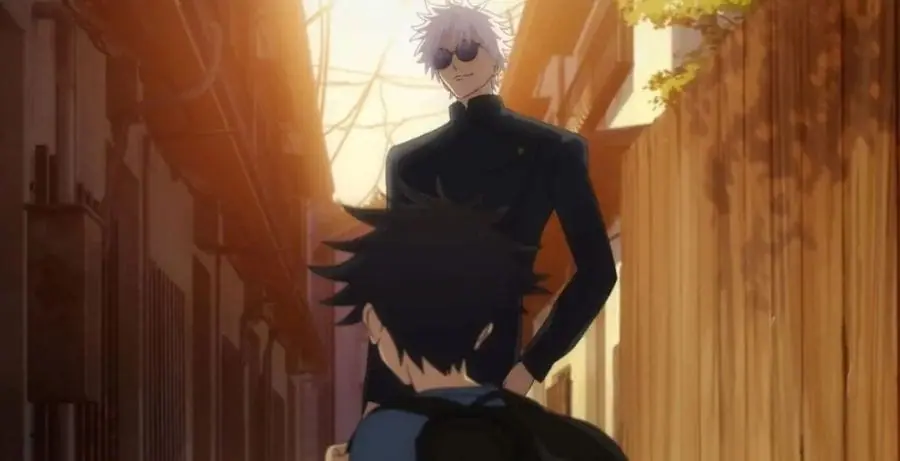 Looking to turn his back on the Zenin clan, Toji Fushiguro took his wife's name, which is what he passed down to Megumi. A trump card for his family, Toji turned Megumi's identity as a descendant of the Zenin family for his personal gain. Having told Gojo at the end of their fight that he intended to sell a young Megumi to the Zenin clan, Megumi becomes Gojo's mentee, protected from the harm that the Zenin inflict on those who carry their name, as we see with Maki throughout the series. A member of one of the big three families of Jujutsu Society (Zenin, Gojo, and Kamo) and raised by Gojo, Megumi's life and ability to grow as a curse-user is unparalleled.
The first time we see Megumi confront his lineage is when he fights Noritoshi Kamo. A member of another one of the leading families, Kamo is a traditionalist in the worst ways and immediately runs counter to Megumi's moral stance.
When it comes to his heritage, he is a Zen'in as much as he is a Fushiguro, but having grown up with his sister, that's the side of him that is more at play. But for him, his family is Tsumiki, and he is alone. When Gojo explains the reality of the Zenin waiting to take him away, Megumi makes it clear that he doesn't care, so long as his sister comes with him. Wise beyond his years, Megumi's heart is his greatest strength and, in the Culling Game Arc, his greatest weakness.
As we see in Shibuya and his climactic battle with his father, neither knows who the other is. Fighting each other to the death, when it seems like Toji is about to win, an invasive memory plays in Toji's mind, shocking him into humanity, even though his seanced-self has one goal: Kill. At the end of the fight, Toji asks his son what his name is, to which Megumi replies, "Fushiguro." This answer makes pride swell in Toji, and he has his most human moment of the entire series and takes his own life—still, Megumi has no idea.
Being a Fushiguro saved him from his father, and when he later rejects taking on the responsibility as the new head of the Zenin Clan, it's clear that while Megumi wields the Zenin curse techniques, he is not one of them.
How Powerful is Megumi?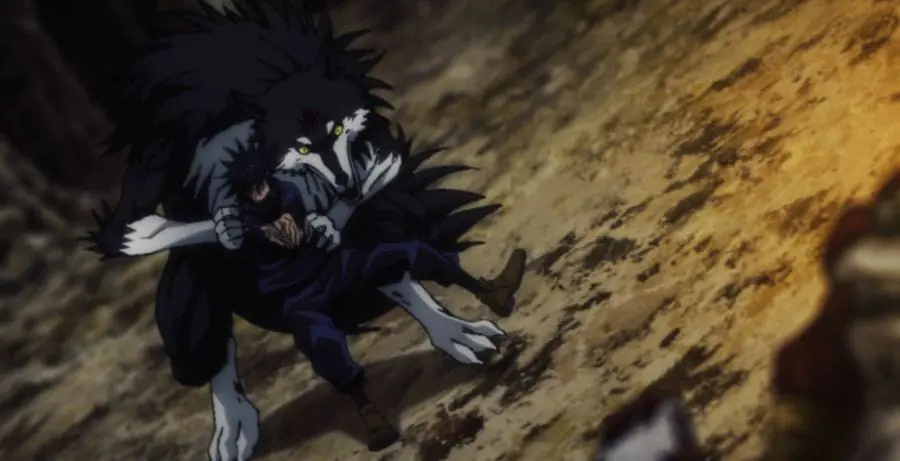 A Grade 2 Sorcerer, Megumi is still learning how to take full advantage of the fact that he has the highest potential of any student because he was able to inherit the Ten Shadows Technique of the Zenin Clan and is mentored by Gojo, the bearer of the Six Eyes. While Megumi fails to win in a fight against a special grade during the Goodwill Event, Gojo holds that he possesses even more power than Yuji if he learns to stop acting as a member of a team and instead lets his power loose. Letting go of his restraint at Gojo's behest after realizing that dying before winning and dying victoriously are two very different ways to approach a battle, Megumi is able to push himself to the limit and summon the most powerful shinigami of the Ten Shadows Technique: Mahoraga in order to fight Haruta Shigemo.
Outside of his personal development, Megumi is skilled in hand-to-hand combat, and we've seen him wield everything from a pair of wooden tonfas to Playful Cloud, the weapon once wielded by Suguru Geto and used by Maki as well when they both fought Hanami. Beyond his fists and weaponry, Megumi's inherited technique, Ten Shadows, as stated above, is highly regarded as one of the strongest techniques. It allows Megumi to use shadows as an intermediary to call forth a number of shikigami: Divine Dog, Nue, Great Seprant, Toad, The Well's Unknown Abyss, Max Elephant, Rabbit Escape and the Eight-Handled Sword Divergent Sila Divine General Mahoraga (or just Mahoraga) for short. Beyond that, though, Megumi's Domain Expansion Chimera Shadow Garden and the failsafe he uses to ensure success in his own life are his strongest forces.
But all this power makes Megumi's body a prime target for the King of Curses, Ryomen Sukuna.
How Big of a Role Does Megumi Play in Jujutsu Kaisen?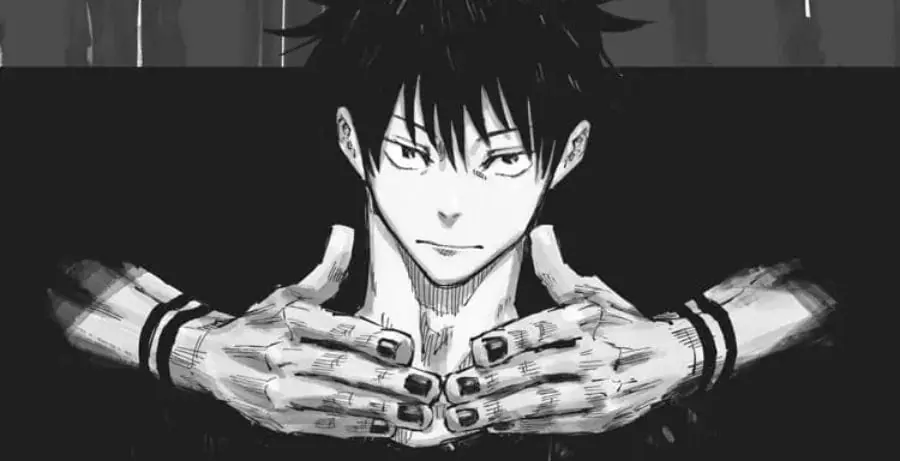 As a deuteragonist, Megumi's story is just getting started in the anime, but in the manga, he is shot to vital importance in the Culling Game Arc. Having been spared and then saved by Sukuna previously during the Fearsome Womb Arc and the Shibuya Incident Arc. While Jujutsu Kaisen Season 2 will end his place in the season with the fights that began in Episode 40, "Thunderclap," his importance in the series is about to accelerate into high gear as Sukuna trains his eyes on him to become a vessel that is stronger and not as restrictive as Itadori's body.
---
Jujutsu Kaisen Season 2 is streaming now on Crunchyroll, with new episodes every Thursday.