When it comes to the topic of abuse and reporting it to the authorities, there's often a clash of ideologies. One is rooted in good intentions and the belief that justice will prevail if we operate within the system, but the other is rooted in a more cynical reality. The criminal justice system in many countries favors the abuser over the abused, particularly if the abuser operates within the system itself. While Castaway Diva's hook is Seo Mok-ha's (Park Eun-bin) dream of becoming a singer, it's more apparent now in Castaway Diva Episodes 5-6 that the series focuses on abuse and how difficult it is to escape its grasp.
The beginning of Castaway Diva Episodes 5-6 has us starting up Ki-ho's father, Jeong Bong-wan (Lee Seung-joon), confronting Mok-ha, only to be rescued by a hooded figure. Once they are safely away, it is revealed that Kang Bo-geol (Chae Jong-hyeop) is the one who saved her and, rightfully, chastises her for throwing caution to the wind in her pursuit of the missing Jeong Ki-ho. The rational versus hopeful naivete springs up already, with Bo-geol clearly the more cautious of the two. But Mok-ha points out that Bong-wan's appearance means that Ki-ho has managed to get away from him, providing hope that her childhood friend may still be alive.
Kang Woo-hak (Cha Hak-yeon) returns home in tears, knowing what could have happened without realizing the full scope of the situation. Woo-hak's and Bo-geol's opinions clash on how to deal with Bong-wan. Woo-hak believes the police can help, but Bo-geol is adamant that they keep this incident to themselves. It is here that, if you haven't noticed the signs prior, the case that Bo-geol may be Ki-ho becomes more clear. Hesitance surrounding bringing in law enforcement, after seeing how many years Bong-wan has gotten away with his abuse, would make the most sense if Bo-geol is Ki-ho.
Woo-hak, for the majority of Castaway Diva Episode 5, is still grappling with the emergence of new fuzzy memories that, to viewers, would connect him to Ki-ho. Throw in the fact that Bo-geol tells Woo-hak that they need to keep quiet to protect Mok-ha and their family, but Woo-hak takes things into his own hands per usual. Having remembered Bong-wan's face in the previous episodes, he becomes utterly fixated on tracking the older man's whereabouts. Under the guise of a scoop, he spends his nights monitoring Bong-wan's routine, but not too closely lest he be perceived.
As far as Mok-ha and Yoon Ran-joo (Kim Hyo-jin) are concerned, both are suffering from the consequences of the previous episode. Mok-ha has been captured on camera by an RJ Entertainment employee, Park Yong-gwan (Lee Joo-Hyup), preparing to lipsync for Ran-joo. He holds this as collateral over her head to get what he wants in Castaway Diva Episodes 5-6. With the threat to Ran-joo's career dangling over the edge, Mok-ha swallows her pride and concedes whenever she comes toe-to-toe with Yong-gwan. But there may be some hope on the horizon for her and Ran-joo.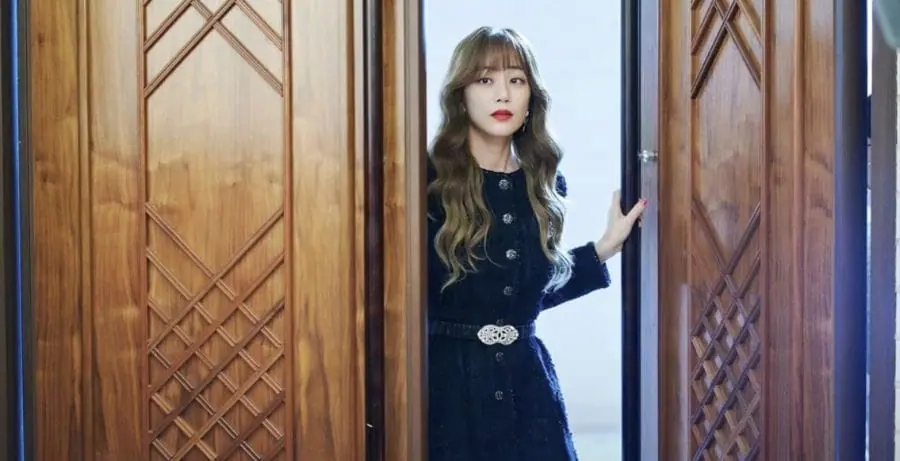 Ran-joo is reeling from the utter betrayal of Lee Seo-Joon (Kim Joo-hun). Finding herself trapped in a corner, she reaches out to her old mentor and the man who jumpstarted her career, President Hwang (Song Kyung-cheol). He possesses the rights to her albums before 2007. If he agrees to continue to produce and sell those albums, she is at his disposal. In exchange for this favor from her, he asks her to sing at his daughter's wedding.
Ran-joo doesn't believe she can. She can't keep asking Mok-ha to lipsync for her, but she also can't sing the high notes she's most known for. However, after some convincing from Mok-ha via a heartfelt speech, Ran-joo puts on her best face and – surprisingly – is able to sing, albeit in a lower register that puts less strain on her vocal cords. Joined by Mok-ha to do the harmony, this moment not only serves as a spot of redemption for Ran-joo in the eyes of President Hwang but also for Bo-geol, who, as Mok-ha's ride, ends up witnessing and recording the performance. So, the big takeaway is that Ran-joo is able to sing. She just has to settle in a lower register while she figures out what's going on with her throat. But her voice isn't completely shot.
Things get tense on the Bong-wan front at the end of Episode 5. A confrontation at Bong-wan's place of employment with Ki-ho and Mok-ha's former classmate-now-insurance salesman, Han Dae-woong (Kim Min-seok), leads to an attempted murder committed by Bong-wan. The reason? He dared to tell Bong-wan to leave Ki-ho alone because he was likely in a happier place now in his life. How dare his child be happy away from his "loving" embrace?
As this attempted murder (portrayed as a car crash) is shown, our little sleuth Woo-hak has snuck into Bong-wan's home. Flashes of memory flicker as he visits each section, linking him further to Bong-wan. Just as he notices a family portrait on the wall, a figure enters the apartment. That figure? Bo-geul.
Castaway Diva Episode 6 reveals that Ki-ho has a brother, and that brother is Woo-hak. While the details of how the family escaped from Bong-wan aren't revealed, a severe head injury inflicted by Bong-wan on Woo-hak landed him in the hospital for a long time, taking away his memory. It's likely that Woo-hak and his mother, Song Ha-jung (Seo Jung-yeon), escaped after he recovered enough to move.
It is here in the handling of this topic of abuse that Castaway Diva truly excels. Throughout the series, they've handled this subject with care but also highlighted the complexities that these cases involve. As the more naive brother, Woo-hak tells Bo-geul they should go to the police. Woo-hak calmly tells him no. To do so would mean to destroy the family. With Bong-wan's connections and former experience working in the police, to reveal their identities and situation would amount to a death sentence. And, as we saw towards the end of Episode 5, Bong-wan is not above trying to eliminate people who do not uphold his worldview.
In a moment with Bo-geul and his mother later in the episode, you can see the fear that grips Ha-jung as she reveals to Bo-geul that Mok-ha may know too much. Mok-ha, as a representation of Ki-ho's past, is dangerous for the family's safety. Her renewed presence and search for Ki-ho have brought Bong-wan to Seoul, drawing him closer to finding them. It also adds further perspective into why Bo-geul has been so frustrated with Mok-ha's fixation on Ki-ho. It's jeopardizing their safety.
These tiny details add up to a much larger picture, and that is why Castaway Diva continues to land home runs each week. The meticulous work done here, without glamourizing or dismissing the seriousness of the abuse, reinforces how hard it is to get out. It is literally life and death for those trying to survive abuse. Adding in the additional complexity surrounding how the legal system continuously fails the abused is a necessary touch because, well, it does.
Now, back to Ran-joo. Seo-Joon is panicking because Ran-joo's albums are selling like hotcakes, putting his company in jeopardy. To shake things up, he summons his leading talent, Eun Mo-rae (Bae Gang-hee), to battle Ran-joo for the next episode of HeyDay. At first, it seems like Mo-rae is going to win with smooth sailing after getting the Executive Producer to agree to let her use a pre-recorded track to lip sync with. However, luck and Bo-geul's latent need for justice work against the idol.
After the Executive Producer suffers an appendix burst day of filming, Bo-geul is in charge. Challenged by Mok-ha earlier on in his episode for complacency, he takes it to heart. But he's not going to make changes without also issuing Mok-ha her own challenge. In a meeting before the show begins, he informs Mo-rae, Mok-ha, Yong-gwan, and Ran-joo that no lip syncing will be permitted in this recording.
Mo-rae flips out and tries to storm off, but Bo-geul reminds Yong-gwan that there are tons of reporters waiting to see what will happen. If she leaves, how would that look? Upset, Yong-gwan points out how Ran-joo has been lip syncing, and Bo-geul agrees. They can't lip sync. The additional concession from Bo-geul? If Ran-joo "wins," he wants Mok-ha to go up and be honest about who has been singing. This opens up the stage for all sorts of possibilities ahead in Castaway Diva.
Moving forward, there are some interesting dynamics at play that will be intriguing to see followed through. During Castaway Diva Episodes 5-6, we've seen glimpses of Mo-rae and how she has been the one RJ Entertainment has settled on. Mok-ha has always been the one she's been compared to, especially by her former idol, Ran-joo. With the possibility of HeyDay being Mok-ha's unofficial debut, there are sure to be some sparks flying from the rather unpleasant Mo-rae.
With the underlying abuse storyline that has been built out by the writers and the escalation to attempted murder from Bong-wan, it's clear that things are likely to turn darker as the series goes on. As Mok-ha is further propelled into the spotlight, will this make her and Bo-geul even more of a target? Likely, but there will probably be more victims along the way.
Castaway Diva Episodes 5-6 continues building out an already intense storyline centered around abuse. It's honest, particularly in its subtlety, and doesn't skimp on the necessary details. It will feel familiar to abuse survivors, but those details are essential in taking a respectful approach to the subject matter. As for the pursuit of dreams? Castaway Diva reminds us that timing is everything, and even when you think your dreams aren't meant to be pursued, the right time is just around the corner.
Castaway Diva Episodes 1-6 are now available on Netflix, with new episodes airing on Saturdays and Sundays.
Castaway Diva Episodes 5-6
TL; DR
Castaway Diva reminds us that timing is everything, and even when you think your dreams aren't meant to be pursued, the right time is just around the corner.