Korean dramas (Kdramas) span and blend genres. From soap opera-level twist after twist to long-game revenge thrillers and even larger questions about morality, every thriller Kdramas are all different from the last. With many more series coming to Netflix, Prime Video, and Hulu (and even Paramount+), now is the time to set your Kdrama watchlist with a thriller for every mood.
What counts as a thriller for this Kdramas list? Well, they have to have mystery, adrenaline-pumping moments and work to twist tension tighter as the season progresses. Revenge, love, terrible neighbors, and maybe some gangsters and organ trade, this thriller Kdramas list has what you need to explore the wide array of Korean series.
---
Synopsis: Moon Kang-Tae works in a psychiatric ward, and Ko Moon-Young has an antisocial personality disorder whose dark demeanor runs against her status as a popular children's author. Over the course of the series, they uncover her traumatic past and how it begins to intersect with the present.
Why To Watch: It's Okay To Not Be Okay is a beautiful blend of a fairy tale, a romance, and a thrilling mystery. Moon-young is abrasive and selfish, but she is a Kdrama heroine who breaks many molds and embraces who she is as she learns to let others in. On the other side, Kang-tae is empathetic, caring, and keenly aware of how others feel, so he excels at his job in a psychiatric ward. The way the two grow and confront elements of their pasts together with an almost unbelievable setting makes this one stand out on the thriller Kdramas list.
Watch on Netflix.
Synopsis: Matchmaking company Rex exists to serve the wealthiest high-class individuals in their attempts to find love after a first marriage. Their clients want to enter this high-class world or maintain their status at the top. For someone with revenge in mind, becoming a client is a surefire way to put them on a path to bring those who harmed their family. Seo Hye-Seung wants revenge, and the winding story of self-harm, affairs, theft, fraud, and hidden relationships unspools.
Why To Watch: You should know nothing about Remarriage & Desires going in. With more twists than a Mexican novela, the series makes the most out of its short episode order, and absolutely nothing and no one are as they seem. A perfect fast-paced and absurd entry to this thriller Kdramas list.
Watch on Netflix.
8. The Killing Vote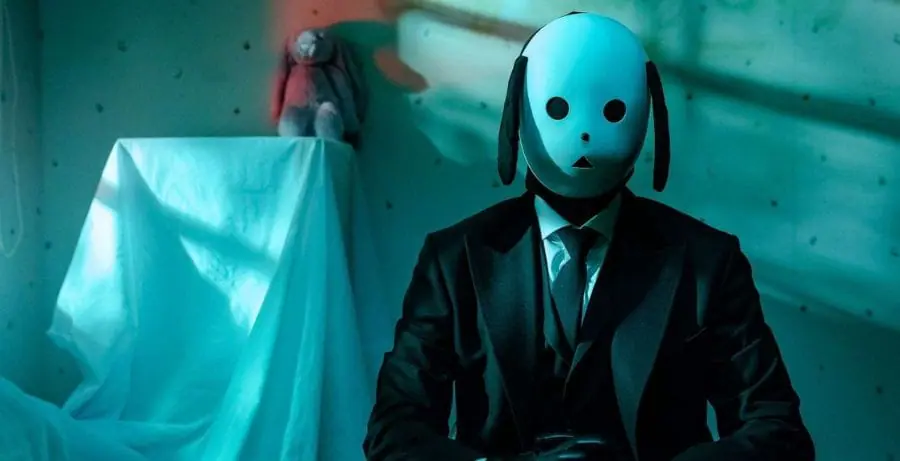 Synopsis: When heinous criminals avoid punishment from the law, all citizens over 18 years old receive a text message polling them on whether that person should receive the death penalty. If more than 50% respond in favor of capital punishment, that person is killed by "Dog Mask," an unknown person working in a virtual world persona, exacting justice dispensed through an app. To solve the orchestrated serial killing of criminals, Kim Moo Chan, leader of the First Investigation Team at the Southern Police Agency, Kwon Seok Joo, a former famous legal scholar who killed the person who murdered his young daughter, and Joo Hyun, a police officer who has worked at the Cyber Safety Bureau. Together, they work to get to the bottom of the Killing Vote, who is running it, who it helps, and find themselves and their pasts at the center.
Why To Watch: The series offers a moral question to viewers: what happens when the guilty get off with no consequences? But instead of just focusing on the question, the series instead investigates it through dynamic characters who themselves are grappling with their own trauma, their views on the world, and making choices as to who deserves punishment and who can dish it out. The series also has a larger mystery that plays out fantastically, with Park Sung-woong acting as a powerful anchor that the story revolves around.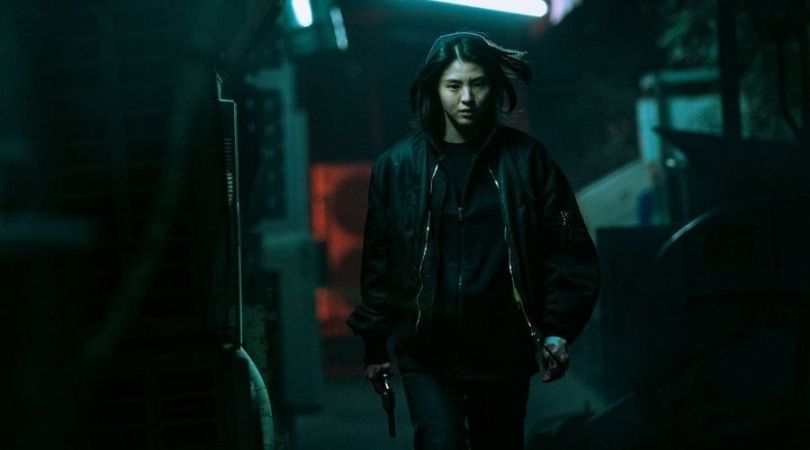 Synopsis: When Yoon Ji-Woo's father dies suddenly, she starts on a path to desperately take revenge on whoever is responsible, trying to unpack the mystery and threads around it all. With the help of Choi Mu-Jin, a drug gang boss, and in order to uncover the reason for her father's death, Yoon Ji-Woo joins the police department and becomes a mole for the gang.
Why To Watch: Ji-woo's (Han So-Hee)work is for her own gain. The way she has to break her body over and over again to not just be embedded in as a mole but to develop layers to her persona that hide her revenge makes this thrilling Kdrama series a must-watch. As a character, Ji-woo is a kind of resilient that is heartbreaking as much as you root for her. She's violent and single-minded but tries her hardest to keep hold of who she is outside of how the world pushes her.
Watch on Netflix.
6. Strangers In Hell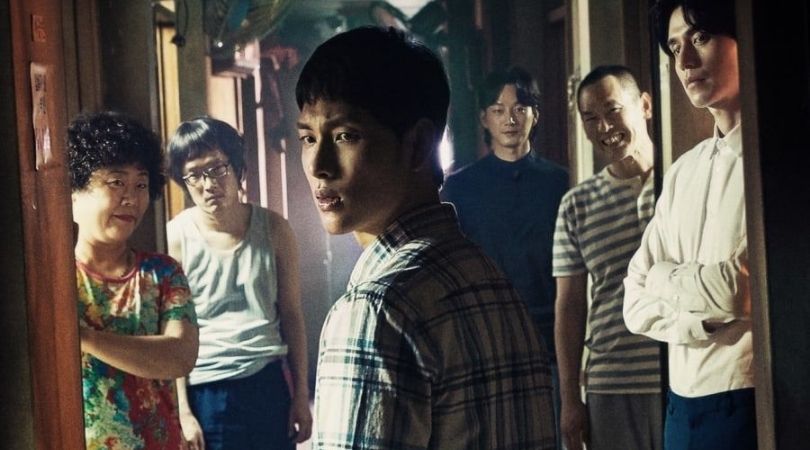 Synopsis: Yoon Jong Woo moves from the countryside to Seoul after his college friend, Jae Ho, offers him a job. While looking for a place to live, he stumbles upon Eden Gosiwon, a cheap hostel that shares the kitchen and bathroom with other residents. He is not thrilled about the quality of the place or the very weird tenants, Jong Woo decides to put up with it for six months until he saves enough money to move out. However, mysterious events start occurring in the apartment, causing Jong Woo to begin fearing the apartment's residents.
Why To Watch: This one is all about not trusting your neighbor and ultimately even beginning to question yourself. Taking advantage of the location and how living on top of others forces you into a sense of trust ripe for betrayal, this series is a fantastic look at relationships, curiosity, and how both can lead to something awful.
Watch on Netflix.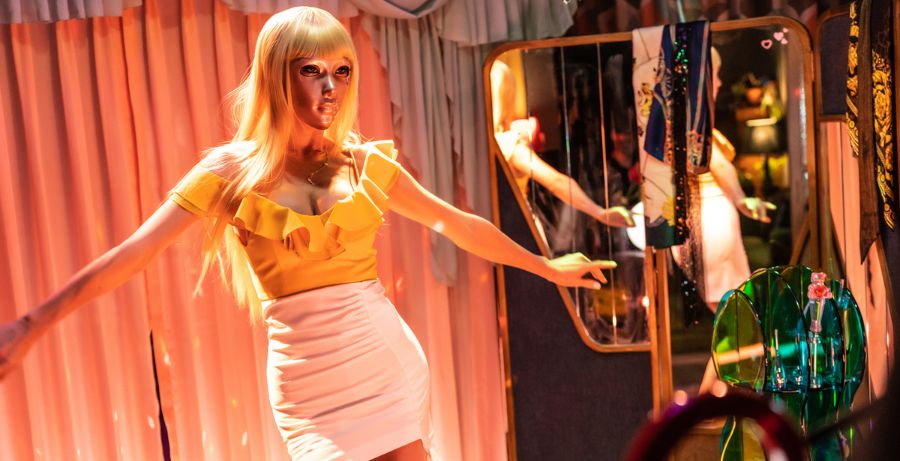 Synopsis: Kim Mo-mi, an ordinary office worker by day who is insecure about her appearance and a live-streamer by night who covers up her face with a mask as she becomes embroiled in an unforeseen incident and undergoes a dramatic turn of events. Murder, revenge, and a child paying the price for the sins of the mother, this story captures generations.
Why To Watch: Each episode of Mask Girl is told from a very specific character perspective. By avoiding linear storytelling, the series is able to keep viewers on their toes, making it an impactful thriller to add to this Kdramas list. Every character is compelling and unlikeable. Ultimately, they each make terrible and selfish decisions that quickly propel them into devastating consequences that unfold with a gritty impact.
Watch on Netflix.
Synopsis: A high school student dreamed of one day working as an architect but when she became the victim of high school violence perpetrated by her fellow students, she was forced to drop out. Taking time over decades, she planned revenge on her tormentors and the bystanders who did nothing. She has waited for the leader of her tormentors to get married and have a child, to have a life she can shatter.
Why To Watch: The Glory is a visceral revenge thriller that is catapulted into the stratosphere by its enigmatic and beautiful lead, Moon Dong-eun played by the iconic Song Hye-Kyo. A hard watch, this series deals with some of the most terrifying physical bullying I've seen depicted on television and the depth of rage it spawns from the trauma is breathtaking to watch. You hurt for Dong-eun. You want her to succeed in her violent and devastating plans.
Watch on Netflix.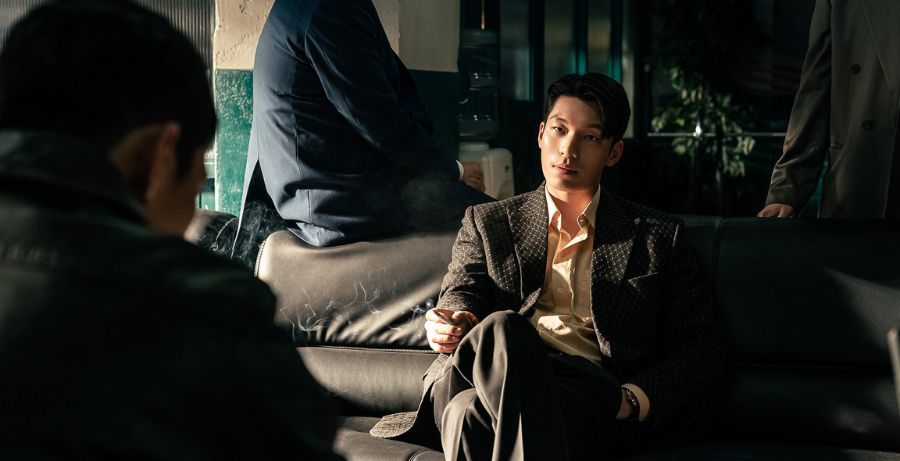 Synopsis: Park Jun-mo is a police officer in a small town, and his father's failures weighing down his career. Then, he gets a chance to be an undercover detective in a drug investigation where he can overturn a drug trade between South Korea, China, and Japan. After Park Jun-mo infiltrates a criminal organization, he has to hide his life from his wife (a fellow police officer). At the center of the organization is Jung Gi-Cheul, a charismatic boss, a brutal fighter, and a man who has lost too much not to be at the top—and he knows Jun-mo's wife.
Why to Watch: One part detective noir and one part gangster story, The Worst of Evil is a masterclass in tension propelled through dynamic characters with compelling leads Ji Chang-wook and Wi Ha-jun as Park Jun-mo and Jung Gi-cheul. The dance the duo does is filled with tension. Both men know how to read others and manipulate others, making their game beyond exciting to watch. Filled with stellar action, painful revelations, and leads that enthrall, it's one of the top series on television all year.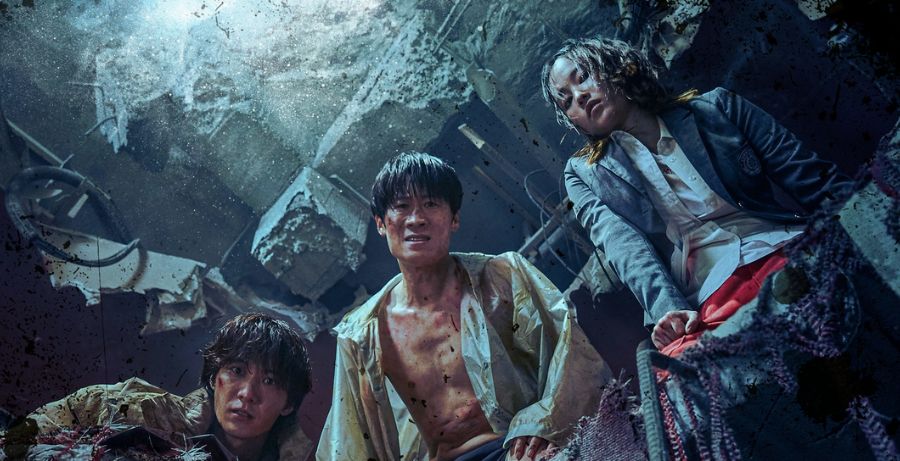 Synopsis: In Bargain, a dystopian thriller series, men are lured to a remote hotel under the guise of sexual encounters only to be caught in a trafficking ring where their organs are auctioned off to the highest bidder. After a catastrophic earthquake, the victims, traffickers, and buyers are all trapped inside the crumbling building. Cut off from the outside world, they must fight to survive the aftermath at any cost.
Why To Watch: Shot all in one take, Bargain is a cinematic feat over the course of six episodes. The characters are stunning, the environment is dynamic, and the morality that is called into question is as gray as can be. Every piece of Bargain is fascinating, and it's better left watched than explained.
Synopsis: Kim Sum is a developer for the social connecting app "Somebody." A lonely woman, her strength in engineering comes from the want to create companionship even though she has difficulty communicating with other people. Then, a murder is traced back to the app and the company, but more importantly, Kim Sum is involved in the murder case. At the center of it is architectural designer Seong Yun-O. An attractive man with deep-running secrets, the murders are closer than anyone can see.
Why To Watch: An erotic thriller, Somebody is a masterclass in misdirection and manipulation. Many of the series' moments are so extremely difficult to watch, but as they lead up to an epic finale, it all pays off with more than just shock. The dynamic between Kim Sum and Seung Yun-O (played by Kim Young-kwang and Kim Hae-lim) is electric and unnerving in the best way. Passion, revenge, disgust, and malice all combine in something truly thrilling.
Watch on Netflix.
---
Whether you want romance at the heart of your thriller Kdramas or if you want something focused on revenge, each of these series has something to offer you.