Reading Time:
4
minutes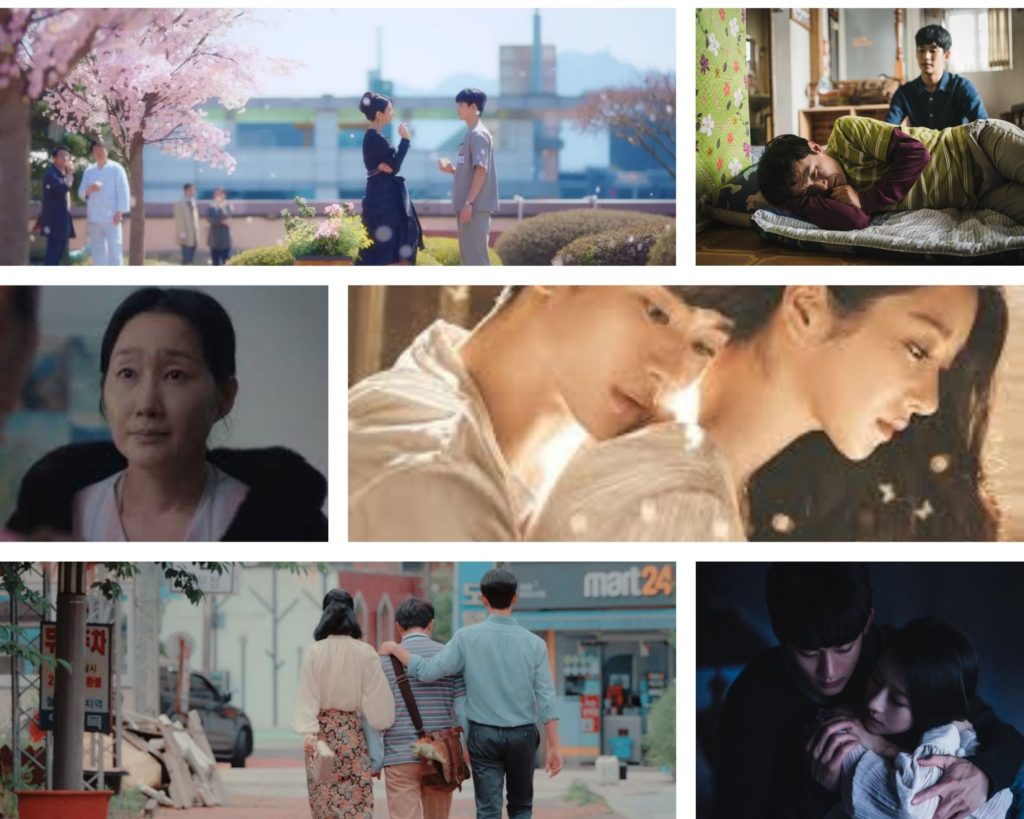 For the second episode of Beyond The Romance, I and my guest Yetide Badaki, share our thoughts on how from the very first episode It's Okay To Not Be Okay carefully illustrates the path each character takes to healing when memories of painful secrets that though they would rather they remain hidden, are confronted because they realize they can't remain locked in their emotional prisons forever.
Starring Kim Soo-hyun, Seo Yea-ji and Oh Jung-se, It's Okay To Not Be Okay takes audiences on the type of emotional rollercoaster fans of Korean dramas love to experience. At the Ok Psychiatric Hospital lead by Dr. Oh Ji-wang (Kim Chang-Wan) Kang-Tae's older brother Sang-tae (Oh Jung-Se) who is autistic, is able to slowly come into his own as an artist when he's hired to paint a mural, and as an illustrator for famous children's book author Ko Moon-yeong(Seo). Moon Kang-tae (Kim) takes to healing and growth when he takes a job as a community health worker at a small psychiatric hospital and encounters patients whose stories cause him to come to terms with issues he himself has been struggling with for years.
As a character on the spectrum, Sang-tae doesn't feel like a caricature of those in real life. For a South Korean drama to have a character like Sang-tae as a main, is an important step in representation for people who are neuro-divergent, for to my knowledge there hasn't been a character like him in a K-drama since Good Doctor in 2013. There have been characters in shows, but they're supporting or guest roles for one or two episodes.  There is one quibble I have with this, and that's Sang-tae isn't played by an actor who is Autistic. It would be wonderful to have characters like Sang-tae played by actors who themselves are on the spectrum, not only in South Korea, but every where else as well. It's my hope that a show like this which seeks to destigmatize people like Sang-tae leads to roles for them in the film and television industry. The same is to be said for those with visible and invisible disabilities.
One of my favorite K-drama "trope" is that of the found family. I love seeing people who may be either complete strangers or just friends, grow closer together to form a cohesive unit of people who will do any and everything to protect each other. and this drama is no exception. As the show progresses Kang-tae, Moon-yeong, and Sang-tae through challenging each other, and offering support and patience grow as individuals and as a family. They each learn to step out of their comfort zones to let others in.
For Kang-tae he finally lets his guard down with Jo Jae-soo (Kang Ki-doon) whom he's known for most of his life and has been there for him every step of the way since the brothers lost their mother. In Moon-yeong, Sang-tae finds another creative who understands him completely and isn't afraid to push achieve what she knows he's capable of. And in Sang-tae, she sees the older brother she's always wanted. Someone who isn't intimidated by her bossy personality. And for Kang-tae, Moon-yeong shows him how to forgive himself for the mistakes he made, allowing the brothers to become closer. While the romance between Moon-yeong and Kang-tae is lovely to see developing, it's their understanding of who they are as people that really endear viewers to them.  Both Kim Soo-hyun and Seo Yea-ji did a fantastic job in their roles. The chemistry between them is indeed palpable in scenes when the tension is high, or Moon-yeon has no problem expressing her desires for him as a man (which is something I love to see happen with female characters), but it's the softer moments, like Jang-tae comforting her when he finds her trapped in a night-terror, that makes this couple stand out from all others I've seen this year.
At some point in our lives we all experience an event that leaves an indelible mark on our psyche. This event, whatever it may have been creates a scar – physical or mental – that changes who we become fundamentally, whether we're aware of it or not. Beautifully written and directed by Jo Young and Park Shin-woo respectively It's Okay To Not Be Okay shows how those with mental illnesses such as depression, grief, alcoholism, PTSD, and are neuro-divergent, are worthy of love, patience and understanding through heart-wrenching performances by the lead and supporting casts. In the end, the characters have found healing from their scars, and they and the audience are reminded that it really is okay to not be okay, and it's okay to admit that and seek help.
It's Okay To Not Be Okay is currently streaming on Netflix.
To see what shows I'm currently watching and live-tweeting, follow me @Carriecnh12 on Instagram and Twitter with #DramasWithCarrie, and feel free to reply and join in, offer show recommendations, or spill any tasty K-pop tea. Yes, I'm also very much into K-pop.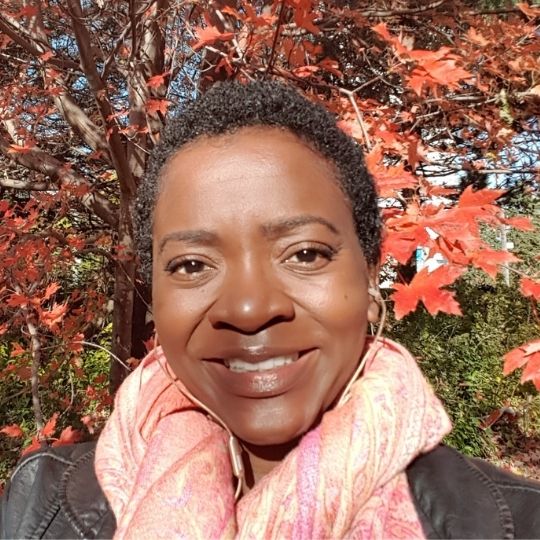 I am a Freelance Film Critic, Journalist and Podcaster – and avid live tweeter. Member of the African American Film Critics Association (AAFCA), my published work can be found on ButWhyThoPodcast, The Beat, Observer, and many other sites. As a critic, I believe my personal experiences and outlook on life, give readers and listeners a different perspective they can appreciate, and help them to see things in a new light.
I am the proud host of Beyond The Romance Drama Podcast – a podcast dedicated to discussing Korean and other Asian dramas, the co-host of So Here's What Happened! Podcast (@SHWH_Pod), and the weekly science fiction film and TV live tweet event #SaturdayNightSciFi.