The world is a rough place, and it seems like hope is fleeting. However, in Netflix's latest Kdrama, Castaway Diva, the series looks determined to remind us to find hope even in our darkest moments. Hope is the fuel needed to help us survive and persevere when things get rough. But before we can push ahead, we need to return to the beginning. In Castaway Diva Episodes 1-2, we're shown where Seo Mok-ha's (Park Eun-bin), our deserted diva, story began and how pop diva Yoon Ran-joo (Kim Hyo-jin) became her symbol of hope.
Castaway Diva Episode 1 takes us back to 2007, where we are introduced to 16-year-old Mok-ha (Lee Re) desperately trying to find a phone battery. Why? She's anticipating a call from famed pop singer Yoon Ran-joo. Obsessed to the nth degree, her hyperactive desperation puts her in the crosshairs of money-obsessed student Jeong Ki-ho (Moon Woo-jin). While they both start off their relationship on the wrong foot, throughout the episode, particularly after Mok-ha recruits him to help her record a video for the UCC competition, they realize that they aren't so different after all.
Revealed in painful scenes, both are victims of abuse. Both are children of single parents and are being raised by their fathers. The targets of their parents' frustration, they both are reaching the end of their rope. For Ki-ho, he's desperately trying to find ways to earn and save money so he can escape their island home. Mok-ha, on the other hand, has a dream to be discovered by an agency and become a pop singer like Ran-joo. However, her father's destructive alcoholism is steadily crushing her hope, with each instance escalating the violence.
Ki-ho puts two and two together after Mok-ha doesn't show up to school, and he goes by her father's restaurant. There, he sees the bruises on her arms, matching his bruises hidden under long layers. He sees his father, Jeong Bong-wan (Lee Seung-joon), forcing Mok-ha to apologize to her father and listen to him gaslight her. He tries to give her the recorded video later that night, but she dismisses it. There's no point for her to live her dream. With a new mission in mind, Ki-ho submits the videotape, and – ultimately – Mok-ha wins. But that win may not be enough to restore her hope.
Ki-ho is her hope in the end. In arguably one of two powerful moments of Castaway Diva Episodes 1-2, the young Ki-ho tells her that they will escape the island together. He tells her the truth she needs to hear: that she may die if she continues to stay with her father. When she reaches her breaking point, she takes the out he gives her and shows up at his home. Both run away to the ferry, but Ki-ho already knows that he can't join her. With her father not far behind, he has to try to distract him long enough for her to escape successfully.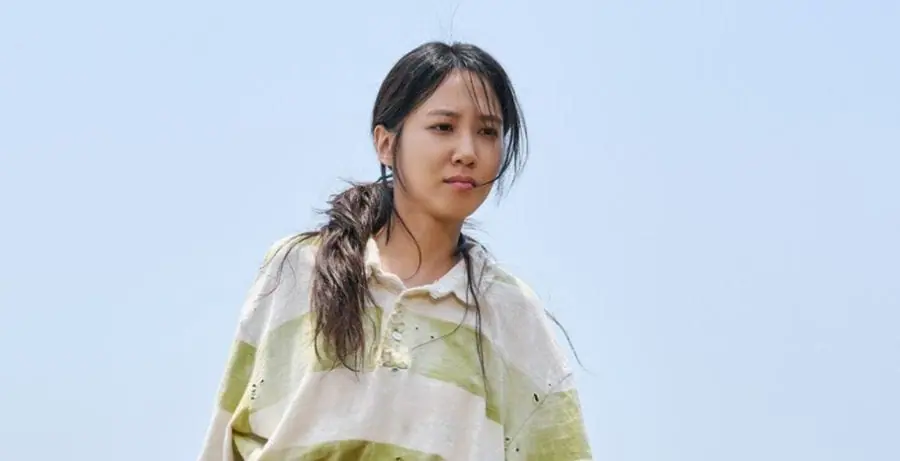 His sacrifice is in vain, however. Just when both Mok-ha and the audience think that she's gotten away, the looming shadow of her father appears, culminating in a dramatic chase. It is here where we see the two dramatically fall overboard, both meeting separate fates. Mok-ha washes up on the shore of an abandoned island, forced to fend for herself. Ki-ho's fate? He is left with a brutal head injury and is labeled a horrible son by the island's inhabitants.
At the end of Episode 1, we jump forward 15 years. Using the trash that has washed onshore, Mok-ha has been surviving. Her hope sparks anew when she comes face to face with a drone, her re-introduction to Korean civilization. This is where we transition into Castaway Diva Episode 2 and her awkward assimilation back into a society that has forgotten all about her.
In Episode 2, we're introduced to Kang Bo-geol (Chae Jong-hyeop) and his older brother, Kang Woo-hak (Cha Hak-yeon). Both work for YGN. Bo-geol is a producer for YGN's Entertainment Department, and Woo-hak is a reporter. Woo-hak easily reminds of Ki-ho with his rebellious, contrarian personality. Both accidentally get tied into Mok-ha's life when they go to volunteer for a trash pick-up at the abandoned island she's made home.
Woo-hak, rather than do any physical labor, utilizes a YGN drone to scope out the island. But what no one expected to find was a castaway. What ensues is an accidentally hilarious encounter between Mok-ha and the drone, with Woo-hak freaking out about the drone getting destroyed. However, this throws an opportunity in his lap to report on Mok-ha's story while also informing the audience of his opportunistic nature.
Mok-ha's re-introduction to society is full of humor as well as some touching moments. The memory of Ki-ho and his sacrifice hangs heavily on her shoulders. With her mind equating to a 16-year-old, she's semi-stuck in the past and must find ways to adjust quickly if she wants to survive. With no high school diploma or work-related skills, she is in limbo. Regardless of his contrarianism, Woo-hak latches on to helping her, even when her own news story runs dry.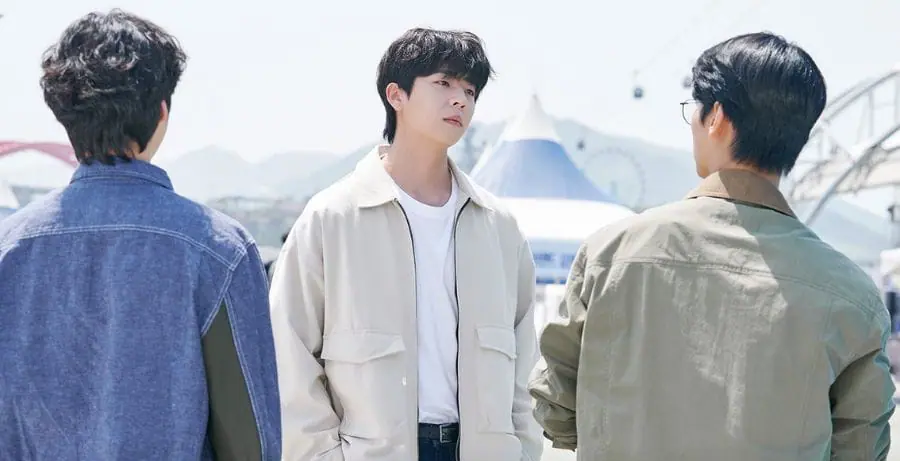 First, he takes her to Chunsam Island, where she learns that her deceased father's restaurant has been taken over by now-combative residents. Once they realize she's not there to take over her father's property but is instead trying to acquire information on Ki-ho, they fill her in. After she disappeared, he seemingly went mad and ran away for good but made sure to destroy his abusive father's career in the process. The last anyone heard, Ki-ho may be in Seoul, but everyone assumes he has died.
Mok-ha doesn't believe that. If she can survive against all odds, so can Ki-ho. Finding a note filled with advice he once passed onto her, she believes that he is alive. It is this note that opens up Woo-hak to the likely misguided possibility that he may be Ki-ho due to him not being able to remember his past prior to high school. But also because the note is the exact same advice that his mother repeats often.
It is this cemented belief that he may be Ki-ho that propels Woo-hak to take Mok-ha to find now washed-up singer, Ran-joo. Now an alcoholic and a heavy smoker, it is implied that her singing voice has been destroyed and that she resorts to lip-syncing at festivals to pay the bills. She doesn't believe anyone actually remembers who she is and, much like other characters in Castaway Diva, is also low on hope. She needs something to inspire her to push forward rather than just treading water in life. It is here that Mok-ha proves to be her symbol of hope, much like she turned out to be for a young Ki-ho.
When informed at the last minute that the festival organizers need to sing live, Mok-ha is discovered in the crowd and pulled in to sing back-up for the pop singer. It is a full-circle moment for the two singers. For Ran-joo, Mok-ha is a reminder of her past and how she has inspired people. For Mok-ha, she is finally able to meet her idol and sing for her. As the two cling to each other after the performance, Castaway Diva Episode 2 ends on a high note, with the future seeming bright for both Ran-joo and Mok-ha.
Castaway Diva Episodes 1-2 starts off the series strong. Cutting deep with its emotional impact and its uplifting message of hope persevering amidst the darkness, the series seems primed to uplift not just its characters but its audience as well. Hope is a scarce resource, but if we find it, we must never let it go. As the series continues forward, let's see how long this message holds out.
Castaway Diva Episodes 1-2 are now available on Netflix, with new episodes airing on Saturdays and Sundays.
Castaway Diva Episodes 1-2
TL;DR
Castaway Diva Episodes 1-2 starts off the series strong. Cutting deep with its emotional impact and its uplifting message of hope persevering amidst the darkness, the series seems primed to uplift not just its characters but its audience as well.