There is nothing more relatable than wanting to clock out when the clock strikes five and not looking back no matter how much work needs to be done. That's why Kento Nanami is a fan-favorite Jujutsu Kaisen character—and well, because he's voiced by Kenjirô Tsuda, a seiyuu with a deep voice that well, will make you swoon and sweat. But with Gege Akutami's strongest arc just getting started, it's time to find out who the cleaver-wielding salary man is. I mean, beyond his necktie, glasses, and endless swagger that this former office worker has.
With big moments in store—particularly when Mahito is let loose, you should get to know him now, and we've got you covered based on the aired episodes of the Jujutsu Kaisen anime from studio MAPPA and Gege Akutami's original manga. If you keep reading, you want to know more; more comes with spoilers.
Who is Kento Nanami in Jujutsu Kaisen?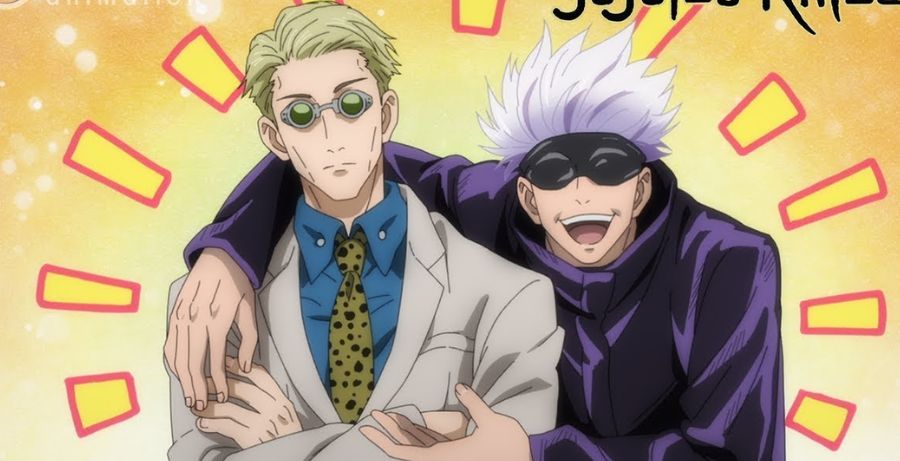 Kento Nanami is a mentor, a salaryman, and a 1st-grade jujutsu sorcerer who works at the Tokyo Jujutsu High, no matter how much of a role he plays in Yuji Itadori's life. His transition from sorcerer to a corporate salaryman back to a sorcerer has stuck with him despite choosing the curse-filled path. Serious and reserved, Nanami is the kind of person who attempts logic first but ultimately still holds innocent people and their protection as paramount. While he doesn't like impractical optimism, he is the kind of man who values intelligent conversations and is a pragmatist both in work and in combat—though as we've seen, his own trauma has informed his personal sense of sentimentalism. One of Yuji's mentors, his ability to handle special grade curses with his blunt sword and to be there for his comrades, he has a lot to teach out pollyanna protagonist.
But despite his cold demeanor, he cares for his students and friends. A former classmate of Satoru Gojo and Suguru Geto, he holds some of the same pain as the other two from the events of Jujutsu Kaisen Cour 1, specifically, "Premature Death." Quick to level out his emotions, often coming off as negative instead of realistic, he was balanced by his close friend Yu Haibara. After Haibara's death, Nanami decided to leave jujutsu sorcery behind after finishing school. Filled with regret, he attempted to leave cursed spirits behind but his soul was still attached to others.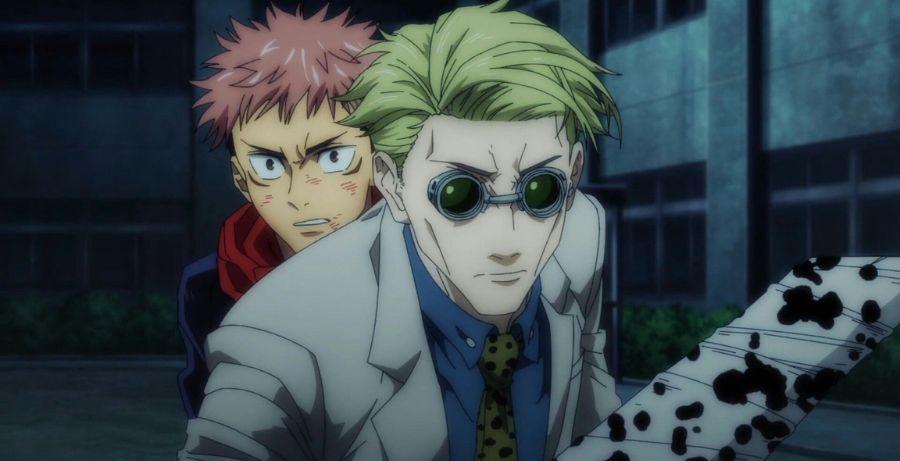 He is well aware of the burden that curse users carry, regardless of their power. They not only carry the weight of staring death in the face but also put their friends through pain as well. But as we see in Jujutsu Kaisen Season 1, it's clear that this prickly exterior means less than his willingness to help—even if he pretends to be detached.
Specifically, in his relationship with Itadori, Nanami struggles to acknowledge Sukuna, instead treating Itadori like a child in order to protect his youth. However, when Itadori proves his power and resiliency in the field, Nanmie accepts him. The opposite of Gojo, Nanami is wise and stoic, but most importantly, he has the same goal: to keep the youth of the future jujutsu sorcerers intact because he was stolen from him and his friends. Protecting students like Nobara, Yuji, Megumi, Maki, his irritation for working is only a front, and his gloomy demeanor is a mask for the way he cares for his students.
What are Nanami's Cursed Powers?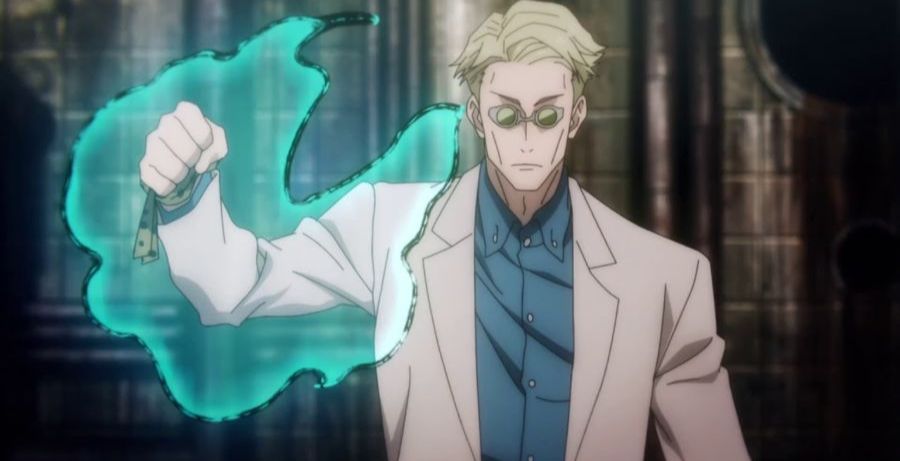 Like Toji Fushiguro, Satoru Gojo, and Suguru Geto, Kento Nanami is a skilled hand-to-hand combatant. And like Toji and Geto, he uses a cursed tool, a cleaver-like short sword wrapped in a black spotted cloth that matches his tie. Because of this, he's a master swordsman as well as a curse-user.
Nanami's cursed energy manipulation can guard his body, keeping him alive and safe, keeping the vow to himself for a predetermined amount of time. His immense cursed energy allows him to steel himself against injury, to a point by using his binding vow called Overtime. Using his salaryman aesthetic in his power-set, Overtime restricts Nanami's power within working hours while during working hours for Tokyo Jujutsu.
Within working hours, Nanami is between 80 and 90 percent of his total spiritual power. However, when Overtime kicks in, his power immediately increases upwards to 120 percent, which greatly affects his power and durability in battle. But that's not the only binding vow that Kento Nanami has. By using Revealing One's Hand, Nanami can tell his opponent how a cursed technique works in order to increase its effectiveness—however, this is not unique to him.
Outside of the powers that buffs his abilities, Kento Nanami can also use Black Flash, a technique that creates a spatial distortion similar to what's used by Gojo. But his unique, innate techniques are where he really excels as a fan-favorite secondary character in the Jujutsu Kaisen anime. First is his Ratio Technique, which divides his target into ten lines and creates a weak spot, both in living and non-living objects. Additionally, Nanami can create a ratio of an entire person or specific area like a head or arm.
Adding to that technique, Nanami can also use Collapse, an innate technique that creates a weak point in the environment that allows Nanami to destroy it in one hit. To complete these moves, Nanami uses his short sword or his fists (which have to be wrapped in his tie to channel the energy).
How Big a Role Will Kento Nanami Play in Jujutsu Kaisen Season 2?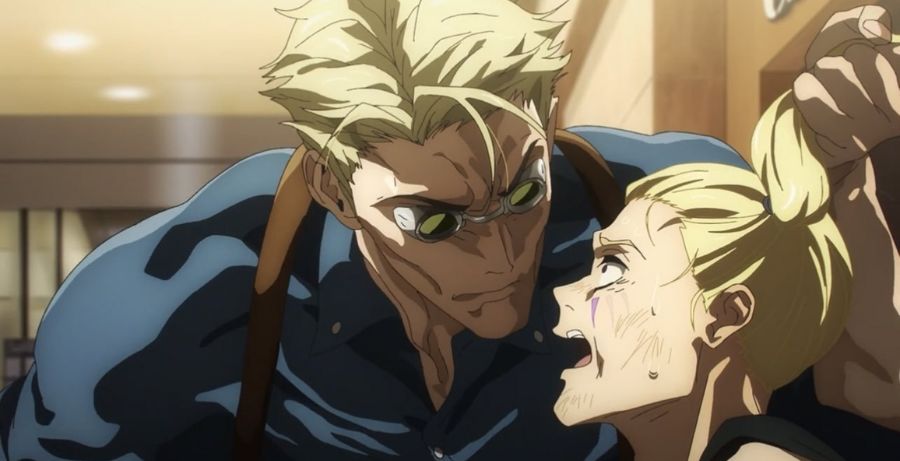 Kento Nanami's pragmatism is one of his strongest qualities when it intersects with his care for those around him. In the Shibuya Incident Arc, that dedication and care come to a head when he needs to make tough decisions for the greater good of humanity, even if it means harming himself. While Nanami is a true secondary character whose emotional development and entire character are defined by his relationships and reactions to others, the Shibuya Incident is where he gets his due, leaving a deep impact on the students he tries to save as he enters Mahito's story in Jujutsu Kaisen Episode 36.
Now that the anime series is caught up to where Nanami's story hits its crescendo, I hope audiences are ready to see what happens. Even if MAPPA blessed us with this man's blue dress shirt filled out more than it was before, his future is one that is going to throw fans into emotional damage in a single minute. Now that Jujutsu Kaisen Season 2 Episode 18 aired pour one out for all the new Nanami fans. The true ending is that he's somewhere in Malaysia with his friends.
---
Jujutsu Kaisen Season 2 is streaming now on Crunchyroll, with new episodes every Thursday.