Everyone has their breaking point and, in Strong Girl Nam-Soon Episodes 11-12, the characters have reached theirs as a big break is made on the drug case by Nam-soon (Lee Yoo-Mi) and Lieutenant Gang Hee-sik (Ong Seong-wu) in pursuit of Ryu Shi-O (Byeon Woo-seok). With Nam-soon's brother, Nam-in (Han Sang-jo), in the process of overdosing on Shi-O's mystery drug disguised as a weight loss pill, stakes start off high, with the end of the series in sight.
Episode 11 starts things off intensely. Hee-sik, upon receiving a text from his team leader, hastily runs to his apartment, only to discover he is dead. All of the evidence his team leader has acquired is written down in a brown journal, but the cost is far too steep. The news of the team leader's death plunges the team into a depression, with some expressing rage while others categorize and break down their options with the latest round of evidence.
For Nam-soon and their family, there are some tough pills to swallow. Gang Bong-go (Lee Seung-joon) finally pushes back against ex-wife Hwang Geum-ju (Kim Jung-eun), which is a much-needed moment. Strong Girl Nam-soon Episode 11 finally has Geum-ju forced to sit still, at least for a bit. After wrongfully lashing out at Bong-go for not noticing her child's decline, which is entirely not true since Bong-go was the only one who noticed something was wrong with Nam-in in the previous episode, she is left to watch her son while her ex and Nam-soon try to hunt down the culprit.
Episode 11 is arguably Geum-ju at her weakest. Over the course of the season, we've watched her take center stage. With all of her money and influence, she is judge, jury, and executioner. She is the hero of Gangnam and will do everything to ensure that her country is safe. But this has come at the expense of her family. She's neglected her son for fifteen years in pursuit of her missing daughter and has heaped tons of blame onto Bong-go for years for his mistake in losing Nam-soon. We've watched as she's taken potshots at both her son and ex-husband, but here, she is forced to come to terms with how her fixation on her needs has both indirectly and directly led to her son getting caught in the crossfire.
She somewhat learns her lesson by the end of Episode 11. After Nam-soon and Bong-go use their connections to try to narrow down the possible suspect, they give her the cell phone of the culprit, Tae-ri (Han Da-hee). Equipped with the requested funds in exchange for the antidote to the drug, Geum-ju settles with Tae-ri without any form of vigilante retaliation or her typical heroine antics. No, she lets her go and runs off to give the antidote to her son. This culminates in a happy ending for the family by episode's end. Still, it can't be denied that the only reason for the success was Geum-ju's immense wealth and privilege, affording her the ability to meet the financial ransom.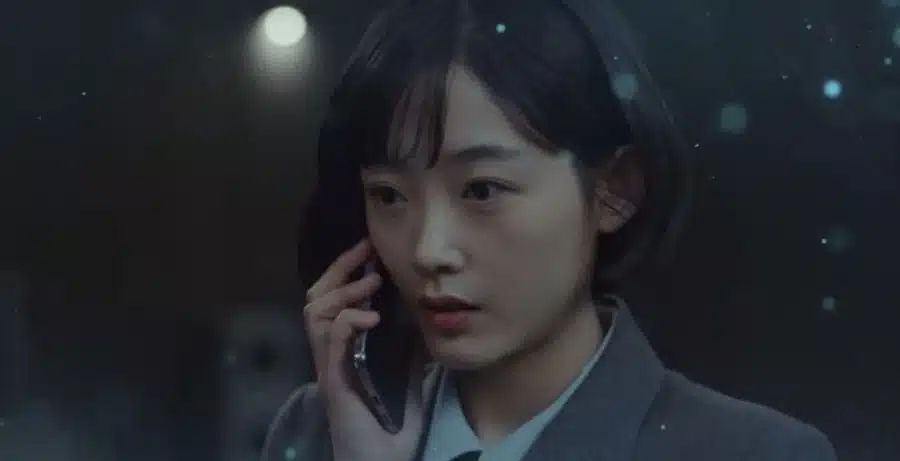 Not fairing as well in Strong Girl Nam-soon Episode 11 are the leading men of our series, Hee-sik and Shi-O. For Hee-sik, the death of his team leader is personal. His emotions take over, especially knowing that the team leader died in agony and alone, using his last breaths to contact Hee-sik to give him the evidence they needed to crack the case. This is the most volatile we've seen Hee-sik, and actor Ong Seong-wu perfectly encapsulates the different stages of grief whilst focusing even further on bringing Shi-O to justice.
Hee-sik is able to arrest one of Shi-O's henchmen, Shin Gang-su (Han Dong-Won), based on evidence acquired by his team leader, but he does so in an aggressive fashion. Rage on full display, he is just inches away from overstepping. Already a problem? The fact that he has already conducted an illegal search and seizure on Doogo property will come back to bite him in Strong Girl Nam-soon Episode 12, but for now, he is making some progress. But it's not enough for Geum-ju, who utilizes her newly formed TV Station to push Shi-O into a corner.
Strong Girl Nam-soon Episodes 11-12 feature Shi-O at his most vulnerable and ballsy. After it's revealed to him that one of his packages of drugs has gone missing, he immediately comes under fire from Pavel, the Russian Mafia group that bought and groomed him to a life of crime. With the leader now having entered Korea by the end of Episode 11, Shi-O has been put on notice. He further fixates on ridding himself of Geum-ju, who he still believes to be in critical condition in the hospital. But we also see how he is determined to make himself as strong as possible before Pavel agents try to kill him.
All of this segues into Strong Girl Nam-soon Episode 12, which features a significant chunk of action and romantic development. By this episode, Geum-ju has figured out what Shi-O's motivation is, and it involves extortion and distribution of the antidote to the drug. Publically broadcasting the drug's existence to the public puts Geum-ju and her family at risk from both Pavel and Shi-O, with Shi-O arguably being the most apparent danger. So far, Pavel is like the boogeyman in the dark, a legend that has very little bite so far. But, with the remaining four episodes, perhaps this Russian Mafia group will grow fangs.
Shi-O, meanwhile, has pumped himself full of the drug, knowing that an assassin is waiting for him in a Doogo warehouse. Ignoring Nam-soon's inquiries, he just tells her to back off before taking care of the situation efficiently and violently. It is in these moments that he is the most closed off, which leads to a problem this late in the game. Most noticeable in this episode, and rightfully pointed out by Nam-soon, is that he is a private person. Even when he believes himself to open up to Nam-soon, she still doesn't feel she knows him. Inadvertently, this is also the case with how Shi-O may be perceived by the viewers.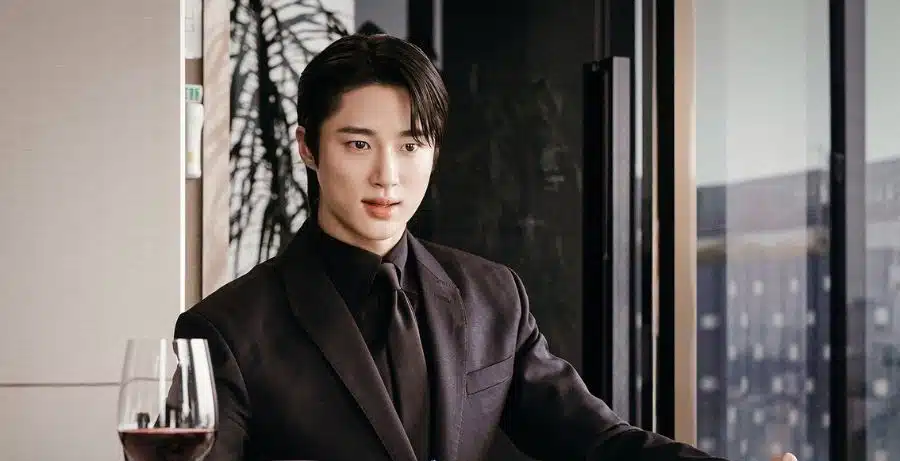 Byeon Woo-seok's performance as Shi-O hasn't featured too much in terms of levels, giving a general surface layer performance. Woo-seok generally portrays characters that are more on the reserved side as seen in Kdramas like Record of Youth and Flower Crew: Joseon Marriage Agency. While we get the simmering layer of anger in Strong Girl Nam-soon Episodes 11-12 from his take on Shi-O, there's more that the character at this stage of the game should be giving us, in both performance and what has been laid out in the story thus far. With four episodes left in the series, it may be too late for us to get more from Shi-O outside of a general traumatized villain take.
Speaking of surface-layer characters, Strong Girl Nam-soon Episode 12 brings the annoying Bread Song (Kim Ki-bum) back into the mix in connection with Geum-ju's storyline in this episode. After revealing too much surrounding Pavel's drug trade, Shi-O orders a hit on Geum-ju. Using The Heritage Club's hostess, Marie Kim (Park Hye-na), as the assassin, they are all surprised when the hospitalized individual is a fake. Geum-ju, watching from afar, can't help but show off and subdue Marie, relaying a message to Shi-O in the process.
This leads to her being followed. At first, it is assumed that it could be a Pavel operative or one of Shi-O's people. Instead, it is Bread Song's assistant, Nam Hong-Do (Lee Chang-Ho), who has the unfortunate pleasure of getting choked out by Geum-ju. This prompts Bread Song to angrily huff his way down to her office, and they both are left in an oddly comedic stalemate. Bread thinks she is interested in dating him. She just wants to know his connection to Shi-O. Unfortunately, now twelve episodes into Strong Girl Nam-soon, the whole Bread Song mystery has grown beyond stale.
This is an issue the series has had since it wrapped its reunion arc. With too many spinning plates, there is no time left to really build out or answer our questions. This will likely mean one of two things. The team is likely going to rush to get everything addressed and answered so that no stone that has been dropped is left unturned, or there will be unresolved storylines that will leave us wondering what could have been. As is, both options will result in some annoyance.
One thing that has not been annoying is seeing the gradual romance build between Nam-soon and Hee-sik, which we do get a little push towards in Strong Girl Nam-soon Episode 12. With Hee-sik's increasing rage towards Shi-O, especially once it is revealed that Shi-O has bribed the legal system and the reveal that Shi-O is now targeting Nam-soon's family, Hee-sik offers to let her stay in his apartment for the time being. She can't be seen as affiliated with Geum-ju and the rest of her family members.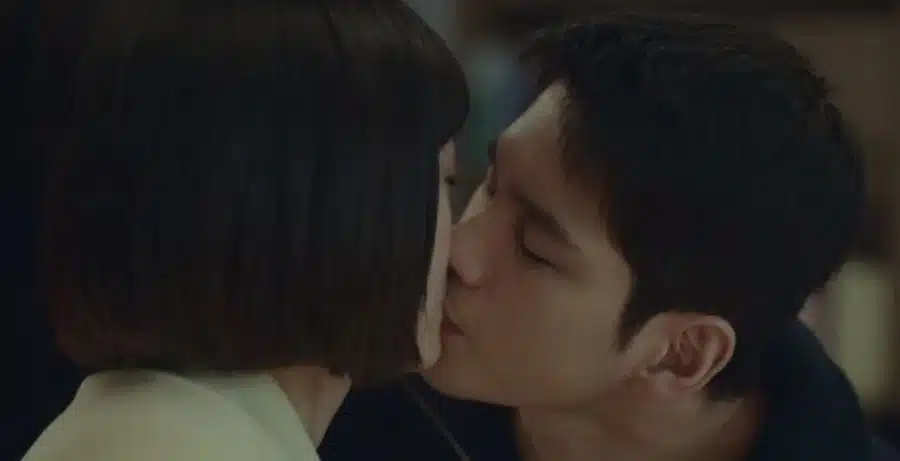 This, of course, results in an adorable kissing moment towards the end of the episode, which will be enough to make anyone shout, "Yes!" One of the less frustrating elements of Strong Girl Nam-soon, actors Lee Yoo-Mi and Ong Seong-wu continue to sell this potential couple well. With measured build-ups of their characters' feelings, these moments feel earned and pay off now that we're reaching the series' end.
With Episode 12 ending with Geum-ju in a state of natural panic, the stage is set for next week's episodes. Overall, Strong Girl Nam-soon has started to wear thin. By tackling far too much, it has left some character development on the cutting room floor, which, for a series that is linked to a much-beloved older property, such mistakes are too noticeable. And again, proves to be more irritating than helpful as we reach the series' end.
With all that said, Strong Girl Nam-soon Episodes 11-12 push the action and intensity forward, speeding us towards the finish line. But the cracks that had been forming throughout the season are out on full display as it becomes apparent that there's too much left to be addressed and not enough time to make this series end on a satisfactory note.
Strong Girl Nam-soon Episodes 1-12 are now available on Netflix, with new episodes airing on Saturdays and Sundays.
Strong Girl Nam-Soon Episodes 11-12 Review
TL;DR
Strong Girl Nam-soon Episodes 11-12 push the action and intensity forward, speeding us towards the finish line. But the cracks that have been forming throughout the season are out on full display as it becomes apparent that there's too much left to be addressed and not enough time to make this series end on a satisfactory note.