Reading Time:
3
minutes
I love a good legal drama, and Korean Dramas are some of the best (watch Hyena on Netflix, you'll thank me later). Throw in a serial killer, a high-powered female attorney, and a little romance, and you've got me hooked without even hitting play. And that is Hulu's May It Please The Court. Originally airing on Disney+ in South Korea, the series 12-episodes, directed by Kang Min-Ku, is based on the novel by Jung Hye-Jin and adapted by Kim Dan. It stars Kim Hye Eun, Lee Kyu-hyung, and Jung Ryeo-won.
The series follows Noh Chak-hee (Jung Ryeo-Won), an ace lawyer with the highest winning rate in the big law firm, Jangsan. She's willing to do whatever it takes to win a case, even if it means humiliating her client or using oppressive assumptions to do so. Set to become Partner at Jangsan, the series could have been about a high-powered attorney fighting large chaebol battles, but it isn't. Instead, Chak-hee puts her heart first and winds up kicked out of Jangsan and catapulted to the bottom of the legal barrel as a government-funded public defender overnight.
This puts her directly in line with the eccentric public defender, Jwa Si-baek (Lee Kyu-hyung). Unlike Chak-hee, Si-baek had his choice of high-profile success and actively chose the life of a public defender. Constantly pushing Chak-hee to be a better person, Si-baek looks like the straight-laced archetype, but slowly we see that there is a part of him that he's hiding from everyone.
Throw in a serial killing of wealthy men tying the two together, and you have a series that embraces a case-of-the-week structure while having a larger theme of justice and class that makes it more than just your run-of-the-mill legal drama.
As a character, Chak-hee is intimidating. She is intelligent, knows it, and isn't afraid to take on a challenge head-on. This tenacity and aggressive personality make sense given her occupation, but May It Please The Court succeeds because it allows her to be vulnerable. In fact, Chak-hee isn't a static character; instead, she learns and changes as she makes relationships with other people.
Driven by success, it's clear that there are parts of herself that she's buried to not be phased by sexism and plain evil that comes with defending corporations. But she never killed that part of herself; she never stopped caring. Instead of Chak-hee softening over time, May It Please The Court expertly gives the audience windows into Chak-hee to show that she has always cared and always been affected by the world and cases around her.
This balance of strength and vulnerability is central to making Chak-hee a compelling character who decides to lead with her care instead of hiding it. You could say that Chak-hee doesn't soften who she is; she just stops accepting that she has to be hardened. Chak-hee is complex, and Jung Ryeo-Won manages to capture the layers of strength and uncertainty, and loneliness all in equal measure. More importantly, we see how her skill takes off when she uses it for causes she feels deeply about.
But the series doesn't just do this by having her win case after case. In fact, she loses multiple times. In those moments, the series uses the losses to highlight the injustice of the Korean justice system and how the state further harms the marginalized while also teaching Chak-hee how to move after failure, something she didn't experience as Jangsan's ace attorney.
Had this series just been a legal drama about Chak-hee becoming a public defender and realizing that success is more than money, it would have been good. Those elements of the series are executed so soundly that the simplicity could easily thrive. But you throw in a larger serial murder investigation where wealthy and sinful businessmen are killed one by one, and the series is a true standout.
The mystery behind who the killer is is so well done that even when I thought I found out the identity, I just kept getting thrown off my guard. While the series' levity and humor help tamper with many of its darker elements, they still exist. It's the combination of the dark, confrontations of class, humor, and even a slight hint of romance that helps make May It Please The Court a top-tier legal drama.
May It Please The Court is ace. Propelled by its stellar lead, Jung Ryeo-won, there is a lot to love. From a killer mystery to legal cases and court arguments, it all just works.
May It Please The Court is streaming now exclusively on Hulu.
May It Please The Court
TL;DR
May It Please The Court is ace. Propelled by its stellar lead, Jung Ryeo-won, there is a lot to love. From a killer mystery to legal cases and court arguments, it all just works.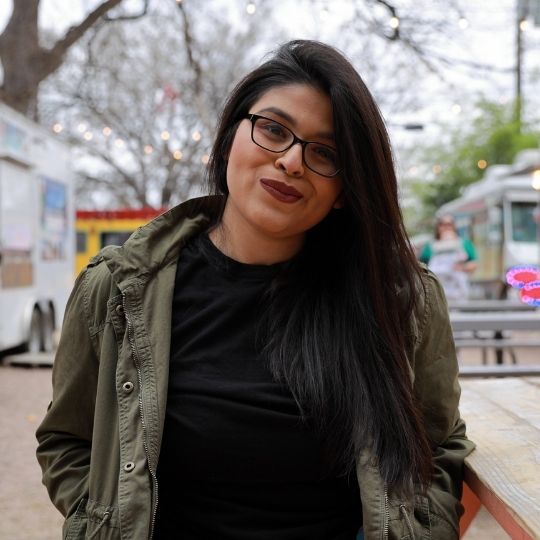 Kate Sánchez is the Founder and Editor-in-Chief of But Why Tho? A Geek Community. There, she coordinates film, television, anime, and manga coverage. Kate is also a freelance journalist writing features on video games, anime, and film. Her focus as a critic is championing animation and international films and television series for inclusion in awards cycles.