Reading Time:
3
minutes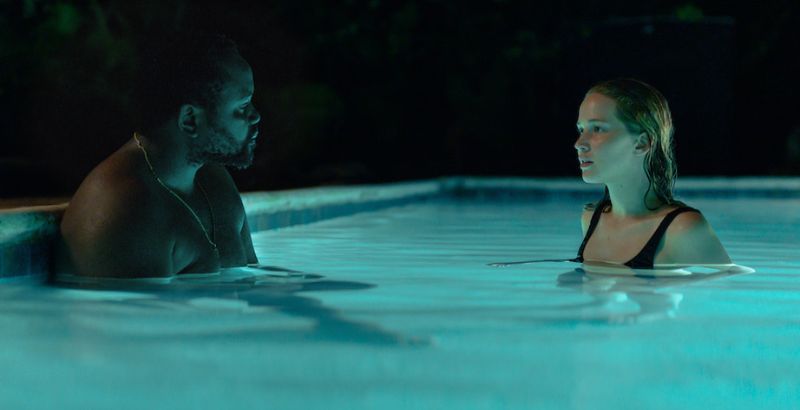 Causeway, the latest collaboration between Apple Original Films and A24, offers a stirring look at how people work through various forms of trauma. It centers on Lynsey (Jennifer Lawrence), a soldier who's recently returned from Afghanistan. Lynsey's return isn't entirely voluntary: she was caught in the path of an IED and suffered a brain injury. She manages to work her way through physical therapy and soon returns to her home of New Orleans, intent on getting back into fighting shape.
However, things don't exactly work out the way she hopes. She still struggles with lingering pain from her accident, as well as unresolved issues surrounding her family. She finds an unexpected connection with James (Brian Tyree Henry), a mechanic who helps her out when her truck breaks down. And as it turns out, he's working through some trauma of his own. As Lynsey and James attempt to build a friendship, their respective pasts threaten to sever the fragile bonds holding them together.
This marks the directorial debut of Lila Neugebauer, who keeps things relatively simple. Neugebauer understands that a good film isn't about the runtime or the flashy camera techniques; it's the characters within the narrative and the actors' performances that drive audience interest. Therefore, she and cinematographer Diego Garcia are sure to center their leads in every shot, focusing on their faces. Every so often, she'll also pull back to showcase that one of the two leads is the only person in their environment. The long, lingering looks on their faces serve as a simple, yet brutally effective way of showcasing how alone they both are.
Causeway also takes an honest look at dealing with mental health issues, thanks to screenwriters Ottessa Moshfegh, Luke Goebel, and Elizabeth Sanders. Lynsey keeps insisting that she wants to be redeployed, yet when asked why she wants to be redeployed by her neurologist (Stephen McKinley Henderson), she can't quite answer. Those answers are slowly revealed during the film, and they have a lot to do with the fractured relationship between Lynsey and her family. What I love about the way this story unfolds is that it doesn't neatly answer all of Lynsey's problems. Because life doesn't work that way. It takes time to work through a traumatic event. And trauma isn't always inflicted on you by an injury, but rather by people who are close to you.
And none of it would work without the performances of Lawrence and Henry. Lawrence plays a woman who's suffering and doesn't know how to express it. This is punctuated with long, silent gazes off into space. Even though she isn't looking directly at the camera, the pain in Lawrence's eyes radiates to the audience. It's a total 180 from her role in Don't Look Up where she was extremely expressive, but this goes to show the depths of her acting talent. Henry continues to be the best part of anything he's in, offering some sly observations one minute and some well-placed truth bombs the next. He also has a great rapport with Lawrence, which allows for some funny moments as well as some emotionally devastating ones.
A key example comes toward the end of the film when Lynsey convinces James to go swimming in the backyard of a pool she's been cleaning at her part-time job. At first reluctant, he joins in and they seem to be enjoying themselves. But soon, an awkward encounter leads to the two having a shouting match, and this is where Lawrence and Henry pour their all into their performances. The words they hurl are meant to hurt, and the horrified look in their eyes makes it clear that they didn't mean it. It feels like a conversation between real people. If I were to recommend a reason to watch this film, it'd be for this scene alone.
Causeway offers a raw and honest look at how people work through trauma, centered by a great pair of performances from Jennifer Lawrence and Brian Tyree Henry. This film is only the latest in a string of winners for Apple TV and A24 and is definitely worth a watch.
Causeway had its premiere at the Toronto International Film Festival 2022. It will premiere in select theaters and on Apple TV+ on November 4.
Causeway
TL;DR
Causeway offers a raw and honest look at how people work through trauma, centered by a great pair of performances from Jennifer Lawrence and Brian Tyree Henry.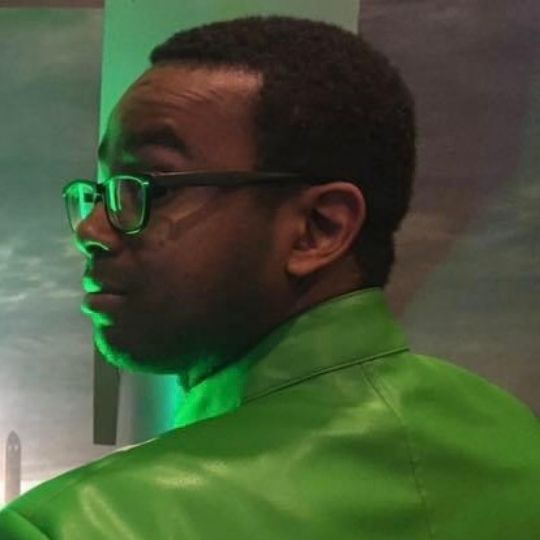 Born and raised in Texas, Collier "CJ" Jennings was introduced to geekdom at an early age by his father, who showed him Ultraman and Star Trek: The Next Generation. On his thirteenth birthday, he received a copy of Giant Size X-Men #1 and dove head first into the realm of pop culture, never looking back. His hobbies include: writing screenplays and essays, watching movies and television, card games/RPG's, and cooking. He currently resides in Seattle.