Reading Time:
2
minutes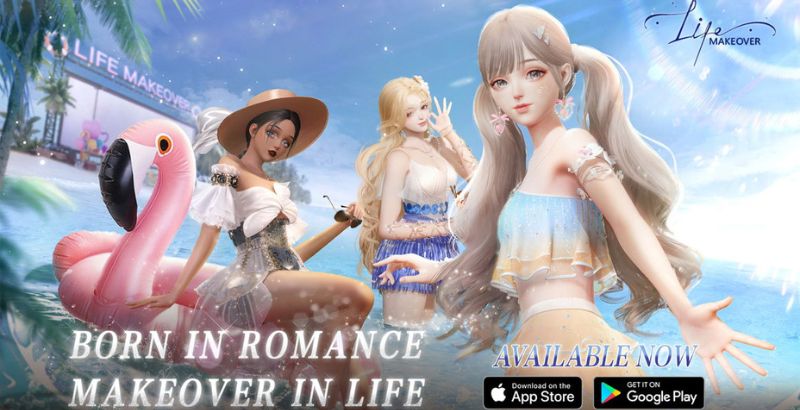 Archosaur Games is thrilled to announce that the gorgeous RPG fashion and social sim title Life Makeover is now available for players globally. With over 15 million followers worldwide, the title has achieved the number 1 spot for free games in China, Japan, and Singapore. Leading up to its global launch, Life Makeover has captured players with over 4 million pre-registrations in America, Europe, and Southeast Asia. Having reached several pre-registration milestones, players have unlocked dozens of free rewards, including outfits, gacha tickets, furniture, and more.
Life Makeover immerses players in a highly customizable world. Players can create their avatars in their likenesses or use their imagination to customize everything from body type, eye shape and color, face contouring, height, makeup, and much more. In addition to designing their avatars, players will be able to decorate their homes and create one-of-a-kind outfits.
With the home system, players can build their dream abode from foundation to decor. Whether it's a tranquil farmhouse or a lavish penthouse, players can personalize every aspect of their home layout and decorate every room to suit their own personal style. In addition, players are able to invite their friends over or make new ones by meeting other players and hosting everything from relaxing tea parties to themed events.
Life Makeover also allows players to dress for every occasion or flex their design muscles with the game's impressive dress-up system. Featuring thousands of outfits, players can dress their avatars in styles from exquisite couture to laid-back vintage and everything in between. If an outfit in the game's fashion library doesn't suit, players can design their own one-of-a-kind pieces choosing everything from fabric, cutting, sewing, and printing or adding details to the game's existing outfits. Built using UE4, players will be able to see their creations in incredible detail, with even the most subtle nuances and details highlighted.
Life Makeover is available to download for free on the App Store and Google Play and has language support in English, Russian, Thai, Vietnamese, and Indonesian. Players can stay up to date on the game by visiting the official site or following the game on Facebook. To share design ideas or meet other community members, players can join the official Discord.