Reading Time:
3
minutes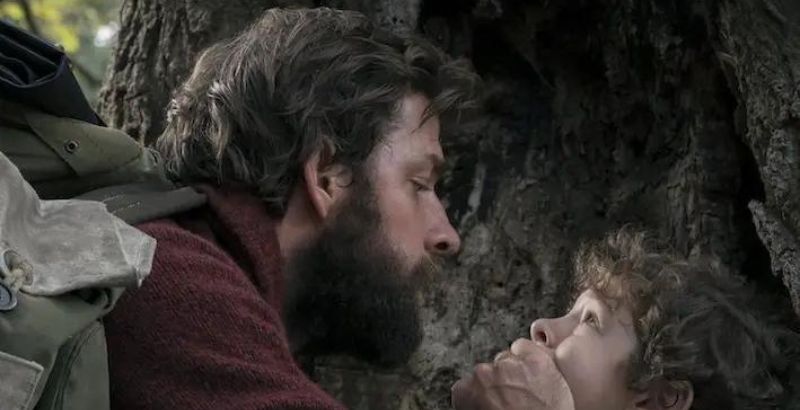 I talk a lot. This is one of the reasons why A Quiet Place intrigued me. John Krasinski's directorial debut is another testament stating plainly that the horror genre is not dead. Picking up where 2017 left off – with Get Out, It Comes at Night, and Blackcoat's Daughter showcasing the strength of the genre – A Quiet Place explores dynamic use of sound and cinematography to build empathy, tension, and drama in the same way that dialogue would. 
In order to build true dread and investment in characters, horror movies build an empathetic pathway from you to the character on the screen. They're made for you to relate to, they use tropes and language associated with them for you to see people in or yourself. In A Quiet Place the characters are developed through silence and action. The family uses sign language to get around in a world that has been invaded by creatures that hunt through sound. The importance of silence means that there is only a hand full of words made audible for the audience, but their familial struggle is felt as you watch the story unfold.
A mixture (in my opinion) of containment and invasion horror, A Quiet Place is a movie of immersion. As you watch A Quiet Place, the sense of restriction and consequence is apparent in such a way that makes you question your own actions in the theatre — I was eating a full meal in my local Alamo Drafthouse and this made me extremely paranoid.
The immersion is done through the alternating levels of sound and the characters' experiences in them as well as through close-ups of moments where it is apparent that we – as viewers – would make noise. It goes hard from the first moment and lets you know that it holds no punches and will not abide by the usual movie rules. The camera work and cinematography emphasizes their isolation in the world and silent connection with others at the same time and builds out the world they exist in. Their lack of shoes, the chip aisle untouched, every detail of big sounds are accounted for with the exception of small ones. It's a minimalist film that benefits from a theatre experience where the setting is meant to be a quiet place. As a theatre film, it is jaw-dropping and a win for horror. But, I would have to watch the film at home in order to assess it's staying power.
What works for the film is the fact that Krasinski and Emily Blunt, the parents in the family we follow (the Abbott family), are married in real life. Their connection with each other and their on-screen children helps immerse the viewer in the bonds of this family and their relationship in response to the events of the first 10 minutes of the film. The acting is superb and the use of American sign-language is a way to tackle a scalable use of communication — outside the typical write it down method — is a touch that is not lost on the viewers in relationship building nor world-building. I would be interested to know if Deaf Americans who utilize the language can confirm it's accuracy.
I would like to go into creature design, however, the reveal of their anatomy is a piece of the movie that is great to discover for yourself, so I will say that they are well done if not slightly a little out of place. All in all, watch this in theatres. Beyond that, I hope that Krasinski can continue in the horror space. This is on par with movies like It Comes at Night in world-building, suspense, acting, and horror.
A Quiet Place is streaming on Paramount Plus, Hulu, and other streaming services and on VOD. The sequel A Quiet Place II came out in May 2021.
A Quiet Place
TL; DR
All in all, watch this in theatres. Beyond that, I hope that Krasinski can continue in the horror space. This is on par with movies like It Comes at Night in world-building, suspense, acting, and horror.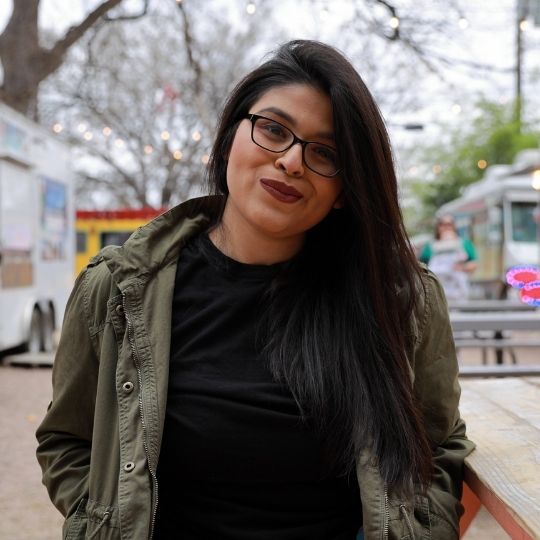 Kate Sánchez is the Founder and Editor-in-Chief of But Why Tho? A Geek Community. There, she coordinates film, television, anime, and manga coverage. Kate is also a freelance journalist writing features on video games, anime, and film. Her focus as a critic is championing animation and international films and television series for inclusion in awards cycles.