Diablo IV (Diablo 4) took the world by storm with its launch in 2023. It wasn't only Blizzard's fastest-selling title to date, it changed Diablo into a more modern experience with its MMO feel and connected lands. However, quickly after launch, the cracks began to show, with players finding issues with slow leveling experiences and less impactful gear than expected. What's worse, players were met with nerfs to fun builds. That all has changed with Blizzard developers taking fan feedback to heart to make Diablo 4 the fun experience that everyone wanted from the start with its second season, Season of Blood and the "Vessel of Hatred."
Blizzcon 2023 showed fans that Season of Blood was just the beginning of making Diablo 4 the ultimate Diablo game with more to come for the revealed "Vessel of Hatred." We got to sit down with Associate Game Director Joe Piepiora and Production Director Tiffany Wat, to chat about how development with Diablo 4 has evolved and how they have planned for the future of the game from "The Vessel of Hatred" and beyond.
When talking about the thought process behind which changes are made for Diablo 4, Joe Piepiora gave us a look behind the curtains about how these decisions are made, "One of the things we really wanted to focus on is players from the start playing a season of Diablo 4 or play Diablo 4 all have goals that they set for themselves. There are things they want to accomplish during their time playing the game. Now we'll say internally a lot of Diablo is sometimes about efficiency in what you like you're you're very very powerful, you're killing at a high rate, you're getting really really good items, and you're finishing your builds. We found in the preseason season one state of Diablo 4, players were having a difficult time reaching some of the goals in a way that felt fun for them while they were planning. Ultimately, that is the most important thing that we're doing when we make a video game is making sure that when you set out to start playing it, the things you want to do you can accomplish in a way that feels fun for you".
Diving deeper into this process, Piepiora gave some more concrete examples about updates made since pre-season one and how the team fixed them to make Diablo 4 more fun, "So if your goal is to reach 100 or to kill Uber Lilith, or to get an uber unique, is there's a way that you can do that, to Pathwork that, and you're having fun the whole time; as opposed to hitting walls. Occasionally, we saw in the preseason state we made changes to the experience gained in season two, for example. This was directly related to player feedback. When they were feeling at certain stages, the end game experience starting at ground level 58 to 63, players started seeing that there was a slowing down in their experience gain. And just beneath that, that made the game less fun when you're getting the paragon points since they were bubbling up just a little bit more slowly. Those rewards didn't feel as meaningful because they had to work so much harder to get those smaller things. So we made a number of changes".
With one of the biggest reveals of the opening ceremony being the new expansion, Diablo 4: Vessel of Hatred, we asked the developers for some specifics about this new player experience. Specifically, the leveling experience. Tiffany Wat couldn't reveal too much but did give us some insight about how the new expansion will be welcoming to new players or players who want a fresh start. "If you choose to start in your character [from pre-season 1] when vessel hatred starts, or the brand new class, you can either replay the main campaign, or you can choose to jump straight into the new campaign. And that's regardless of whether you're a brand new player to Diablo 4″.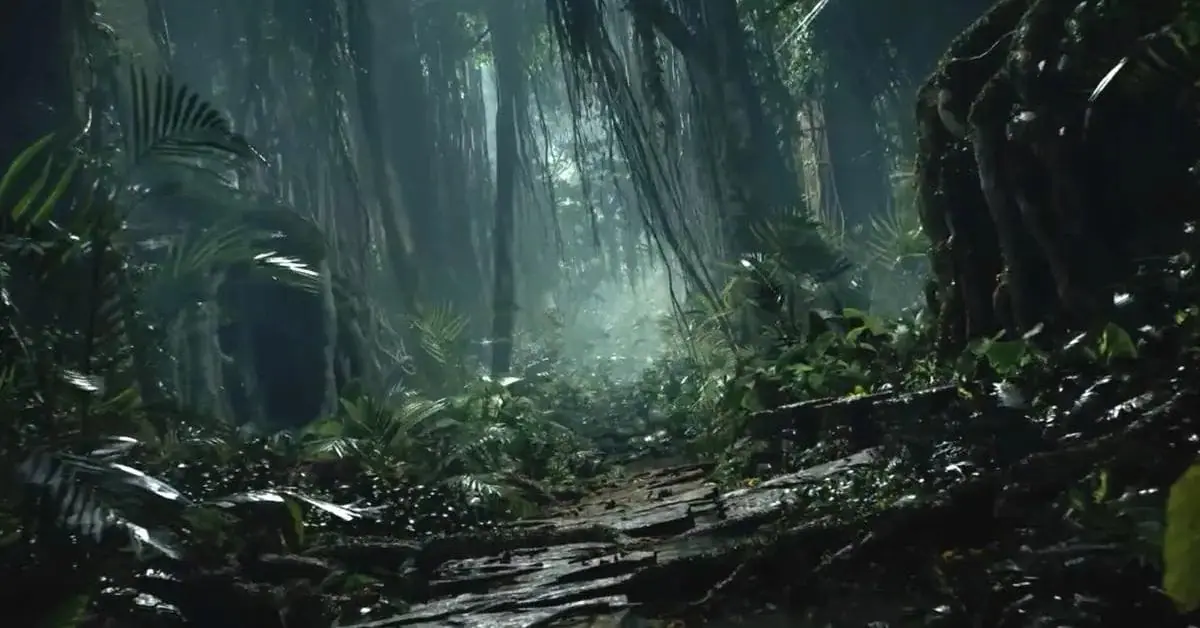 For those who are new to Diablo 4 but want to join their friends right away in Diablo 4: Vessel of Hatred, Wat told us those players will not feel lost in the story because "if you have not played the main campaign, we're going to make sure that we do have a summary of everything that happens in the main campaign so that you are totally caught up and have the context. So that all players can jump into this".
When it came to the reveal of Diablo 4: Vessel of Hatred, many fans were excited about the new class coming to Diablo 4. This class is promised to be one that has never before been seen in the Diablo universe. While not being able to reveal that class just yet, Piepiora did give us insight into how they created a brand new class for the Diablo universe, "We tend to think of what are the playstyles that we currently have in the experience. Generally, how do you think about these classes that currently exist in the game? When thinking about a new class, what can feel different? And then a really, really important part of what's happening at the same time as we're having this conversation is what is the new fantasy of this thing that we're making. Like, what is what is distinct from this between this and barbarian? It allows designers that like that space to really like explore and find interesting, weird, fun stuff about how it's gonna feel fresh for players to engage with."
But do not worry if you're concerned that this new class will get in the way of other classes continuing to see growth or changes in Diablo 4: Vessel of Hatred, Piepiora continued his explanation, describing how this new class will not "step on the toes of other classes futures." In other words, "adding a new class doesn't mean we stop supporting previous classes."
Diablo 4: Vessel of Hatred also brings us to a familiar region in the Diablo universe. While talking about how this area will feel familiar to players of Diablo 2, Wat also described how it will feel new in Diablo 4, "It's been 72 years since Diablo 2. And to be able to see how people have changed over the past 72 years is really exciting. It's going to have these really big gates that have closed for several years as Lilith has been wreaking havoc on Sanctuary. And so then we'll be able to go into there, explore what Mephisto's influence is going to be. I think we really had the opportunity to bring that region to life. Diablo 4 is obviously a beautiful game. I have a lot of nostalgia for Diablo 2. But the graphics are a little bit better in Diablo 4. So being able to really bring that region to life with new monsters, new tile sets, and new cities to visit is super exciting".
While this area will be familiar, Wat confirmed that it will not feel identical to the past. "The challenge is how can we make it feel new and refreshing. I think it's it's like the perfect blend of super, strong foundation, a lot of history, and the opportunity to take that story and explore it".
Even with a strong but rocky start, the future of Diablo 4 seems bright and bloody. Each new season has shown that Blizzard is listening to player feedback to evolve the player experience to fix current issues with the game. As for its first expansion, Diablo 4: Vessel of Hatred, it promises to add a lot of new ways to play and shape the future of Diablo 4 into being the ultimate Diablo experience. As Piepiora said, "The goal is to make Diablo 4 the best Diablo game to be played. And we're gonna get there. It's our journey we going to take together".
Diablo 4: Vessel of Hatred is scheduled to launch late 2024.