In the frozen lands of the Freljord, a young boy named Nunu travels with his best friend Willump, the last of the yetis, as they search for his lost mother in the adventure puzzle game Song of Nunu: A League of Legends Story, developed by Tequila Works and published by Riot Forge.
As with any game existing as part of a larger world, the first question that probably needs addressing is how well new players can get into the game. While I'm someone who has played several other games set in Riot's world of Runeterra, I know little about the Freljord. Aside from a few character names, practically everything about the icy region was new to me, and the game does a great job of taking into account this possibility. The big moments in the region's history, like the War of the Three Sisters, are revealed slowly over the course of the game as details become necessary. This lets the player stay up to speed on what characters are talking about while not stopping the game entirely at any time to do substantial info dumps.
Speaking of the characters, of all the strengths that Song of Nunu: A League of Legends Story can boast, the cast shines the brightest. For much of the game, the only characters on screen are Nunu and Willump. While you might think having only a single pair of characters around for most of a journey that took me seven and a half hours would get tiring, I never once felt annoyed or bothered by either of these two fantastic, charming personalities. Nunu captures all the wonder, hopefulness, and promise of youth, while Willump, despite not speaking in any intelligible manner, provides a perfect blend of comedic humor and calm grounding for his young friend.
How Tequila Works handles Willump's communication is a subtle thing of beauty. Whereas many in their situation would have Nunu essentially repeat what the yeti says to him, making conversations tedious at best, the writing opts simply to let Nunu respond to his friend as normal. This, combined with a caption that gives the player a clue as to what the yeti has said through simple descriptions like "answers," "confident," and "comforting," gives players all the information they need to keep the story rolling along.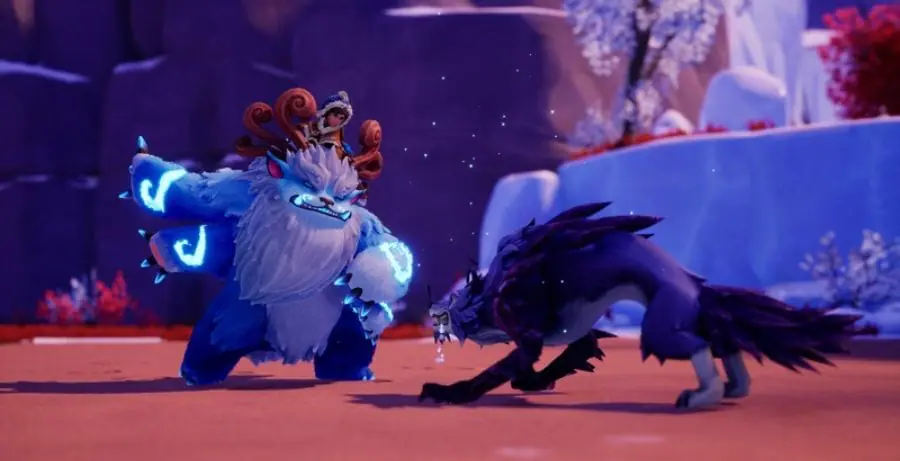 This elegance of design extends to virtually every moment and action that Willump is on the screen. When not being controlled by the player, as is often the case during exploration sequences, Willump can be seen frolicking about, scratching his back on rocks, inspecting small creatures, and even building snow sculptures. He can even give hints for what Nunu needs to do next to solve a puzzle and can serve as an enthusiastic toboggan. The expressive nature of the big furball is doubled down on during some of Song of Nunu: A League of Legends Story's most emotional moments.
While the bulk of the narrative sees the pair of friends on a grand adventure through the wilds of the Freljord, there are some rough moments that test the duo and their connection with each other. Despite some of the incredible things Nunu accomplishes during their journey, Tequila Works never loses sight of the fact that the boy is still a child. Fear and pain lead the young protagonist to some harsh moments where he simply doesn't know what to do. And in these moments, his best friend Willump is always there.
Despite so much focus being on Nunu and Willump, Song of Nunu: A League of Legends Story does allow them to share the stage with some other notable personalities from the world of Runeterra. Braum, the heart of the Freljord, makes several appearances as he helps the pair chase after their goal. Serving as the game's main antagonist is Lissandra, an ancient ice witch whose life has forced her to make many hard choices. All of the side characters bring something unique to the journey taken in this game, making every appearance more than simply a fun surprise for series fans.
That journey is also greatly enhanced thanks to the wonderful visual world it explores. Easily one of the most colorful and vibrant-looking icy regions there has ever been in a game, the color palette that the game paints with is always far broader and more interesting than the expected plethora of blues and white. Vibrant red grass grows where the snow hasn't covered, flowering plants are far more abundant than one might expect, and underground sequences bring their own unique colors and tones to the magical world.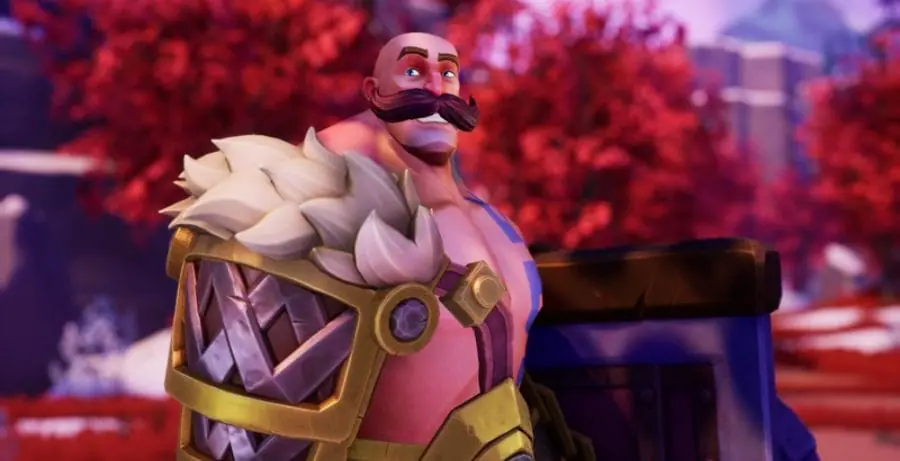 This brings us to the last major element of Song of Nunu: A League of Legends Story, the gameplay. With a mix of platforming, music playing, puzzles, and light combat, the game offers a nice variety of activities for players to partake in, even though it doesn't fully land on some of them.
The combat is easily the weakest element of the game. Simple light and heavy attacks combine with a dodge to make up Willump's arsenal to dispatch bad guys. Enemies can also be dispatched with special finishers, executed by holding down the Y button (on an Xbox controller). With several tailored for each enemy type, these flourishes never lost their luster. However, the rest of the combat does. Willump is a bit too sluggish to feel fun to control and can lead to some hits getting through during multi-enemy fights.
While the difficulty is dialed back enough that this doesn't prove a problem to completing battles, it does sap the combat moments of the game of much of their fun. The other element that harms some of the action is the length of a couple of the boss fights. While there aren't a ton of boss battles, a couple of them go on for too long. This longevity takes the player past the point where the wow factor of what they are fighting is lost, and they are left focusing on the alright mechanics.
The platforming and puzzle-solving in Song of Nunu: A League of Legends Story fares far better than their action-oriented counterpart. Usually woven together, the game has a bevy of different tricks for players to discover as they puzzle their way through the adventure.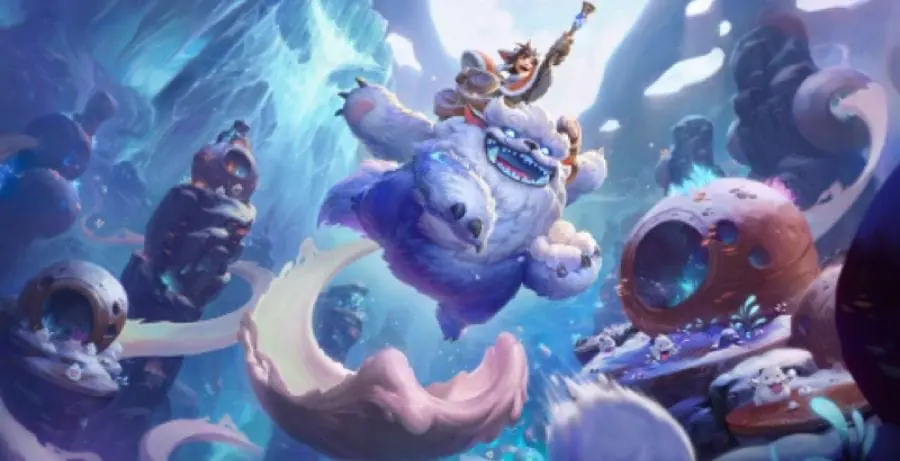 While these puzzles deliver fun and are generally creative, what makes them so engaging is the excellent way Tequila Works draws the player into each new puzzle element. The developers set up an excellent visual language that guides the player through new challenges. Most frequently, a puzzle area would begin with a familiar element that would then interact with something new as they grow the player's puzzle-solving "vocabulary." Once a concept is introduced, it may be used on its own or mixed with other previous elements in new and fun ways. This clever guidance allowed me to have fun figuring out the solutions to problems the game placed ahead of me while never feeling completely stuck, with no clue of what I needed to do next.
The final gameplay element, used for both puzzles and narrative, is music. Fantastic music implementation always makes a video game better, and Song of Nunu: A League of Legends Story doesn't just have a beautiful soundtrack, but it tasks players with guiding Nunu through simple but effective musical moments that breathe a special layer of wonder and warmth to the game. Playing notes through a combination of four buttons, Nunu plays an impressive number of fun and occasionally challenging melodies. During narrative moments, the player's music often leads to cutscenes that continue a melody, granting the player a feeling of agency in moments that are usually more separated from them in games.
Song of Nunu: A League of Legends Story is a triumph of fun, wonder, and heart-warming storytelling. With gameplay that mostly succeeds in enhancing the adventures of its two main protagonists, the game is a fantastic experience that cannot be recommended enough.
Song of Nunu: A League of Legends Story is available on Nintendo Switch and PC on November 1st.
Song of Nunu: A League of Legends Story
TL;DR
Song of Nunu: A League of Legends Story is a triumph of fun, wonder, and heart-warming storytelling. With gameplay that mostly succeeds in enhancing the adventures of its two main protagonists, the game is a fantastic experience that cannot be recommended enough.