Halloween is fast approaching and many are looking to get into the spirit of the season with frights, monsters, and a bit of mayhem. To help facilitate your seasonal viewing, here are ten anime that are great spooky season watches. While not all of these anime feature monsters, ghouls, or frights, their energy and tone all work together for a Halloween anime watch. So here's the list. ENJOY!
---
Bayonetta: Bloody Fate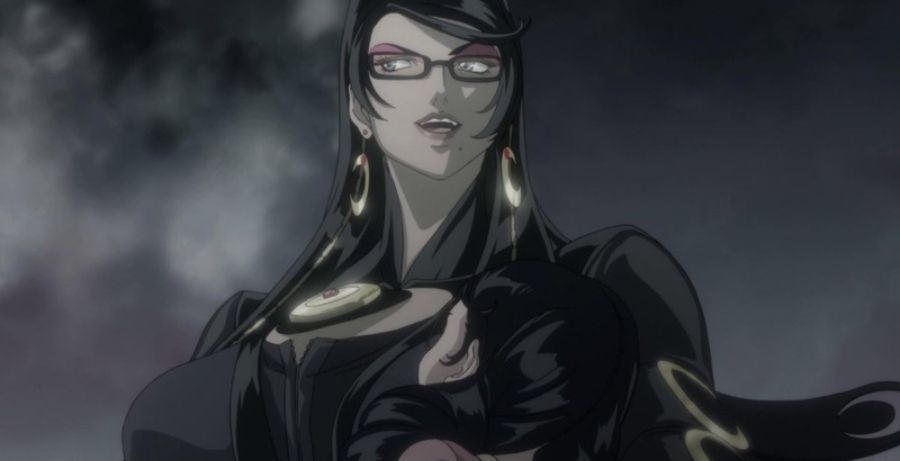 This 2013 adaptation of the original Bayonetta game sees an army of angels seeking to awaken a primordial god whose return would restart the universe, wiping mankind from existence. Standing in their way is the last Umbral Witch, Bayonetta (Atsuko Tanaka, NieR: Replicant), and her ragtag band of allies made up of a misfit journalist, a demonic bartender, a mysterious girl, and a possible ally from a past she has forgotten.
Following both the narrative and tone of the original, Bayonetta: Bloody Fate manages to capture all the monster slaying and absurdity of the game series. The madcap action and antics of its unique lead character make the franchise instantly memorable. If you are a long-time fan of the gun-wielding, demon-summoning umbral witch, or curious about why some people love her, while others hate her, this entry on our anime for spooky season list is a great place to spend some time with the demonic heroine.
Bayonetta: Bloody Fate is streaming on Funimation.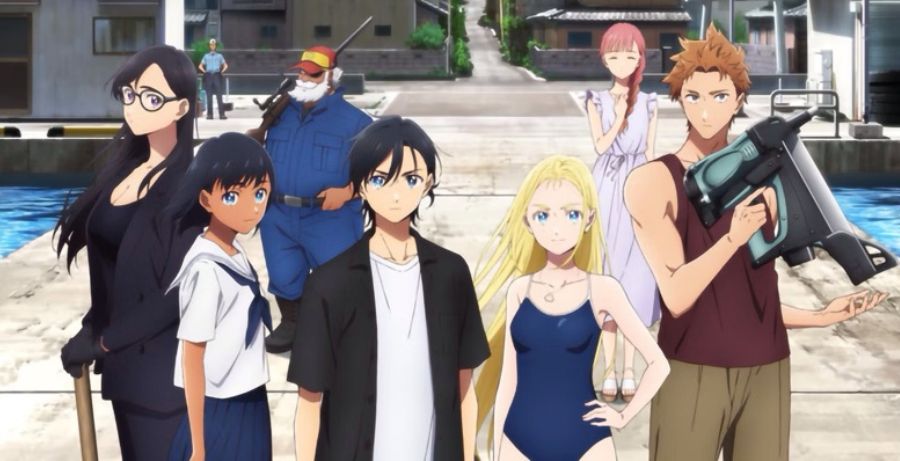 When Shinpei Ajiro (Natsuki Hanae, Demon Slayer: Kimetsu no Yaiba) returns home to attend his childhood friend's funeral, he is soon dragged into a time-twisting mystery involving monsters, murder, and the strange happenings surrounding his hometown. What follows is a unique story that delivers some startling moments as it explores its original time loop scenario that sees Shinpei desperately trying to unravel the island's secrets before his time runs out. Coupled with a fantastic ensemble cast and Summer Time Rendering is easily one entry in our anime for the spooky season list that cannot be recommended enough.
Summer Time Rendering is streaming on Hulu.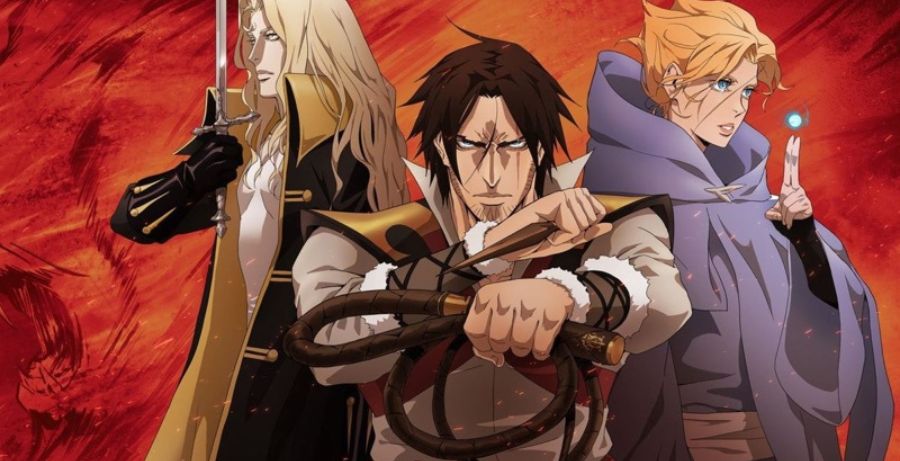 With the release of the follow-up series, Castlevania: Nocturne, this Halloween seems like the perfect time to revisit the original four-season series that brought the long-running game franchise to the anime scene.
When the murder of Dracula's wife sends the Prince of Darkness on a crusade against humanity, magic-wielding Speaker Sypha (Alejandra Reynoso), vampire hunter Trevor Belmont (Richard Armitage), and the count's own half-human son Alucard (James Callis) must team up to stop the monster's deadly war against all of humanity. While this initial set up is big enough for most shows, Castlevania eventually moves beyond this, following its growing cast of excellently sculpted characters into dangers and battles even beyond what Dracula initially sets in motion.
Castlevania is streaming on Netflix.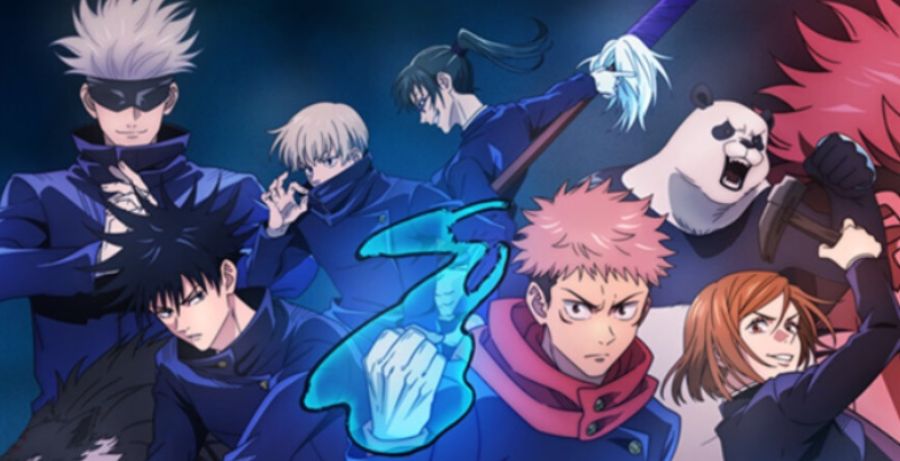 When Yuji Itadori (Junya Enoki) ingests a finger belonging to an ancient evil, he is pulled into a world of monstrous curses, magic-wielding sorcerers, and deadly danger that exists all around us. Filled with a mixture of off-beat humor, fantastic creature designs, and emotional moments, Jujutsu Kaisen delivers lots to enjoy within its narrative. Coupled with the gorgeous animation work that only studio MAPPA can deliver and you have a fantastic anime to watch this spooky season.
Jujutsu Kaisen is streaming on Crunchyroll.
High School of the Dead
When four high school students find their classes interrupted by the zombie apocalypse, they must band together if they are gonna survive in the deadly new world they now find themselves in.
I'm not going to lie, this one won't be for everyone. Belonging to the ecchi style of anime, this series features visuals and humor that some people won't be able to get behind. But, if you can get through the ample amounts of T and A that the series throws at viewers you will find a well-crafted zombie narrative that delivers not just the dangers of a zombie outbreak, but also takes the time to explore the emotional impact the events have on its teenage staring cast.
High School of the Dead is streaming on HiDive.
As Denji (Kikunosuke Toya) was slowly dying, he was given a second chance at life when his demon pet Pochita bonded with him, transforming him into the Chansaw Man. Now, he fights devils alongside his friends as he strives to live the life he always wanted.
Mixing action, comedy, and coming-of-age storytelling, Chainsaw Man delivers a unique story that breaks the viewer's hearts almost as often as it delivers brutal, monster-filled combat. Studio MAPPA shows up on our anime for spooky season list a second time, once more delivering gorgeous animation as they craft a series that not only faithfully delivers the manga fans love, but in some critical moments, even improves upon it.
Chainsaw Man is streaming on Crunchyroll.
Deadman Wonderland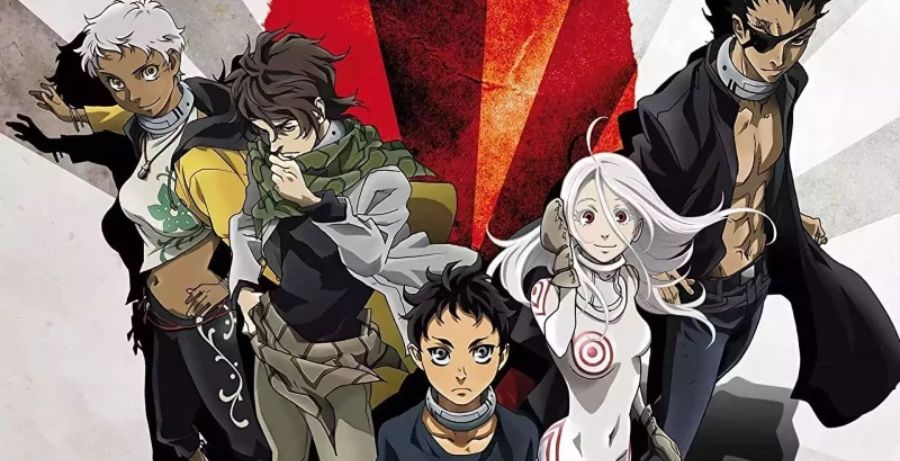 After being falsely convicted of killing his entire class, Ganta (Romi Park) finds himself sent to a deadly prison where inmates are forced to fight for their survival. Deadly games, brutal battles, and a mystery await the young man as he struggles desperately to survive this perverse take on justice.
The most notable thing about this series is how it continually evolves through the one season we currently have. Just when you think you know what's going on, something new is revealed that keeps pulling you deeper down the rabbit hole.
Deadman Wonderland is streaming on Crunchyroll.
Undead Murder Farce
Combining, monsters, murders, and mystery, Undead Murder Farce is often a bit slower-paced than most of the entries in our list. Based mostly in an alternate version of late 1800s Europe that blends monsters with some of Western fictions most iconic classic literary characters, the series follows immortal detective Aya Rindou (Tomoyo Kurosawa, Skip and Loafer), a severed head that lives in a, and Loafer), a severed head that lives in a gilded birdcage, and her two companions, Tsugaru Shinuichi (Taku Yashiro) and Shizuku Hasa (Makoto Koichi, Lycoris Recoil) as they solve mysteries and search for the man who tortured Shinuichi, as well as stole Aya's body. Great characters and clever mysteries are the hallmarks of this series, and what earns it a spot in our list.
Undead Murder Farce is streaming on Crunchyroll.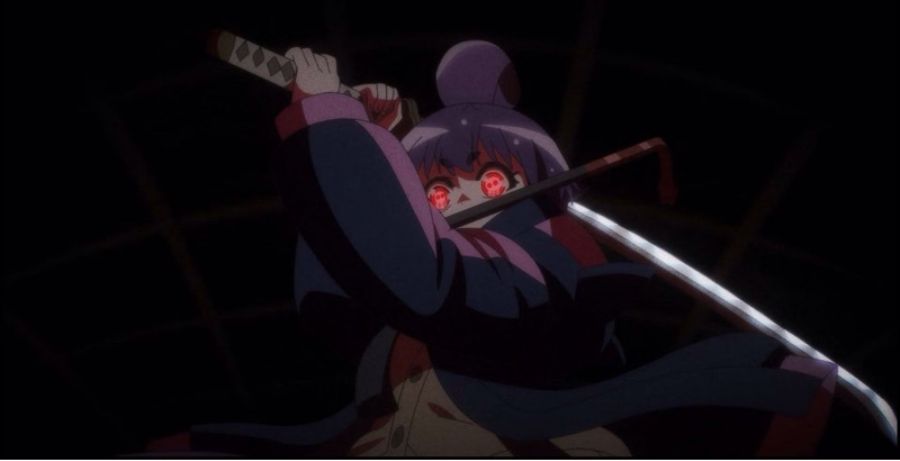 Keitarô Gentôga (Nobunaga Shizamaki) is a young man who was cursed at an early age. So much misfortune followed him around that he eventually isolated himself from the world. But now, years later, he is trying to reconnect to the world once more. But when his childhood friend Eiko Hôzuki (Kana Hanazawa) introduces him to her niece she looks after, Yayoi Hôzuki (Yû Sasahara), Keitarô soon finds himself running into the supernatural elements of the world he was seeking to avoid.
This series' exploration of numerous haunted locations gives it a true scary story vibe. The situations and ghosts that the trio run into are often terrifying in their design. Coupled with an almost equally disturbing protagonist in Yayoi and you have an anime that is truly one to watch during spooky season.
Dark Gathering is streaming on HiDive.
Vampire Hunter D: Bloodlust
Was a big piece of my motivation for putting this list together so I could call out the utter brilliance of the characters and masterful presentation of its future-gothic storytelling that this classic anime movie brings to viewers again? Yes. Yes, it was. Bloodlust remains one of my favorite movies of all time as it delivers gorgeous, inspired visuals that blend the Western Gothic tradition with Japanese monster designs. The plot delivers iconic vampire story beats while fleshing out its cast into a set of fully formed and memorable characters. A true masterpiece at any time, but doubly one for the Halloween season.
---
And that's our list of anime that's fit for a spooky season watch. I hope it helps you find a perfect seasonal experience to enjoy.