The constant march of new anime continues and with all the new series coming to the various streaming services, it's easy to miss a new favorite series. The anime department of But Why Tho is here to help you find the next series you may love with our Summer 2023 Anime Review Round-up. 19 new and returning anime are covered as we give our early thoughts on how we think each series is doing so far.
---
Mushoku Tensei: Jobless Reincarnation Season 2
Animation Studio: Studio Blind
Synopsis: Rudeus searches for his mother as he tries to make a name for himself as an adventurer.
What Works: While delivering a fair amount of magical adventure, this entry in our Summer 2023 Anime Review Round-up also takes time to explore its lead and his emotional state as he struggles with serious physical ailments that it handles in a surprisingly respectful fashion.
What Doesn't: This season sometimes feels a bit listless when it comes to the larger direction of the show. While he has the aforementioned mission to find his mother, the show often feels a bit adrift as he floats between this goal and others that crop up.
Odds of Success: High
You can find our full weekly coverage here.
Horimiya: The Missing Pieces
Animation Studio: Cloverworks
Synopsis: When Isumi Miyamura meets Kyoko Hori his enjoyment of high school life changes.
What Works: The eclectic ensemble cast makes for a terrific group of characters who are able to elevate this slice-of-life world. That, along with the abundance of humor and heart plus the soft animation style makes for a well-defined romance with the right amount of group dynamics.
What Doesn't: Fans of the first season may grow frustrated by the narrative as it bounces around rather than taking a strictly linear approach.
Odds of Success: High
You can check out our full weekly coverage here.
Jujutsu Kaisen Season 2
Animation Studio: MAPPA
Synopsis: Jumping back in time, this season follows a different class from Jujutsu Tech, including fan favorite Satoru Gojo.
What Works: MAPPA's trademark gorgeous animation combines with JJK's engaging characters and world to deliver a great start to its sophomore season.
What Doesn't: Sometimes, the show dives a little too deeply into the mechanics of Jujutsu sorcery, distracting from more exciting elements of the show.
Odds of Success: Very High
You can check out our full weekly coverage here.
Synduality Noir

Animation Studio: 8-Bit
Synopsis: In a world overrun by strange creatures called Enders, mech-driving adventurers called Drifters adventure out into the wild in search of resources to aid humanity's survival in this Summer 2023 Anime Review Round-up entry. When a young man named Kanata gets the opportunity to team up with the mysterious girl Noir, he may finally get to be the drifter he always dreamed to be.
What Works: Fun adventure, fascinating world, and a compelling plot hook are supported by colorful mech designs and a strong soundtrack to bring a new sci-fi world to viewers that beg to be explored.
What Doesn't: Nothing
Odds of Success: High
You can check out our full weekly coverage here.
Undead Murder Farce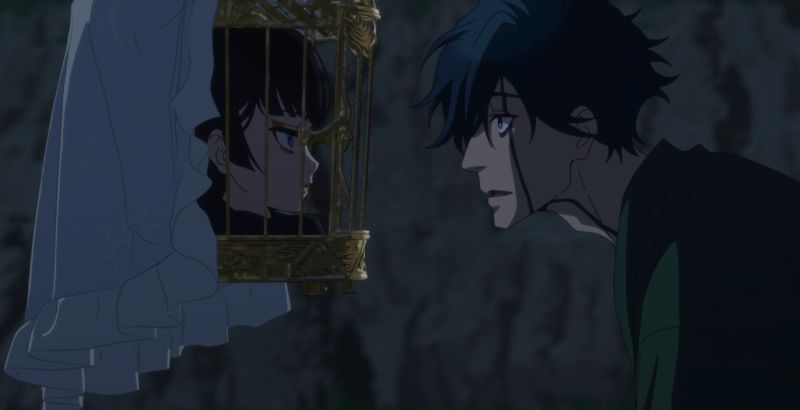 Animation Studio: Lapin Track
Synopsis: In an alternate version of the 19th Century, monsters of all shapes and sizes share the world with humanity. In this world, a headless immortal named Aya Rindou travels with a half-oni named Tsugaru Shinuchi in search of the man who wronged both of them. Along the way, Aya solves mysteries with a level of deductive reasoning that rivals the greatest detectives of all time.
What Works: The cornerstone of this series is the fantastic chemistry between Aya and Tsugaru. The perfect banter between the two is always a pleasure to hear. Along with the great combat and wonderful world building the show delivers tons of entertaining moments.
What Doesn't: A couple of episodes have been dragged down by repetitive explanations about the main duo's origins that drain the energy out of the show.
Odds of Success: High
You can check out our full weekly coverage here.
Ayaka
Studio: Studio Blanc
Synopsis: Yanagi Yukito is an orphan who one day encounters an eccentric disciple of his father. The strange man takes him to his birthplace on Ayakashima, made up of seven islands where mysterious beings called "Mitama " and dragons are rumored to reside. There, Yukito meets his father's two other disciples, who protect the harmony of Ayakashima… which soon threatens to collapse.
What Works: The design of the Ara-Mitama is interesting and helps develop a thinly drawn world.
What Doesn't: The characters, story, animation, and score are all lackluster. If you were to feed information into a machine, this is the show AI would spit out for the next big anime.
Odds of Success: Low
You can check out our full weekly coverage here.
Zom 100: Bucket List of the Dead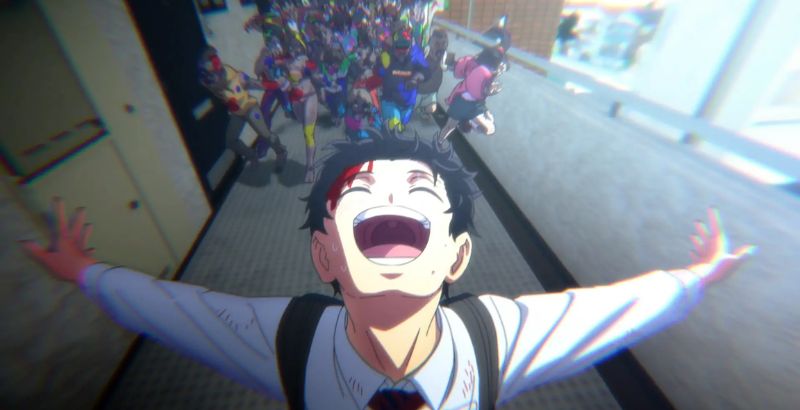 Animation Studio: Bug Films
Synopsis: For the last three years, Akira has been ground into dust by his exploitative workplace. But just when he is losing the last of his strength to continue, a zombie apocalypse breaks out, meaning he doesn't need to go to work anymore. Without the soul-crushing weight of his job, Akira sets out to do 100 things he's always wanted to do before he gets turned into a zombie.
What Works: The bright splashes of color that replace blood and the unrivaled positivity of Akira give this entry in our Summer 2023 Anime Review Round-up a unique take on the zombie apocalypse genre. Its energetic fun creates far more laughs than any end-of-the-world scenario has the right to.
What Doesn't: The closest thing to a negative I can say about this show is that if you are looking for a classic zombie apocalypse with all the grime and brutality you'd expect, this show will not satisfy you.
Odds of Success: Extremely High
You can check out our full weekly coverage here.
Helck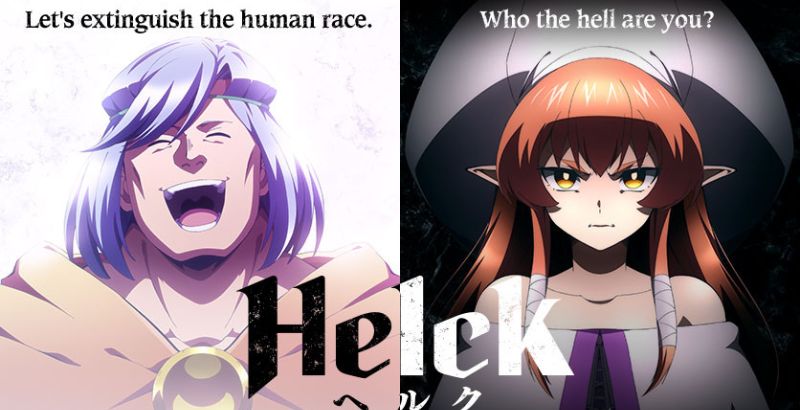 Animation Studio: Statelight
Synopsis: The Demon Lord has been slain and a new demon must take his place. To that end, a tournament has been called to decide his successor. But when a human champion starts making waves as a potential winner of the prize, some demons feel the need to stop him at all costs.
What Works: This series' approach to its setting feels like a fresh take on the fantasy dynamic of humanity vs demons that we have seen so many times. It maintains a light and fun atmosphere that makes it easy to get into.
What Doesn't: Its goofy approach to humor only lands some of the time. Also, some of its core cast is fairly one-note, leading to repetitive jokes and predictable situations.
Odds of Success: Moderate
Check out our review of episode one here.
Liar Liar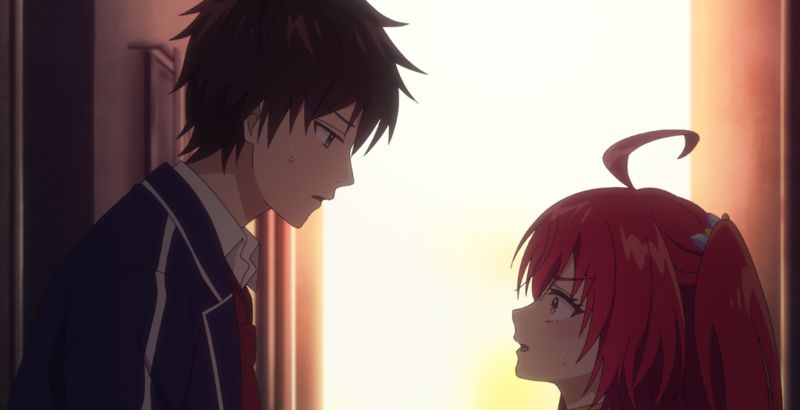 Animation Studio: Geek Toys
Synopsis: Hiroto Shinohara arrives at Academy Island and promptly declares himself the newest 7-star wonder of the island's competitive games. What the other students don't know is that this is a lie he has been forced into for some unexpected reasons. Now, he's in everyone's sights and must try to keep his status intact till he can fulfill the reason he came to the island in the first place.
What Works: The unique approach to the competitive school genre sets this entry in our Summer 2023 Anime Review Round-up apart from many of its contemporaries. The elaborate games give each challenge its own flavor for viewers to enjoy.
What Doesn't: The wild cheats students can utilize during the games make the rules oftentimes feel virtually pointless. Combined with the unrivaled strategies Shinohara and crew come up with that see them overcome every challenge with ease and the intricate games often lose their pizazz by the time they conclude.
Odds of Success: Moderate
Check out our review of episode one here.
Atelier Ryza: Ever Darkness And The Secret Hideout The Animation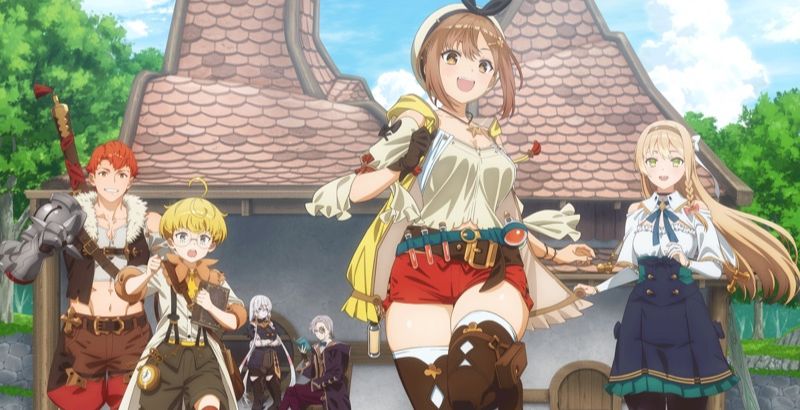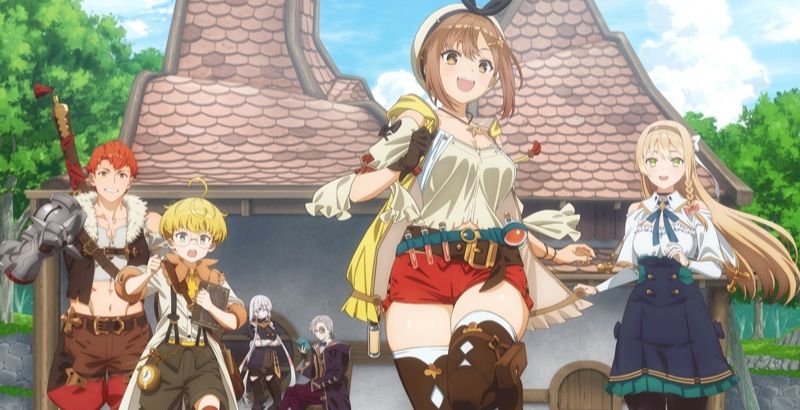 Animation Studio: Liden Films
Synopsis: Ryza has lived her whole life in a secluded town on a small island in the middle of a lake. But when she and her friends leave the confines of their island for the first time, she meets Empel who introduces her to the wonder of alchemy.
What Works: Light-hearted fantasy adventure awaits Ryza and company as they learn about alchemy and adventuring. Some fun dialogue and solid group dynamics help draw viewers into this easy-going video game adaptation.
What Doesn't: While each episode is enjoyable enough to watch, there is little to hook the viewer into the world. If you aren't already a fan of the franchise I can easily see forgetting this series exists between episodes.
Odds of Success: low
Check out our review of the first episode here.
My Tiny Senpai
Animation Studio: Project No.9
Synopsis: Takuma Shinozaki works diligently at his office job under the watchful eye of his senpai Shiori Katase. Shinozaki is smitten with Katase's perpetual cuteness as the duo work together and start spending time together outside of work.
What Works: The central pair in this entry in our Summer 2023 Anime Review Round-up is always adorable as they stumble through work challenges and the many out-of-office meetings they have often orchestrated by their boss, who tries to set the two of them up.
What Doesn't: A constant aura of cuteness is the only significant element this series brings. If a grown man constantly being awestruck by how cute his boss is doesn't sound like a fun watch, this series probably isn't for you.
Odds of Success: Low
Check out our review of episode one here.
Tenpuru
Animation Studio: Gekkou
Synopsis: Akagami has been hounded his whole life due to being the son of an infamous lech. Now he seeks to control his carnal desires so as not to follow in his father's footsteps. But when the monetary he travels to in the hopes of gaining enlightenment turns out to be a nunnery, he finds himself confronted by the very temptations he had hoped to avoid.
What Works: The slapstick-style comedy works well as Akagami fumbles his way into one awkward situation after another. The show does a great job of preserving his generally good intentions, despite the circumstances he frequently finds himself in with one or more of his new female companions.
What Doesn't: While always played out in an innocent enough fashion, some of the show's hijinks come close to crossing a line with how it displays its female cast. With several underage characters involved, it would be reasonable for some to feel uncomfortable with some of the situations the show presents.
Odds of Success: Moderate
The Great Cleric
Animation Studio: Yokohama Animation Lab, Cloud Hearts
Synopsis: A salaryman dies and is reincarnated into a fantasy world where he becomes a cleric. Though clerics are not what you would expect in this land and Liciel looks to shake up the status quo.
What Works: Generally fun and entertaining, this entry in our Summer 2023 Anime Review Round-up's take on healers in this fantasy world and the obvious comparisons that can be made between them and real-world medical practices give the show a unique angle.
What Doesn't: The show doesn't get off to a strong start in terms of direction. Luciel's specific goals are a bit vague and his progress towards them often feels non-existent.
Odds of Success: Moderate
Reign of the Seven Spellblades
Animation Studio: J.C. Staff
Synopsis: Kimberly Magical Academy has a history of shaping the finest mages in the land. It also has a history of killing the majority of its students. With danger lurking everywhere, Oliver and his fellow first year's have a lot to contend with if they hope to survive their first year at Kimberly.
What Works: Intriguing characters and great chemistry between the core cast make this entry in our Summer 2023 Anime Review Round-up stand out over the other offerings in its genre.
What Doesn't: Despite the lethality that Kimberly's boasts, there is little sense of danger for the cast. This causes the many perils that surround the protagonists to feel less than they otherwise might.
Odds of Success: High
The Girl I Like Forgot Her Glasses
Animation Studio: GoHands
Synopsis: Komura has had a crush on the girl who sits next to him in class for a while, but has never managed to talk to her. But when she forgets her glasses and needs his help to get through class, it sparks a new friendship that may be everything he's ever dreamed it would be.
What Works: The starring duo comes together well to form a sweet couple that is clearly meant for each other. The show does a good job of showing how both care about each other, keeping the pairing from feeling overly one-sided.
What Doesn't: If you struggle with suspension of disbelief this one is gonna be hard. Given how bad this girl's eyesight is, the fact that she manages to forget/lose her glasses every episode feels like a huge narrative stretch. That and I can see a lot of potential viewers getting annoyed with just how frequently Kumora gets freaked out by the most innocuous moments.
Odds of Success: low
Sweet Reincarnation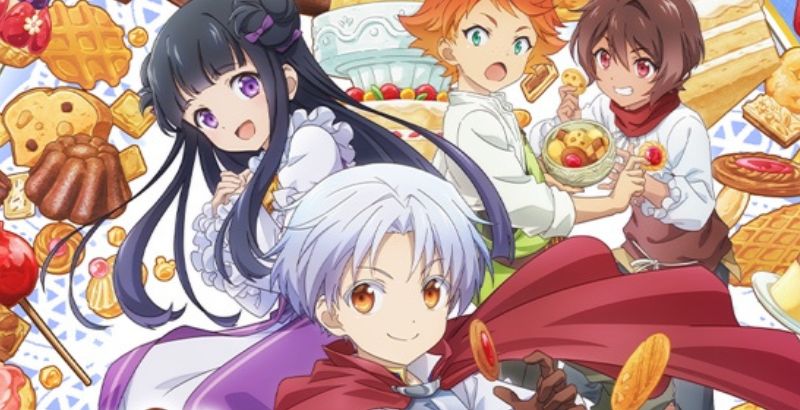 Animation Studio: Synergy SP
Synopsis: A World-class chef is killed when one of his culinary creations crushes him. Now, he is reincarnated into a world of magic where he hopes to create his Land of Sweets. But many other tasks require his attention as he aids his father in ruling over their small lands.
What Works: Some engaging situations and an interesting magical ability on the part of the protagonist gives the series some vital core elements.
What Doesn't: The lead's utter obsession with sweets grows tiring sometimes. Coupled with the fact that no one questions how a nine-year-old was able to learn how to do such advanced tasks as negotiating or baking can make moments of the show difficult to swallow.
Odds of Success: Moderate
Check out our review of episode one here.
Level 1 Demon Lord and One Room Hero
Animation Studio: Silver Link, Blade
Synopsis: Ten years after being defeated by the hero Max, Maou has returned and seeks out his old foe to prepare his revenge, only to discover that Max is living the life of a slovenly outcast now and isn't the hero he once was.
What Works: This quirky entry in our Summer 2023 Anime Review Round-up's take on the "hero battles demon lord" trope delivers a lot of fun as Maou struggles with adapting to who his old nemesis has become.
What Doesn't: This show leans into anime's fan service side in often groan-inducing ways. From Maou's aid perpetually sporting a bathing suit as her work attire, and the camera angles the show uses to highlight it, to Maou's human disguise of a teenage girl in a barely covering school uniform, the show is more than willing to go for some cringe-inducing cheap laughs.
Odds of Success: Moderate
Dark Gathering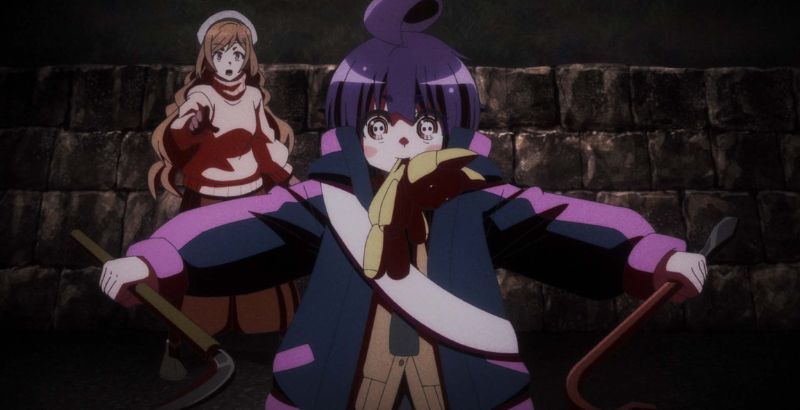 Animation Studio: OLM
Synopsis: Since suffering from a curse at an early age, Keitaro has always shied away from the supernatural. But when he asked to tutor a young girl named Yayoi who is obsessed with the supernatural, he is dragged along into a series of harrowing encounters.
What Works: If horror anime is your thing, this show's visuals deliver the various ghouls the protagonists encounter with chilling designs. Yayoi is an interesting character that you are never quite sure if you should be rooting for or not.
What Doesn't: As Keitaro is dragged off to each new encounter, I can't help but feel bad for him. He doesn't want to deal with these things and the combination of manipulation and guilt that are used to back him into a corner so he'll come along hurts the overall enjoyment of the series.
Odds of Success: High
My Happy Marriage
Animation Studio: Kinema Citrus
Synopsis: Miyo Saimori has endured her family's cruelty for years due to her lack of supernatural ability. To be rid of her, her father sends her off to marry Kiyoka Kudou, a man with a notorious reputation for running off potential brides. But when Kudou begins to suspect how she has suffered at her family's hands, Kudou begins to let Miyo into his life and the two begin to fall in love. But there are some who are interested in Miyo for her bloodline's history of supernatural ability.
What Works: The tender way Kudou and Miyo come together is always touching as Kudou tries to be as gentle as he can be as he tries to draw Miyo out of her shell. The depictions of Miyo's anxiety always feel genuine and how the show portrays the early stages of her recovery is authentic.
What Doesn't: The show's drama and emotional impact are flawless. I have nothing to complain about thus far.
Odds of Success: Extremely High
---
And there you have it. Every new series we have checked out and how we think they are doing so far. I hope this list has helped you find something new to check! Till next season.