This year Outfest LA LGBTQ+ film festival was host to a big swath of stellar shorts. From all around the world, across genres, mediums, and topics, I've watched the vast majority of this year's short film entries and have selected here from among my favorites. The shorts that stood out the most stood out for either their artistic creativity or their textual distinctions. From animated depictions of inner-most desires to allegories by way of cellphones and toothbrushes, these are 12 Outfest LA 2023 stand-out shorts.
Adore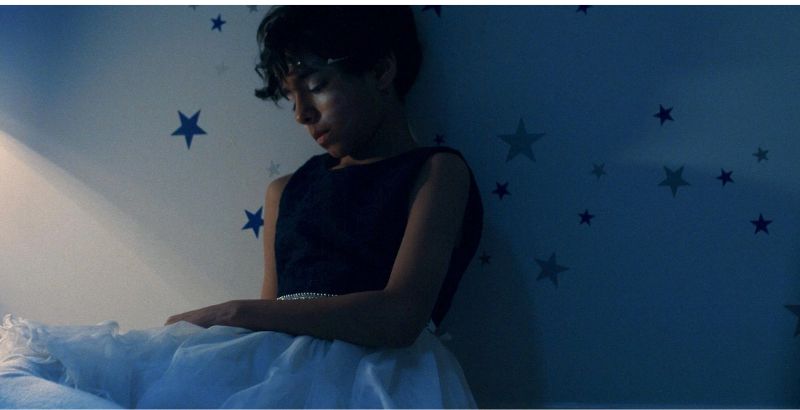 Children shouldn't have to stay in the closet. And they certainly have to feel like their family is keeping them in there. Adore, by Beth Warrian, is a beautiful ode to the older family members who paved the way for queerness to have a place in their family. Grounded by one of the festival's most striking lines and works of cinematography and lighting, Adore carries a powerful juxtaposition that made me thrilled for the childhood that gets to be as fully queer as it deserves to be while grieving deeply for another that never had the chance to exist.
Artificial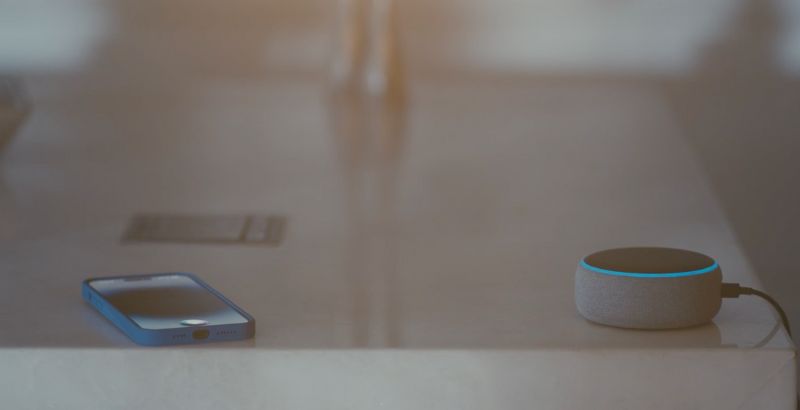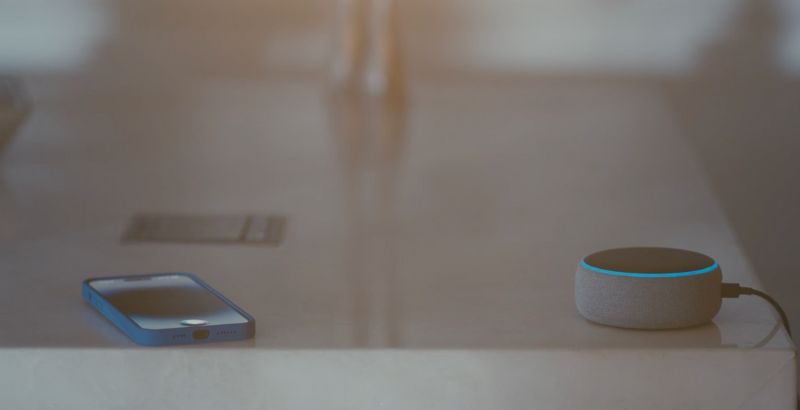 Incredibly creative and so, so devastatingly lonely, Artificial is writer and director Chanelle Tyson's imagining of what our technology might be learning, or not learning, from us. Set over one loveless night between two humans, their respective Siri and Alexa devices enact the kind of thoughtfulness, inquisitiveness, and intimacy between one another that their owners wish they were experiencing for themselves. Even just as a device for storytelling, the interactions between the two devices is clever and well-directed. But as a sample of what humanity might be missing in a digital, or even just increasingly isolated age, Artificial is superbly crafted and one of the most creative of Outfest LA 2023's shorts.
As You Are

As far as romantic shorts, Daisy Friedman's As You Are was one of my favorites this year. Probably because it's about my favorite subject in film: communication. It starts off with a seemingly normal date, until one of the characters has information revealed about them that draws the viewer towards some assumptions about where their relationship might be going. But in the heat of the conversation, the true conflict becomes apparent and leads to an amazing exchange about relationship anxieties, queer anxieties, disability anxieties, and their intersections. I love the way the conversation goes freely and naturally. It feels like exactly the kind of conversation I crave in relationships.
The Ballad of Tita and the Machines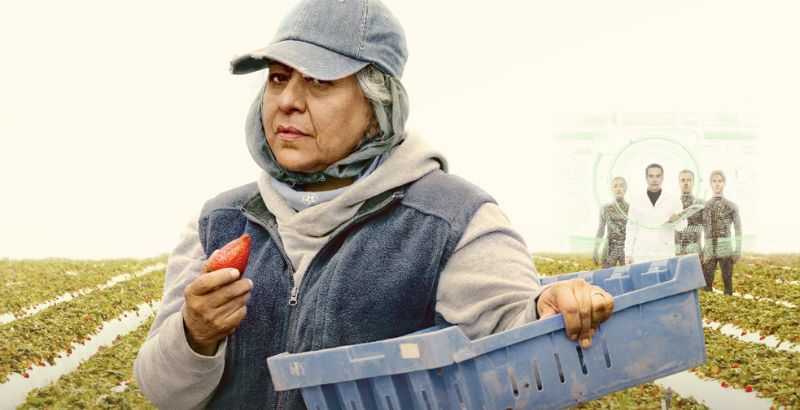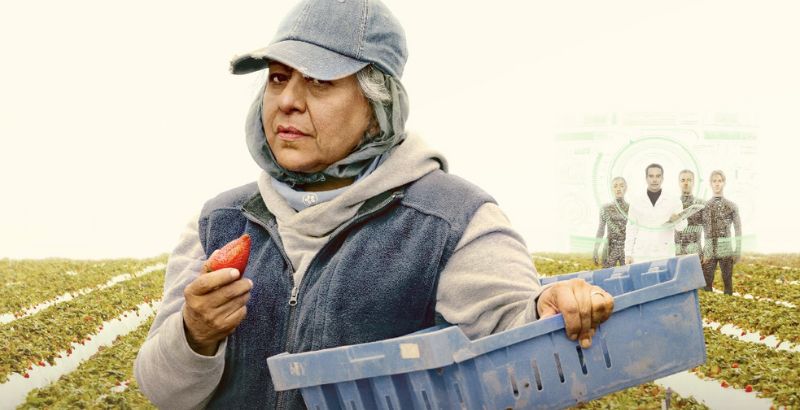 Luis Antonio Aldana and Miguel Angel Caballero's The Ballad of Tita and the Machines is a near-future sci-fi tale of an again woman barred from doing her work picking strawberries in the field on account of an AI system that has determined her ineligible. It reads her biometrics and determines her arthritis makes her productivity too low to warrant employment. So she invests in a robot of sorts that can replace her in the field, only to find that she, and so many other essential works cannot be replaced by machines. I love the way the film at once tackles the issues of automation/AI and the plight of agricultural workers and other day laborers. It's inspirational with a tinge of just the right kind of humor to propel a fun film and strong message at once.
Brush
Brush by Summer Sveinson is another romantic entry in the Outfest LA 2023 shorts catalog, but this time with a way less happy ending. It's the story of a relationship as told through a bathroom mirror every time the couple brush their teeth. It's dialogue-free, leaving room for full-body performances to relay the full spectrum of emotions a relationship beholds. Its highest highs and lowest lows are on display, reflecting back at them over time while we watch helpless and without interrupting.
Daddy Issues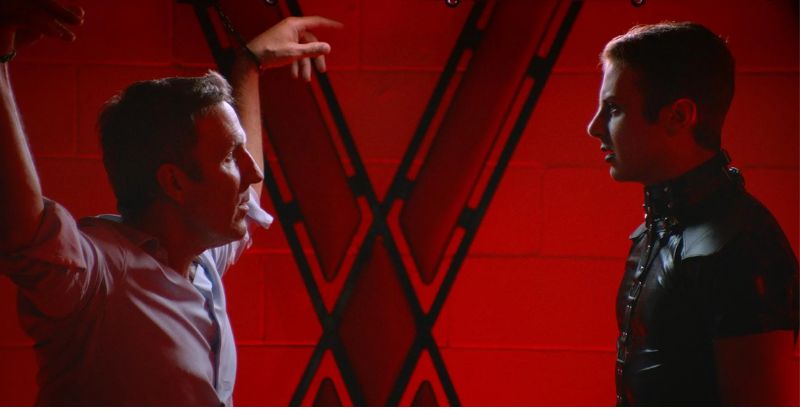 One of Outfest LA 2023's most absurd shorts, Daddy Issues by Matt Campanella and Stephanie Chloé Hepner is a quick story about a dominatrix in training who is unpleasantly surprised when he rips his client's mask off. It's not remotely deep or trying to suss out actual psychological phenomena by any means. It's purely a comedic sketch with one well-given line after the next. It's a perfect setup, a perfect dialogue, and a perfect conclusion to a twisted, frankly not implausible idea of a story.
Peacemaker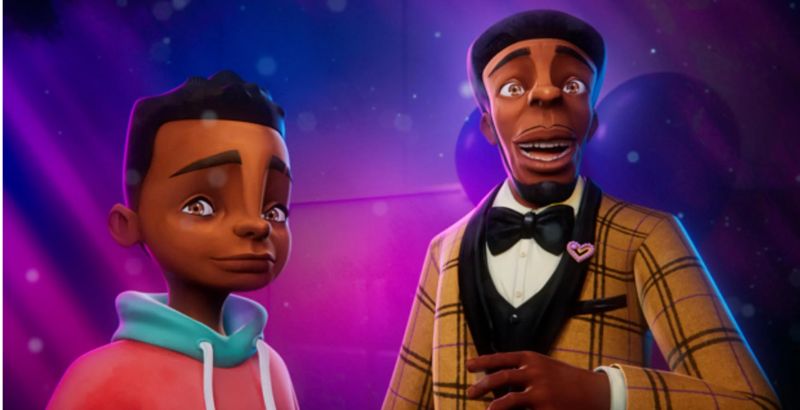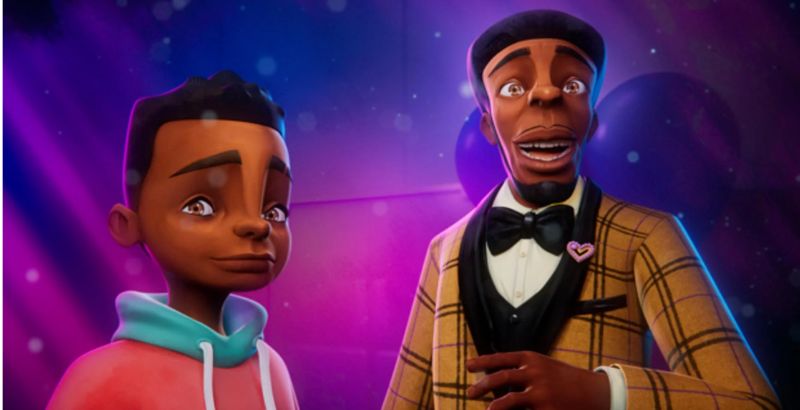 Peacemaker is a sweet animation by Brian Vincent Rhodes and Christopher Lennertz about a teen who asks his grandpa for advice on love while he's in the hospital prepping for surgery but accidentally reveals it's a girl she's pining after. Peacemaker is foremost a musical, where a fantasia scene helps the grandpa better understand what the grandchild is going through by relating her questions about love to his lifelong love of her abuela. The song itself is cute and the animation is cheerful, making certain
Pentola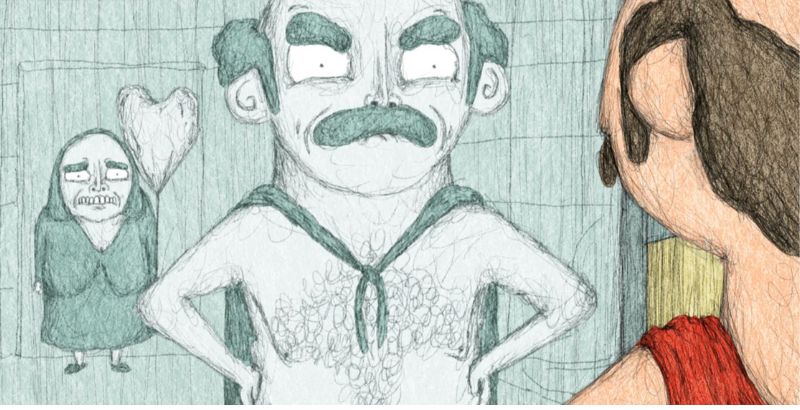 Pentola takes the cake as one Outfest LA 2023's most wonderfully absurd animated shorts. Created by Italian filmmaker Leo Černic, it's a very creative, brief story about a man who longs desperately to escape the trap of heterosexuality. While he imagines his wife as a villain shackling to a life of mundanity and straightness, he dreams of being a superhero who can break these shackles and be free. Also, he dreams of having sex with Batman, but that's aside the point. The animation style is perfect for accentuating the absurdity of the dream but also gives such a wide berth to the concept so as to make all of its childlike wonder flow forth with glee. You won't find this on any Oscar ballots on account of its subject matter and graphic nature, but it deserves to be there anyway.
Rumplestiltskin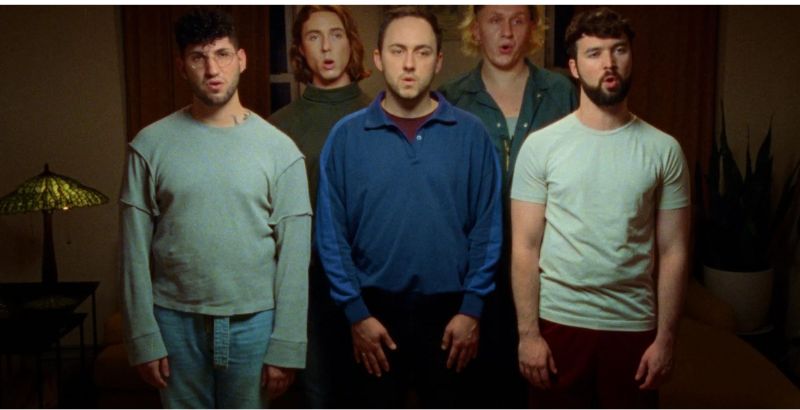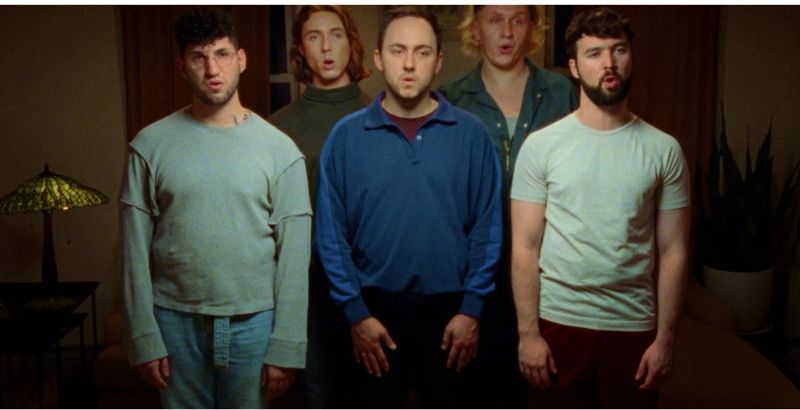 Holy cow, this short does it all. Rumplestiltskin is Ethan Fuirst's self-reflection upon the common queer occurrence of befriending former hookups and romantic partners. It starts as a lovely reflection on the beauty to be found in forming relationships you never meant to while seeking something else. But it quickly transitions to estimate the cost of spinning gold from straw, eyeing the loneliness that comes from always seeking but never finding the kind of relationship you're really after.
The Sketch
The Sketch is a placid exploration of what brings a trans nude sketch model Linda DeMorrir peace and discontent and their relationship with fellow trans immigrant, director Tomas Cali. Marked with multiple overlapping animation styles, often overlayed upon footage of Linda modeling unique poses, the short film conjures exactly the feeling of peace the two have found with one another as artists and friends.
Skate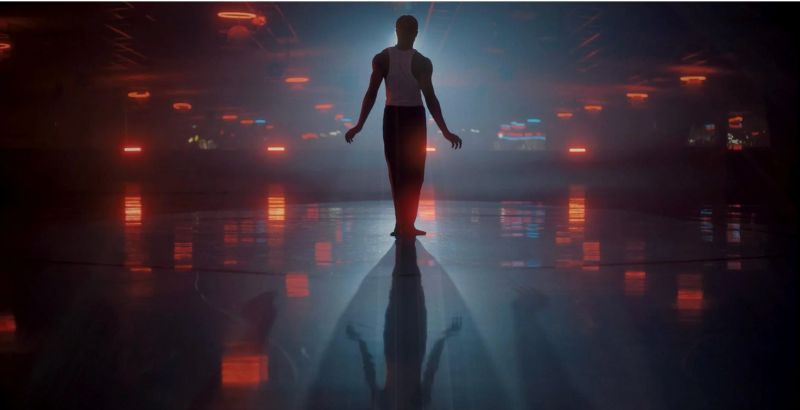 "Life's all about caring." One of the best quotes from the Outfest LA 2023 shorts lineup came from Skate by Zoë Hodge. It's a film about a young man trying to find himself and his sexuality with a group of other Black roller skaters while dealing with a sick and sometimes cruel father who keeps calling him away to help him. It's just as much about self-discovery and curiosity as it is about a father-son relationship and how to grow both in spite of and because of it. The coloring is gorgeous in this short and the choreography and sound design make it all fun, even while some heavy topics are broached.
A Spot for Frog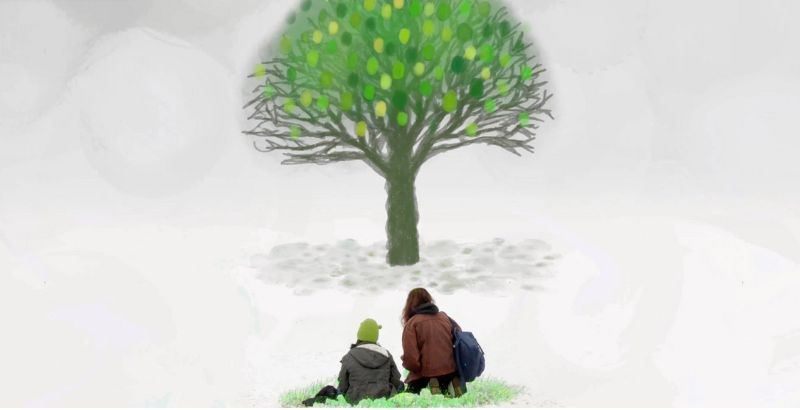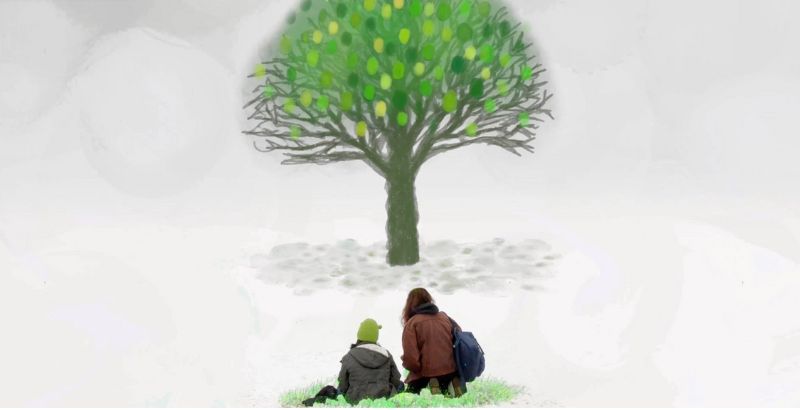 A Spot for Frog by Evan Bode has leaped itself into becoming not only my favorite Outfest LA 2023 short, but one of my favorite shorts of all time. It's about a teen named Frog who typically eats lunch in the art room but today has been forced to find somewhere else to sit and eat. The cafeteria isn't much of a viable option for them, and the hallway is strictly off-limits, as enforced by a school cop. So when they encounter another student trying to find some solace in the hallway lunching, the two get into so good mischief and bonding.
The hybrid editing of live-action overlayed with animation is so excellent and perfectly captures the anxiety of the situation. The music is also perfectly timed to the action, so the myriad ways that anxiety, caution, concern, fear, and peace are depicted are accented for all of your senses. But most importantly, the animation gives you as clear a picture of what it feels like inside Frog's head at any given time as a film can, and the emotional journey you go on with them is precise and impactful.
---
Outfest LA 2023 was host to a litany of excellent shorts. Follow our full festival coverage here.