Reading Time:
4
minutes
Outfest Fusion 2023 was bursting with incredible shorts from queer and trans BIPOC creators, including comedies, documentaries, family-friendly films, and all kinds of sci-fi, fantasy, horror and other types of drama. While I wish I could give kudos to the dozens of films that screened throughout Outfest Fusion, these five shorts were the festivals most creative, interesting, and touching of all.
After Sunset, Dawn Arrives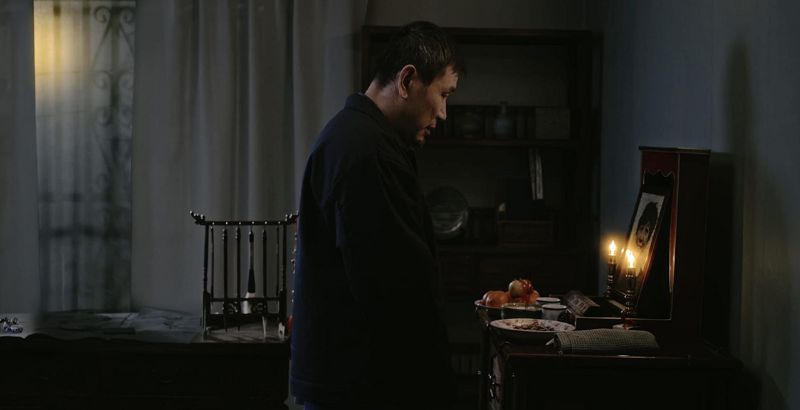 By Andy Yi Li, After Sunset, Dawn Arrives is the story of a man who, after losing his wife and mourning her for some time, stumbles upon a world he never expected to but always wished he would: an openly queer one. When he finds a neighboring dance hall with lessons for gay men, he's instantly enamored, even as he's terrified. Why I love this short film is that it demonstrates perfectly how there is no age limit on coming out and that it doesn't have to be a traumatic experience. It can be soft, simple, and even healing. The editing is also creative and makes the whole affair feel fun and light, despite its heavy undertone of mourning.
Coming Out With The Help Of A Time Machine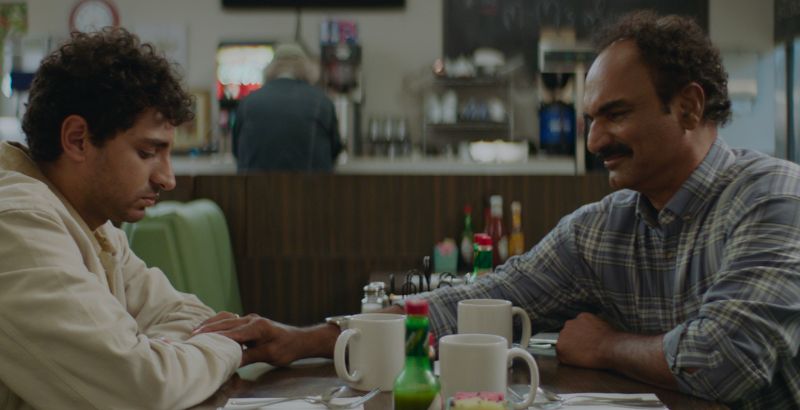 Naman Gupta's Coming Out With The Help Of A Time Machine is about exactly what it sounds like: a 20-something who is trying to have the perfect coming-out to his culturally conservative and hard-to-please parents. It's mostly comedic, especially in the front half and the finale, as any attempt at perfecting something that simply cannot be made perfect ought to be. I love the ways the comedy transforms into utter raw emotion, the balance between support and rejection the film chooses to make, and then the final moment of absurdity that reminds you that none of this can possibly be rehearsed and practiced, no matter how badly you wish it could be, so you may as well just prepare for a farce and hope for the best.
I Am Poem
From Maite Bonilla, I Am Poem is the utmost model of good parenting and positive male role modeling. This simple story of a child who has different ideas on how they want to look, dress, act, and be called than their controlling and myopic mother is hard to handle until Poem's incredible father steps in. It's a reversal of your typical expectations of parenting, with a mother who clearly has taken advantage of those expectations only to enact cruelty upon her child. But the acceptance and curiosity that Poem's father invokes dissolves every hard feeling instantly and made me long to be that kind of parent in a way that only the best films about parenting can. 
Mama Has A Mustache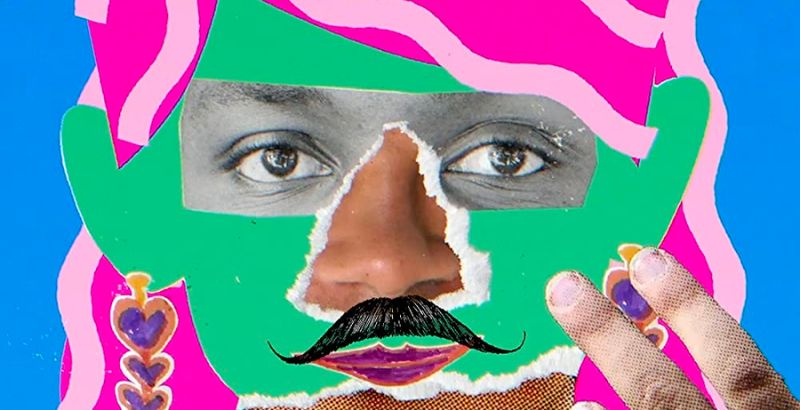 Mama Has A Mustache by Sally Rubin was my favorite of Outfest Fusion's animated shorts. It uses drawings and other collage elements to portray an interview with several children whose parents are queer, trans, and non-binary. The animation style helps perfectly demonstrate, if not elevate the innocence, sweetness, openness, and matter-of-factness of small children's perceptions of the world. The answers the questions divine from them also prove just how intelligent, emotionally and intellectually, children can be and how easily that can translate into a complete and appropriate understanding of the spectrums of gender, sex, and sexuality despite their young ages.
Thriving: A Dissociated Reverie
Directed by Nicole Bazuin about Kitoko Mai, the film's principal actor, Thriving: A Siddociated Reverie is an incredibly creative depiction of Mai's experience living with Dissociative Identity Disorder (DID). The short film at once explains how Mai's experience with DID works medically speaking, and demonstrates comedically how accepting the multiple aspects of their existence, including sex work, is essential to coping with DID. The way each identity is portrayed by vastly different actors through cutely edited vignettes is as informative as it is entertaining and made for one of the best edited pieces in the festival.
---
Outfest Fusion was host to so many more excellent shorts. You can follow all of our festival coverage here.