Reading Time:
4
minutes
Outfest Fusion 2023 has been a showcase for many feature-length and short documentaries from around the world. Some have been personal stories, some political, and others artistic. But all of them are adding to the essential canon of queer storytelling in their own unique ways. These three Outfest Fusion documentaries stood out for how they question traditional thought and public expectations around their subjects in their own powerful and thought-provoking ways.
Finding Her Beat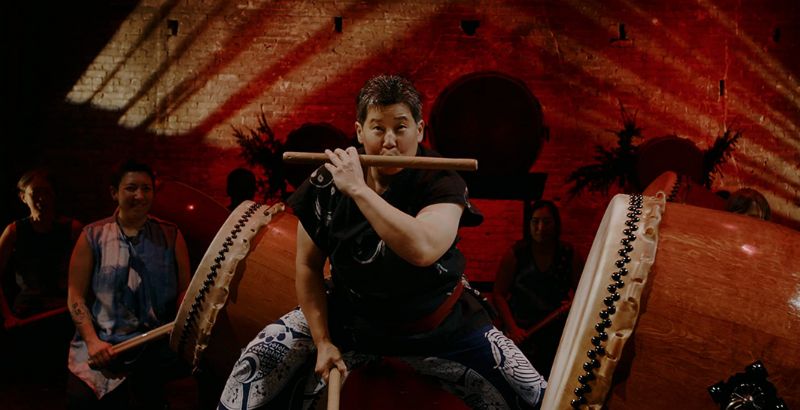 Directed by Dawn Mikkelson and Keri Pickett, Finding Her Beat is the story of one of the first and biggest female taiko troupes in the world. The documentary follows the individuals who have worked all of their lives to be a part of this historic moment over the months leading up to their one-night-only performance. Only that one night is in late February 2020, and as COVID-19 has already shut down many of the stages in Japan, where many of the troupe members are from, the whole company has to wonder whether the show will even happen or not, as they push themselves to their personal limits to get the show ready anyway.
Finding Her Beat is an awesome example of queering a typically male, heteronormative space and the impact that can have on not only its artists but on the art itself. The documentary doesn't harp specifically on queerness as much as feminism, but it is, regardless, the story of a thousand-year-old practice being transformed by the mere audacity to let somebody else take control of it. The ways the drummers examine their personal emotions and well-being have a clear impact on the output of their art. The film as a whole is a reminder that true equity and liberation are only possible when we allow everyone access to every space.
Kenyatta: Do Not Wait Your Turn
Kenyatta: Do Not Wait Your Turn is a documentary by Timothy Harris, executive produced by Al Roker, as well as Hunter John and Derek Helwig of Xpedition. The film follows Pennslyvania State Representative from North Philadelphia Malcolm Kenyatta's run for U.S. Senate in 2022. It's really tough watching a political documentary about a losing candidate. In part, because you already know the outcome was negative for its subject, but even more so, because the documentary has to do what the candidate couldn't do in their actual campaign and convince the viewer to be moved by, inspired by, or at the least, educated by that candidate.
Much like Kenyatta's campaign, the film is forced to straddle two difficult realities. The media will be instantly biased against him on account of his being Black, gay, and not as "electable" as his two opponents. And, if he doesn't emphasize the fact that he's Black, gay, and not from the cookie-cutter "electable" cloth, he wouldn't be running as the genuinely different and exciting candidate that he is. While the documentary doesn't dive enough into differentiating Kenyatta's actual policy positions from his opponents on enough issues to help voters or donors determine if they supported the right candidate for them in the end, the documentary does an exceptional job of forcing the viewer to question their own biases about "electability."
A lot goes into why people pick their primary candidates to back. As the film points out, the media and the public got behind Kenyatta's opponent and eventual winner simply because he's tall, he looks like he could be from any part of Pennslyvania, and he speaks like somebody who doesn't belong in the Senate. It helps that his politics are somewhat left-leaning on a plurality of issues. Kenyatta: Do Not Wait Your Turn made me question everything I assumed and believed during the primary race. Who defines electability? The candidates and their politics, or the media machines that monopolize information dispersal and opinion?
Soy Niño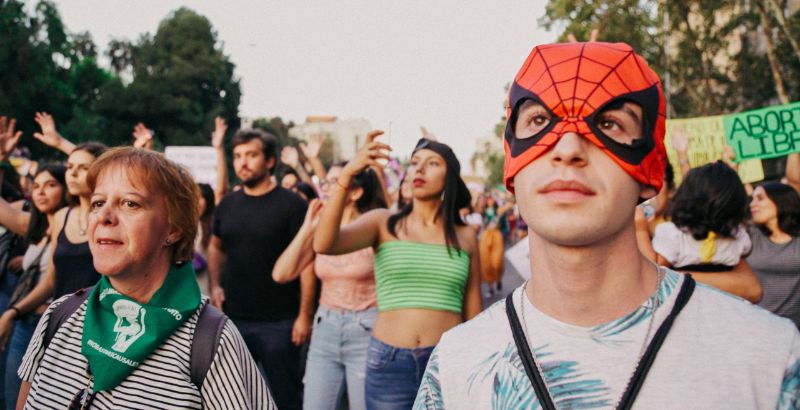 Lorena Zilleruelo films her cousin throughout his adolescence as a trans teenager in Chile. She only visits about once a year, since she lives in France, so the documentary is shot almost exclusively at large intervals that help accentuate just how much a teenager changes in just six years or so.
What is absolutely grand about Soy Niño is that for not a single second in the film does a single person question Bastian's feelings or his transition, and neither do they lament on the ways it will be difficult physically or culturally. His being trans is just a matter of fact to every friend and every family member of every generation who is part of the film. Whether that's true of Bastian's real experience as a teen doesn't matter. To imagine through documentary a world where school, doctors, family, friends, and every other aspect of life just fully and completely embraces trans-ness is immaculate.
The documentary itself is somewhat mundane, intentionally, narrated by Lorena as if she was an outside observer and not a close family member. The parts of Bastian's life that the film focuses on are in fact often about his transition, showing physical changes from hormone therapies over time, his father's newfound activism for trans rights, and his struggle to afford surgeries. But couched within an eternally supportive context, these portraits of Bastian's life are always in a positive light and a positive momentum, rather than the often dismal way these parts of trans life are demonstrated on-screen. Soy Niño is a very matter-of-fact sort of depiction of a single experience that illuminates just how simple and reflective of the average teenage experience transitioning can be when coupled with the kind of support every teen needs and deserves.
---
All three films screened as part of Outfest Fusion 2023's various in-person and online events highlighting documentaries, shorts, and narrative features from around the world created by queer and trans BIPOC filmmakers. Follow our full festival coverage here.