Queering sports and dance means disrupting a system that wasn't made with you in mind and might not even want you there. It means bringing your perspective to a team or a craft that might otherwise be missing without it. It means simply being yourself in that space, even if your queerness has nothing to be with your being there or is only an afterthought. Queering sports can be a profoundly personal journey because it's about proving yourself) or to yourself) or because it's just coming from a place of passion. It can be completely mundane, totally impersonal, and a matter of fact.
Outfest LA Film Festival 2022 is rife with films from narrative features to short films to documentaries that exemplify every facet of what it means to be queering sports. The following seven that I had the opportunity to watch as part of the festival tell so many different kinds of stories, each as moving as the last in their own unique ways.
First Down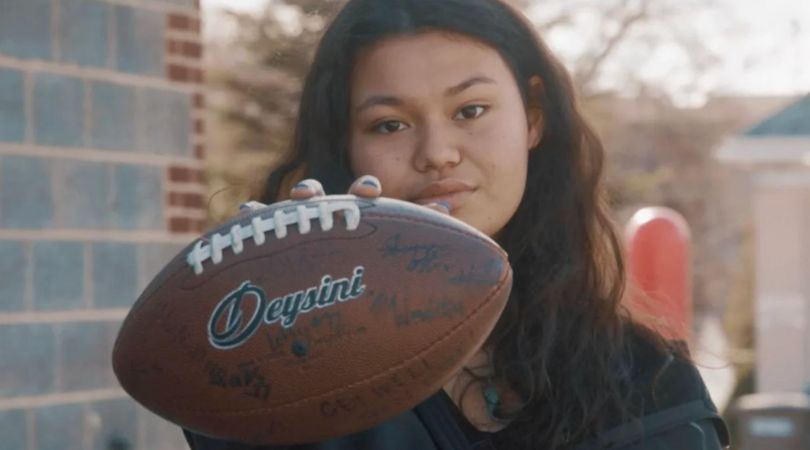 First Down is a short documentary by Carrie Stett about the first youth all-girls tackle football league in the U.S. and one of its inspiring underdog teams. Over its brief runtime, we get to meet a number of players on the team, each of whom have very different paths they took to becoming members—different backgrounds, different motivations—but have all come together behind a sport they love. For each of them, tackle football has offered an outlet for them no other sport and no other league offers. And as a whole, they are able to thrive under the intimate comradery of teamwork and a quest for the league championship.
They're bonded together as a team foremost by their Head Coach and League Co-Founder Crys Sacco. Crys wasn't new to the league or the team, but this is the first season he is their out trans coach who shares his new name and preference for he/him pronouns at their first practice of the new season. And with the film audience, Crys shares his struggles with how he thinks he'll be received, being a transmasc coach in an all-girls league. Ultimately though, Sacco is queering sports, as he decides it's nobody's business but his own, as symbolized by his decision to keep his beard during the new season in an outward display of non-traditional femininity.
We live in a time when trans athletes, especially kids, are under attack from their governments, from the public, and from their sports leagues for reasons that can only be described as transphobic, sexist, and monstrous. But there are still positive stories to tell too in the sporting world, and bright futures to behold. First Down serves as a hopeful and inspirational story for trans, queer, and women athletes alike. Whether its the team's quarterback who finds enormous inspiration and kinship in Coach Sacco or a member of the offensive line whose body type was considered inelligable for other sports but found a loving place in football, the members of this football team are made to feel like they inherently belong here just for being themselves. In speaking with director Carrie Stett, she tells But Why Tho? "It's a sport that's considered to be just for boys, [but] it's showing them that they can do anything. That's a message they'll carry with them for the rest of their lives, no matter what they decide to pursue."
When asked what excites her about the future of women's sports, Stett continued to explain, "This year is the 50th anniversary of Title IX. It's incredible to see the progress that's being made right now. Women's soccer achieving equal pay is hopefully a game-changer and a model for other sports to follow. I'm excited by the growing number of female team owners, especially Angel City FC here in LA. When I go to the games, I see little boys and girls cheering in the stands and it's great to know that they can see it and be it. They will grow up thinking, 'Of course, women play sports!' I'm also excited to see gender barriers being broken and women participating in sports like football and wrestling. I think we're going to see huge growth with these newer sports as leagues and college scholarships get established. Women's sports have always been awesome, now they're finally getting the visibility and support to grow. I'm here for it."
High Jump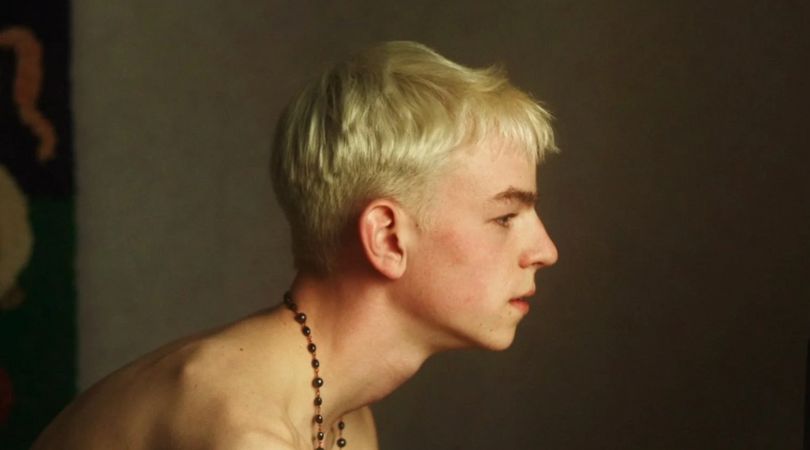 High Jump is a short film by Lennert Madou about a man whose boyfriend is off far away in a ballet company and how he uses dance himself to connect with his boyfriend from afar. It's a visceral film with rigid and bodily movements that evoke something painful underneath the sweet (and otherwise) video clips he makes.
Madou told But Why Tho? that "What inspired the film is mainly my personal life (my boyfriend is literally a ballet dancer). It's a personal story about the pain of missing someone, but also about the beauty of longing for each other. Being in a long-distance relationship means dealing with a lack of physicality, and that's why we tried to translate that in a film that IS very physical, with a lot of dance, movement, energy."
Holding Moses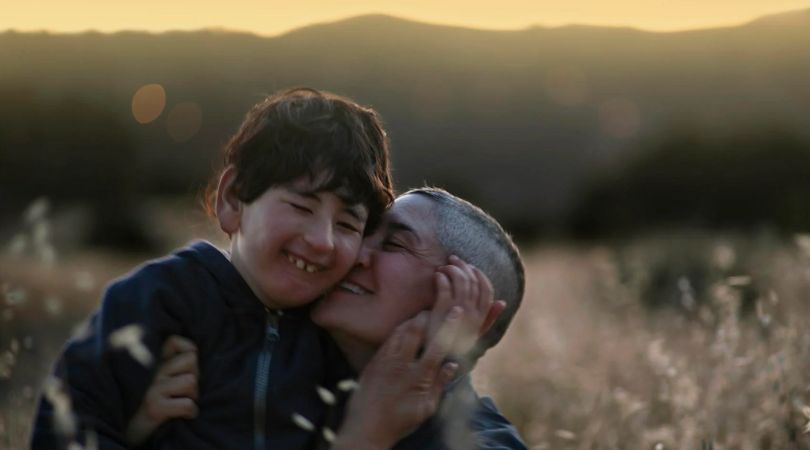 I remember when Stomp was all the rage. Randi Rader didn't think she'd cut it as a part of the cast. The steps were hard and syncopated, and her self-confidence wasn't all there either. Little did she know that years later, her time as a dancer would be her greatest gift to her profoundly disabled son Moses. In Holding Moses, a gloriously shot short documentary by Rivkah Beth Medow and Jen Rainin, Randi walks the audience through her journey beginning a family with her ex-wife, giving birth to Moses, and learning how to love him and be loved by him in the unique way he needs. The narrative style, done almost entirely in voice-over until the end, reflects her journey from the outside of her own family to her fully embracing it.
Randi's dancing journey leads her to stretch farther, to push beyond what she perceives as her limits to reach something even greater—unending love for Moses. It's not that dancing itself forges their bond. Moses is a sweet kid whose love is shown through deep hugs, eye contact, and a strong memory for you. Dancing is just the key that unlocked Randi's ability to reach that love and with it, to make her family complete.
Jeannette
In the wake of the Pulse Nightclub massacre in 2016, there were also survivors. One survivor, Jeannette Feliciano, is the subject of Maris Curran's feature-length documentary Jeannette. Jeannette is a lesbian single mother and professional bodybuilder who survived the shooting and in her healing during the aftermath, opened her life up to film between 2017-18.
The film isn't about Jeannette's queerness itself. It's about her life after the shooting, her healing, her journey to returning to competitive bodybuilding, her family, her time in Puerto Rico after Hurricane Maria, and all of the other endless little details that make up somebody's life. But the film also has to be about Jeannette's queerness. Because if not for it, she would not have been at Pulse, she would not be on this journey, and she would not be in this film.
That the film can thrive without having to focus on a singular part of Jeannette's multi-faceted life is a symbol of the progress we have made in representing queer identities on-screen. Arguments with her mother about how she and her sister are gay and feel unsupported in it are there. But we also barely see Jeannette's girlfriend. In fact, we spend more time watching her have a positive relationship with her son's father. It's a film that doesn't limit itself to the prism of queerness, showing all of the aspects its subject's struggles and recovery.
Her relationship with bodybuilding wavers throughout the film, but it's evident that it's a primary conduit for her healing, both as a participant in it and as a trainer. Jeannette tells But Why Tho? "Bodybuilding and training are my form of physical therapy — it provides the space for me to work through things, big or small. The gym is my outlet. It allows me the opportunity for release—to release anger, frustration, and sadness.
It's a form of healthy release; it allows me to fully express myself. I also help show others that the gym can be that for them too. When I train people, it's to motivate them to heal on their journeys as well. I show them that the gym is a space where they can let go, let go of the stresses. The world isn't going to stop throwing things at us, but we can work through it at the gym and better prepare ourselves for what's next." She also shares that, in the years since filming, she is the Global Bodybuilding Organization World Beach Body Natural Champion and is going to defend the title on her birthday this year in November.
Jeannette didn't set out with the intention specifically of queering sports necessarily, but in showing how she and other survivors of the Pulse shooting have turned to their beloved sport for comfort, companionship, and healing in the years since, the film is certainly queering sports.
A League of Their Own
Created by Abbi Jacobson and Will Graham, A Leauge of Their Own is a Prime Original series based on the 1992 movie of the same name. Its first two episodes were shown at Outfest LA 2022, and you can watch the whole show for yourself starting August 12th. The show takes place in the early 1940s during the height of WWII and features an all-women baseball team as it struggles to be taken seriously in a male-dominated world. Its wickedly talented ensemble cast includes Jacobson, D'Arcy Carden, Roberta Colindrez, Chanté Adams, Melanie Field, Rosie O'Donnell, and Nick Offerman among many more.
Outfest Director Of Festival Programming Mike Dougherty put it best when he told But Why Tho? about how the show "pays tribute to [the original] film but also expands it and broadens it in terms of, most overtly, its queerness. Obviously, within a female baseball league, you're going to have queer women playing that sport."
Even Maybelle Blair, one of the foremost inspirations for the original film added to the show's celebration of historic queerness when she came out publicly for the first time at 95 years old at the show's premiere. And indeed, the show is gloriously and overtly queer and rife with good sportsmanship. Be certain to watch how this show's historical queering of sports helps make visible a past that was always there while advancing a present for visibility among queer athletes all the while.
One Lift At A Time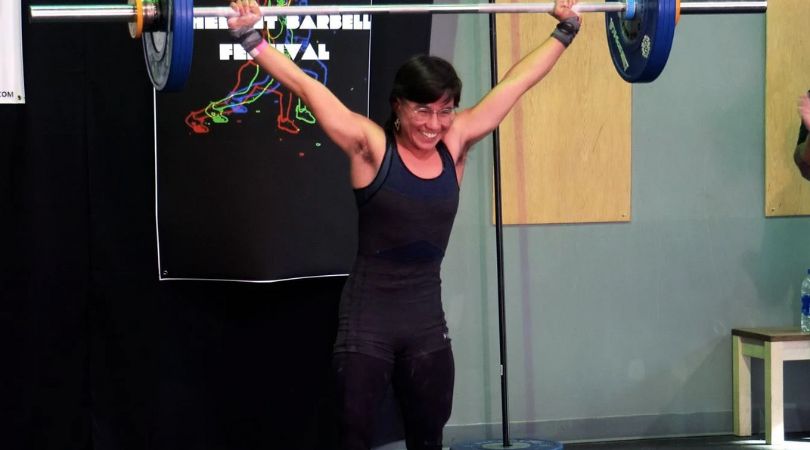 Ever Reiko is deadset on being the first transgender medalist in zer category in One Lift At A Time, a short documentary by Flo Singer and Ben Dame. It's a film with a somewhat home-crafted feel to its editing and audio that helps put you all the more easily into this young athlete's shoes. Ze doen't have a coach; it costs too much and coaching a trans athlete is unfamiliar territory for most coaches in this already less popular sport. It's also a fairly solitary sport, given again it's small participation pool by comparison to other sports and its non-collaborative nature.
But in part, that's why Ever is queering competitive weightlifting sports—ze believes its a sport many other trans athletes would enjoy given the opportunity and hopes zir visibility might help make that possible. For me, it's Ever's unabashed self-confidence that makes the film so powerful.
Ze knows ze's good at weightlifting and has a very strong shot at qualifying for zir category and winning. There's no doubt in zir mind about it. Particularly there is a moment where Ever expounds on why there is no reason ze can't be better than cis athletes in this typically hyper-genderized sport. It's powerful and more than certainly has me rooting for Ever's success as well as the success of all athletes in typically genderized and less popular sports.
Stay On Board: The Leo Baker Story
Stay On Board: The Leo Baker Story is one of my absolute highlights of Outfest LA 2022. Leo Baker was once one of the world's greatest competitive skateboarders. Only, he had been known professionally as Lacey Baker since he was a kid and is on track to compete in the first ever Olympic skateboarding competition for the women's skateboarding team. Leo had been going by his name and was out as trans to his friends for years, but publicly, he lived a completely bifurcated life, with the pressure of a supremely genderized industry to stay in the gender lane he was renowned for. Over several years we watch Leo struggle with this dual life and how he can live it authentically.
The documentary arrives on Netflix in August, where I'll heap more specific praise on the film itself. But as a story about queering sports, this is one of the best. All of the ways Leo is striving to break down the sport's binary and be a model for other queer and trans skaters obviously is massively important to skateboarding itself. But it's also monumental for sports and communities as a whole.
A major focus of the film is the dissonance between skateboarding's punk roots and its capitalistic-corporatized modernity, with the Olympics as the most glaring representation. Leo's journey really reflects this struggle to reconcile what he loves with how he wants to love it. Queering this sport, both by simply being part of it and with all the ways he actively works to that end, feels like a natural, obvious, cathartic, and necessary step in the evolution of skateboarding. Not just for queer skaters but for the sport as a whole. Leo is so charismatic and so skilled, and the joy of watching him grow into his own authenticity in the film is matched only by his clear joy for sharing that with the people he loves and the queer community as a whole.
---
Outfest LA Film Festival 2022 is taking place from July 14-24, with many of its films available for a limited time virtually. Follow all of our Outfest LA coverage.