Reading Time:
6
minutes
SXSW 2023 is the closest it's been to its old pre-pandemic style. And to celebrate the 30th SXSW there was no shortage of documentaries. Documentaries at SXSW 2023 showcase a vast array of histories and experiences, from highlighting the important fight for affordable medicine to chronicling a queer Black pioneer, and one-half of the largest land donation for conservation, to films that show how music can move people. Documentaries at SXSW 2023 come from different countries, genres, and studios; these are our documentaries at SXSW 2023 to watch—or really, our most anticipated.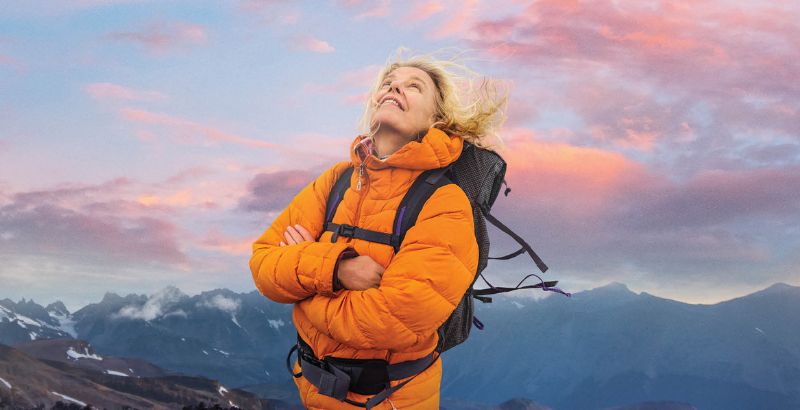 Director: Elizabeth Chai Vasarhelyi, Jimmy Chin
"From Oscar-winning filmmakers Chai Vasarhelyi and Jimmy Chin, "Wild Life" follows conservationist Kris Tompkins on an epic, decades-spanning love story as wild as the landscapes she dedicated her life to protecting. After falling in love in mid-life, Kris and the outdoorsman and entrepreneur Doug Tompkins left behind the world of the massively successful outdoor brands they'd helped pioneer like Patagonia, The North Face, and Esprit, and turned their attention to a visionary effort to create National Parks throughout Chile and Argentina. "Wild Life" chronicles the highs and lows of their journey to effect the largest private land donation in history."
Citizen Sleuth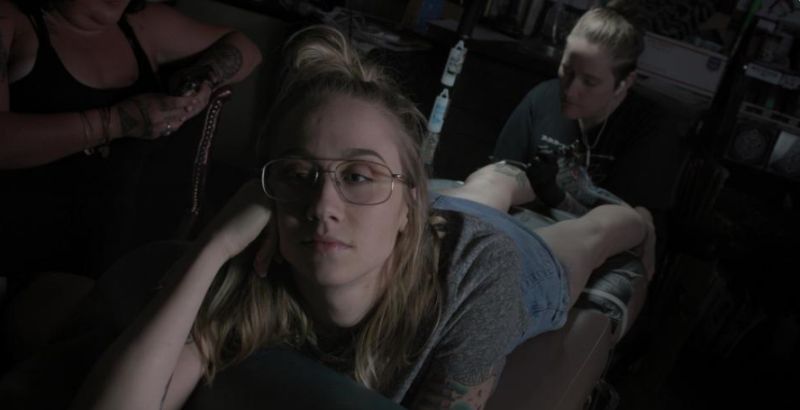 Director: Chris Kasick
"Citizen Sleuth examines the ethics of the true crime genre and how the power of narrative can affect truth and communities. The film follows Emily Nestor and her Mile Marker 181 podcast, as she conducts an amateur murder investigation into the death of Jaleayah Davis. Emily teases a cover-up by the Sheriff's Department and pursues her top suspects. With a growing audience of millions, Emily's podcast becomes a hit. But as she gets deeper into her investigation, Emily's confronted with a new truth she struggles to tell her listeners. Told in real time over years, "Citizen Sleuth" chronicles the rise, fall, and redemption of a podcaster in the new media landscape."
Little Richard: I am Everything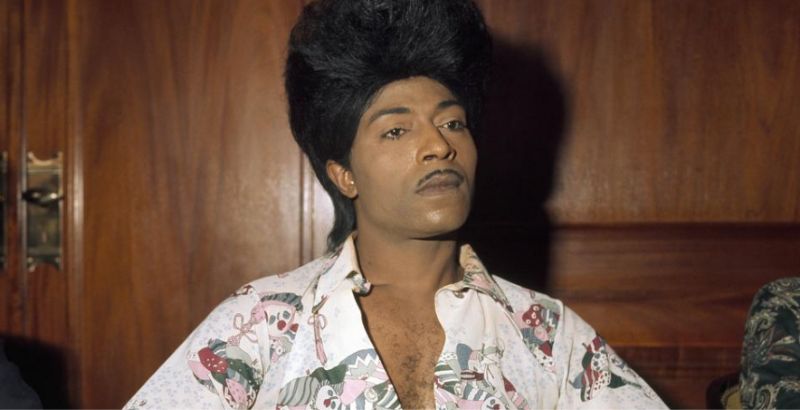 Director: Lisa Cortés
"Little Richard: I Am Everything tells the story of the Black queer origins of rock n' roll. It explodes the whitewashed canon of American pop music to reveal the innovator – the originator – Richard Penniman. Through a wealth of archive and performance that brings us into Richard's complicated inner world, the film unspools the icon's life story with all its switchbacks and contradictions. In interviews with family, musicians, and cutting edge Black and queer scholars, the film reveals how Richard created an art form for ultimate self-expression. Throughout his life, Richard careened like a shiny cracked pinball between God, sex, and rock n' roll – he was unabashedly everything."
Pay Or Die
Director: Rachael Dyer, Scott Alexander Ruderman
"Today, nearly 2 million Americans are being held for ransom. Without insulin, they'll be dead in days. Pay or Die follows 3 families on the receiving end of these ransom notes, revealing the harrowing reality of life with chronic illness in the richest country in the world. From a mother-and-daughter struggling to rebuild their lives after losing their home when they had to spend their rent money on insulin, to a young adult diagnosed with type 1 diabetes during the COVID-19 pandemic, to a Minnesota family thrust into the national spotlight when their 26-year-old son dies from rationing his insulin, Pay or Die lays bare the human cost of America's insulin affordability crisis."
Max Roach: The Drum Also Waltzes
Director: Samuel Pollard, Ben Shapiro
"Max Roach: The Drum Also Waltzes is the story of a musician whose far-reaching ambitions were inspired and challenged by the inequities of the society around him. His stunningly diverse seven-decade career marked him as one of the great musical artists of the 20th century and a pioneering cultural activist at times when the nation was steeped in racism. The film follows Roach across a rich and complicated life, years of now-legendary achievement, deep personal struggle, and the price he paid for his outspoken views. His was an epic musical journey — from the revolutionary Jazz of the 1940s to the Civil Rights years, through experiments in hip hop, multi-media works, and beyond."
Director: Alejandra Vasquez, Sam Osborn
"In the competitive world of high school mariachi, the musicians from the South Texas borderlands reign supreme. Under the guidance of Coach Abel Acuña, the teenage captains of Edinburg North High School's acclaimed team must turn a shoestring budget and diverse crew of inexperienced musicians into state champions."
Satan Wants you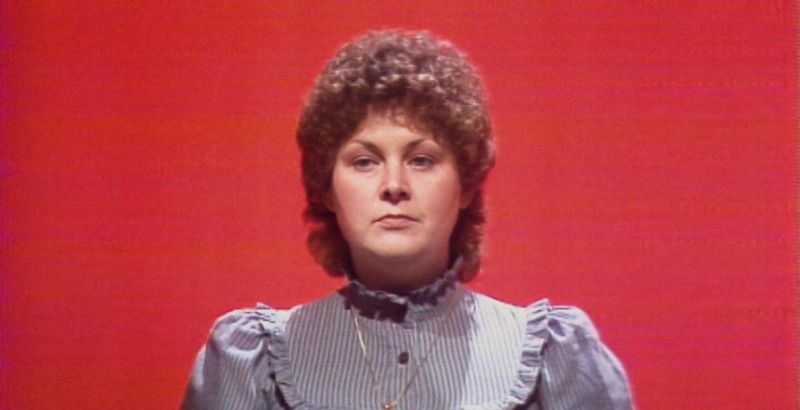 Director: Sean Horlor, Steve J. Adams
"Satan Wants You tells the untold story of how the Satanic Panic of the 1980s was ignited by Michelle Remembers, a lurid memoir by psychiatrist Larry Pazder and his patient Michelle Smith. Supported by the Catholic Church, the bestselling book relied on recovered-memory therapy to uncover Michelle's childhood abduction by baby-stealing Satanists. Amplified by law enforcement and America's Daytime TV boom, satanic rumors spread through panic-stricken communities across the world, leaving a wave of destruction and wrongful convictions in their wake. This film digs deep into the roots of moral panics and cult conspiracies, showing how these events still affect and distort our reality today."
Food and Country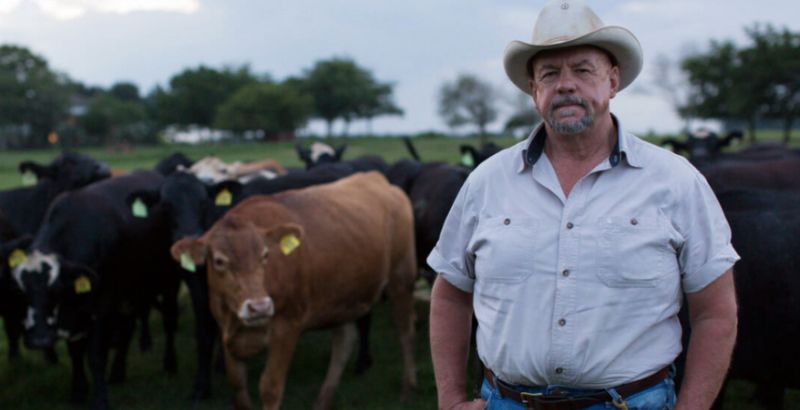 Director: Laura Gabbert
"Ruth Reichl — trailblazing NY Times food critic, groundbreaking Gourmet Magazine editor, best-selling memoirist, and for decades one of the most influential figures shaping American food culture — grows concerned about the fate of small farmers, ranchers, and chefs as they wrestle with both immediate and systemic challenges as the pandemic takes hold. Reichl reaches across political and social divides to discover innovators who are risking it all to survive on the front lines. As one person leads her to the next, she follows the unfolding stories of ranchers in Kansas and Georgia, farmers in Nebraska, Ohio, and the Bronx, a New England fisherman, and maverick chefs on both coasts. As she witnesses them navigate intractable circumstances, Reichl shares pieces of her own life, and in doing so, begins to take stock of the path she has traveled and the ideals she left behind. Through her eyes, we get to know the humanity and struggle behind the food we eat. As Reichl says: "How we grow and make our food shows us our values – as a nation and as human beings."
Confessions of a Good Samaritan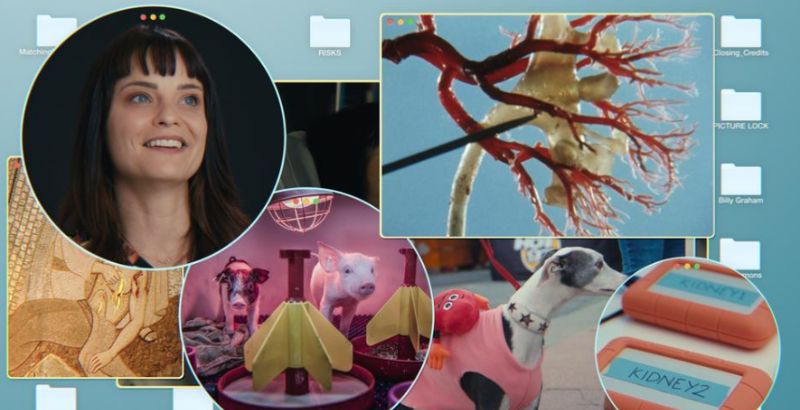 Director: Penny Lane
"Director Penny Lane's decision to become a "Good Samaritan" by giving one of her kidneys to a stranger turns into a funny and moving personal quest to understand the nature of altruism. Confessions of a Good Samaritan is a provocative inquiry into the science, history, and ethics of organ transplantation, asking an ancient question in a whole new way: Who is your neighbor, and what do you owe them?"
Black Barbie: A Documentary
Director:
"Love her or hate her, almost everyone has a Barbie story. Even if they don't have a story, there's a story as to why they don't have a story. In this film, we tell the story behind the first Black Barbie, because yes, she has a story too. It started with the filmmaker's 83-year old aunt, Beulah Mae Mitchell and a seemingly simple question, 'Why not make a Barbie that looks like me?'"
---
Did one of your most anticipated documentaries of SXSW 2023 make our most anticipated list for this festival? Let us know on social media.
Synopses for Movies at SXSW 2023 to Watch were taken directly from the SXSW schedule.