Like every anime season these days, it's easy to get overwhelmed by the number of choices viewers have to pick from. With practically every genre available from both returning and new series, decision paralysis is easy to have. Luckily for you, the But Why Tho anime section is here to help with some early thoughts on several of this season's shows. So, without further adieu, here is our Spring 2023 Anime Review Round-up.
---
BIRDIE WING – Golf Girl's Story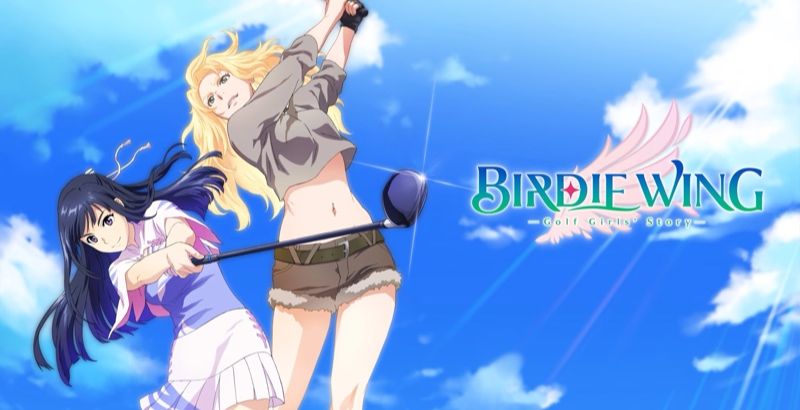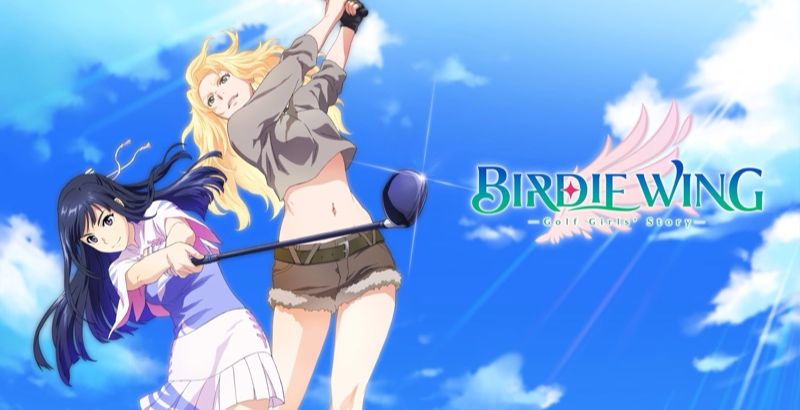 Animation Studio: BN Pictures
Synopsis: Eve is an underground golfer hustling her way through life, trying to keep her friends fed with her incredible golf skills. Aoi was born with a golf club in her cradle and is aiming to become the youngest Japanese pro female golfer ever. When the two unexpectedly collide a rivalry/friendship is born that will drive both golfers to new heights as they seek to prove they are the best golfer.
What Works: This series brings a wonderful blend of humor, determination, and heart to its narrative. Eve's gung-ho attitude combines with Aoi's easily flustered nature to provide wonderful comedic interactions between its two leads when they take to the links together. Add in some outlandish situations and soap opera-level family drama and you have a quirky comedy story that brings a consistent level of fun to its narrative.
What Doesn't: The only real stumbling block I can see some having with Birdie Wing is the obvious plot armor both Even and Aoi wear when challenging anyone who isn't the other. Sports anime often feed off the drama of whether the stars will overcome the challenges set before them. Despite the series sometimes attempting to inject this tension during tournaments, it never really manages to make you believe anyone is as good as our stars.
Odds of Success: High
Hell's Paradise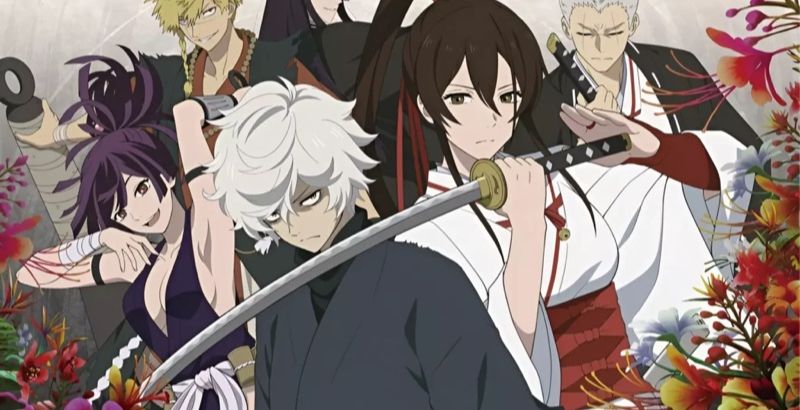 Animation Studio: MAPPA
Synopsis: A squad of prisoners and their guards are sent to investigate a mysterious island. They get stranded there and must rely on each other to survive the island's mysterious and monstrous residents.
What Works: For fans of series such as Chainsaw Man and Jujutsu Kaisen, Hell's Paradise is the obvious next step. The series has a terrific catalog of characters, from protagonist Wife Guy Gabimaru to fan-favorite supporting character Yuzuriha. That plus visceral action sequences that don't hold back on the gore and violence, and the setting which allows for surrealist imagery and death (and life)-defying actions to take place, the series is a thrilling, electric ride.
What Doesn't: The anime is sometimes running into pacing issues, with episodes that either could've been split in two or ones where they're padded to save bigger moments for following installments.
Odds of Success: Extremely High
You can check out our weekly coverage of Hell's Paradise here.
Dead Mount Death Play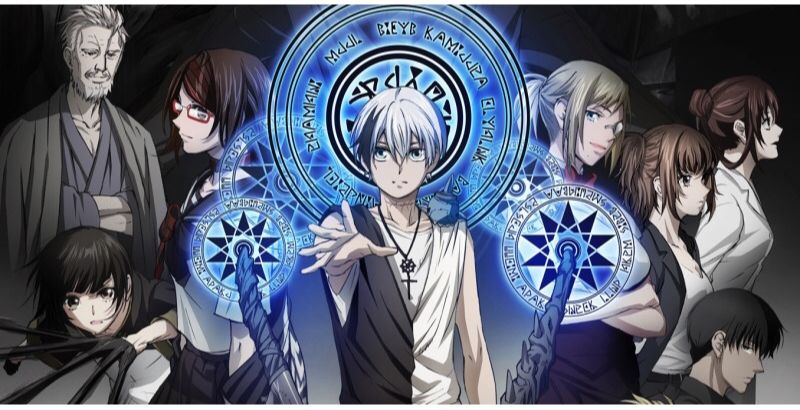 Animation Studio: Geek Toys
Synopsis: The dreaded Corpse God has been cornered by the legendary hero, and it seems his final doom is near at hand. But before the hero can land the killing blow, the Corpse God casts one final spell, transporting himself into our world, inhabiting the recently deceased body of a boy named Polka. Now he must learn how to navigate the waters of a whole new world, one that seems bereft of magic. But even if magic doesn't exist, that doesn't mean there aren't plenty of challenges ahead for this refugee from another world.
What Works: This entry in our Spring 2023 Anime Review Round-up is built on two particular pillars: the depth of character the series reveals about its lead as we see him adapt to his new home, and the many shades of bizarre that the supporting cast surrounds him with to create a rich and unique world for the series' story to unfold in. Combine these with some excellently implemented magic effects that pop every time the main character is threatened and you have a strong recipe for an engaging anime.
What Doesn't: With eight episodes already out, I couldn't tell you what exactly this series is driving towards. While there are several threats that have been introduced to the story, I'm not sure I can tell you what the real endgame is. If you want a strong central narrative that is compelling each episode forward, this may not be for you.
Odds of Success: Moderate
You can check out our weekly coverage of Dead Mount Death Play here.
Alice Gear Aegis Expansion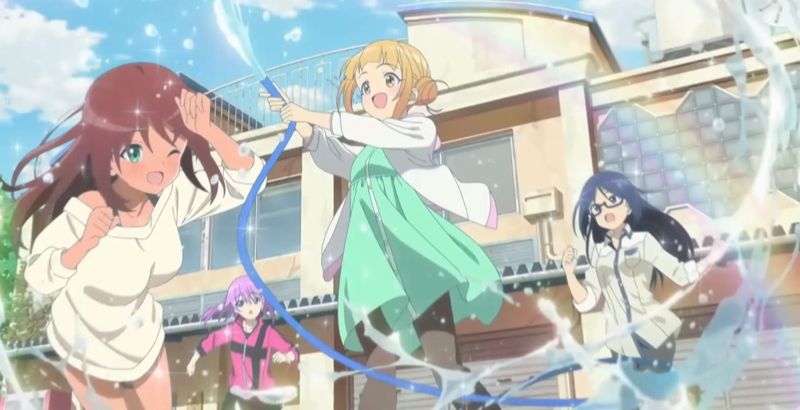 Animation Studio: Nomad
Synopsis: Humanity has fled Earth due to the attacks of aliens known as Vice. To combat the Vice, specially trained girls known as actresses wield special weapons called Gears to protect humanity as their ships rocket across the cosmos in search of their new home. One such team of actresses, working for the Narikozaka Manufacturing Company strives to do their part as actresses to protect humanity. At least they would if their company hadn't been shut down. Now, on the outs, this group of quirky girls tries to improve their image so they might be allowed to once more do what they have trained to do.
What Works: This off-beat and fun anime delivers lots of silly humor and charming oddball personalities. With each episode split into two short stories, no situation is ever allowed to linger long enough for the humor of the moment to wear out its welcome.
What Doesn't: With a core cast of four would-be actresses, each character's chosen schtick gets predictable quite fast. If repetitive humor is not going to hold your attention, neither will this show.
Odds of Success: Moderate.
Mashle: Magic and Muscles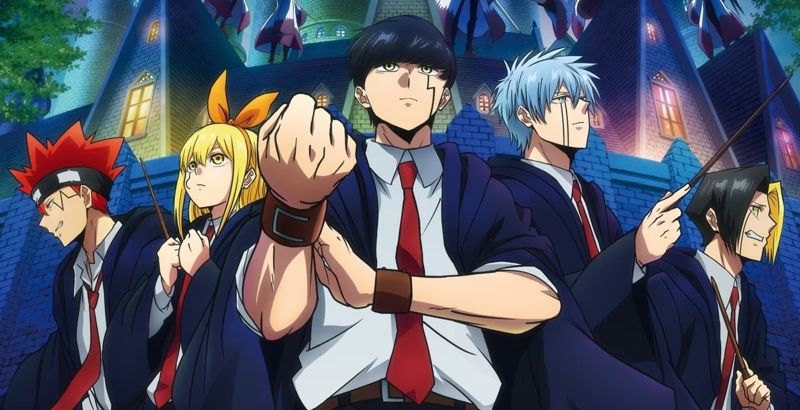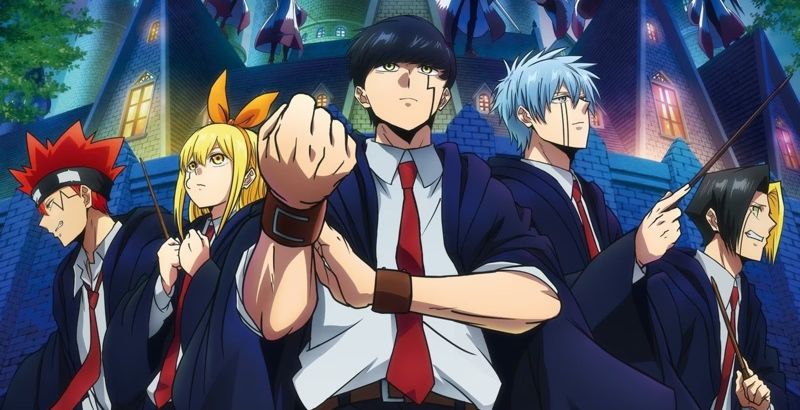 Animation Studio: A-1 Pictures
Synopsis: In a world where magic is so common that it is used to do virtually everything, Mash Burnedead is one of the few born without the ability to wild the ever-present force. When the authorities discover his existence, he must prove his worth by enrolling in a magic school and graduating as a Divine Scholar. The challenge is great, but if it means Mash and his father can go back to living in peace, and he won't let anything stop him.
What Works: The world Mash lives in is so obsessed with how powerful someone is magically that it values virtually nothing else. Mash's kind heart and good nature instantly make him shine as he confronts these societal shortcomings the only way he knows how: with his fists. You always want to root for Mash as he confronts each obstacle the world throws at him.
What Doesn't: Mash isn't the brightest bulb ever? Due to his intellectual shortcomings, using his great physical power isn't just his first move, it's his only move. He is the living personification of the saying, "When your only tool is a hammer, every problem looks like a nail." This one-note approach to life is exacerbated by the fact that whatever Mash's first idea is, no matter how implausible or unlikely to succeed it may seem, it always works. There is never a doubt about the outcome of any confrontation. While these circumstances can still lead to comical visuals, if you want any sort of weight to a narrative, or want to be able to entertain the possibility that the hero might not win on the first try, this series may not be for you.
Odds of Success: Low
You can check out our weekly coverage of Mashle: Magic and Muscles here.
Oshi No Ko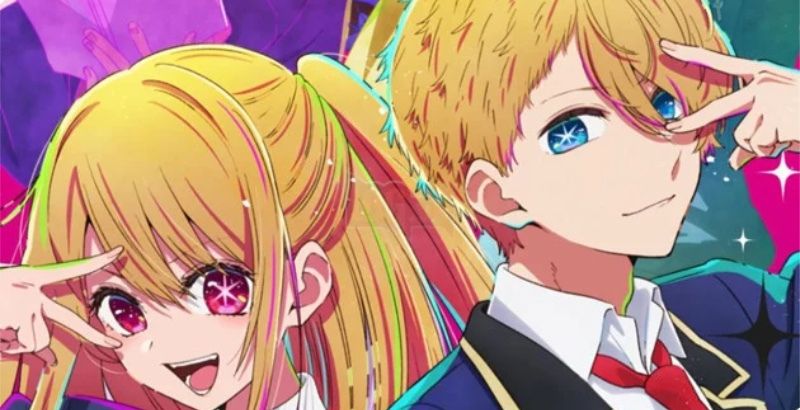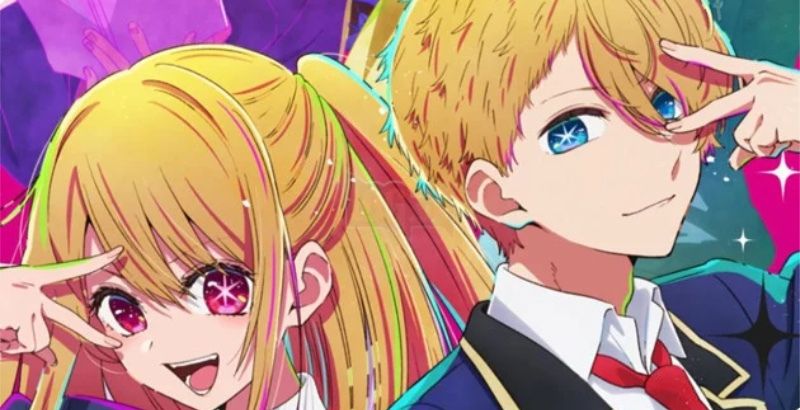 Animation Studio: Doga Kobo
Synopsis: Goro is a gynecologist and a huge fan of the young idol Ai Hoshino. When Ai shows up at his practice looking for someone to help her bring her twin babies to term, Goro happily accepts. On the night that Ai goes into labor though, Goro is killed by an obsessed stalker. Moments after he closes his eyes they reopen, but now they belong to Ai's baby boy Aquamarine. Goro has been reincarnated and he still has all of his memories and life experience. Now he must hide his advanced experience and knowledge while covertly looking after his mom's career. Until an unforeseen event changes the direction of Aqua's new life forever.
What Works: The core purpose of this entry in our Spring 2023 Anime Review Round-up at this point is to explore the dark side of celebrity life, the internet, the entertainment industry, and all the other aspects of the world that get caught up in them. The show pulls no punches in showing just how twisted and bad both the industry, as well as the fans that obsess over it can be. The show is filled with emotionally powerful moments that highlight the horrible toll public life can take, as well as the acts that can help turn lives around.
What Doesn't: While the show does a fantastic job of exploring the entertainment industry and those around it, it is often at the expense of the core narrative. While there is a central plot to the series, it often gets lost in episodes that are centered purely on an aspect of the business. While it feels like the show will be good regardless of how well the plot comes together in the end, I can't imagine it becoming great if it can't eventually bring a stronger balance to its themes and its story.
Odds of Success: High
You can check out our weekly coverage of Oshi No Ko here.
Mobile Suit Gundam: The Witch from Mercury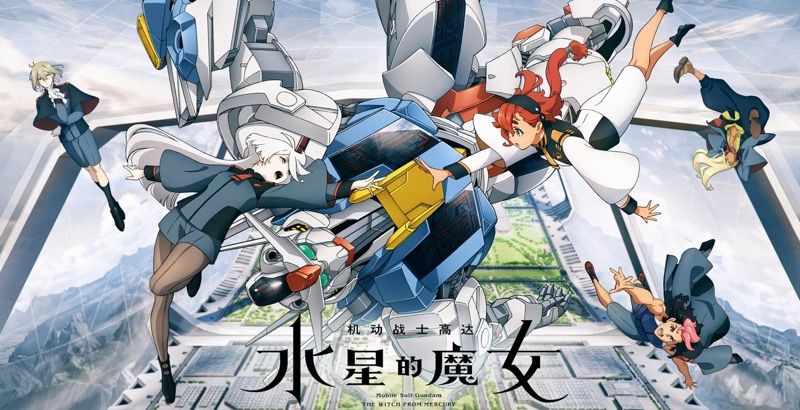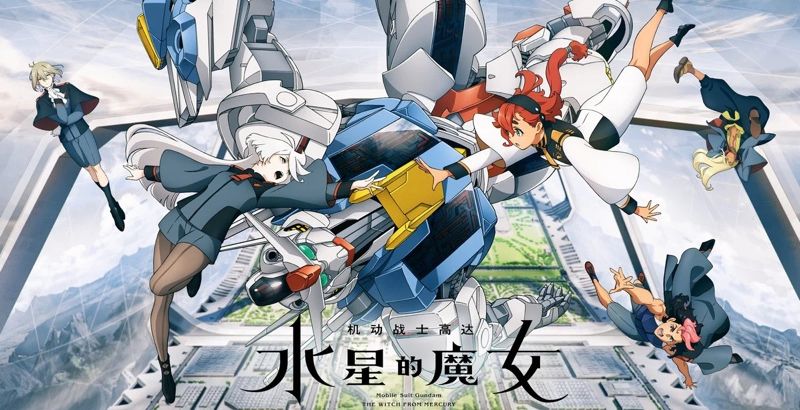 Animation Studio: Sunrise
Synopsis: Suletta Mecury is a gifted mobile suit pilot who is drawn into a web of industrial intrigue, politics, and betrayal. This simple girl is greatly out of her element whenever she is confronted by any problem that she can't face from the cockpit of her mobile suit, Ariel. But with a rapidly growing relationship with fellow student Miorine Rembran helping both of them find purpose, there may not be anything in the solar system that can stop the young pair.
What Works: The deep, multi-faceted journey the story in this entry in our Spring 2023 Anime Review Round-up follows is constantly twisting and surprising in ways I never see coming and are almost always heartbreaking. Suletta's experiences as she comes to face a world far colder than she could ever have imagined, pull the viewer in every direction possible. Where Suletta and Miorine's story will eventually end remains a mystery, but it is one that seems certainly worth expecting.
What Doesn't: Nothing.
Odds of Success: Extremely High
You can check out our weekly coverage of Mobile Suit Gundam: The Witch from Mercury here.
Dr.STONE New World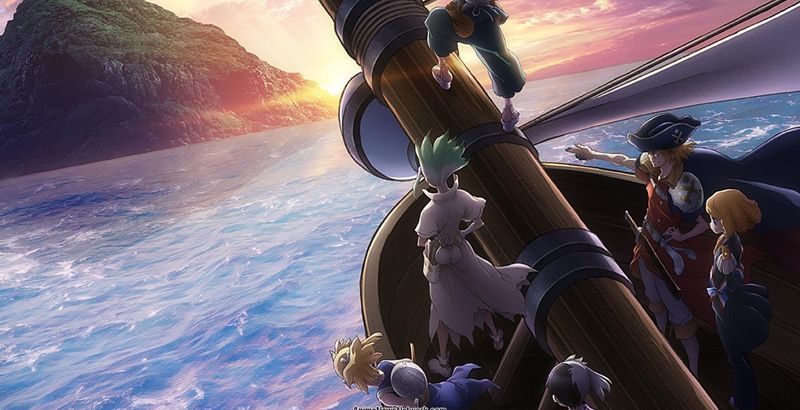 Animation Studio: TMS Entertainment
Synopsis: Awakened into a world where humanity has been petrified, scientific genius Senku and his friends must use their skills to rebuild civilization.
What Works: The third season of the science-fiction, adventure series Dr.STONE New World is its strongest yet. The strongest elements include allowing all of the main characters more time to interact in greater groups while also giving them the opportunity to venture off of their island, the first time they've done so since the start of the series. The scale is grandeur, with the stakes heightened, making for a more engaging week-to-week watch. That these are characters we've followed now for a number of years doesn't hurt.
What Doesn't: The character designs have gotten notably softer. Not so much a bad thing, but certainly distracting to longtime viewers.
Odds of Success: High
You can check out our weekly coverage of Dr.STONE New World here.
Insomniacs After School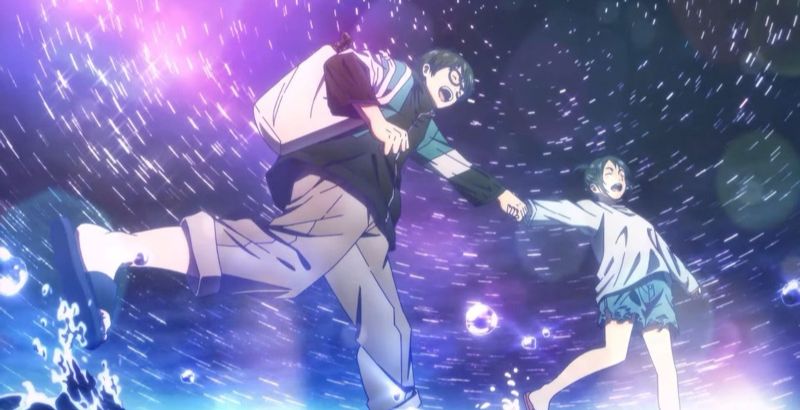 Animation Studio: Liden Films
Synopsis: Two insomniac students meet and start to spend their nights in an observatory together.
What Works: The slow-burn relationship between protagonists Nakami and Magari is wholesome, and offers plenty of insight into each of them as individuals as well as how their specific quirks inspire the other to change and grow. The background visuals and character designs are superb, with the latter striking with different styles compared to others of the same genre. The technical aspects stand out on the whole, with the score from composer Yuki Hayashi (who has worked on series such as Haikyu!! and My Hero Academia) a particular highlight, emboldening the series with greater depth with the whimsical, and melancholy notes.
What Doesn't: Despite the potential for romance and very real struggles the main characters go through, the series takes a few episodes to gain its confidence. Due to the lack of early momentum it might lose some before the story picks up.
Odds of Success: Moderate
You can check out our weekly coverage of Insomniacs After School here.
Skip and Loafer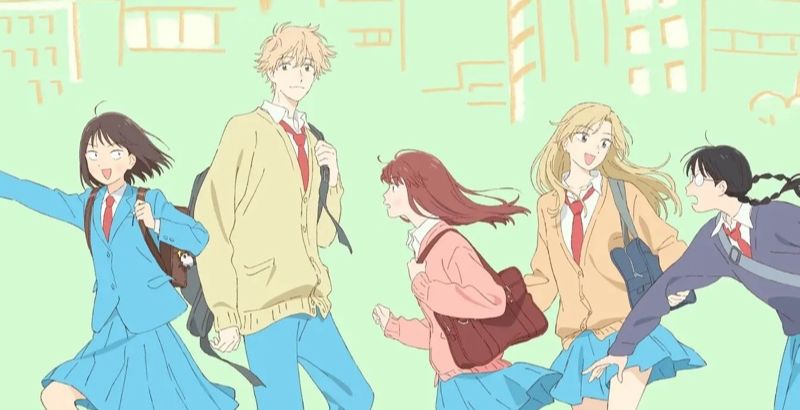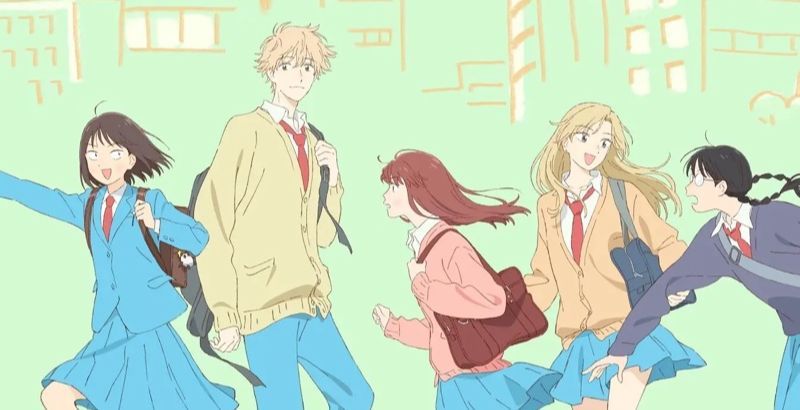 Animation Studio: P.A. Works
Synopsis: Mitsumi moves to Tokyo for school; she is a child prodigy with little understanding on social norms.
What works: Everything. From characters that act in ways befitting their age, to a storyline that prioritizes platonic relationships and sees them as just as valuable — if not more so — than romantic ones, Skip and Loafer offers introspective, heartfelt narratives with lovable protagonists at the center. The series' art direction is superb, with its warm hues and soft lines that give it a hazy, nostalgic-fueled atmosphere. From the very first moments with our lead, Mitsumi, and the delightfully winsome OP that explodes in vibrant pastels, we're hooked. It could've just rested on being cute and sweet, that it's so thoughtful on top of that makes it all the more engaging.
What doesn't: Nothing. The only thing standing in it's way are viewers who don't typically gel with the slice-of-life genre not giving it a chance because of it.
Odds of Success: Extremely High
You can check out our weekly coverage of Skip and Loafer here.
Heavenly Delusion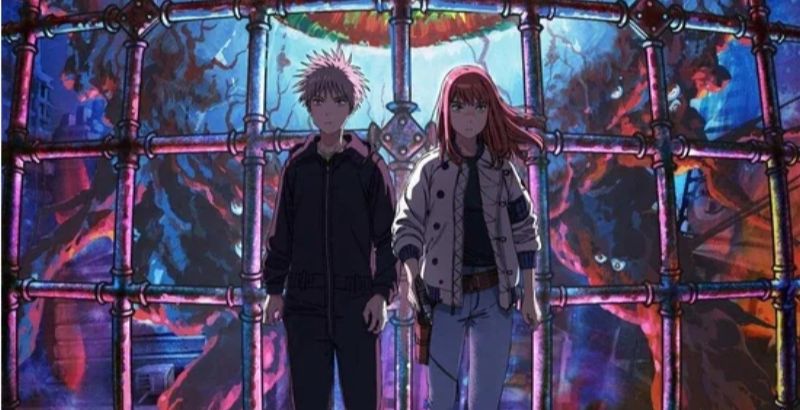 Animation Studio: Production I.G.
Synopsis: A boy grows up behind the safe walls of an apocalyptic Japan full of monsters. Tokyo flourishes as a paradise, while outside the walls of hell dangers lurk. However, a small group searches for heaven.
What works: There's plenty to love in this layered, science-fiction drama, based on the manga written and illustrated by Masakazu Ishiguro. The series is split into two halves, with contradictory natures as the "heaven" in question two of our leads are looking for is more akin to hell, with the two outside of the aforementioned walls experiencing lives of freedom and laughter in spite of the constant danger they face. Perhaps most notable — and an aspect soon spotted in the OP — is the animation and, specifically, the kinetic action that lands with visceral weight. No punch is wasted, and no bruise easily forgotten (even when they heal rapidly.) It's a world where everything — especially knowledge — comes with a cost.
What Doesn't: The story is dense, which might put off viewers looking for just escapism. The story is patient and doesn't just hand information over, making for a laborious process for those looking for easy answers and quick results.
Odds of Success: High
---
And those are our early thoughts on some of the many anime offerings currently airing this season. I hope our Spring 2023 Anime Review Round-up helps you find something new that you will enjoy!