The Demon Slayer Kimetsu no Yaiba Hashira are the nine most powerful members of the Demon Slayer Corps, each with their own unique mastery. They are the best hope for humanity in the war against Muzan Kibutsuji and the Twelve Kizuki, but how do they stack up against each other? Taking a look at their individual powers and personalities, here is a ranking of all nine of the powerful Hashira, some we've learned a lot about, and others are still to come in the series. These swordsmen and women are the backbone of the series.
9. Shinobu Kocho – The Insect Hashira
What Shinobu Kocho lacks in brute strength she makes up for in her cunning mind. She doesn't rely on force to defeat demons, but instead uses her intelligence to poison them instead. After her sister Kanae Kocho died, she went on to become one of the most powerful demon slayers in the world.
8. Muichiro Tokito – The Mist Hashira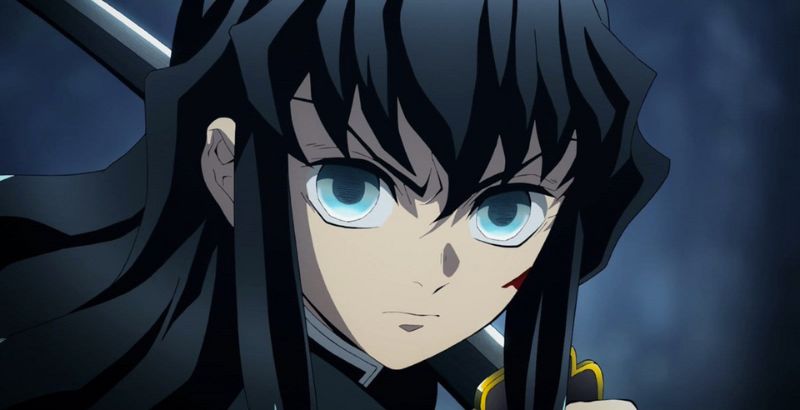 Muichiro is only this far down the list because he is still so young. It only took him two months to reach the rank of Hashira, and the Swordsmith Village Arc is starting to show his true abilities. While his mist breathing is intimidating, he does still have a lot to learn before he makes his way higher up the rankings.
7. Tengen Uzui – The Sound Hashira
Tengen comes across at first as a bit of a playboy, preferring the company of his wives over showcasing his considerable fighting abilities. He needs the help of Tanjiro Kamado and his friends in order to defeat the Upper Six demons, but that doesn't mean he isn't strong in his own right. Injuries sustained during the Entertainment District Arc forced Tengen into retirement, but that doesn't take away from his contributions.
6. Obanai Iguro – The Serpent Hashira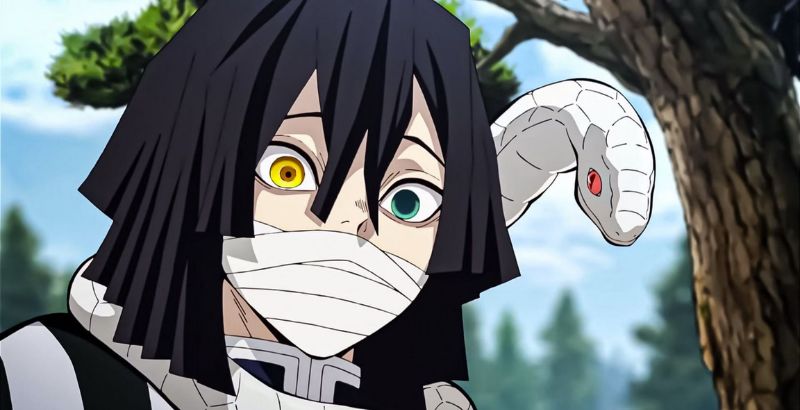 Obanai is a bit of an enigma, with little known about him other than his harsh personality. He holds strongly to his convictions, which is why he is so adamant against allowing Nezuko to be a member of the Demon Slayer Corps. He doesn't tolerate any weakness and uses a combination of intelligence and fighting ability to strike like a snake at the heart of the Twelve Kizuki.
5. Mitsuri Kanroji – The Love Hashira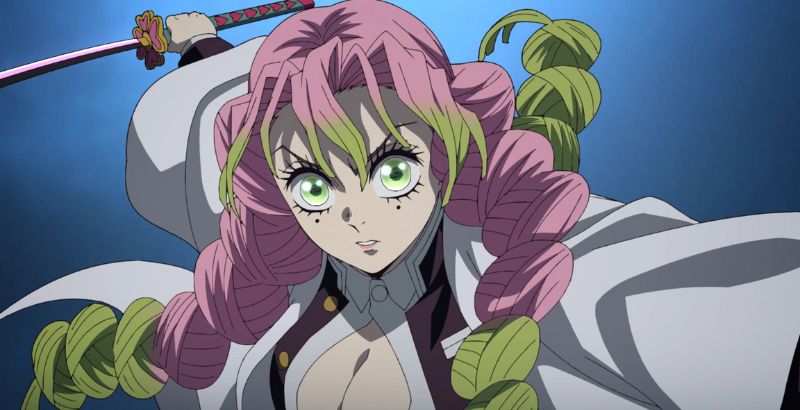 Mitsuri has a deeply felt love for her fellow demon slayers, which is fitting since she is the Love Hashira. Don't let the name fool you though, Mitsuri is incredibly powerful too. Her sword moves like a whip as it slices through countless demons in her quest to find a husband more powerful than her showcasing that flexibility can win.
4. Sanemi Shinazugawa – The Wind Hashira
A practitioner of the wind breathing style, Sanemi is the older brother of Genya Shinazugawa, one of Tanjiro's allies. He is hot-headed and impulsive, especially when he tries to fight Nezuko in order to prove that demons and humans can't coexist. His speed is his greatest asset, enhancing his physical strength and making him extremely deadly.
3. Kyojuro Rengoku – The Flame Hashira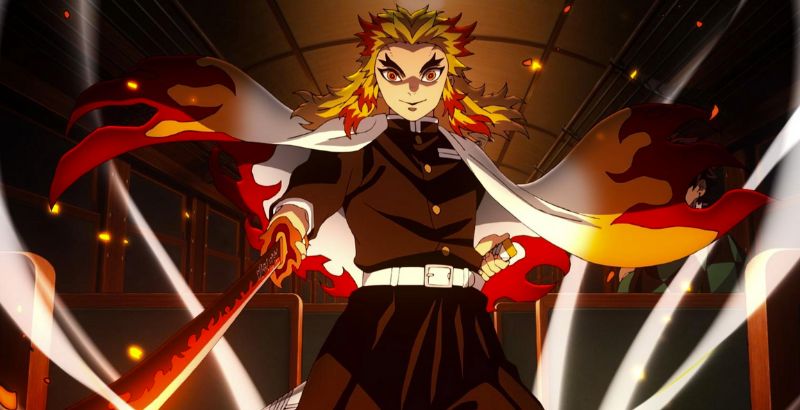 Rengoku is a key player in the Mugen Train Arc and Mugen Train Movie, culminating in an amazing fight between him and the Upper Two demon Akaza. Despite Akaza being so powerful, Rengoku is able to hold his own for quite some time before his tragic death. He was able to help save Tanjiro and the entire train in the process, showing just how powerful and selfless he really is even against an upper rank demon.
2. Giyu Tomioka – The Water Hashira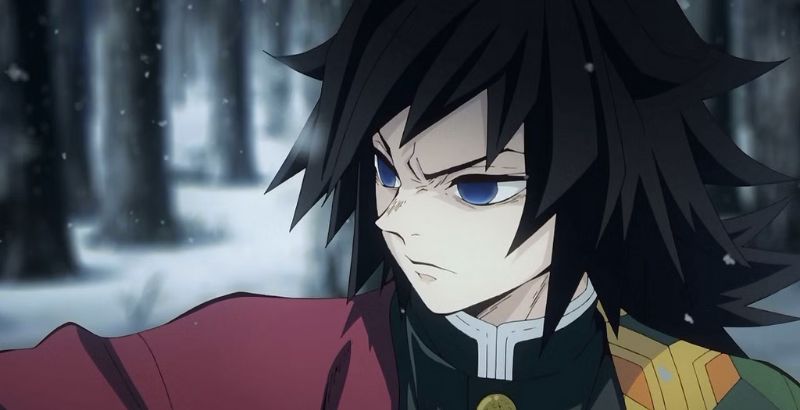 Giyu is one of the first Hashira introduced in Demon Slayer, and practitioner of the water breathing style. He plays a vital role in Tanjiro's development and is the main reason Nezuko is allowed to stay with him. He has a reserved personality but holds nothing back on the battlefield, making him one of the strongest Hashira.
1. Gyomei Himejima – The Stone Hashira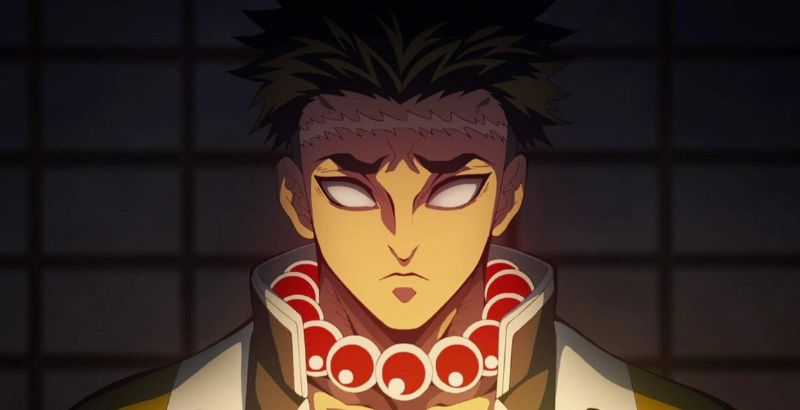 Gyomei takes the top spot on the list for his strength and his leadership. The practitioners of the stone breathing style, he cares deeply for his fellow Hashira and takes on the role of their unofficial leader due to that. The other Hashira recognizes his immense strength and respects how much he cares for their safety and wellbeing, making him the best of the Hashira.
---
All of the Demon Slayer Hashira are absurdly powerful and pose a true threat to Muzan Kibutsuji. Tanjiro has a ways to go if he wants to make it into their ranks and onto this list. If you want to know more about the Hashira, make sure to check out the Demon Slayer anime on Crunchyroll and read the manga.
Demon Slayer Kimetsu No Yaiba: The Swordsmith Village is streaming now on Crunchyroll with Season 4 slated for 2024 release.