Reading Time:
4
minutes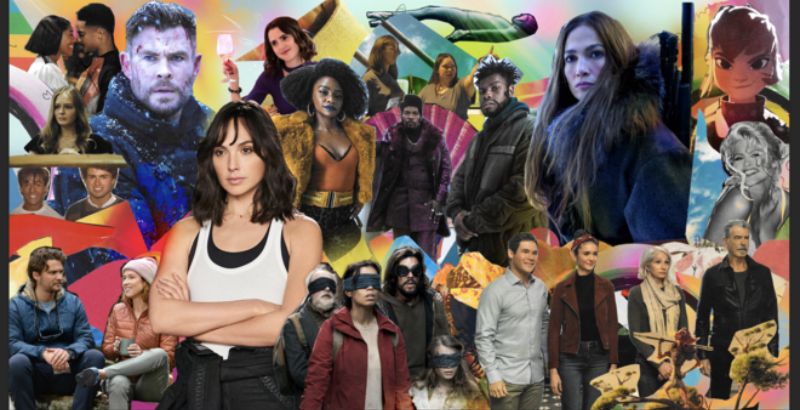 Streaming service Netflix has revealed the new films that will be on your screens this summer. Referring to the announced films, Netflix states that the Netflix summer releases will 'help you beat the heat.'
From action blockbusters to romantic comedies, or eye-opening documentaries, Netflix will cover it all this summer. However, that shouldn't be a surprise, as Netflix likes to cover a lot of ground. Below is a list of the films that have, so far, been announced. 
The Mother.

Action. An assassin comes out of hiding to protect the daughter she gave up years before while on the run from dangerous men.

Anna Nicole Smith: You Don't Know Me.

Documentary. From director Ursula Macfarlane and producer Alexandra Lacey comes an unflinching and humanizing examination of the life, death, and secrets of Vickie Lynn Hogan. Better known as model and actress Anna Nicole Smith.

Victim/Suspect

. Documentary. On her first solo investigation, journalist Rae de Leon travels nationwide to uncover a shocking pattern: Young women tell the police they've been sexually assaulted, but instead of finding justice, they're charged with the crime of making a false report, arrested and even imprisoned by the system they believed would protect them. 

Extraction 2.

Action. Chris Hemsworth returns as Tyler Rake in Extraction 2, the sequel to Netflix's blockbuster action film Extraction. After barely surviving the first movie's events, Rake is back as the Australian black ops mercenary. This time, tasked with another deadly mission: rescuing the battered family of a ruthless Georgian gangster from the prison where they are being held.
Take

Care of Maya.

Documentary. When 9-year-old Maya Kowalski was admitted to Johns Hopkins All Children's Hospital in 2016, nothing could have prepared her or her family for what they were about to go through. As the medical team tried to understand her rare illness, they began questioning the basic truths that bound the Kowalskis together.

The Perfect Find. 

Rom-com. After a high-profile firing, Jenna's (Gabrielle Union) fashion career comeback hits a snag when she falls for a charming, much younger co-worker (Keith Powers). But he happens to be her boss' son. But as sparks fly, Jenna must decide if she'll risk it all on a secret romance.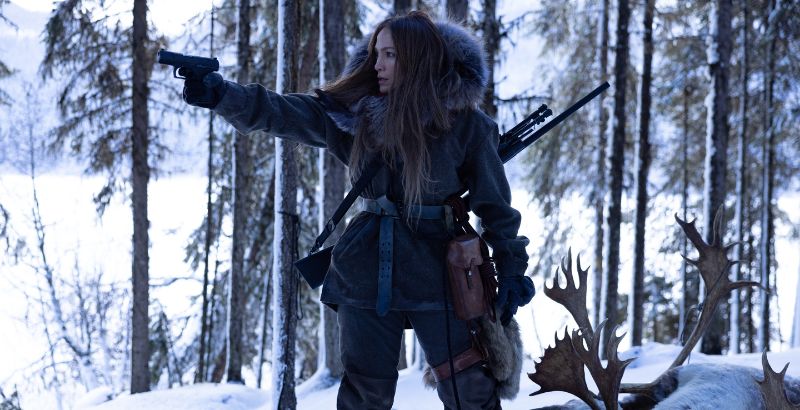 Nimona

. Animation. When Ballister Boldheart, a knight in a futuristic, medieval world, is framed for a crime he didn't commit, the only one who can help him prove his innocence is Nimona, a mischievous teen with a taste for mayhem — who also happens to be a shape-shifting creature Ballister has been trained to destroy. But with the entire kingdom out to get him, Nimona's the best (or technically the only) sidekick Ballister can hope for.

Wham!

Documentary. In 1982, the best of friends and still teenagers –– George Michael and Andrew Ridgeley as WHAM! set out to conquer the world. So, for the first time, they told in their own words the amazing story of how they dominated the charts worldwide for four years with timeless and classic pop songs.

The Out-Laws.

Action Comedy. Owen Browning is a straitlaced bank manager about to marry the love of his life, Parker. However, when the infamous Ghost Bandits hold up his bank during his wedding week, he believes his future in-laws, who just arrived in town, are the infamous Out-Laws.

The Deepest Breath.

Documentary. A champion freediver and expert safety diver seemed destined for one another despite their different paths to meet at the pinnacle of the freediving world. The doc includes a look at the thrilling rewards and inescapable risks of chasing dreams through the depths of the ocean.

They Cloned Tyrone

—mystery action thriller. As the film starts, a series of eerie events thrusts an unlikely trio (John Boyega, Jamie Foxx, and Teyonah Parris) onto the trail of a nefarious government conspiracy in this pulpy mystery caper.

Happiness for Beginners. 

Rom-com. Well, Helen has always lived her life as far from the edge as possible. But now newly divorced, she joins a quirky group of strangers on a survival course for the "adventure of a lifetime," hoping to learn how to live — and love — again.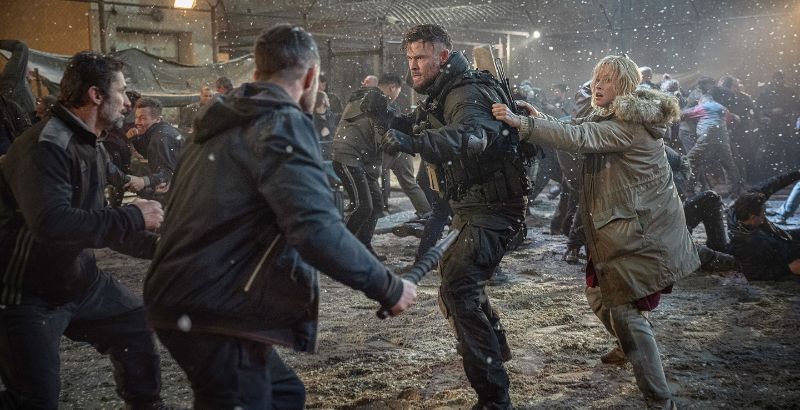 Heart of Stone.

Action. Rachel Stone is an intelligence operative. Meanwhile, she is the only woman who stands between her powerful global peacekeeping organization and the loss of its most valuable — and dangerous — asset.

Furthermore, there's The Monkey King Genre:

Animation. It was inspired by an epic Chinese tale translated into an action-packed comedy. But this time, a Monkey and his magical fighting stick battles demons, dragons, gods, and the greatest adversary — Monkey's ego.

You Are So Not Invited to My Bat Mitzvah. Comedy. Stacy and Lydia are BFFs who've always dreamed about having epic bat mitzvahs. But things start to go comically awry when a popular boy and middle school drama threaten their friendship and their rite of passage.
Choose Love.

Interactive Rom-Com. Cami Conway has it all. She's got the job she wants and is headed toward engagement, marriage, and kids with her wonderful boyfriend, Paul. But yet, she feels something is missing. What she chooses depends wholly on you, the viewer. But be careful! Things don't always play out like you think!
So will you watch any? Well, there's definitely a big mixture in these announcements of Netflix summer releases. Therefore, there could be something that you'll want to watch.