Reading Time:
2
minutes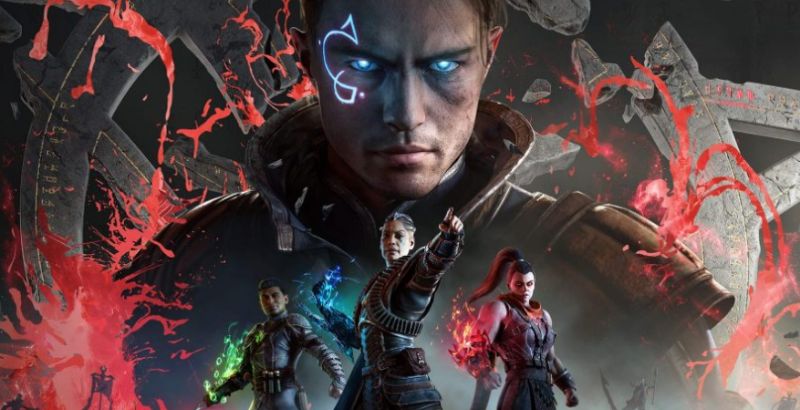 During the PlayStation Showcase live stream, EA and Ascendant Studios debuted a brand new Gameplay Trailer for Immortals of Aveum, the single-player first-person magic shooter coming July 20. This new IP comes with an exciting new video that reveals more about the epic fight undertaken by Jak and the Order of the Immortals during the Everwar against Sandrakk, the Tyrant of Rasharn, and his pantheon of evil antagonist battle mages.
Players will encounter a diverse array of enemies, each with their own unique abilities and weaknesses. From legions of battlemages and powerful bosses to fearsome fantasy beasts & constructs, the game promises challenging battles and epic encounters that will test the skills of even the most skilled players. Magic is at the core of both offense and defense against these enemies, with the magic user who creatively leverages all three colors will be most rewarded.
The new trailers gives players a look at Sandrakk, the Tyrant of Rasharn and Grand Magnus of the Order of Masks, who is hellbent on conquering Lucium and winning the Everwar for the control of all magic. In the game, he's your nemesis. But taking him on isn't easy. Sandrakk is protected by his champion: The Hand. Her lightning raids across Lucium's borders have earned her the fear and enmity of the Immortals. She masters force magic and leads the Order of Masks. Finally, the trailer gives us a look at Morbane, an Oathbroken of Kalthus who's now part of Rasharn's Order of Mask and Sandrakk's Butcher.
Powerful bosses and battlemages are not the only enemies in this world: your skills will be tested to the limit by fearsome fantasy beasts and magical constructs. Brutes, Leylodons, Chroniclers, and Howlers make up the enemies you'll encounter and the trailer below gives you a solid look at the diversity of combat you'll get to play through.
Immortals of Aveum launches in retail and digital storefronts on July 20, 2023 on PlayStation 5, Xbox Series X|S, and PC via EA App, Steam, and Epic Games Store.