Anime encompasses various genres that span the spectrum from whimsical adventures to epic shonen battles. Within this spectrum exists a subgenre that delves into the human psyche. Psychological anime is a genre of anime that tantalizes the mind and captivates the soul. These intricately woven narratives venture beyond the boundaries of conventional storytelling, exploring the enigmatic labyrinth of human emotions, fears, and desires.
What sets psychological anime apart is its ability to grip viewers, leaving them both bewildered and exhilarated as the stories unfold. Most psychological anime are captivating because of their intricate characters, exploration of the human psyche, and the thought-provoking concepts they present. These anime often feature complex themes and morally ambiguous situations, encouraging viewers to think deeper about the human condition and their beliefs.
The emotional intensity and varying unique art styles further immerse the audience in the storytelling. Additionally, the unconventional narrative structures and the exploration of taboo subjects make psychological anime stand out as engaging and thought-provoking entertainment that resonates with many viewers.
In this article, I will discuss and recommend twelve psychological anime, in no particular order, that I feel are must-watches and stand out amongst the subgenre.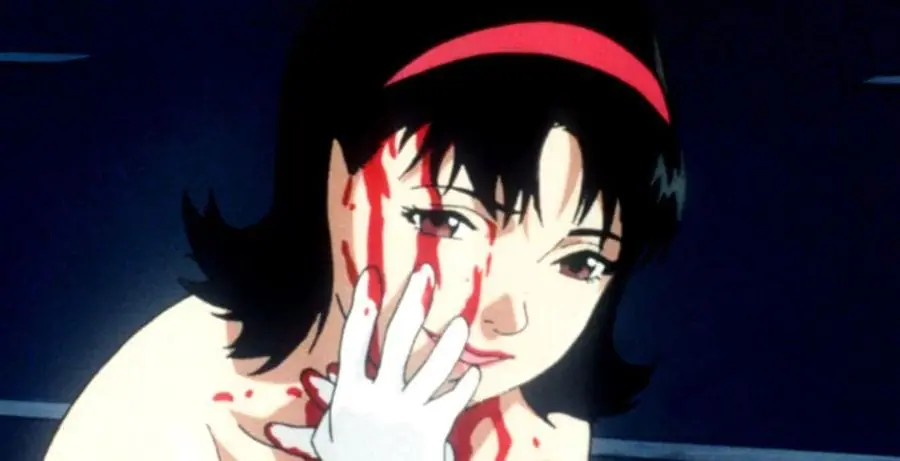 There is no way we can not talk about psychological anime without mentioning Perfect Blue. Perfect Blue is an amazing psychological anime due to its profound character, Mima Kirigoe, complex and suspenseful plot, exploration of identity and obsession, and striking and visual style directed by Satoshi Kon. The film emotionally engages the audience and offers a commentary on the Japanese idol industry while being a masterpiece in the psychological thriller genre, making it an exceptional and influential work in anime and cinema.
Paranoia Agent
Paranoia Agent delves into complex themes like the human psyche, societal pressures, and urban life's impact on individuals, challenging viewers to contemplate these subjects deeply. The series' non-linear narrative structure and interconnected stories add an element of intrigue and mystery that keeps the audience engaged. Furthermore, it provides in-depth character exploration, allowing viewers to connect with multi-dimensional and relatable characters as they grapple with their fears and insecurities. Paranoia Agent excels at building suspense and psychological tension, all while conveying these emotions through a distinctive visual style.
For fans of true crime stories, Erased is a must-watch psychological thriller. Erased masterfully blends crime/mystery and time-travel elements, thus creating a suspenseful and emotionally engaging storyline. The show's protagonist, Satoru Fujinuma, is a well-developed character who is taken on a psychological journey from the future to the past as he attempts to prevent a series of tragic events from happening, including his mother's murder. The series skillfully navigates themes of trauma, regret, and the power of personal growth, offering viewers a thrilling and heartfelt exploration of the human psyche. Its clever use of time-travel and compelling plot twists keeps audiences on the edge of their seats, making Erased a standout in the psychological anime genre.
Death Note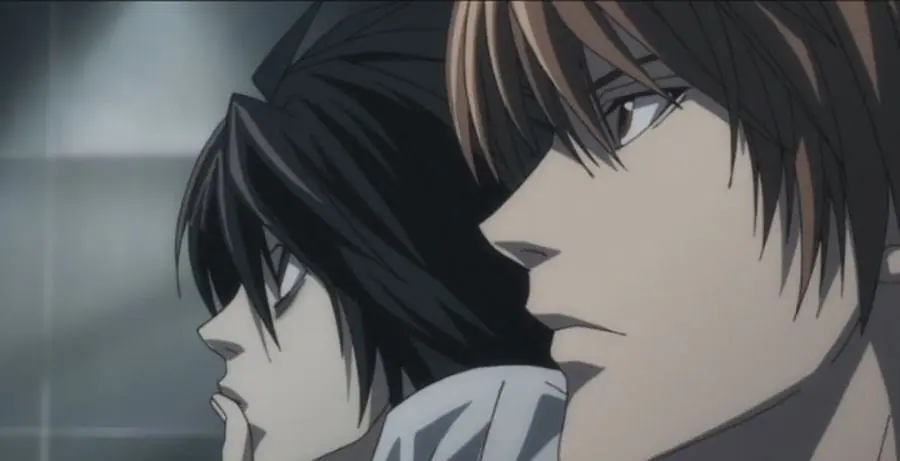 Death Note is considered a masterpiece in the psychological anime subgenre due to its riveting exploration of the consequences of absolute power and moral ambiguity. The series centers on the intellectual and psychological battle between the brilliant yet morally conflicted protagonist, Light Yagami, and the enigmatic detective, L. It delves deep into complex themes of justice, morality, and the human psyche, engaging viewers in examining the fine line between good and evil. With its intricate plot, well-developed characters, and intense cat-and-mouse dynamics, Death Note is a quintessential psychological thriller in anime.
Death Parade
Death Parade is a unique premise centered on the afterlife and reincarnation. The series explores deceased individuals' moral complexities and emotions as they face judgment in a mysterious bar. Each episode features a new story that delves into the deceased characters' pasts, inner conflicts, and the choices that lead them to their fates. The series raises questions about the human condition, morality, and the consequences of one's actions while maintaining an air of suspense and mystery. With its well-crafted characters and intricate storytelling, Death Parade offers a captivating and introspective viewing experience in the psychological anime genre.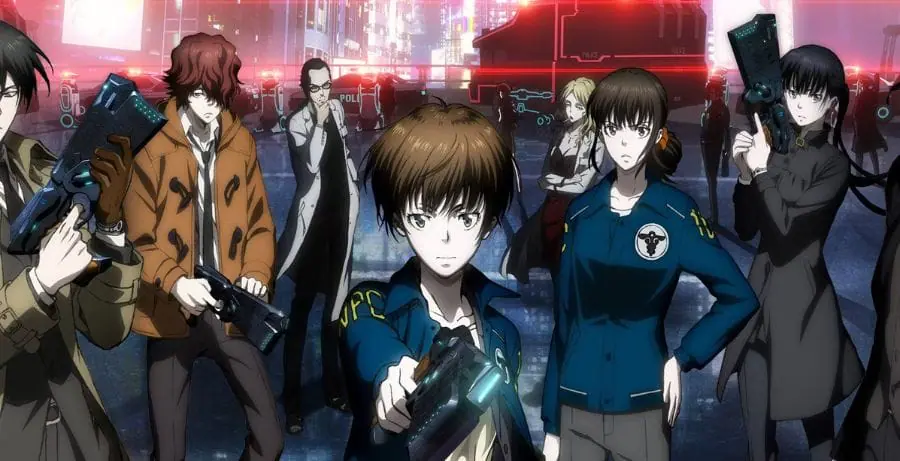 Psycho-Pass presents a dystopian world where advanced technology can assess an individual's mental state and predict if they have any criminal tendencies. This premise allows for a deep exploration of complex psychological and ethical themes. The series engages viewers in a gripping narrative filled with moral dilemmas, societal critique, and a cast of well-developed characters. As the plot unfolds, it questions the limits of surveillance, the nature of justice, and the impact of such a system on human psychology, making Psycho-Pass a compelling addition to the psychological anime genre.
Tomodachi Game
Tomodachi Game is a great anime series due to its intense focus on psychological manipulation, betrayal, and complex interpersonal dynamics. The story revolves around a group of friends forced into a series of sinister games that test their loyalties, trust, and morality of one another. These high-stakes games create a suspenseful narrative where each character's true nature is revealed and put on display as viewers are kept on the edge of their seats. The series delves into themes of human behavior, morality, and the consequences of choices. It is a thought-provoking addition to the psychological anime genre, with its gripping storyline and character development.
Wonder Egg Priority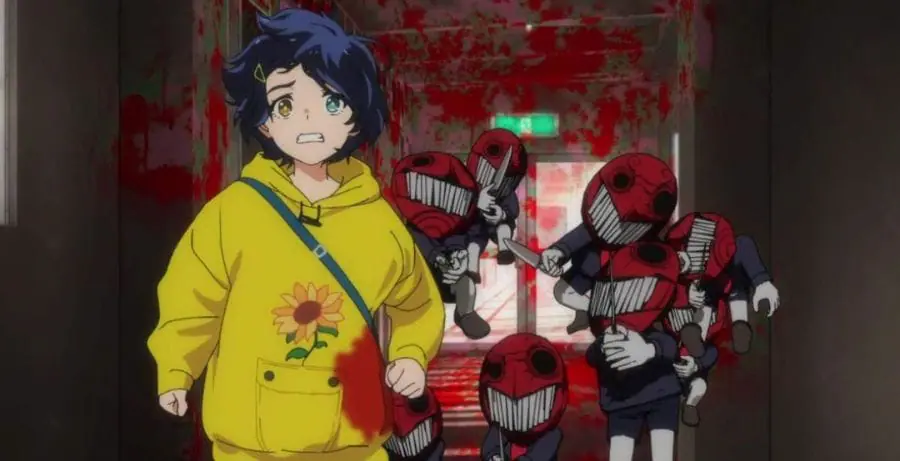 Wonder Egg Priority is a great psychological anime series to watch because it navigates complex themes such as trauma, grief, depression, and the struggles of adolescence with remarkable depth and sensitivity. While also utilizing and exploring elements of Magical Girl anime with various characters. The show features a captivating and emotionally charged storyline where characters confront their inner demons within a dreamlike world, blurring the lines between reality and the subconscious. Its intricate character development, breathtaking animation, and thought-provoking narrative make it a standout in the psychological anime genre, offering a unique and profoundly engaging exploration of the psychological and emotional challenges its diverse cast of characters faces.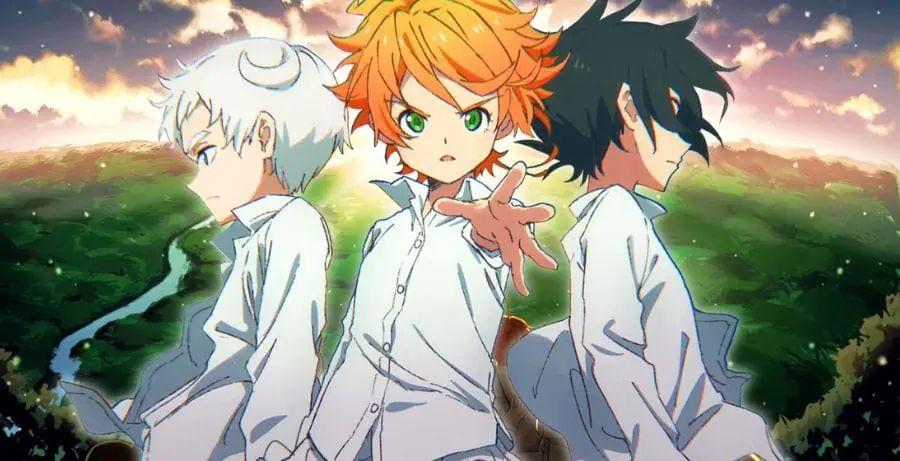 Promised Neverland is a tremendous psychological anime series due to its gripping and suspenseful narrative that places a group of intelligent and resourceful orphans in a nightmarish world. The show excels at creating a constant atmosphere of tension and paranoia as the children try to outwit their caretaker to break free. The series explores survival, deception, and the human will to overcome impossible odds while delving into the psychological toll such a situation takes on the young protagonists and the supposed antagonists. The anime's ability to keep viewers on the edge of their seats with plot twists and well-developed characters makes it a must-watch psychological anime.
Monster
Monster stands out as another masterpiece in the psychological anime subgenre due to its intricate storytelling and exploration of its character. The series follows Dr. Kenzou Tenma, who is faced with moral dilemmas and complex ethical choices as he deals with a brilliant yet sociopathic patient. The narrative delves deep into themes of morality, responsibility, and the darkest aspects of the human psyche. Its methodical pacing and character development create a suspenseful and thought-provoking experience, captivating viewers by exploring the fine line between good and evil.
B: The Beginning
B: The Beginning combines mystery, crime, and supernatural elements. The series unfolds in a fictional world where an enigmatic killer, "Killer B," challenges the brilliant investigator, Keith Flick. The plot intricately weaves together character development, a compelling narrative, and a multi-layered mystery that keeps viewers engaged. It explores themes of identity, morality, and the blurred lines between good and evil, all while maintaining a suspenseful atmosphere that draws the audience into the psychological complexities of the characters.
One Piece: Baron Omatsuri and the Secret Island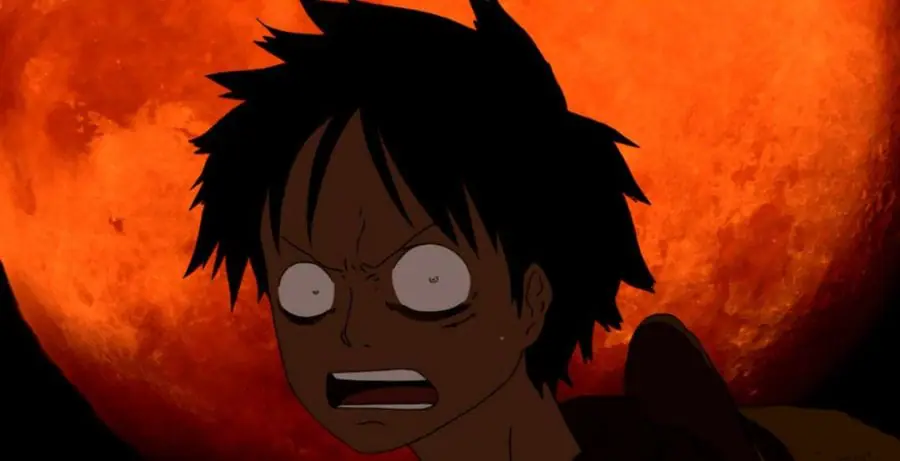 Of course, as a huge One Piece fan, I had to work this recommendation into this list. One Piece: Baron Omatsuri and the Secret Island slightly departs from the series' typical shonen action-adventure format. Instead, this film is more of a psychological thriller exploring power, betrayal, and redemption. The film involves a dark and twisted storyline that boldly departs from the typical wacky and action-packed adventures that Straw Hat Pirates face. The movie effectively conveys a profound sense of despair, exemplified when Luffy believes that for each minute he wastes, one of his crewmates is enduring brutal harm or worse. Thus pushing Luffy to the brink of his psyche.
---
Whether it is the complex characters, mind-bending twists, or thought-provoking concepts, it is clear that psychological anime has a unique way of gripping the audience from start to finish. If you are curious to know more about these series, I highly recommend watching them for yourself and enjoy the suspenseful psychological ride each has in store.