Horror anime is great. Form starters that work well based on existing tastes to a whole new world only things anime could do, there are many horror anime to dive into and with so many options to stream, it's easy to dive right in. Now, I have taken liberty with what I consider horror here, but I've kept this list to series with a lot of death, high stakes, thrilling mysteries, dark supernatural elements, serial killers, demons and a lot in between like a comedy with ghosts. That said, if you're a parent looking to see what to put on for your kids in the spooky season, close this list as the majority of these titles find themselves in the MA-rating category of anime.
So without further ado, here are 13 horror anime to stream right now across Funimation, Netflix, and hulu.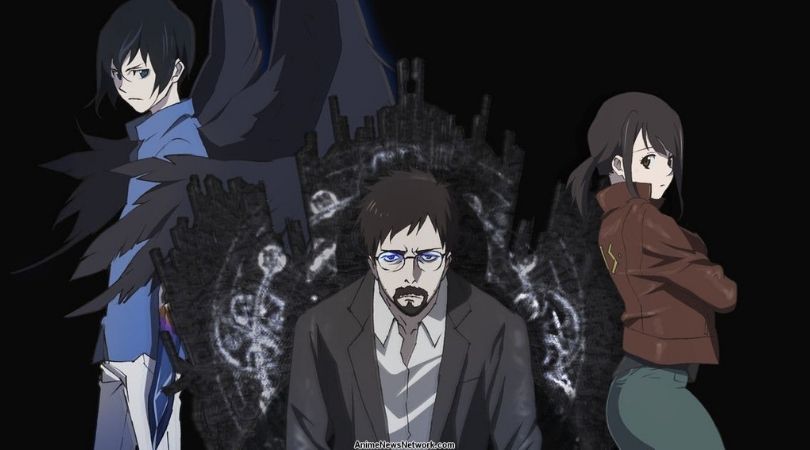 Streaming: Netflix
Studio: Production I.G.
Languages: Japanese, German, English, Spanish, French dub
"In a world powered by advanced technology, crime and action sweep through the archipelagic nation of Cremona. Chief among the major players is "Killer B", a serial killer who has thrown the city into chaos. The stories of Koku, the protagonist; Keith, a legendary investigator of the Royal Investigation Service (RIS); and a mysterious criminal organization intertwine on the path to reach their objectives. This is probably one of my favorite anime thrillers and a damn good mystery at that."
Tokyo Ghoul
Streaming: Funimation, Crunchyroll, Hulu
Studio: Pierrot
Languages: English, Japanese, Portuguese, and Spanish dub
"Ken Kaneki is a loner. In a world where ghouls—human-like creatures who survive on human flesh—and people are at war, his biggest concern is which novel to pick up next. But when a date with the mysterious Rize turns deadly, a life-saving operation horrifyingly transforms him into a human-ghoul hybrid. Can he find his place in a society where it's hunt or be hunted? "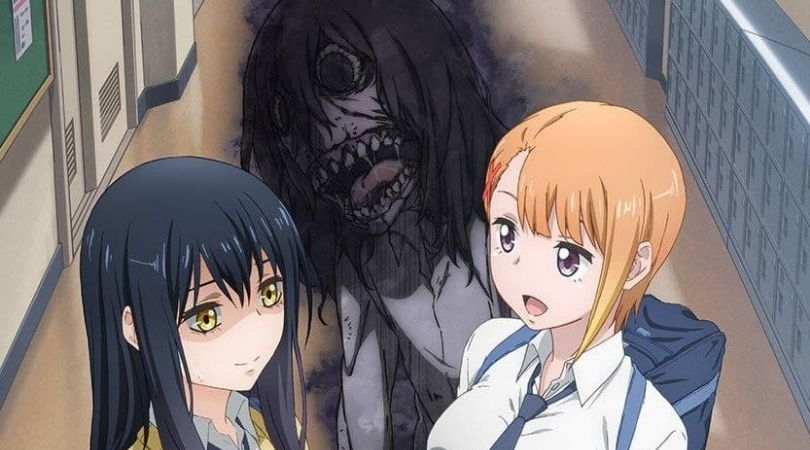 Streaming: Funimation
Studio: Passione
Languages: Japanese with English, Spanish, and Portuguese subtitles
"She can see dead people…she just chooses to ignore them. That's Miko's plan, anyway, but it doesn't seem to be working for her in this love letter to the horror genre that will send shivers down your spine—and occasionally tickle your funny bone."
Ajin: Demi Human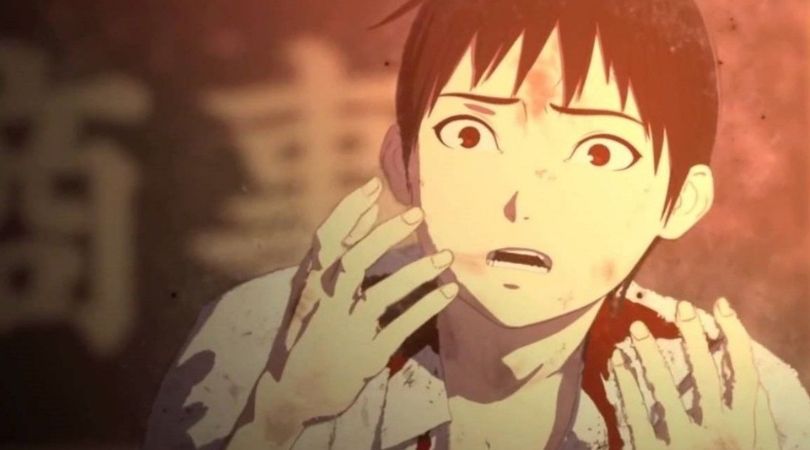 Streaming: Netflix
Studio: Polygon Pictures
Languages: Japanese, German, English, Spanish, French dub
"Mysterious immortal humans known as "Ajin" first appeared 17 years ago in Africa. Upon their discovery, they were labeled as a threat to mankind, as they might use their powers for evil and were incapable of being destroyed. Since then, whenever an Ajin is found within society, they are to be arrested and taken into custody immediately.
Studying hard to become a doctor, Kei Nagai is a high schooler who knows very little about Ajin. Students are taught that these creatures are not considered to be human, but Kei doesn't pay much attention in class. School teachings prove to be completely irrelevant when he survives an accident that was supposed to claim his life, signaling his rebirth as an Ajin."
Ghost Hunt
Streaming: Funimation
Studio: J.C. Staff
Languages: Japanese and English dub
"Mai's fascination with the unknown leads her to join the Shibuya Psychic Research team, led by enigmatic Kazuya "Naru" Shibuya. Utilizing her burgeoning psychic abilities, Mai will work alongside a spirit medium, a shrine maiden, an exorcist, and a monk to uncover the darkest mysteries and horrors of the unseen."
Witch Hunter Robin
Streaming: Funimation
Studio: Sunrise
Languages: Japanese and English dub
"Robin Sena is a powerful craft user drafted into the STNJ—a group of specialized hunters that fight deadly beings known as Witches. Though her fire power is great, she's got a lot to learn about her powers and working with her cool and aloof partner, Amon. But the truth about the Witches and herself will leave Robin on an entirely new path that she never expected! "
Streaming: Netflix
Studio: Science Saru
Languages: Japanese and English dub
"Weak and unassuming, Akira Fudou has always had a bleeding heart. So when his childhood friend Ryou Asuka asks for his help in uncovering devils, Akira accepts without hesitation. However, to Akira's surprise, the place they go to is Sabbath: an immoral party of debauchery and degeneracy. In a reckless attempt to save his best friend, Akira unwittingly merges with the devil Amon and becomes a Devilman, gaining the power to defeat the remaining demons."
Death Parade
Streaming: Funimation, Hulu
Studio: Nippon Television Networks
Languages: Japanese, English, Spanish dub
"There is a place after death that's neither heaven nor hell—a bar that serves you one chance to win. You cannot leave until the game is over, and when it is your life may be, too."
Trese
Streaming: Netflix
Studio: BASE Entertainment
Languages: Japanese and English dub
"Set in Manila where the mythical creatures of Philippine folklore live in hiding amongst humans, detective Alexandra Trese finds herself going head to head with a criminal underworld composed of malevolent supernatural beings."
Darwin's Game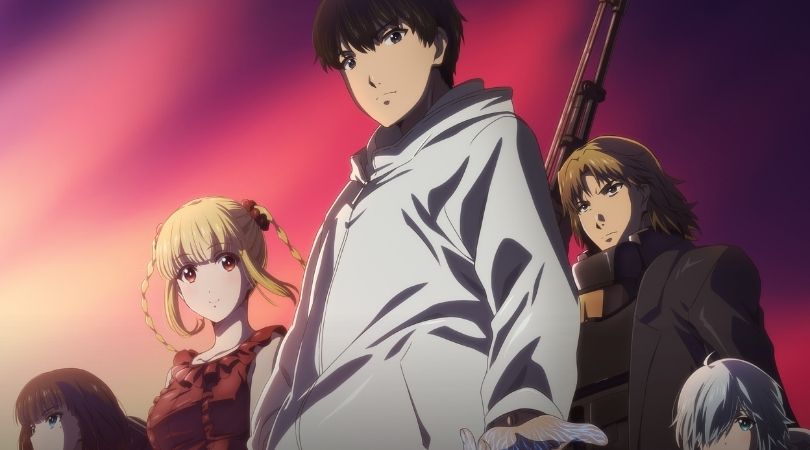 Streaming: Netflix, Hulu, Funimation
Studio: Nexus
Languages: Japanese, German, English dub
"Kaname Sudo, an ordinary high school student, receives an invitation to try a mysterious app called Darwin's Game. Upon launching the app, he's drawn into a game where players fight one another using amazing superpowers called "Sigils." Unable to quit the game, he now must defend himself in spectacular battles against far more advanced players. Can he survive?"
Wonder Egg Priority
Streaming: Funimation
Studio: Aniplex
Languages: Japanese, English, Portuguese, Spanish dub
This is the story of Ai, an introverted girl whose fate is forever changed when she acquires a mysterious "Wonder Egg" from a deserted arcade. That night, her dreams blend into reality, and as other girls obtain their own Wonder Eggs, Ai discovers new friends—and the magic within herself.
Corpse Princess: Shikibane Hime
Streaming: Funimation, Hulu
Studio: King Record
Languages: Japanese, English dub
"Makina is dead, but she can't let go of this world. She knows she doesn't belong among the living, but that won't stop her from hunting the rotting remains of those who refuse to die. She's hell-bent on filling empty graves with the monsters that should be six feet under. Makina is a Shikabane Hime—a Corpse Princess—and it's her job to finish off the undead leftovers haunting the living."
Paranoia Agent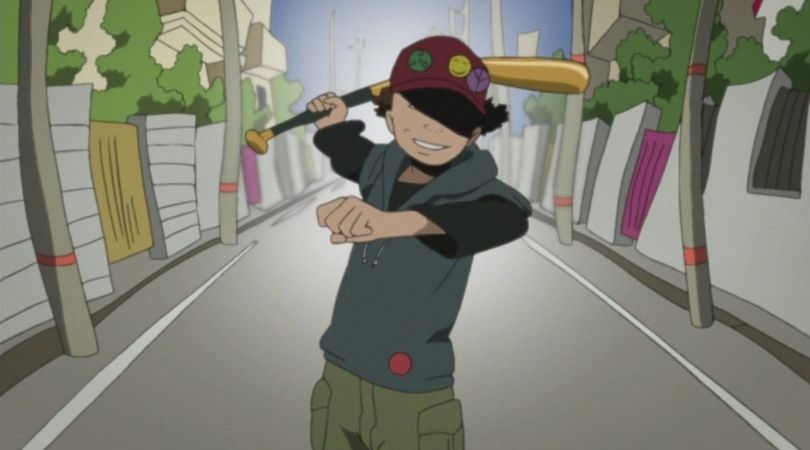 Streaming: Funimation
Studio: TFC
Languages: Japanese, English dub
Citizens across Musashino City are being attacked and terrorized. Two detectives are put on the case, but will they be able to solve the mystery before there's another wave of victims?
---
This is just the start. Horror is thriving in the anime genre. From death games and the supernatural to serial killers and more, there is just so much to love and so much to be scared by in anime. So search through your streaming platforms and settle in for a long ride.
Horror Anime to Stream Right Now list descriptions are pulled from indexed series pages on Funimation, Netflix, and MyAnimeList.com.