Forza Motorsport is primed to be Xbox's big racing game for this console generation. With that, Forza Motorsport 8 has added several ways to play with friends and master the racing genre with their multiplayer modes. While there aren't too many options to choose from, they each let you play with friends or strangers in ways that fit whatever mood you're in. If you want to get an idea of what you can expect, here are three multiplayer modes you can check out right away to get the gold and glory.
Featured Multiplayer
The Forza Motorsport 8 featured multiplayer events are scheduled races that happen quite frequently. Join up to twenty-four other racers from around the world to show who is the fastest on a specific track and vehicle type. What makes this mode stand out from other multiplayer modes in racing games is this one feels like a full event and may feel like a time commitment. Each race can take up to thirty minutes depending on the length and max speed of your car. Also, this is a four-phase event: Practice, Qualify, Preparation, and Race.
Practice is the longest segment timewise, where you can do as many practice laps around the track before the big event as needed. You can change your tire type, find out how close you can cut corners, perfect your turns, and discern the best strategies to possibly pass your competitors. It's the best time to find what exactly will work for you and how best to strategize. Whenever you're ready, you can select Qualify.
The Qualify segment is how the race sets the starting block positions. You have three laps to get the best possible lap time. The faster you are with a clean lap, the higher up in the starting block you are placed. Then, once the practice timer is up, everyone has one extra minute to prepare. This is where you can see just how everyone else is preparing for two simple, yet crucial parts: their fuel levels and tire type. These can make or break a race, and knowing how your fellow racers are making these decisions can help you get a leg up. Finally, it's time for the big event. Take everything you've learned and do your best to get first.
Rivals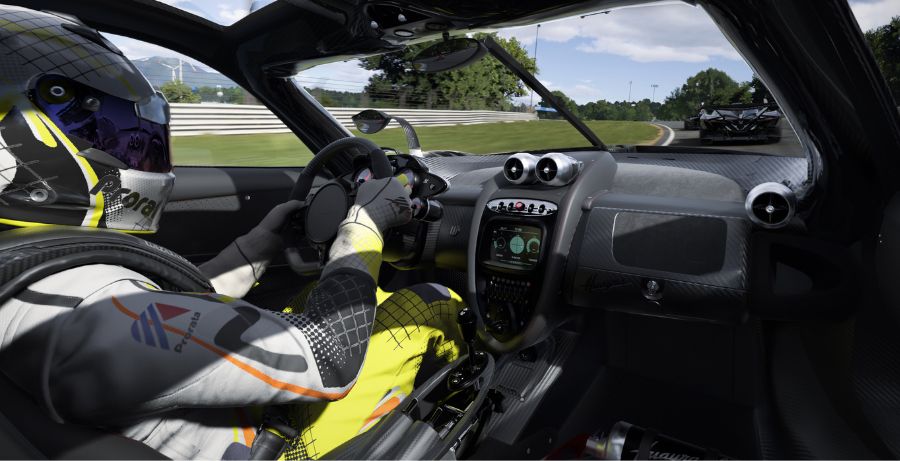 If you don't want to invest a lot of time into one race, or you're just not in the mood for live multiplayer, Rivals lets you race fellow players' ghosts. There is no set time limit for these. You're given unlimited laps on a track with a specific car type, and this can be on any and every track layout, to do your best. Each time you start a Rival race, you're given a new rival to go up against. This is based on your skill level, and the goal is to just post a better lap time than your rival. Again, this is on your own time, so this isn't a one-on-one race where you both start at the same time. The best part is, once you beat one rival, a new rival is automatically selected for your next lap. There is no need to go back out to the menus and select someone new to take on. In other words, master a track as much as you want and quickly climb the leaderboards.
Private Multiplayer
If you're just in the mood for some competitive fun with friends, the Forza Motorsport 8 private multiplayer function may be what you're looking for. All the options from free play are available to you with multiplayer options thrown in. The weather, track layout, time of day, length of race, and even types of races are at your disposal. Plus, if you want to just drive around a track and chill with friends without any restrictions, you can do that too.
---
Regardless of how you play online, Forza Motorsport 8 has several ways for you to find what you're most in the mood for. Now get out there, and get the gold.
Forza Motorsport 8 is available on October 5th for pre-release on Xbox Series X/S and PC, and available for general release on October 10th for Xbox Game Pass, Xbox Series X/S, and PC.