Out of all the racing series out there, there are few that feel like they've reinvented themselves as many times in such a short time as The Crew by Ubisoft has. In just three iterations, it's evolved from a cross-country racing game featuring a criminal redemption story, to a cross-country racing TV show. Now, in The Crew Motorfest, they're giving it a third variation in its third outing. Has the third game found its footing? Is it enjoyable to drive around one part of a state instead of a slimmed-down version of the whole continental U.S.? It is! Even though it's full of odd design decisions.
The Crew Motorfest shrinks the scope down from a cross-country racing story of grand proportions to a stationary racing festival in Hawai'i's O'ahu, the Motorfest. The main event itself doesn't have a story beyond just being a racing attendee trying to see everything the festival has to offer. This may not be as exciting as its previous versions, but it works, given the smaller, more detailed scope of the game. Plus, this all gets kicked off with an interesting couple of opening races that explain how varied the vehicles are.
The Motorfest is broken down into playlists to compete in. These are where you can pick and choose exactly what you want to do for the next hour-ish of gameplay. At first, this approach seemed really odd. It feels extremely focused, where you're really only racing with one type of car or doing the same type of race for about an hour. But then the audio kicks in. There's a good bit of voiceover coming through for these races, making each playlist more educational than about competing.
Like the Liberty Walk playlist. This ten-race series dives into the Japanese custom culture. For three races, you try out three different pillars of Japanese custom car creation, all created by the car builder Wataru Kato. There are playlists that dive into more general car race types and those that boil down to specific cars and their histories, like the Porche 911 playlist, with several races each featuring a different iteration of the famous car.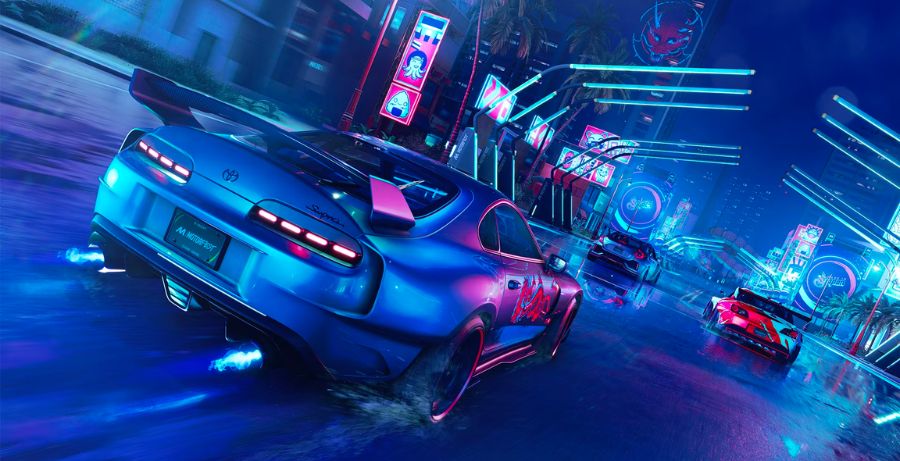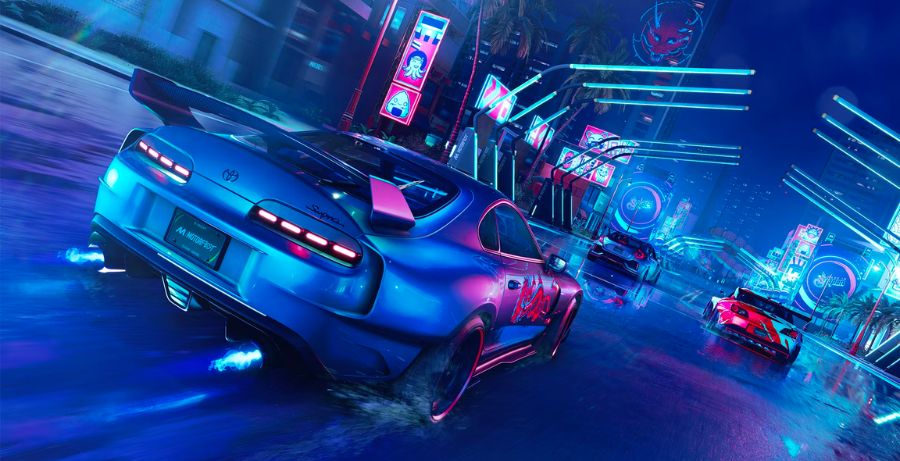 With the playlists, there is one glaringly odd choice, though. There are some playlists that require you to own a specific car to even start the event, while others don't. But, just about every race will loan you a car that's exactly what's needed for the event. So, why require the player to own a specific car or vehicle when the race loans you one for free to compete in that event? This disincentivizes buying diverse vehicle types, car types, and car brands, which is one of the big forms of progression for this big open-world racing game, where your goal is to own a wide variety of cars while also modding them to be the best they can be for any situation. It also removes the need to modify your car to tune it just right and eke out a win. It's quite odd to have a racing game take this approach for just about every single one of the races, cutting the players' attachment to their cars.
At the start of the game, you're shown how varied the vehicles are. Some have nitro, others don't have guidance, and some require pitstops and need to have their wheel health monitored. But when you get into the game itself, that doesn't really feel accurate. That's not to say there isn't a lot of variety in race types. But 90-95 percent of them are just races that involve nitro in your car. Some races that put O'ahu and its history or sights front and center feel out of place as you're nitro boosting to first place to get ahead. But it also creates some funny moments like when you're racing off-roading cars and you see a Ford Bronco boost by you with a nitro boost and a surfboard hanging out of its flatbed.
There is a bonus to the game's playlist model. Big open-world Ubisoft games are full of little checklists to complete. But one glaring issue in other Ubisoft games is they tend to overwhelm you quickly with everything to unlock or complete in an area. This has been improved in The Crew Motorfest, as you slowly unlock all the extras just by playing each playlist. As you begin each playlist, new objectives are automatically added throughout the map. These are simple events with quick things to do, like photo opportunities with cars themed around that event at famous locales throughout O'ahu. After you finish the playlist, more challenges, are placed on the map to let you get even more out of what you've been doing for the past hour. It's a good change of pace that lets you set the speed for how quickly you fill up your map with things to do.
Plus, there is a lot of fun to be found in the game's Main Stage. This feature unlocks after completing three playlists and lets you replay events and work your way to earn levels. This is almost like a battle pass to unlock new cars and replay races with your tuned cars. Going back to some older races with different vehicle types was actually more fun than racing them the first time with the game-provided vehicle.
The Crew Motofest also features flying and boating, both of which are severely underplayed. While there are some events and races that revolve around these two, they're few and far between. They're also just not that exciting. Flying is a time trial event that quickly becomes trivialized with the big focus on flying through gates at the right angles to get a second taken off your final time. But it is still fun to use these vehicles to explore O'ahu.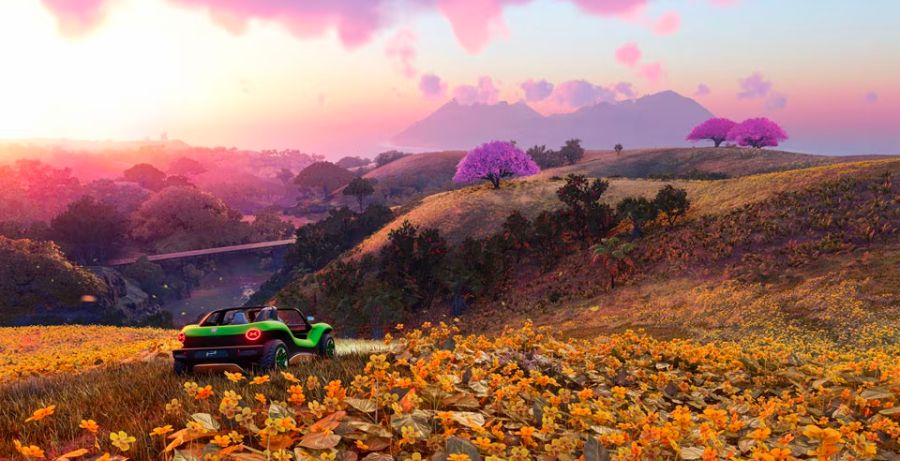 The island is beautifully realized, which plays in The Crew Motofest's favor. There are a lot of fine details scattered around the island, from its city of Honolulu to its smaller towns and ports. The buildings are covered in beautiful artwork and the landscapes are full of scenic foliage making the island feel like a paradise to explore. Plus, the trimmed-down island flows really well as you drive around it all in 15 minutes.
The festival itself feels like an event on its last legs. There are very few people cheering you on, that almost makes you question if this is even a big festival like the game makes it out to be. And following that, the island itself feels abandoned, like its residents got a warning to escape before the festival began. Traffic is very light just about wherever you go. The game tries to populate the island with ghosts of other racers scattered around, but it's hard to feel like O'ahu has been made to show this place love, rather than made into a playground to race around in.
Finally, while this game is aesthetically beautiful, there are a good bit of technical rough edges. With a game all about going fast, The Crew Motorfest chugs a good bit when you're moving quickly. In races or just driving around, there are a good bit of distracting, noticeable frame drops, which is extra frustrating in a game where every second counts. And if you look anywhere outside of the main race area, texture pop-ins are rampant. For a game that puts a lot of detail into the textures, seeing things just pop into existence, especially when exploring the island to find treasure.
The Crew Motorfest is a fun evolution of Ubisoft's car racing series that is full of weird design decisions. O'ahu is beautiful, yet it feels lifeless. A festival doesn't really feel like a festival if it feels like nobody attended it. Also, while the cars feel great to drive, the game itself regularly looks like it can't handle the speed. Regular frame drops and texture pop-ins are distracting and can take you out of high-octane moments.
While the approach to different race types as playlists is a cool twist on the car race festival type of racing games, the need to progress by getting better or just different cars is just missing when every race gives you exactly what you need to win. The Crew Motorfest definitely brings the heat, but in the end, it's sitting at a distant second until it learns what exactly it wants out of itself.
The Crew Motorfest is available now on PlayStation 4, PlayStation 5, Xbox One, Xbox Series X/S, PC, and Amazon Luna.
The Crew Motorfest
TL;DR
The Crew Motorfest definitely brings the heat, but in the end, it's sitting at a distant second until it learns what exactly it wants out of itself.