Many fans and newcomers alike have wholeheartedly embraced the One Piece Netflix live-action series since its premiere, and now, we're excited for Season 2. With the first season complete and available on Netflix, the vibrant world of Monkey D. Luffy and his Straw Hat Pirate crew has sprung to life in a new medium. Throughout the first season, Luffy and his initial five crewmates have been through a whirlwind of captivating adventures and formidable challenges in a remarkably short time.
For those unfamiliar, One Piece follows the Straw Hat Pirates, led by Captain Luffy (Iñaki Godoy), on their quest for treasure and adventure, with Luffy aiming to become the Pirate King. His diverse crew each harbors their own dreams as well. After eight episodes filled with adventures, battles, and obstacles obstructing their treasure hunt, the series concludes on a hopeful note for the Straw Hats as they make their way to the Grand Line.
As the first season concludes, the crew stands on the brink of an exhilarating new voyage, poised ' to set sail for the Gold Roger's One Piece treasure and the Grand Line, but where can they go in One Piece Season 2? The season ends at the start of another grand adventure with endless possibilities. Who knows what new friends, adventures, and challenges await them as their adventure continues? Well, I have a few ideas. One Piece hasn't been greenlit for a Season 2, but if it does, here are just a few possible theories and insights on what might lie ahead for the Straw Hat Crew based on the manga and anime. Hopefully, we'll learn about a One Piece second season soon.
Creator and illustrator Eiichiro Oda confirmed that the live-action adaptation will return with new adventures from the sprawling One Piece universe. Episode count and story details will be shared at a later time. He said:
"To the Straw Hat Grand Fleet: What did you think of Season 1 of the live-action ONE PIECE? I spent a long time working on it with Netflix and Tomorrow Studios. It seems people around the world have been enjoying the show, which makes the hard work of the production team truly worth it. To everyone who's been a fan of ONE PIECE for years, and to those who experienced ONE PIECE for the first time, thank you so much.

Two weeks after the launch, I just received some great news. Netflix has decided to renew the show! The adventures of Iñaki and the live-action Straw Hats will continue onward! It'll still take a while to get the scripts ready, so please be patient.

From here on, it seems to me the Straw Hats will need a great doctor… We will see!"
Here is where One Piece Season 2 could go in the future.
Smoker & Loguetown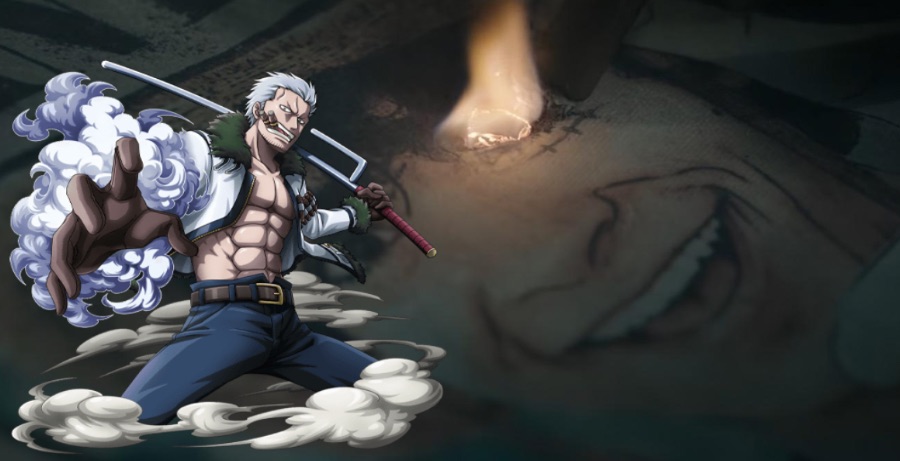 If viewers stuck around for the season finale's post-credits scene, they saw the backside of a white-haired cigar-smoking character. There is only one person we can only assume this figure to be: Marine Captain Smoker. Smoker first appeared as a captain in Loguetown, Gold Roger's hometown, and the location of his eventual execution. When Luffy and his crew quickly stop at Loguetown, Smoker makes it his mission to capture Luffy. Smoker is also a recurring adversary of Luffy's and shows up various times throughout the series following the Loguetown Arc.
Given the post-credits scene and Smoker's role in the source material, Luffy and his crew will likely cross paths with Smoker at least more than once in One Piece Season 2. Another indication that the crew will be heading to Loguetown next season is that Zoro needs to replace two of his damaged swords after his fight with Mihawk. Loguetown is where Zoro got his replacement swords, Yubashiri and Sandai Kitetsu.
Monkey D. Dragon
In episode one of One Piece, at Gold Roger's execution, the camera pans over the crowd to show the various attendants. Some notable faces shown in the crowd included a young Shanks and Mihawk. There was also a mysterious figure in a green cloak in a attendance as well. There is a high chance that the cloaked figure was Monkey D. Dragon, Luffy's father and son of Vice Admiral Garp. Dragon is also the leader of the Revolutionary Army, a group dedicated to overthrowing the World Government. In the source material Dragon makes a brief appearance during the Loguetown Arc so it would not be too far fetched of an idea if he were to show up next season.
Entering the Grand Line & Laboon
As the Straw Hats make their way to the Grand Line, they must inevitably make their way to Reverse Mountain. If any crews hope to make their way to the Grand Line, they have to embark on the treacherous mission to navigate the mountains challenging rapids. In the original series, Luffy and his friends encounter the enormous island whale Laboon and some agents from mysterious Baroque Works during their descent from the mountain. Since Luffy and his crew are making their way toward the Grand Line, we can expect Laboon to appear or be referenced.
Skypiea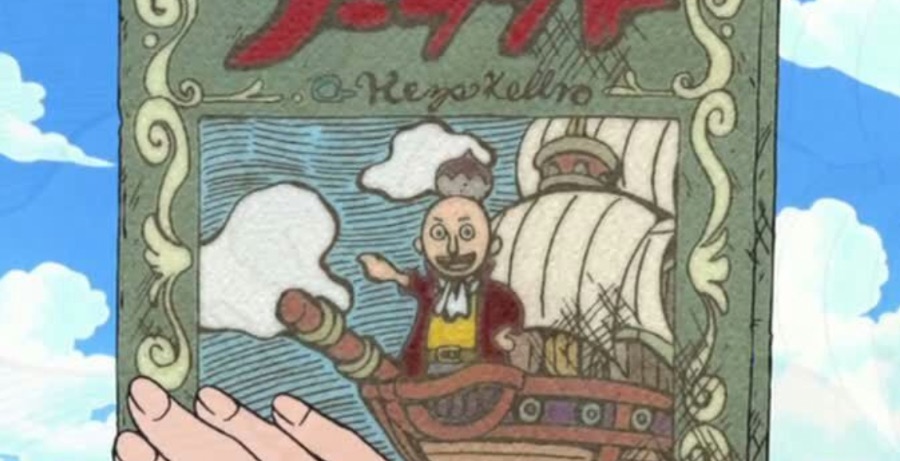 As Zoro lay unconscious and recovering from his wounds left by Mihawk, Nami read him a story from a book. The book in question was titled "Liar Noland." It tells a child's fairytale book about one of the biggest liars in the world from over four hundred years ago. In the original series, Nolan was a real adventurer, and his real story with the city of gold is connected to the sky island, Skypiea. While I don't know if the Straw Hats will go to Skypeia next season, I theorize they could, at the very least, learn about the sky island and the city of gold to help the crew set up for an adventure in the third season.
Buggy & Alvida Team Up
Alvida and Buggy were two of Luffy's first adversaries as a rookie pirate this season. After their respective defeats, both pirates swore vengeance on the rubber boy's head. Later in the season finale, Buggy and Alvida meet at a bar and share a drink with one another as each of them mentions how they want to take Luffy out. It is safe to assume this meeting between the two pirates is the beginning of their alliance. In the source material, Buggy and Alvida ally with one another and combine their efforts for their shared goals. So it should not be surprising that Buggy and Alvida return in One Piece Season 2 to take their revenge on Luffy together.
Chopper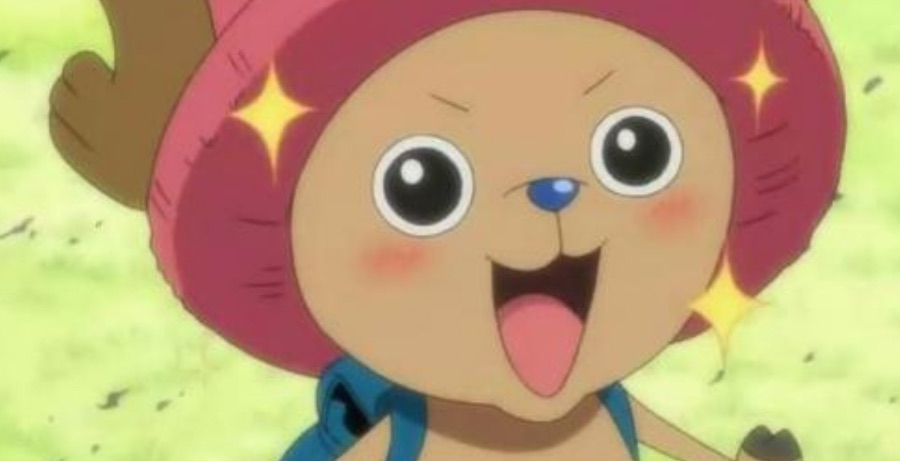 Zoro's injuries from his fight with Mihawk showed that the Straw Hats are extremely vulnerable without a doctor on their crew. The crew is bound to meet more dangerous enemies and face harsher elements as they make their way through the Grand Line. If Luffy learned anything from this season, it would be prioritizing finding a skilled doctor. The best man, or should I say reindeer for the job, is Tony Tony Chopper. In the source material, the crew met Chopper by chance after one of their crew members fell gravely ill during the Drum Island Arc. There is a pretty good chance Chopper could make an appearance next season, as long as Luffy keeps his priorities in order.
More of the Seven Warlords of the Sea
This season introduced the Seven Warlords of the Sea system through Dracule Mihawk's inclusion. As Garp explained to Koby, the Seven Warlords of the Sea are seven powerful and notorious pirates allied with the World Government. In return, these pirates are allowed greater liberties to commit crimes, and their bounties are frozen. The Seven Warlords are one of the Three Great Powers that help keep the world balanced along with the Marines and the Four Pirate Emporers. Having met Mihawk this season, there is a very good chance One Piece Season 2 will introduce more warlords, such as Crocodile or even Jinbe, by appearance or reference.
Crocodile, Baroque Works & Alabasta
The name Baroque Works frequently surfaces in the first season, and Zoro's clash with Mr. 7, a Baroque Works member, hints at intriguing developments to come in One Piece Season 2. In the original series, Baroque Works, masterminded by Crocodile, is a formidable criminal syndicate with a mission to disrupt and manipulate Alabasta Kingdom. The organization committed countless acts of espionage, sabotage, and murder to orchestrate Alabasta's descent into civil war. As fans eagerly anticipate the next season, the possibility of Crocodile's appearance, further exploration of Baroque Works, and the Straw Hats traveling to Alabasta are possible.
Nico Robin, aka Miss All Sunday
If Crocodile appears next season, Nico Robin will surely be by his side. In the source material, Robin, also known by her Baroque Works code name Miss All Sunday, served and partnered herself with the organization's leader, Crocodile. Following the events of the Alabasta Arc, Robin joined the Straw Hat crew. If One Piece Season 2 heads in the direction I think it will in its next installment, then fans can learn and see more about the enigmatic Nico Robin.

Portgas D. Ace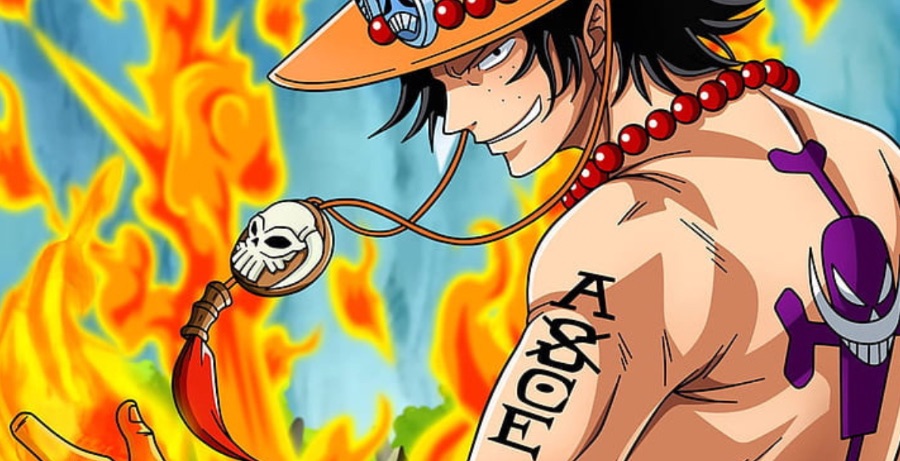 Portgas D. Ace is Luffy's older brother who is also a pirate. Although there were no hints of Ace in the first season of the One Piece, there is a pretty good chance of Luff running into his big brother in Alabasta next season. On the original series Luffy and the crew run into Ace in Alabasta as they make their way to face off against Crocodile. Although Ace's presence in the Alabasta Arc is brief, he does make a lasting impression and shows up from time to time throughout the series afterwards.
---
The first season of the One Piece Netflix live-action series has fans eagerly anticipating the adventures that lie ahead for the Straw Hat Pirates. As they prepare to set sail and continue their adventures, several exciting possibilities await.