Monkey D Luffy is one of the most iconic figures in anime and manga industries. As the main protagonist of Eiichiro Oda's beloved series One Piece, Luffy captivates audiences with his infectious energy, indomitable spirit, and stretchy physique that defies all odds. From his humble origins and the powers bestowed upon him by a mysterious Gum-Gum devil fruit to his symbolic role in the grand narrative, Luffy embodies the essence of determination, freedom, friendship, and the pursuit of dreams.
As fans eagerly await the premiere of the One Piece live-action adaptation on Netflix. Newcomers unfamiliar with the series may be curious about the rubber pirate boy. Join me as I delve into the captivating world of One Piece and learn all of the essentials about Monkey D Luffy.
Monkey D Luffy's Origin Story
As a young boy, spent his earlier years on Dawn Island in the East Blue region of the world. Luffy accidentally ate the Gomu Gomu no Mi Devil Fruit, which essentially turned his body into rubber and took away his ability to swim. Such is the curse all Devil Fruit users have to bear. Shortly after this, his idol, the pirate captain Red-Haired Shanks and his crew, save Luffy from a group of bandits and seacoast, but Shanks sacrifices arm in the process.
Inspired by Shanks' and his crews bravery and spirit for adventure, Luffy swears to become a pirate, gather a loyal crew, and set out on a grand adventure to find the fabled One Piece treasure. Impressed by Luffy's determination, Shank's bestows his straw hat to Luffy and they make a promise that Luffy will return it to Shanks once he becomes a great pirate.
Later on, at the age of 17, Luffy sets sail from the East Blue Sea to the Grand Line in search of the legendary treasure, One Piece, to succeed Gol D. Roger as the new King of the Pirates. Luffy's origin story not only reveals the transformative moment in his life but also highlights the significance of his encounters and the unbreakable bonds he forms along the way.
So what are Monkey D Luffy's Powers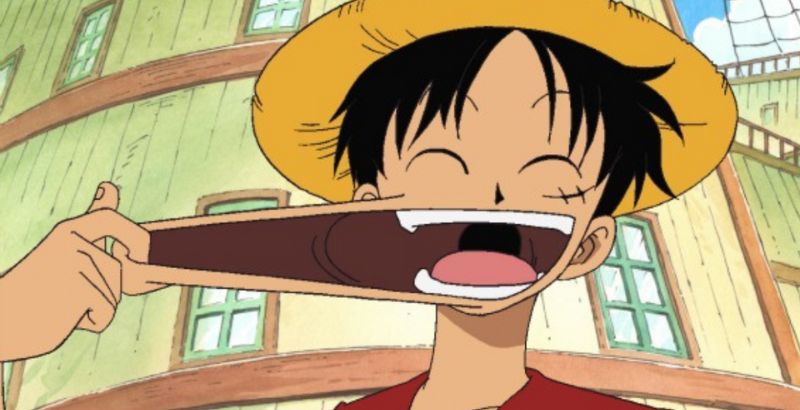 A significant part of Luffy's power stems from him consuming the Gomu Gomu no Mi Devil Fruit, translated as the Gum-Gum Fruit which transformed his body into rubber. This ability grants him a variety of unique abilities, combined with his creativity, makes him a force to be reckoned with in a fight. Luffy unique powers and creativity helped him to manipulate his body into to different combat techniques and transformations known as gears. These gears are a result of Luffy's unique Devil Fruit power and his ingenious adaptation of its properties.
For example in Second Gear Luffy can manipulate his blood flow to increase his speed and strength temporarily. This ability enhances his reflexes, agility, and striking power, enabling him to overwhelm opponents with swift and powerful attacks. As of right know Luffy has four gears that exemplify his resourcefulness in combat, allowing him to adapt and overcome challenges. However, using these gears comes with limitations and risks, as they consume significant amounts of energy and place strain on Luffy's body. Through his mastery of these gears, Luffy showcases his growth as a fighter and his relentless pursuit of becoming the Pirate King.
Lastly Luffy also has developed mastery of all three types of Haki which include observation, armament, and conquerors. Haki is a powerful latent ability that exists within certain individuals. It is a form of spiritual energy that can be harnessed and developed through training and experience. Haki grants users heightened senses, the ability to intimidate and potentially knock out weaker-willed individuals, and a form of "invisible armor" that enhances their combat abilities. Combining his rubber body, gear techniques, and Haki abilities has made Luffy an immensely formidable fighter with the potential to take on powerful adversaries and rivals in his journey to become the Pirate King.
Friendship means everything to Luffy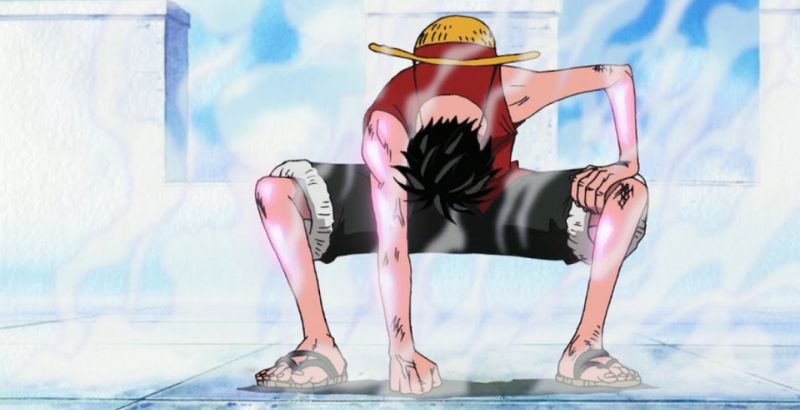 For Luffy, friendship and his crew represent a source of strength, inspiration, and unwavering support. They symbolize the power of unity, shared dreams, and the belief that together, they can overcome any obstacle in their path.
The camaraderie and deep bonds he shares with his crewmates serve as a driving force in his pursuit of becoming the Pirate King and creating a world where their dreams can flourish. An important aspect of their bond is that Luffy believes he can't become the Pirate King without them by his side. Luffy is strong in his own right but it takes more than strength to be alone King of the Pirates. That's why Luffy puts so much faith in each of his crew mates. From the navigator to cook each one serves an important role.
Love of freedom
Wealth, power, and prestige mean very little to Monkey D. Luffy. While other pirate want to be the most powerful, wealthy, or feared pirates in the world Luff just wants freedom. To Luffy freedom is equivalent to happiness. Through his unwavering pursuit of freedom, Luffy inspires others to break free from societal constraints, both literally and figuratively, to live their lives freely too. He believes true freedom lies not only in the absence of restraints but in the ability to choose one's own destiny and to never lose sight of one's dreams. Ultimately Luffy's goal is to be in a position that allows complete freedom. To him that position is Pirate King.
His straw hat
Monkey D Luffy's straw hat holds immense significance to him, and one could say that it is his most prized possession next to his friends. Luffy treasures the hat as a memento of their friendship and a constant reminder of the person who inspired him to become a pirate. The hat also symbolizes Luffy's promise to Shanks that he would return the hat once he became a great pirate.
This represents Luffy's determination to follow in Shanks' footsteps and one day surpass him to become a great pirate in his own right. The straw hat is a constant reminder of Luffy's goal and connection to Shanks, who continues to inspire and guide him on his journey. However, unbeknownst to Luffy, the original person that first wore his straw hat was not Shanks. Shanks received the hat from his mentor in a similar fashion that he entrusted it to Luffy, so Shanks was moved to pass the torch on to Luffy too.
Where else can you see One Piece and Luffy?
If you want to know more about Monkey D Luffy ahead of the Netflix live action adaptation, you can learn more about him and his journey by checking out the One Piece manga and/or anime series. The series has more than 1065 chapters and episodes to date. Although a series with 1000+ chapters might sound daunting and never-ending, it is worth reading or watching. In addition to the anime and manga series, you can see more of Luffy in the One Piece film franchise, which comprises 15 movies. Each features unique storylines, new characters, and epic battles, showcasing Luffy and his friends' abilities and determination.
---
From his first appearance in One Piece Vol. 1 in 1997 to his highly anticipated live-action adaptation debut on Netflix. Monkey D Luffy is hands down one the most iconic anime and manga characters of the last two decades. I and excited to see how the live-action adaptation will continue the next chapter of his legacy.