Have you been wanting to share your love of Hell's Paradise with the world? Well, this news is for you! Ground Y, the brand proposing new possibilities in fashion with its genderless and ageless style, drawing upon the core principles of Yohji Yamamoto, is partnering with Crunchyroll, the ultimate home for anime worldwide, to present a limited fashion collaboration celebrating the expansive universe and characters of Hell's Paradise. The limited edition Ground Y x Hell's Paradise collection will be available for fans starting today through August 31, both in-store and online in Japan, with Crunchyroll supporting the launch online in North America, Latin America, Europe, and Australia / New Zealand.
Adapted from the acclaimed manga created by Yuji Kaku, Hell's Paradise follows Gabimaru, who reigns as the strongest and most ruthless assassin in his village. But now finds himself on death row—with only one way out: retrieve the Elixir of Life from a sinister island.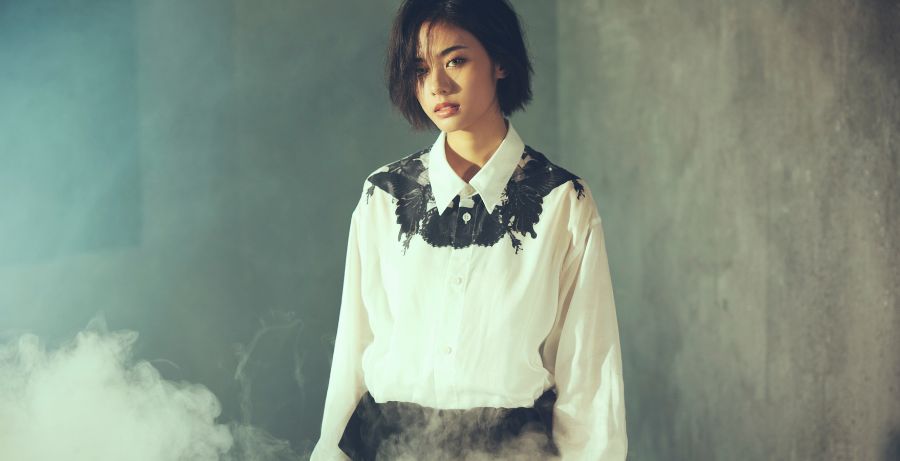 Longing for freedom, he accepts the challenge. But with fellow convicts vying for the same prize and demonic beasts lurking, how will Gabimaru and his handler, the executioner Yamada Asaemon Sagiri, survive this harrowing quest? From TWIN ENGINE with animation produced by MAPPA (Attack on Titan Final Season, JUJUTSU KAISEN, Chainsaw Man), the series has gripping visuals and themes that translate into a compelling capsule collection. Hell's Paradise can be streamed now on Crunchyroll.
The 13-piece Ground Y x Hell's Paradise collection, which incorporates the unique worldview and characters of Hell's Paradise, features a wide variety of gorgeous items, including shirts with vivid flower and butterfly designs on the collar, which are key elements of the series, and striking T-shirts with the characters' faces peeking out. Are you looking for jewelry? The ear cuff in the shape of a hand and the beautiful hand/butterfly necklace are perfect standout pieces. Please note that the quantity for order sales is limited, so act quickly. You can find the official online store here.