Outfest LA 2023 hosted documentaries from all over the world grappling with religion, family, film, music, and life through queer lenses. These 8 documentaries in particular earn the spotlight for how they refuse to be held back by the myriad outside pressures trying to keep queerness in the closet. Whether confronting the religious views of the subjects' own parents or reflecting on how queerness has impacted the art they make and consume, these documentaries are each careful to show queerness as an asset to a more open, fulfilling experience with the world.
1946: The Mistranslation That Shifted Culture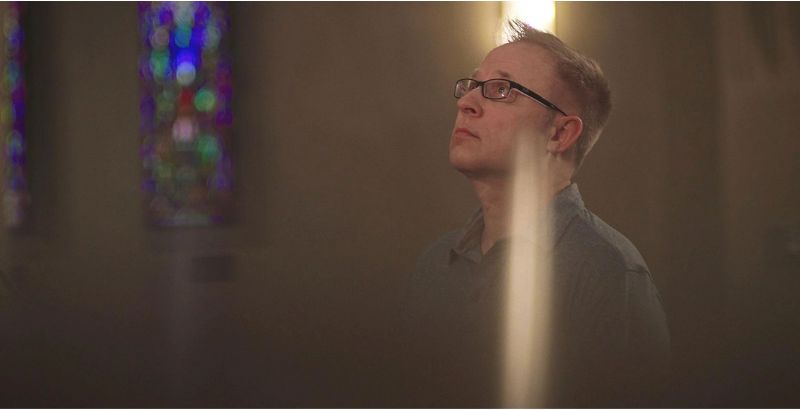 Rocky Roggio's 1946: The Mistranslation That Shifted Culture attempts to help undo a lie about homosexuality in the Bible. It's not a word that appeared in any translation of the sacred text until 1946. In this Outfest LA 2023 documentary, its subjects explain their journies from life under a kind of Christianity that presumed queerness was a sin to uncovering a Christianity that embraces and loves queerness. Some subjects are straight, some are queer, and the effects this hatred has had on them and countless others are profound.
Importantly, the documentary digs into the deep difficulty of navigating matters of faith and firmly held beliefs. This includes the filmmaker's own father, a minister who himself is writing a book about the sin of homosexuality. The film does an excellent job detailing the timeline of how the word found its way into the Bible in the first place and the various unintended and fully intentional mistranslations that editions of the Bible would use or abuse. Line by line, the documentary unravels scholarly explanations of the historic and linguistic context for each example of where modern translators have written homosexuality into the list of sins. But can the incredibly well-researched and highly reputable sources of the filmmakers possibly change the deeply-held beliefs of Christians that have come to believe homosexuality is a grave sin? Can the relief of learning the history behind this mistranslation outway the pain wrought by all of the people who will remain unconvinced?
Chasing Chasing Amy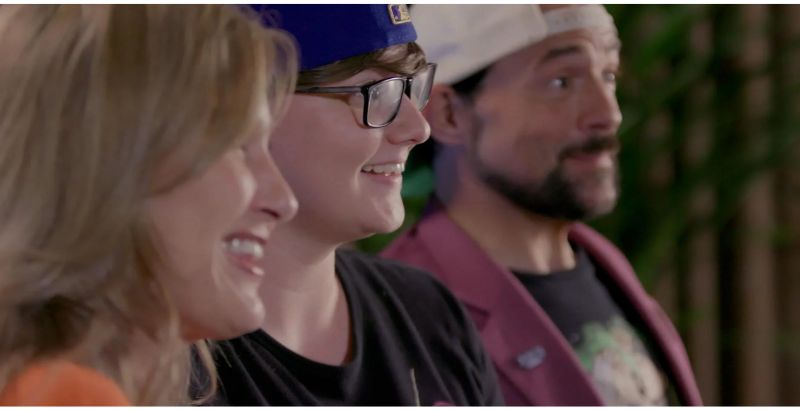 Kevin Smith's Chasing Amy has a deeply complicated legacy. It's a film drought with biophobia and marked deeply by the age it was created in. Yet, it was also a completely transgressive and progressive film that featured queerness in a way few blockbusters led by famous directors have ever demonstrated, even still today. Chasing Chasing Amy is an incredibly personal documentary by Sav Rodgers that screens "things are allowed to just simply be complicated." Sav credits the film with having saved his life as a young queer, trans person who didn't yet understand any of that. It was the only piece of queer media he was aware of and watch it ad nauseum. So when he first set out to make a documentary about the film, it started a bit biased by that connection.
But over the course of several years of filming, editing, and growing up, the film evolved into a project about complication itself. Sav transitions over the course of filming. He marries his girlfriend and goes through all kinds of difficult times in his life. And through it all, simply processing his feelings about Chasing Amy through interviewing its cast, creators, and critics while building a formative relationship with Kevin Smith was as important to this stage in his life as the original film was to the prior. It's an excellently crafted film that never mistakes adoration for appreciation when it comes to its subject. But all the while the people involved with, and the world surrounding Chasin Amy evolved, we watch the real subject, Sav himself, grow and evolve too.
Coming Around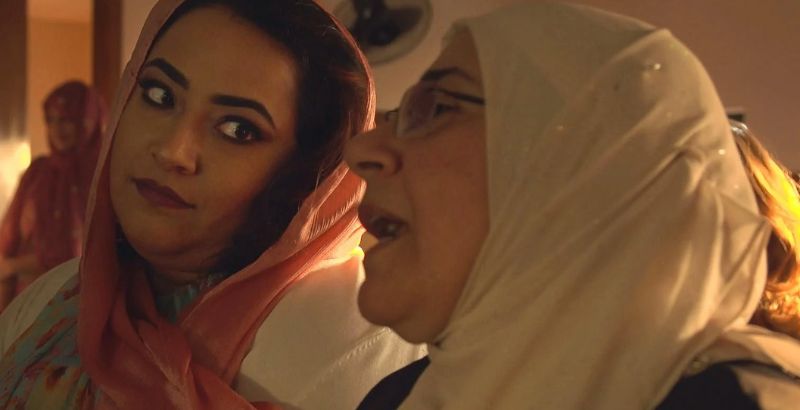 I wasn't quite sure how to feel about Sandra Itäinen's Outfest LA 2023 documentary Coming Around unit the final scene. You want, deep inside, for a documentary about a queer daughter struggling to come out to her religious mother to show it's possible. You want the mother to, as the title implies, come around and embrace their daughter fully and truly. But for a whole lot of people, that is just never going to be the case. So instead, Coming Around is about fighting to find common ground, mutual respect, and abundant love in spite of irreconcilable differences in views about queerness. The documentary isn't always easy, but it does chart a path forward for its subjects and thereby, hopefully, the endless people who are in similar situations. Coming Around is also always honest and never tries to sugarcoat the pains of being on such a separate page from the most irreplicable person in your life. And with one final scene, it turns all of your fears and frustrations about people's abilities to change and reminds you that indeed they can. It just may take them some time to come around.
Evan Ever After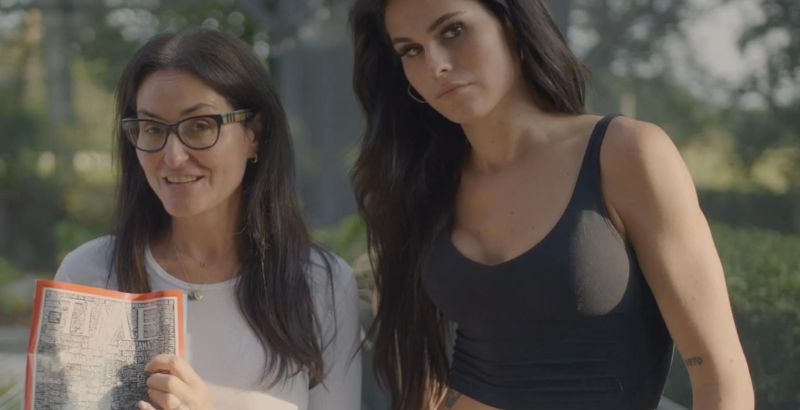 Evan Ever After by Ariel Mahler and Radha Mehta is about a trans teen, Evan, becoming who they've always been with no barriers except for time. She has nothing but total and enormous support, the way things should be. This Outfest LA 2023 documentary shows the worries of her parents are far greater than anything she carries in her totally carefree experience of the world. It does remind that a whole lot of trans teens and people in general don't have the luxury to have such a simple and easy transition as Evan. The film highlights the attacks against trans existence being perpetrated by state governments across the U.S. But as Evan makes clear, "My goal is to be the person for LBGT trans kids to look up to and boost their confidence."
The Girl That Got Away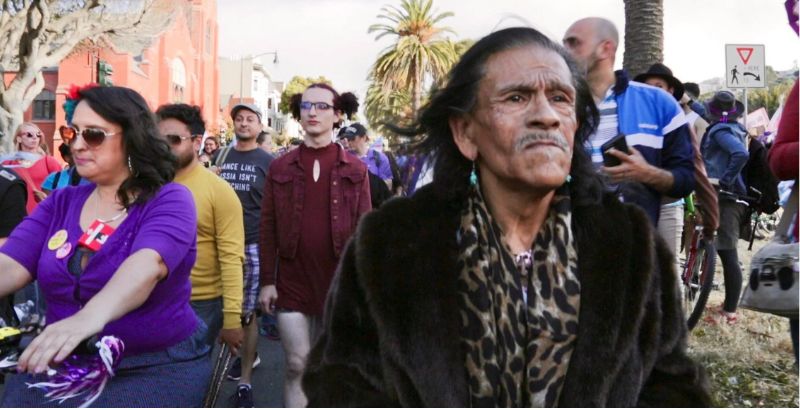 From Lauren Veen and Ephi Stempler,
The Girl That Got Away
is one of the Outfest LA 2023 short-form documentaries that stood out for how well its length services its message. Angel spent a lifetime playing male roles on and off-screen but now, upon fully coming to terms with their being trans, it's time to live fully as a woman. It's short and to the point, but powerful in its asserting that nobody should have to live behind a veil, not even somebody whose entire career and very image was
built off a machismo
that was never really theirs.
It's Only Life After All
One of the most anticipated Outfest LA 2023 documentaries, Alexandria Bombach's It's Only Life After All follows Amy Ray and Emily Sailers, aka the Indigo Girls — one of the most essential and beloved queer bands of all time. The documentary is sure to be a retrospective on decades of music, relationships, and activism that have made the band so famous. But it's also very clearly a celebration. The film doesn't dwell heavily on struggles, trauma, or hardship. Of course, it depicts the realities of being among the first and few out queer public figures, let alone being an all-female band in the 90s.
It's Only Life After All is also very self-reflective. It acknowledges a lifetime of self-consciousness, miscommunication, and mistakes. It's always positively framed. Reflections on how the pair's understanding of activism and the place of whiteness in community organizing evolved over time are sincere. But they're also more interested in what it means to learn and grow than the mistakes themselves. The same is true of their discussions of everything from gender and queerness to music and being a band. It's exactly the kind of energy to match the kindness and caring that endless fans have derived from their relationship with the band, their music, their activism, and their individuality over the decades.
Love, Jamie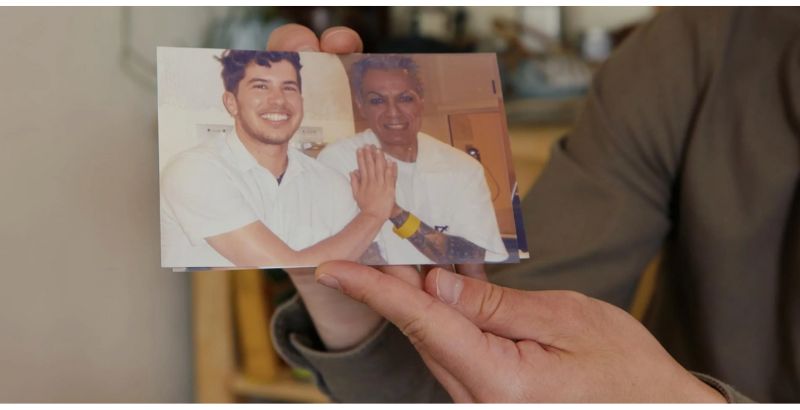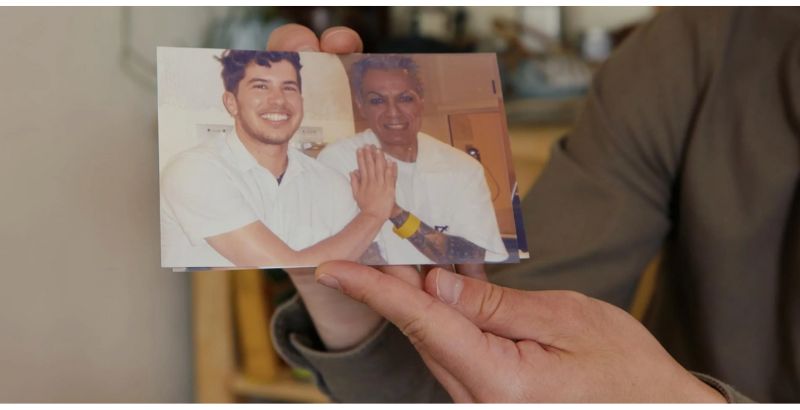 Love, Jamie, a documentary directed by Karla Murthy, is the utterly heartbreaking and inspiring story of Jamie Diaz, an incarcerated, trans artists whose powerful work has been made known to the world thanks to a powerful friendship. It will, in equal measure, enrage you about the carceral system and thrill you about the life Jamie has been able to live and will be able to continue living thanks to her art and the people that have made it public. Told through many phone calls over many years, the film follows Jamie through different stages of her life and her artistry, culminating in something powerful and devastating at once.
Relighting Candles: The Tim Sullivan Story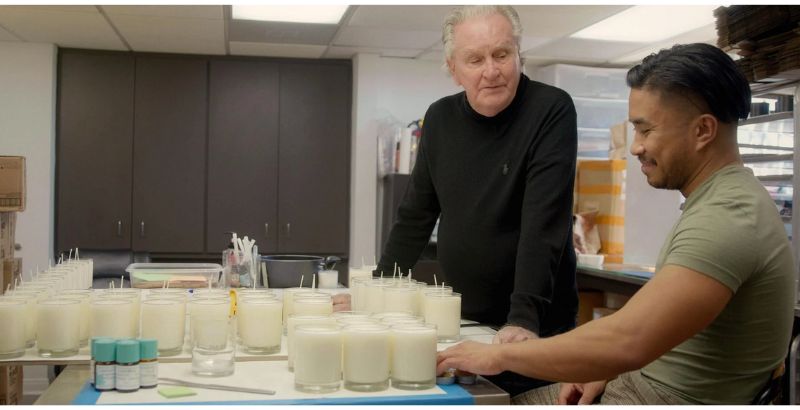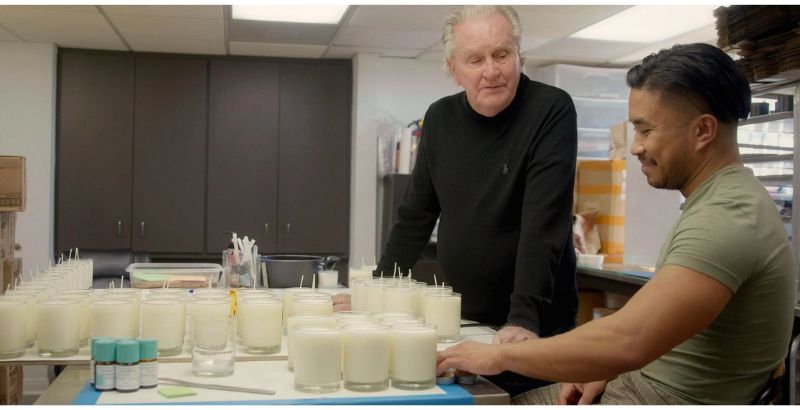 By directors Zeberiah Newman and Michiel Thomas, Relighting Candles: The Tim Sullivan Story is an Outfest LA 2023 short documentary about second chances. Tim's story really starts with recovery. He didn't get there on his own, and knows how important community and relationships are to staying clean, so he's dedicated his life to making sure that other queer, unhoused, and recovering folks can get second chances too through his candle company, Timothy Jay Candles. It's also a story about how altruism, popularity among famous patrons, and a strong moral purpose are still not enough to protect a thriving business. So the documentary is also about how marginalized people are forced to be more resilient all of the time.
---
These documentaries and more were screened at Outfest LA 2023. Follow our full coverage here.