The 2023 Capital Irish Film Festival drew to a close with so many excellent highlights in its wake. Short films, narrative features, and documentaries, each drawing from different corners of the Irish experience, helped create a well-rounded, zero-misses festival. These 7 highlights demonstrate some of the festival's best, deserving to become available for wider audiences to experience in the future.
Ballywalter
Two sad, lonely people and a taxi. Ballywalter is all about intimate moments in confined spaces. Its two characters are both suffering losses and coping rather poorly, one by driving her ex's taxi for fares, the other by taking her taxi to a comedy class on the regular. But their time spent together in the cab transforms them both.
The Cry of Granuaile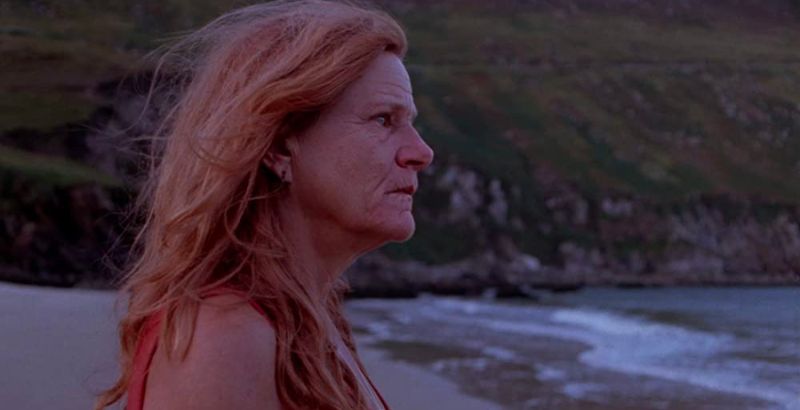 One of the more unique displays among the Captial Irish Film Festival highlights, The Cry of Granuaile begins as one thing and ends as nothing you could expect. Shot with a bit of graining and sepia, the movie follows an American filmmaker as she travels to Ireland to research the legendary pirate queen Granuaile. But as she enlists and perturbs an academic expert on the subject, questions are raised over the ownership of mythology and what an accurate depiction even means. The story is creatively blended with the in-movie filmmaking in a truly unique way.
First Date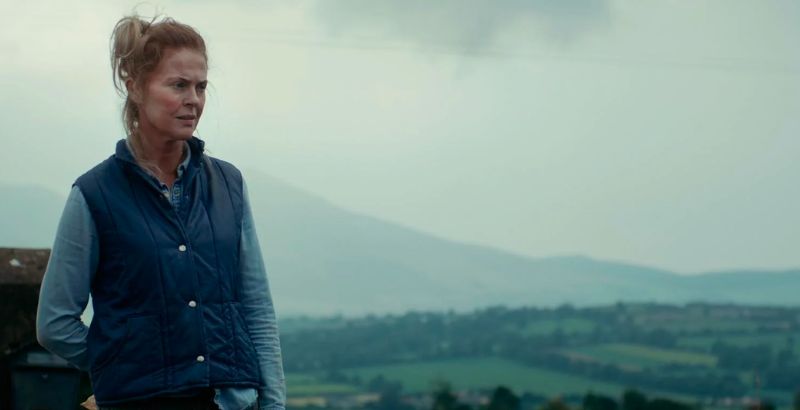 First Date is a short film about a somewhat recently widowed mother running a large farm nearly by herself who finds her daughter's date getting out of the taxi before she does and chooses to lock him in a trailer rather than let her daughter see him—in a funny kind of way. The second I saw what the taxi driver looked like, I knew how this short was going to end, but that doesn't matter. It's still a funny and touching tale of loss, mourning, and moving on.
Foxglove
A short film mostly spoken in Irish, Foxglove is a classic tale of return and regret. When a daughter returns home to visit her dying father, a few intimate conversations and a spell at the pub make for a touching reminder of life's limits and our need to push them. As one of the many films that highlight the constraining feeling of rural Irish life, the movie begins and ends in a wider format, switching to a more narrow one while home to carefully demonstrate the ways that home can be so limiting.
Lakelands
Lakelands concluded the Captial Irish Film Festival, earning a spot among its highlights for how it takes its main character on the clearest and most transformative journey in the festival. What begins as a man hellbent on self-destruction becomes a long and hard-learned lesson in patience, stepping back, and letting go. Where masculinity and its impacts have been chief among the festival's themes this year, Lakeland is a demonstration of just how much more fulfilling a man's life can be if they can learn to let go of some of their biggest masculinity cages: his obsession with providing for himself and other people, refusing to seek medical attention, the need to be a celebrated town sports hero, and the need to be every women's object of sexual desire.
Lola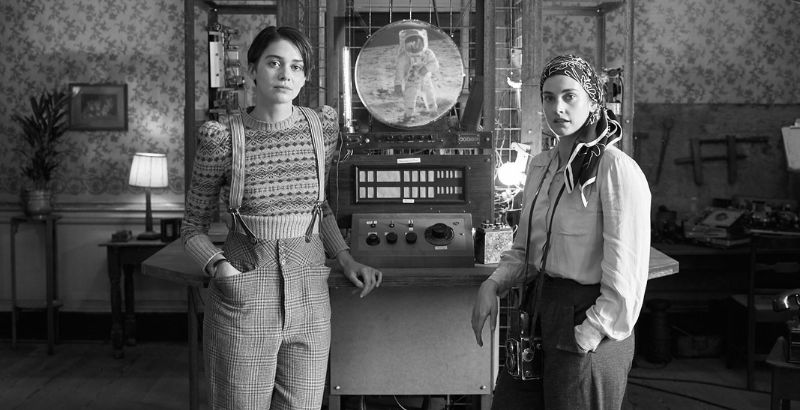 Another incredibly creative entry to the Captial Irish Film Festival highlights list, Lola is a found footage-esque film about two sisters who discover a way to hear broadcast messages from the future during the height of World War II. While at first, they use it just to fall in love with the music and film of the decades to come, they soon start trying to influence the war by providing future intelligence that saves lives from German bombardments. But when they realize that their actions are impacting the very future they cannot wait to inhabit, things start to go terribly wrong. It's a massively creative take on time travel paradoxes with a very fun undercurrent and a bit of romance running throughout.
Nothing Compares
Nothing Compares is a must-see documentary on the life and career of Sinéad O'Connor. Combining mostly old footage and interviews, new voiceovers, and dramatic reenactments, the film tells the unfairly maligned singer's life story, from her caustic upbringing to her monumental global success to her international conservative backlash and downfall. It's told through her own and her close friends' perspectives while making it abundantly clear to anybody who watches that she was not only an artist who deserved better in her own time but remains an artist who deserves better today as she continues to create and perform new music.
---
The Capital Irish Film Festival is rife with highlights, including so many other shorts, features, and documentaries not listed here. Nothing Compares is streaming now on Showtime.