Reading Time:
3
minutes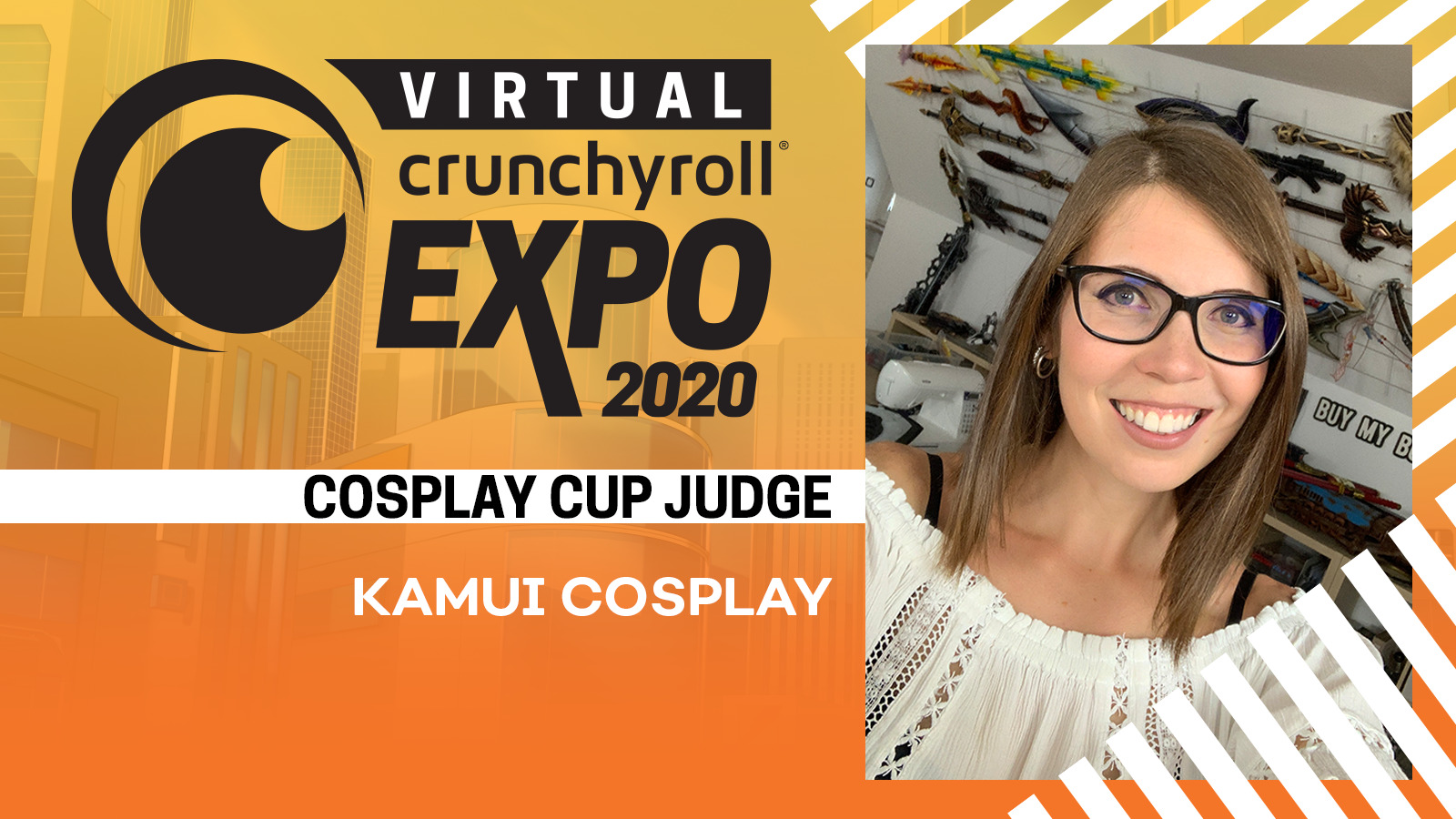 This weekend, September 4 – 6, 2020, kicks off the Virtual Crunchyroll Expo (VCRX). Crunchyroll Expo like many other events have switched things up from their usual in-person format to a virtual one. The event will connect anime fans together with each other and with special guests. One of those guests is Kamui Cosplay who will be one of the judges at this year's Crunchyroll-Hime's Cosplay Cup. 
Kamui Cosplay aka Svetlana is an internationally renowned costume and content creator, author, teacher, and YouTuber from Germany. She has over 17 years of experience. Having created many award-winning costumes,with her husband Benni as well as a long-running series of popular instructional books, video tutorials, and crafting patterns for home printing. 
Additionally, Kamui is well respected and widely known for the support she gives. She loves sharing her knowledge, techniques, and experience with the world, and always finds ways to help cosplay veterans and newcomers alike. She's a popular cosplay guest at conventions and events worldwide, running workshops, Q&As, and crafting panels.
I got the chance to ask Kamui some questions via email ahead of the VCRX cosplay competition, where she explained her most challenging cosplay outfit, her favorite thing about cosplay, and the advice she passes onto first time cosplay crafters.
---
BUT WHY THO: What has been your favorite thing about cosplaying after all of this time?

 Kamui Cosplay: I absolutely enjoy experimenting with new materials and trying out new techniques. Projects, where I even have no idea where or how to start, are my favorite. I just enjoy challenges and learning from them. As an artist, I just want to grow and improve my skillset, so something I never did before, is always very exciting for me.
BUT WHY THO: What was the most challenging cosplay outfit/accessory you've ever done and what made it so challenging?

Kamui Cosplay: I think my most challenging costume was the Protoss Wizard. It was the very first time I seriously got into coding LED strips and created a quite elaborate wig for my own standards. In addition, it was based on my own design and I redid plenty of parts until I was finally happy with the overall look. In total, I worked around a year on this project, but had quite some struggles and issued that forced me to take several breaks. In the end, though, it turned out to be one of the more educational projects that introduced me to plenty of new techniques. I also won the Blizzard Costume Competition with it in 2014, so this is clearly an extra bonus point.
BUT WHY THO:  What is some advice you would pass onto newcomers that want to try crafting their costumes or accessories?

Kamui Cosplay: I think something small like a bracer is already a great start for a new costume. Even though you never made one before, it's easy enough to try out a new material and doesn't cost you a lot of time to redo in case you are not happy with the result. In addition, finishing something of your costume gives you always a huge confidence boost and motivates you to keep ongoing. So, starting with something you won't struggle with a lot is the right way I think.
---
This year's Crunchyroll-Hime's Cosplay Cup will feature an international group of finalists competing for thousands of dollars in cash and prizes in a cosplay competition. You won't want to miss the chance to see passionate fans use their crafting skills and cosplay videos to bring anime to life in this highly-anticipated event.
The Crunchyroll-Hime's Cosplay Cup will take place on the Crunchyroll Stage on Saturday, September 5 from 7:00 – 9:00 PM PT.
For your free passes to VCRX, head to the Crunchyroll Expo page here.