Warcraft was the star of the show of Blizzcon 2023, the return of Blizzard's annual convention, which celebrates all of its properties and fans. Warcraft got new World of Warcraft and World of Warcraft expansions and additions, updates to Hearthstone, and the release of its newest game, Warcraft Rumble. That is a lot to balance for one tentpole for Blizzard, one that is quickly expanding in every direction.
During Blizzcon 2023, I sat down with the General Manager of Warcraft, John Hight, to talk about how the core of Warcraft is grown and its future safeguarded. We talked about not only Warcraft Rumble and how new entries are considered but also how World of Warcraft's future is shaped with its past in mind as we look forward to its three new expansions. We also got to chat a little about World of Warcraft Classic and how its new season, Season of Discovery, is adding new twists to the Warcraft universe.
We started off chatting about how Warcraft Rumble came about. Specifically, where does lore come into play when thinking about a new tentpole to the franchise? Hight described Warcraft Rumble's addition as "It started in literally the crazy imagination of Tom Chilton. Tom was the game director on World of Warcraft. He and I worked together on quite a few expansions. The final one is Legion. And he just said, 'I really love the mobile game format. I love the simplicity of mobile games, easier control, and having it in your palm. Deciding, I'd like to make a mobile game. I'm like, oh, that's, that's interesting. So he gave us sort of his one-pager. Here's how he wanted to re-envision Warcraft there. And I love the fact that he used both our original RTS game, but even more so World of Warcraft, as a template".
We continued by taking a grander look at how any potential new game is considered for expanding the Warcraft universe. When asked about the potential for any other new types of games to be made for the universe, Hight detailed this assessment, "Well, the way we approach it is, we look at any genre, and we're like, 'hey, is there a game that we can create there that could really either define or redefine that genre?' We start with the player. In this case, Tom loved action strategy games. He felt like he could have a different voice there, have a different new twist on it."
Hight continued, "Not many strategy games and mobile have a very robust PvE experience, for instance. That's how we will distinguish, hopefully, and that's how we'll add more depth to this genre. And so it's the same thing when we look at targets, and we are looking at new projects all the time. That for the fun part of my job is people pitched to me. It's like they have ideas for things they want to do. But I always look for, 'Okay, is this literally going to be genre-defining? Is it one of our pillars? What's the gameplay? What's going to make this something people really want to do?"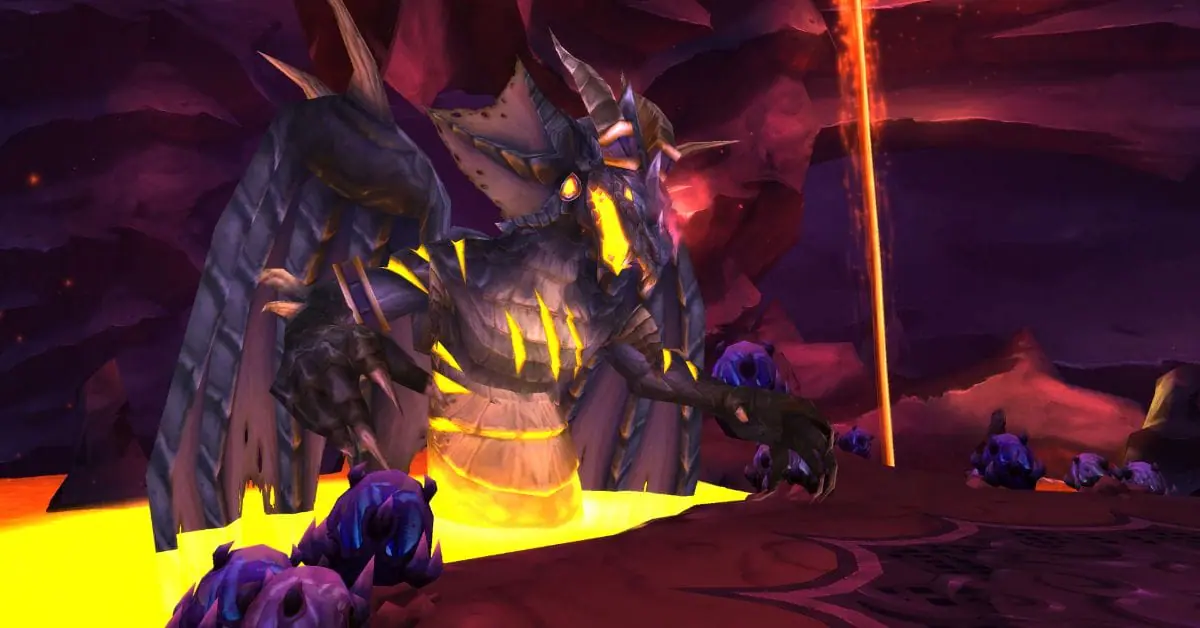 One major event for the Warcraft universe was the return of one of its creators, Chris Metzen, back to Blizzard. Metzen helped shape the world of Azeroth to cradle a franchise that has lasted thirty years so far. When asked about Metzen's return and his influence on all of Warcraft's properties, Hight gave a peek behind the curtains and how Metzen has dove into his new role:
"Chris is part of my leadership staff. So he really has purview over all the Warcraft games that we're doing. Right now, his focus is very much on World of Warcraft. We wanted to make sure that the World of Warcraft had a very ambitious plan for our 20th anniversary. It has now become a very ambitious plan for a saga. It's going through the next three expansions. So we're offering up in three tightly connected but independent expansions. And that's where a lot of his time is focused right now. He spends a lot of time with our story team on World of Warcraft. And our world-building team. So right now, a lot of work has been done in The War Within. He's kind of immersed in what's happening in our, in our 11th expansion and expansion 12″.
On the topic of future expansions and World of Warcraft's story returning to a more cosmic threat in the void, Hight talked about what safeguard are implemented to make sure that the player character and the overall story doesn't go off the rails. Describing the team's guidelines, "It's not only Chris, we have a creative director for World of Warcraft itself. That's Chris Robinson, [who] was Senior Art Director for a long time. He actually works very closely with Chris, and he's looking at literally every zone, every character, every quest line and reviewing it with that lens. It's like, 'Is this being consistent' with who we believe this place or these individuals are?' 'Are we empowering the heroes in the players in a natural way, not in a way that feels wrong?'"
With the announcement of the second and third expansions of the Worldsoul Saga, Midnight, and The Last Titan respectively, we are going back to old zones like Quel'Thalas and Northrend as they serve new modern story purposes. Hight gave a little more details on how these new zones are being implemented while also preserving their past usage in the game, "We're giving our world builders some free rein to expand. Those areas may be geographically larger than they were. That'll give them more opportunities to introduce some of the smaller points of interest where you'll have a culture or a local tribe and give them the ability to have storylines that center on that. We don't want people to feel like, oh, wait a minute, it's that same place I know. It's gonna feel like the same place; it's just that it is literally going to be a little bit larger than what you've experienced. Flight being much more accessible, we need to have a larger landmass for people to be able to explore."
Changing gears to World of Warcraft Classic and the introduction of the class-bending mechanics in Season of Discover. I asked about how that and the usage of unused content is being used to reshape World of Warcraft Classic into its own property and not just a revisit to old content. Hight wasn't able to confirm if this is the actual approach for Season of Discovery, but he did tell me more about what went into the creation of this new mode. "Classic has shown that it has a somewhat separate and very vibrant community. We do have a little bit of crossover between modern and classic. But we have a lot of very loyal fans and players in classic. It's clear that they love that community.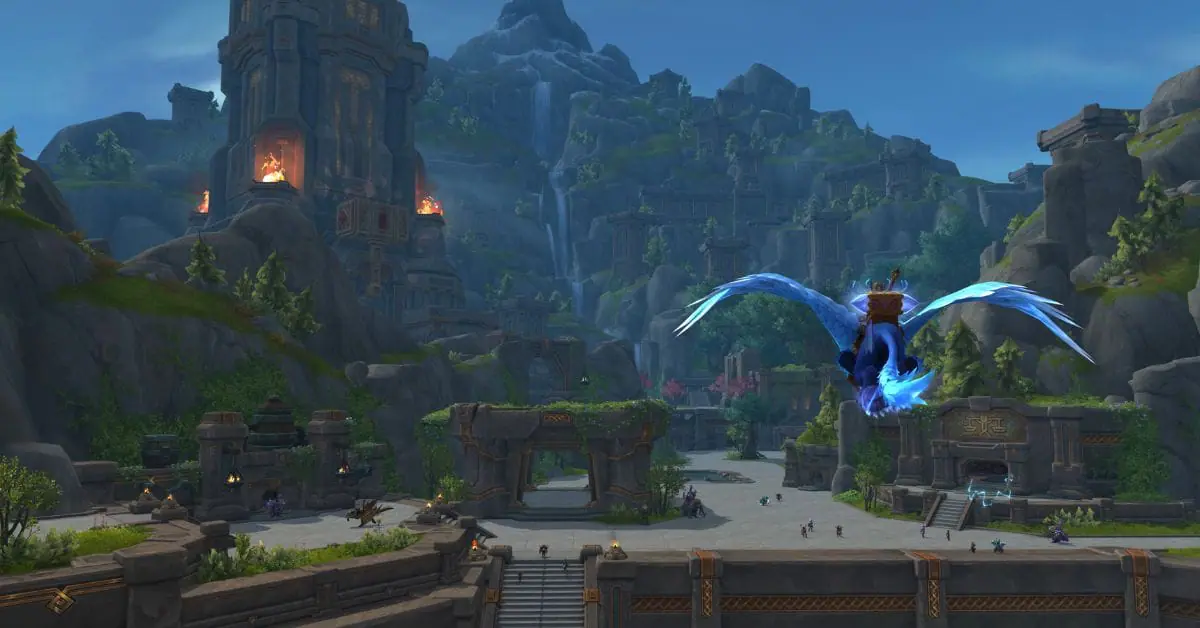 "We want to support them. We do wrestle with the question of [whether or not] we start an alternate history or put new content in classic. We're still kind of confining ourselves. We want to create a lot of cool gameplay and moments, and we're willing to explore some variants, as you'll see in raids that we're doing. But we're going to stick to the storyline that played out. That doesn't mean that that's completely off the table. The classic community has guided us in many ways. We thought we were just gonna do classic, and that was gonna be it. But they clearly love it, and we want to make them happy. So we're continuing to support them. But we'll continue to try and think of cool things, new things for them to do".
With the introduction of runes that change up class roles in Season of Discovery, there were some similarities drawn between that and the new class fantasy changes coming in The War Within through the new Hero Talents. Hight talked about those parallels and how those teams work together internally to create new content moving forward for all Warcraft fans, "We share with our team all of our plans like, here's what we're planning on doing in modern World of Warcraft, and here's what we're planning on doing in classic. We take feedback from the team. We have members of the team [who] play in both games and are excited to support it. So yeah, there's there's definitely a lot of influence and crossover".
So, what does the current Warcraft and ideas of today influence the future of the franchise?
Hight's answer was simple, "When I said I want us to live another 30 years, we fully plan to do that. I mean, all of our jobs, we look at it as our job is to make the right decisions, put the wheels in motion to take care of this universe so that the next generation of developers after us can take it even further. So we want to be able to transcend platforms, we don't want to be stuck to a particular platform or be too narrow in our thinking about how Warcraft can come to this form of media".
Under John Hight, the Warcraft universe has grown rapidly on every front. If you're concerned about it growing too quickly, don't worry. It all is in good hands.
This interview was transcribed from audio and edited for length and clarity.