The Fall 2023 anime season is halfway over, and we have gathered our early impressions of eleven of the series currently airing. Find out which Fall 2023 anime series you might be missing out on with our brief thoughts about each and links to our other coverage of several of these series. To make this list, we focused on episodic anime releases, which, unfortunately, some great Netflix titles didn't qualify for the list.
We provide a synopsis of what works, what doesn't, and whether or not we think the Fall 2023 anime series is one that will succeed largely with audiences. Hopefully, as we head into mid-season hiatus and fast approaching ends, we can help you curate your Fall 2023 anime watchlist.
---
Spy x Family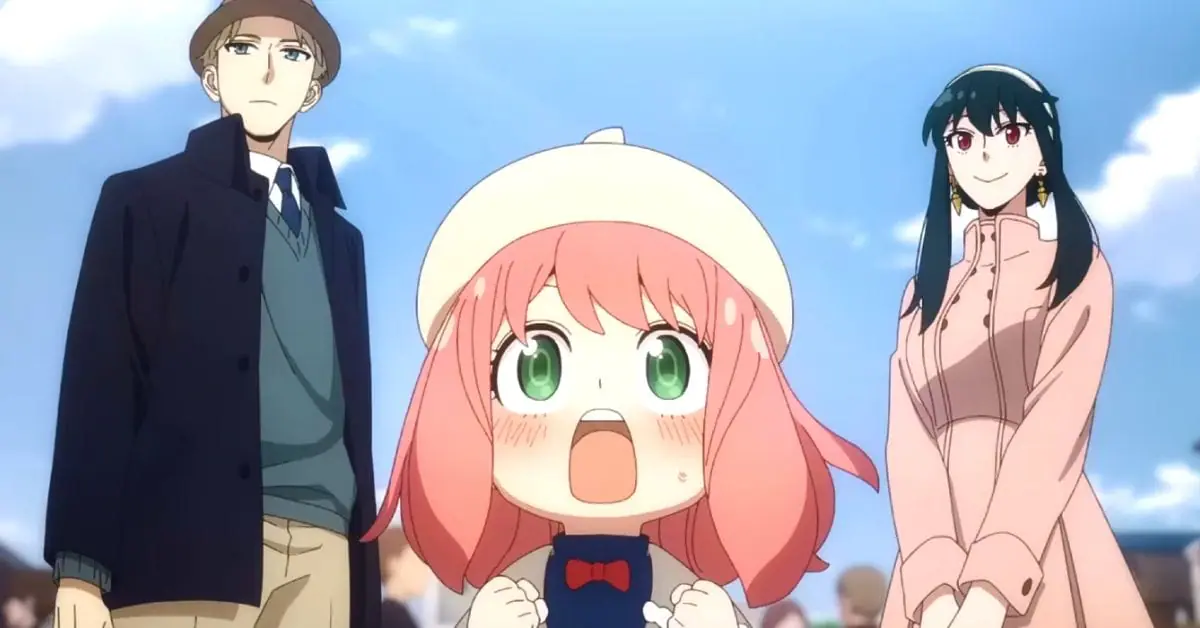 Animation Studio: WIT Studio and CloverWorks
Synopsis: The Forgers are back and all the fun continues as each tries to play their role in their family while growing closer to being what they have pretended to be all along.
What Works: This season has improved upon the show's trademark humor by expanding its focus to secondary characters and changing up some of the situations we find the family faced with.
What Doesn't: Thus far, the show has managed to avoid any significant pitfalls this season, leaving it as a wonderful, feel-good watch.
Odds of Success: High
You can check out our weekly coverage here.
Frieren: Beyond Journey's End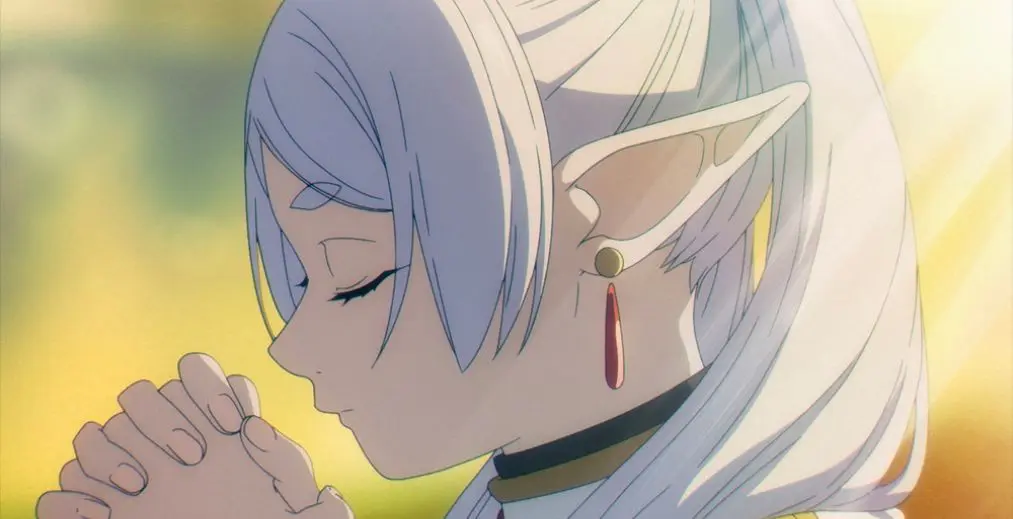 Animation Studio: MADHOUSE
Synopsis: After helping to save the world from the Demon King, 1,000-year-old elf Frieren retraces her steps to rediscover the journey and friends she let slip by her.
What Works: Fantastic animation, nuanced characters, and a gorgeous musical score are just the highlights of what makes this anime great. Coupled these elements with excellent world-building and an intriguing take on magic and you have a formula for an anime of the year contender.
What Doesn't: Save for some cliched racial fatalism in its handling of some of its fantasy elements, the show is without significant blemish.
Odds of Success: Extremely High
You can check out our weekly coverage here.
Jujutsu Kaisen
Animation Studio: MAPPA
Synopsis: The curses have banded together to spring a trap on Gojo. Now the combined strength of the Jujutsu community must free him if the world is to avoid chaos.
What Works: An intricately crafted narrative, creative fight scenes, and the gorgeous animation MAPPA has become famous for coming together to deliver a run of banger episodes this season.
What Doesn't: Aside from a couple of minor narrative hiccups, JJK hasn't given viewers anything to complain about.
Odds of Success: Extremely High
You can check out our weekly coverage here.
The Kingdoms of Ruin
Animation Studio: Yokohama Animation Lab
Synopsis: Humanity was guided through time by the help of Witches. But with the advancement of science, humanity has decided they no longer need witches and decided to wipe them out. Adonis is a human boy who was trained in magic by the Ice Witch Chloe. With his master murdered before his eyes, he now walks a path of vengeance against humanity, allowing nothing to stand in his way.
What Works: The brutal story holds nothing back when it explores the rage and pain produced by the injustices of Adonis' world. The blending of science fiction technology and fantasy magic proves to be one of the strongest world-building tools.
What Doesn't: While Adonis is given plenty of reasons to hate his enemies, hate alone cannot carry a story. The Kingdoms of Ruin needs to add more to the raw emotion on display to turn it's protagonist into someone dynamic.
Odds of Success: Moderate
You can check out our weekly coverage here.
The Apothecary Diaries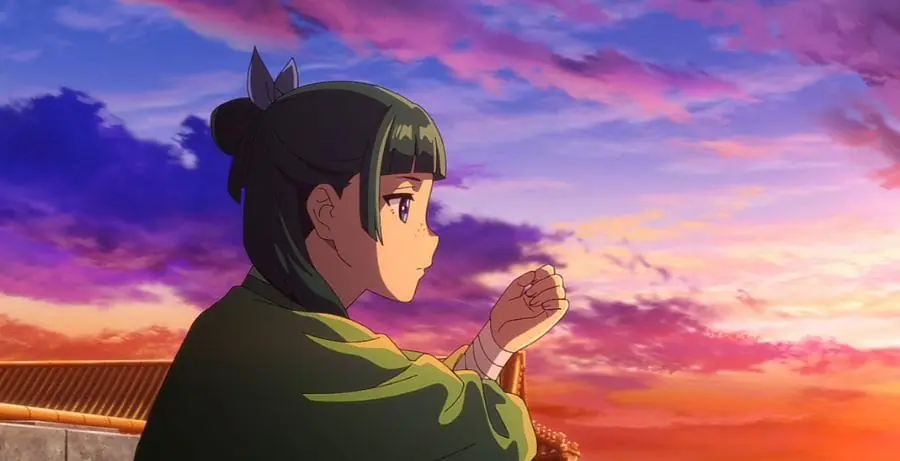 Animation Studio: Toho Animation Studio and OLM
Synopsis: Maomao was a simple apothecary before being kidnapped and sold into servitude to the Imperial Palace. Now she cures mysterious illnesses that plague the people there while getting drawn into palace intrigue.
What Works: A strong cast lays the foundation of a series that promises to bring viewers back week after week with help from emotional closing moments in each episode that grab the viewer just before the credits roll.
What Doesn't: While the end of each episode tends to linger in the viewer's memory, much of the rest of each entry is much more forgettable as the humor in the episodes tends to be serviceable, and some explanations for the inner workings of the palace can slow narratives down.
Odds of Success: Moderate
You can check out our weekly coverage here.
SHY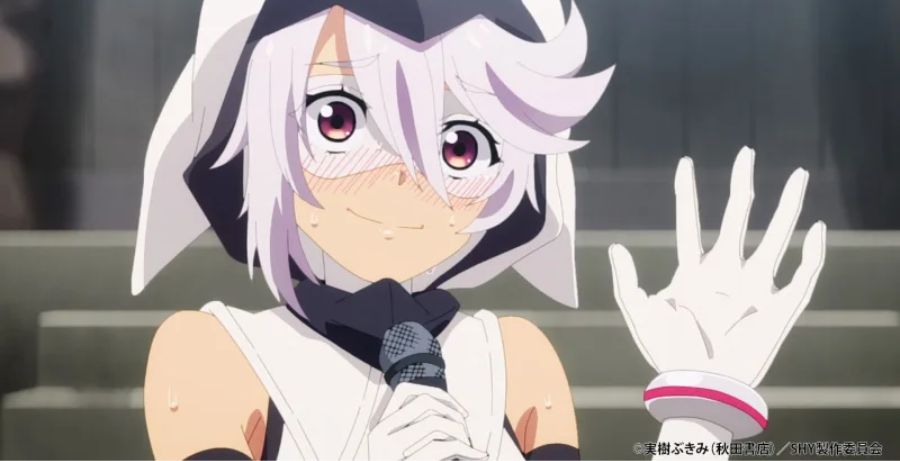 Animation Studio: 8-Bit
Synopsis: Teru Mojiyama is a socially anxious young woman who has taken on the superhero persona of Shy, Japan's official superhero. Now, she struggles against supervillain plots and her personal struggles as she fights to convince herself that she is worthy of being called a hero.
What Works: Teru is a likable, sympathetic personality that compels the viewer to root for her. Surrounded by a strong supporting cast, the show's optimism and hope deliver its greatest strengths.
What Doesn't: While Teru is sympathetic, SHY can at times play up her anxiety to extreme levels, drawing out scenes with overly exaggerated panic attacks that can leave the viewer wondering if it is safe for her to be charged with the job at hand.
Odds of Success: Moderate
Check out our coverage of the early episodes here.
Overtake!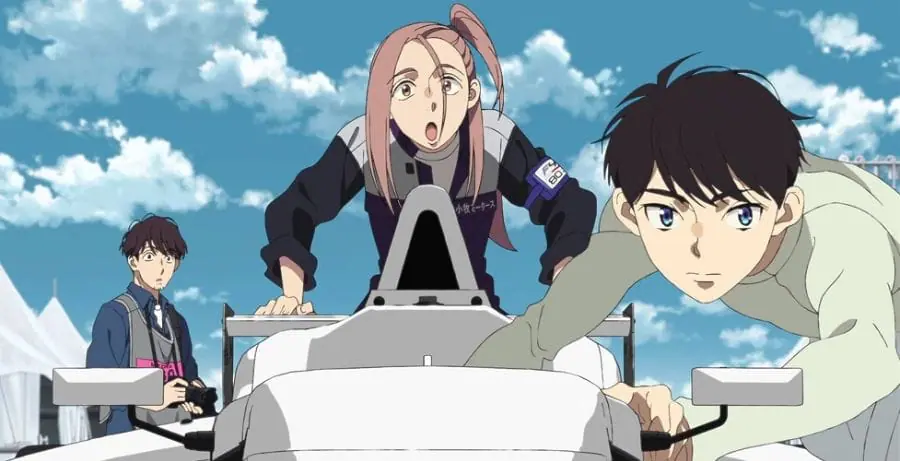 Animation Studio: TROYCA
Synopsis: Photographer Kouya Madoka was sliding through life, struggling under the weight of unresolved trauma from a choice he'd made years before. But when he gets sent to cover a Formula 4 race he discovers a new passion when he sees Haruka Asahina race.
What Works: You might show up for some great racing animation, but you'll stay for the heartfelt nature of the narrative and characters the show explores.
What Doesn't: There are a few moments where it feels like the story lingers just a moment too long on some plot points.
Odds of Success: High
Check out our coverage of the early episodes here.
Ragna Crimson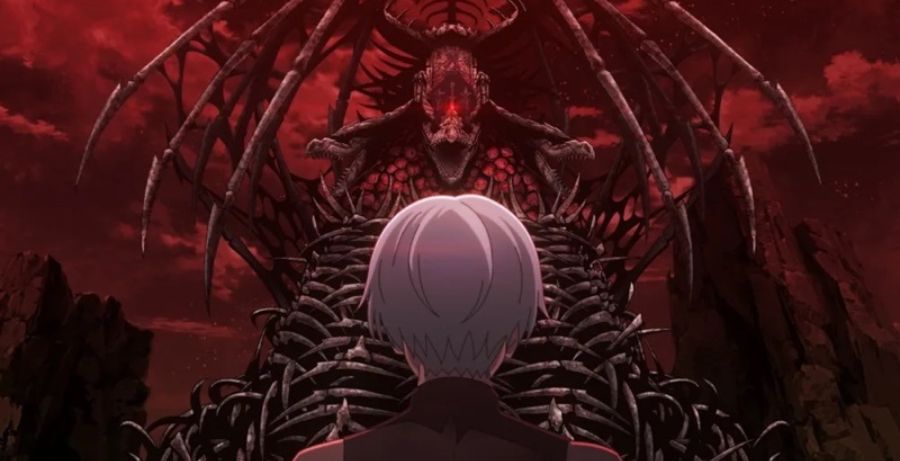 Animation Studio: Silver Link
Synopsis: When Ragna is gifted a premonition of his closest friend, Leonora's death at the hands of dragons, he sets out on a quest to kill every last dragon by fusing with an empowered version of himself from the future and teaming up with the god of dragons, Crimson.
What Works: Brutal fight scenes and unique powers highlight this series' bloody path of vengeance, while interesting characters work to ground the often bizarre narrative.
What Doesn't: If anger-fueled quests for vengeance are not a driving factor for you, Ragna Crimson will be a hard pass. The series has yet to develop much beyond this core concept, leaving it feeling largely one note.
Odds of Success: Moderate
Check out our coverage of the early episodes here.
Dead Mount Death Play
Animation Studio: Geek Toys
Synopsis: Polka and the gang return as the mystery surrounding the bizarre happenings of his world only grows deeper.
What Works: The crazy cast and strange circumstances of this Fall 2023 anime's story always keep the moments lively and entertaining. Combined with an intriguing mystery, the series provides a story that frequently feels far better than it has any right to.
What Doesn't: While I generally love the cast of this show, the bizarre personalities that many of them frequently clash with the dire urgency the show often tries to impart. Coupled with a narrative that, while interesting, feels compelled to layer more and more elements in and you have the potential to lose what good has been built up.
Odds of Success: Moderate
Get our thoughts about the season premiere here.
Ron Kamonohashi's Forbidden Deductions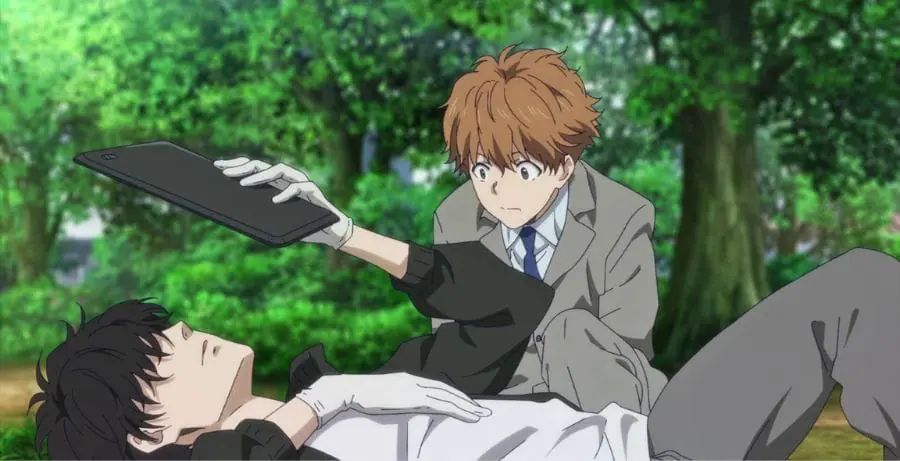 Animation Studio: Diomedea
Synopsis: Totomaru Isshiki is a struggling detective who can't catch a break. Seen as lacking in skill, he is relegated to desk work. But when a baffling murder has the police stumped, a friend points him toward the mysterious Ron Kamonohashi. This eclectic genius begins aiding Isshiki in his crime-solving endeavors in secret, as an event in his past doesn't allow him to sleuth in the open.
What Works: Isshiki and Kamonoshi make a perfect odd couple as Isshiki is forced to constantly attempt to explain away and cover up his new partner's many odd behaviors.
What Doesn't: The larger narrative surrounding Koamonoshi's past feels strange and often adds little to episodes aside from getting in the way of the excellent buddy comedy the show delivers so well.
Odds of Success: High
16bit Sensation: Another Layer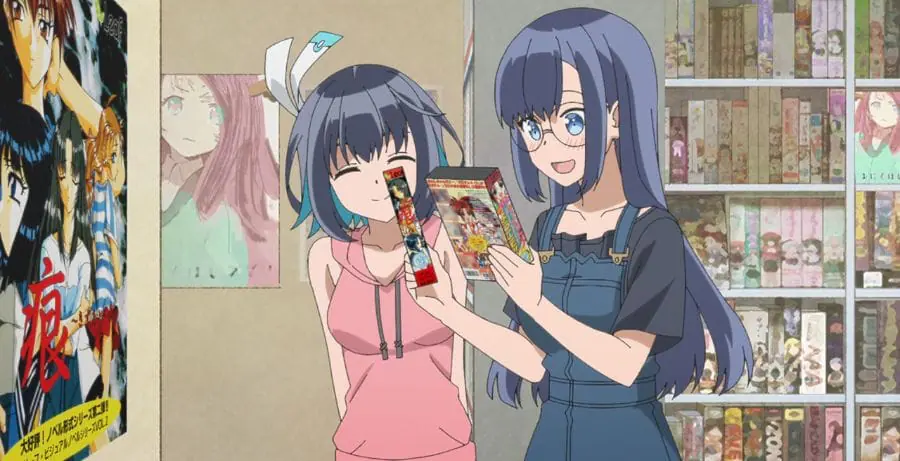 Animation Studio: Silver
Synopsis: Konoha Akisato is an aspiring video game illustrator who wishes to make great pieces of art for her favorite video game genre, bishojo. But her career is in a rut as she finds herself stuck coloring the backs of background characters. One day, she stumbles upon a vintage game store where she purchases some classic games. But when she opens one she finds herself transported back to the 1990s and working for a 16bit-era game studio.
What Works: Akisato is a charming lead and the odd circumstances that cause her to bounce back and forth between periods make for a compelling plot.
What Doesn't: This anime can lean a little too hard into the wacky at times, overplaying simple jokes to the point where they fail to deliver where a lighter touch might have worked.
Odds of Success: Moderate
My New Boss is Goofy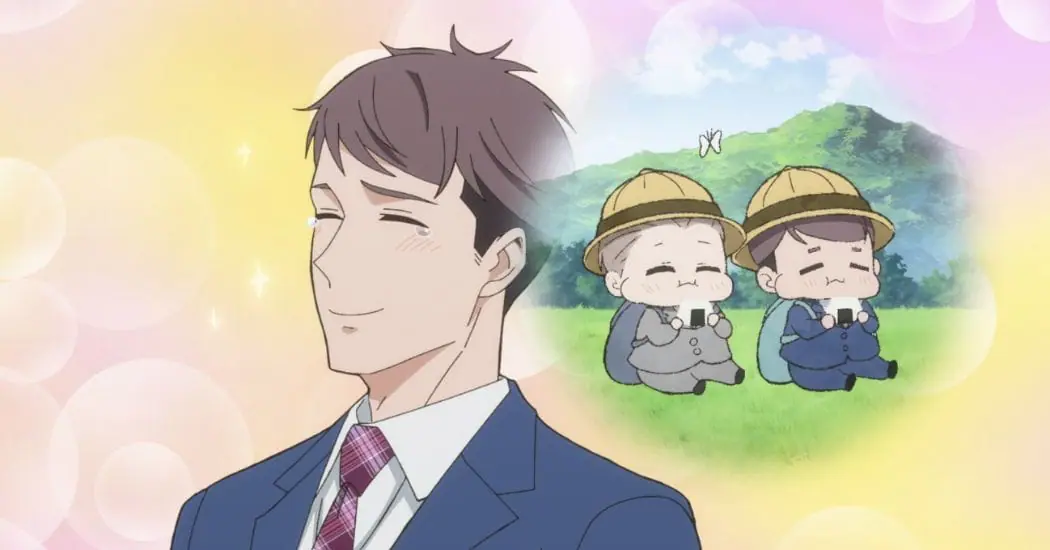 Animation Studio: A-1 Pictures
Synopsis: After his power-harassing boss broke his spirit and his health, Momose leaves his job to work at a new job in sales at an advertising agency. However, on the very first day of his new job, Momose is unable to move due to a stomachache caused by his past traumas. "What should I do if my new boss also abuses his power?"
In the meantime, his new boss Shirosaki is out with him to see the clients. Just what exactly is Shirosaki going to do…?! This boss' unexpectedly "goofy" nature will surely heal anyone!!
What Works: Everything. My New Boss is Goofy is an empathetic and cathartic watch for anyone who has lived through abusive bosses and reclaimed their careers from
What Doesn't: This anime is perfect, the only thing against it is that many don't venture into the slice-of-life genre to discover it.
Odds of Success: High
Get our thoughts about the season here.
Shangri-La Frontier
Animation Studio: C2C
Synopsis: Probably the best representation of playing a video game in anime, Shangri-La Frontier was a shock for me this season. While on the outside, it looks like there is more to throw on the isekai pile, it really isn't. The series focuses on Rakuro Hizutome, a high schooler who only cares about one thing: beating trash VR games. Then he decides to challenge himself and play a popular god-tier game called Shangri-La Frontier (SLF) and quickly learns just how difficult it is. Rakuro (Sunraku in-game) begins to fall in love with SLF.
What Works: Shangri-La Frontier is easily one of the best representations of falling in love with video games. Hizutome is a protagonist who is easily relatable for those who have gone headfirst into a new MMO just to get swept away. Additionally, the series is able to capture community building and in-game bonding as well.
What Doesn't: Hizutome is the focus for sure, but the ensemble of characters around him is underutilized. If it wants to push past the shonen fumbles, that's how it can do it.
Odds of Success: High
Get our thoughts on the series here.
Magi & Dali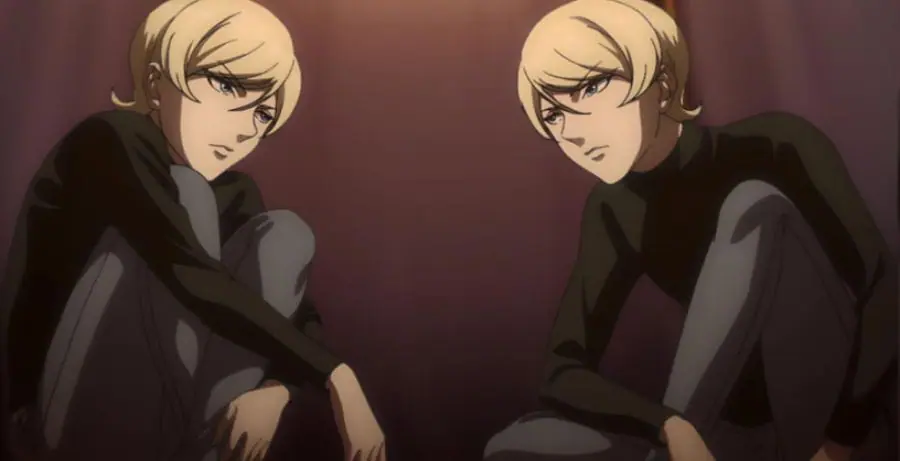 Animation Studio: Geek Toys and CompTown
Synopsis: In Migi & Dali, Osamu and Youko Sonoyama want more than anything to adopt every child from Soramame House, but the wealthy couple can only pick one due to their increasingly old age. Then, one child captures their hearts with his alluring beauty and gentle soul. When the Soramames welcome 13-year-old Hitori into their warm and loving home, he's perfect. Only it's all an act. In reality, Hitori is a carefully crafted character played by identical twins Migi and Dali. For them, being the ideal child of this kind of couple is merely a stepping stone to infiltrating a quiet town and pulling off a larger goal that isn't just finding a loving home but revenge.
What Works: The humor. Magi & Dali is extremely funny, and that humor allows the more thrilling elements of the series stick. The way that these two seemingly maniacal twins go about their revenge in the most convoluted of ways makes it more than an average creepy kid thriller.
What Doesn't: At times, the show doesn't understand when to come back on course from a bit quick enough to maintain its pacing that is felt as an episodic and not a full season release.
Odds of Success: Moderate
Undead Unluck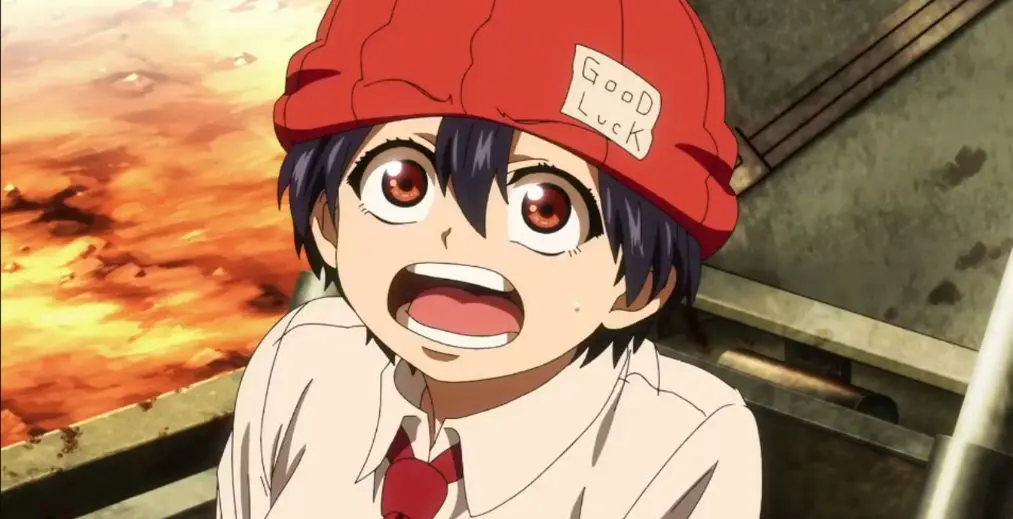 Animation Studio: David Production and TMS Entertainment
Synopsis: Andy, a Negator with the ability "Undead," has been long in search for someone with the ability to give him a 'real death.' Fuko Izumo brings misfortune to those around her due to her ability "Unluck." The two decide to join the Union, an organization that aims to control and protect the world from unidentified phenomena. The two uncover the mystery of the world as they search for the "greatest death ever."
What Works: Undead Unluck does a great job of blending action and comedy, all while subtly building the heart beneath the story. Some of the jokes get close to crossing the line, but as you learn more about Andy and Fuko, it starts to make more sense contextually.
What Doesn't: There could be a better balance at times between the funny and more serious moments, however, especially when a heartfelt moment gets abruptly interrupted by unhinged chaos.
Odds of Success: High
Read our weekly coverage here.
---
Here are our quick thoughts about just some of the Fall 2023 anime. With so much to offer in terms of genre variety, Fall 2023 has been packed with talented anime studios and interesting takes on humor, slice-of-life, mysteries, and of course, shonen. While the Fall 2023 anime season is getting close to it's end, it does so with some clear greats.