Anime fans have been eating extremely well over the last two years. With a more diverse landscape, it can be hard to spot the gems amongst the isekai titles that take up three lines when you write them out. But the truth is, with so many different anime genres getting streaming rights in the United States for simulcast, it's a great time for viewers to find new gems. A quick look at the Fall 2023 anime season shows that there are quite a few that stand out as underrated gems you should start watching now that we're approaching the mid-season mark for many of them.
So what are the criteria for an underrated anime, you may ask? Well, it can't be Shonen Jump standard bearer; it must showcase an often underutilized genre or fall outside the top streams per week. For this list, we've got everything from video games to murder mysteries, creepy twins, and learning a healthy work-life balance. These underrated anime are a must as we continue the Fall 2023 season.
---
The first underrated anime of the Fall 2023 season is My New Boss is Goofy. A slice-of-life series built as a workplace comedy by using tropes from romantic comedies, this BL-adjeacent series offers up a wholesome look at recovering from workplace trauma. Momose just switched jobs after his last boss left him with debilitating anxiety and an ulcer. While he's worried about his new boss, it's quickly revealed that Shirosaki isn't power-hungry. He's just really, really goofy and empathetic.
With a lot of action-forward and fantasy-based anime debuting this fall season, tune into My New Boss is Goofy for a change of pace. In a time where capitalism is continually grinding us beneath the gears, this slice-of-life is a piece of media that shows you what is possible and makes you question your own company.
Probably the best representation of playing a video game in anime, Shangri-La Frontier was a shock for me this season. While on the outside, it looks like more to throw on the isekai pile, it really isn't. The series focuses on Rakuro Hizutome, a high schooler who only cares about one thing: beating trash VR games. He's devoted his entire life to these buggy games and could clear them all in his sleep. One day, he decides to challenge himself and play a popular god-tier game called Shangri-La Frontier (SLF) and quickly learns just how difficult it is. By learning to adapt the skills and patience that were built up by playing trash games for so long, Rakuro (Sunraku in-game) begins to fall in love with SLF.
Shangri-La Frontier wonderfully displays video game mechanics in an anime setting, becoming a chronicle of someone falling in love with a game. It's this last part that makes this anime hit my heart. As someone who avoided MMOs for most of my gaming life, playing some and then cycling off never to return, much of how Rakuro is falling in love with SLF resembles how I fell in love with Final Fantasy XIV. That's magic.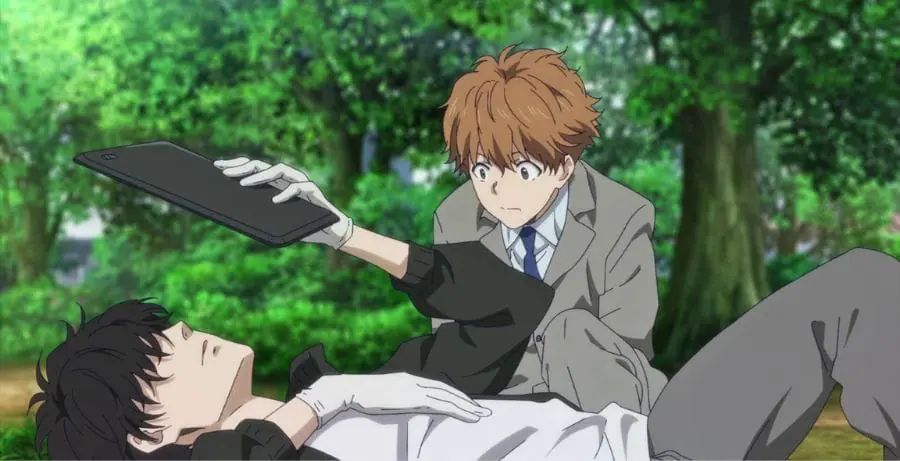 The first mystery series on our underrated anime list, Ron Kamonohashi's Forbidden Deductions is here for any person who just loves an eccentric detective. Totomaru Isshiki wants to solve murders and help people even through his struggles as a member of the Metropolitan Police Department. Following the advice of one of his seniors, he ventures out to enlist the aid of the reclusive Ron Kamonohashi, who is messy, uninhibited, unfiltered, and eccentric. The complete opposite of Totomaru, Ron barely resembles his former self after years of self-isolation. Hesitant to jump back into his old profession, he suddenly takes on Totmaru's proposition and solves mysteries while unlocking the larger issues as to why he left his calling in the first place.
A quirky detective story, Ron Kamonohashi's Forbidden Deductions is fantastic, thanks to just how weird Ron is as a central figure. Mysterious, yes, but borderline deranged, Ron is a protagonist that is absolutely fascinating to watch. For those looking for some detective eccentricity, this is your go-to.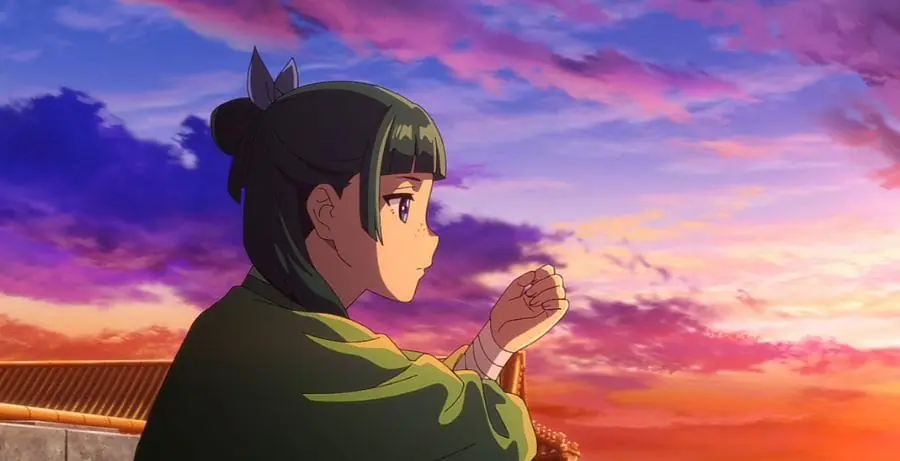 The mystery genre is a solid staple for any underrated anime list. The second on the list, The Apothecary Diaries, is the most unique. Set in a quasi-historical setting in an imperial court in ancient China, it has been a few months since a 17-year-old girl known as Maomao was kidnapped and forced to work as a low-level servant at the emperor's palace. But despite losing her freedom, Maomao has held onto her curious and pragmatic spirit, planning to work until her years of servitude are over. Then, she catches wind of the fact that the emperor's two infants have fallen gravely ill and decides to take their health into her hands, using her experience as an apothecary in the red-light district. But healing the sick isn't the only focus of the series. As Maomao tries to remain anonymous, she can't hide from Jinshi, an influential eunuch who recognizes her talents, and he pulls her into the inner court.
One part House and one part period drama, The Apothecary Diaries, is fascinating because of how Maomao investigates medical mysteries and how she fits into the larger extravagant world around her. While murder mystery is a go-to for storytelling, medical mysteries are equally fruitful ground for highlighting class dynamics and society, as we see in this series.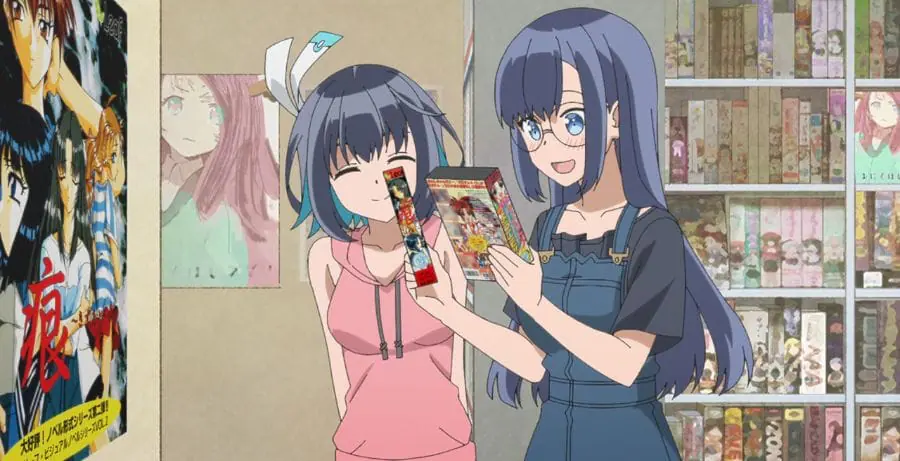 Of course, there is another anime about video games on the list! 16bit Sensation: Another Layer is a slice-of-life series that is fitting for any person who loved My Dress Up Darling. It follows Konoha Akisato, an illustrator who loves beautiful girls and bishoujo games. Now a game developer, she still aspires to become a super famous illustrator. But for now, Konoha's riding the wave of mobile game enthusiasm as a sub-illustrator, just coloring the back of background characters. But when Konoha gets her hands on a masterpiece of a bi-shoujo game from the owner of a game shop. When she opens the game, Konoha is transported to the past and arrives in 1992, where she joins Alcoholsoft and gets the chance to create the game of her dreams.
16bit Sensation is a time-traveling comedy that really gets a question that a lot of professionals have felt, "what if I had just been born earlier?" Konoha is a lead that captures post-bubble Japan and offers a look at the early days of otaku-culture. She's relatable and adorable, and the larger idea of becoming a game developer sticks out as someone who works at a games studio in my daily life.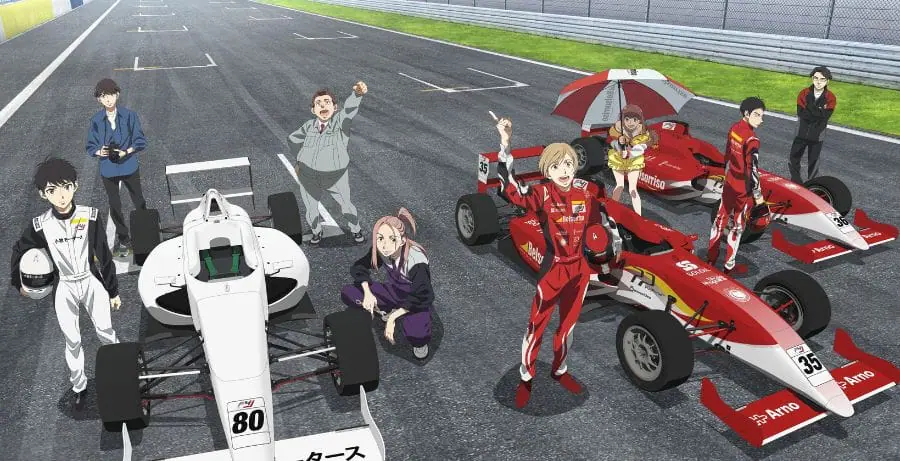 Overtake! is one of the two racing anime this season and the one sports anime to make our underrated anime list. The series follows freelance photographer Kouya Madoka, who has wound up in a creative slump in life. While working on a story at the Fuji International Speedway, he meets the high school F4 racer Haruka Asahina, and he suddenly finds his heart racing once again after deciding to support Asahina and help him make his dream come true with the small team, Komaki Motors. The series gives a good look at team dynamics and how we bring together personalities to move to a common goal.
Overtake! is a sleeper hit this anime season and does a great job of balancing focus between the sport and the people who make it happen. It is slowly building into one of the more exciting sports anime in recent memory and should hopefully keep the momentum up as it reaches the finish line.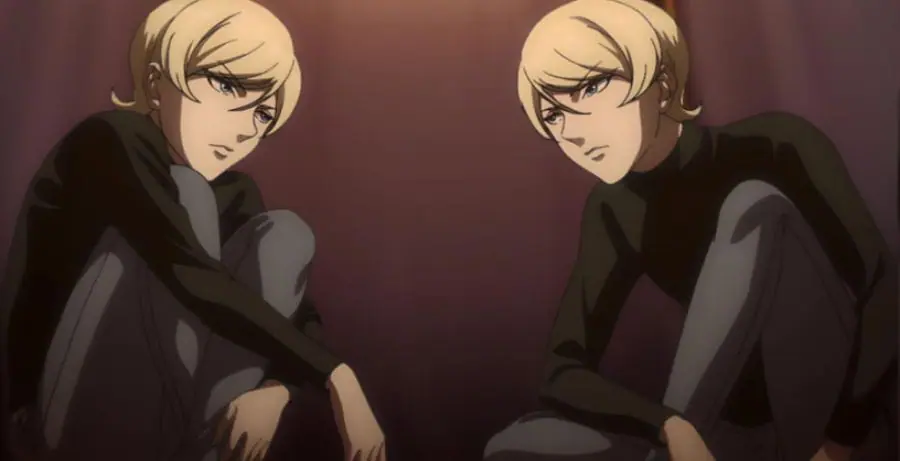 Creepy kids make the underrated anime list because, well, they have to. In Migi & Dali, Osamu and Youko Sonoyama want more than anything to adopt every child from Soramame House, but the wealthy couple can only pick one due to their increasingly old age. Then, one child captures their hearts with his alluring beauty and gentle soul. When the Soramames welcome 13-year-old Hitori into their warm and loving home, he's perfect. Only it's all an act. In reality, Hitori is a carefully crafted character played by identical twins Migi and Dali. For them, being the ideal child of this kind of couple is merely a stepping stone to infiltrating a quiet town and pulling off a larger goal that isn't just finding a loving home but revenge.
Migi & Dali's score and themes make it seem like a thrilling horror anime for the Fall season, but the reality is that it's absolutely hilarious. While the motives are thrilling for Migi and Dali, their execution is convoluted and extremely fallible. A dark mystery that's explored in such a uniquely funny way, the series has layers.
---
Every series on this underrated anime list for the 2023 Fall season is available to watch on Crunchyroll. For a full round-up of the titles we think you should watch this season, head here.