If we weren't already sure of it, Gen V Episode 4 reminds viewers that this world is corrupt and rotten to its very core, Vought or not. This has been the main component of its spinoff series, The Boys, which asks what happens if Superman is evil and if those controlling him are even worse. Still, Gen V refuses to hold back either, demonstrating the depths of cruelty and nefarious nature of the establishments that raise these heroes to public status only to keep meticulous control of them. "The Whole Truth" shows how this behavior and seeking power, no matter its form, goes beyond the corporations that market and merchandize the supes and those who work on the periphery.
Enter Tek Knight (Derek Wilson), dubbed "The World's Greatest Superhero Detective." Knight possesses the power to see minute details on his interviewees, from beads of sweat to a change in heart rate, and he uses these specificities and physical tells to grill his victims. On camera, he's a truth seeker, and behind it, he's a snake, happy to wreak havoc on a young woman's life for the sake of an easy win in a classroom. He's been brought on campus for an expose on Golden Boy's demise. While the group involved manages to withhold just enough information without outright lying, he still does a number on Marie (Jaz Sinclair) while giving a demonstration in one of her heroic classes.
It results in a necessary moment as Marie finally reveals the truth about Jordan (London Thor/Derek Luh) being the one to stop Golden Boy (Patrick Schwarzenegger). Marie and Jordan have had an interesting back-and-forth since their first meeting, with Jordan skeptical of her involvement. Yes, Jordan wanted the credit, especially as they knew they deserved that number one spot on the power rankings at Godolkin University (God U), but they also didn't think Marie needed to tank her potential career for the sake of it.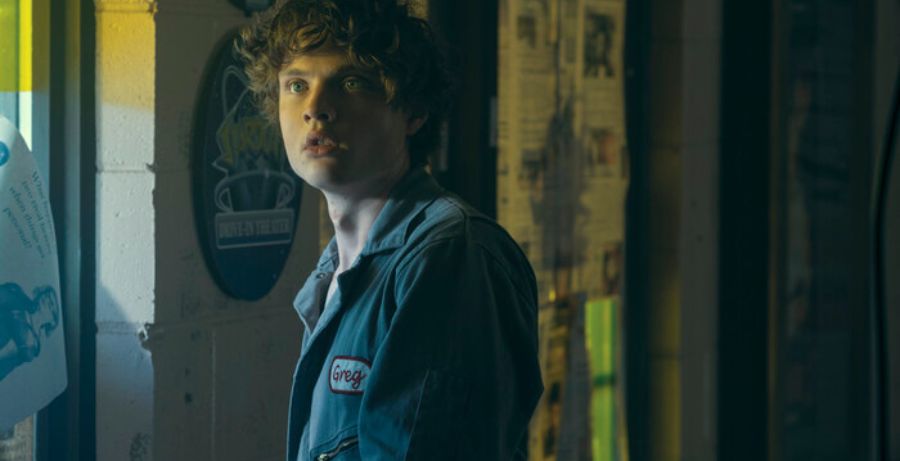 It's the same when Jordan helps Marie later after a fellow classmate nearly assaults the latter, though Marie ends up taking care of him herself in a shockingly bloody manner. I'm talking squeal-inducing moments of gore that push anything we've seen in the prior series. Jordan reprimands her in the moment for her naivete, believing Marie is constantly going about things the wrong way. It all leads to a pivotal moment between the two that further deepens and explores their relationship on a more personal level.
But the personal aspects are put on pause when Marie, Jordan, Andre (Chance Perdomo), and Cate (Maddie Phillips) go to help save Sam (Asa Germann), who has escaped The Woods with Emma. The Woods and its relationship to the series remains the greatest mystery of the show, something that's doubled down on in Gen V Episode 4. Things seem to be coming to a head when the four show up at the house of the man Sam is seeking vengeance against as they try to stop Sam from any further violence. He's only placated by Emma (Lizze Broadway), who discovers a new aspect of her abilities, but before anything can happen or any questions can be answered, everything cuts forward. It's action, then it's Marie waking up in bed with Jordan, with seemingly no recollection of how they got to that point.
It's a fantastic way to end the episode and set up the greater mystery as we now have to wonder what happens in The Woods, who is involved, and why the episode jumps from the middle of a key climatic moment to something frivolous. The special effects are still jarring, especially Emma's powers, but the writing is strong in ramping up the intrigue for what goes on under the school and who is connected and working for whom.
Gen V Episode 4 gets under the skin. Written with an understanding of how evil and corruption stain every part of this super-powered world, it offers an increasingly nihilistic take on the story. Our characters, especially Marie and Jordan, are given greater pushes into bigger storylines, and it's their potential that keeps the darkness of the series at bay, even if moments of this episode are swallowed whole by it.
Gen V Episode 4 is available now on Prime Video.
Gen V Episode 4
TL;DR
Gen V Episode 4 gets under the skin. Written with an understanding of how evil and corruption stain every part of this super-powered world, it offers an increasingly nihilistic take on the story.