Mortal Kombat is back, with even more brutal gameplay and features that will surely make it popular among long-time fans while bringing in new ones. Mortal Kombat 1 is the 7th MK title developed by NetherRealm Studios and published by Warner Bros. Games, and the third reboot for the franchise under the studio's control.
Mortal Kombat 1's story is told through its Kampaign, which has three different modes: Story, Invasions, and Towers. Story mode is where players will explore the new universe created by Liu Kang in his effort to instill a long-lasting peace with minimal direct interference. There are entirely new relationship dynamics between every character. In it, once long-time enemies Sub-Zero and Scorpion are now brothers that lead the Lin Kuei with their adoptive brother Smoke.
Unfortunately, the best-laid plans of mice and fire gods often go awry, as you quickly learn that someone has been scheming behind Liu Kang's back. Mortal Kombat 1's story mode may have the claim of longest in the genre coming in at 5-7 hours depending on player ability and difficulty. This is a very engaging story with twists and turns, with a similar feel to NetherRealm's Injustice games. It does a great job of tricking you into thinking that you've got it all sorted out fairly early in the story, just to hit you with an ambitious curve ball in Act 4.
The game's stories don't stop there, as they carry over into Invasions and Towers. Invasions are online-only seasonal content that take players through a board game, combining elements of fighting games and role-playing games. This will further test the skills picked up during the Story mode while adding elements like gear management, stage obstacles, and new mini-games. Towers, meanwhile, offers a taste of the classic Mortal Kombat arcade mode, where you fight an opponent at each stage until eventually fighting the main boss. Towers is also how you can earn character endings without completing Story mode.
Having to almost unlearn everything you know for a specific game isn't the most appealing endeavor. The difference in mechanics between fighting games can lead to a distinction between fighting game fans and Mortal Kombat fans. And if you've never touched a game from NetherRealm Studios, the difference can be deterring. NetherRealm Studios games use a more simplified up/down, left/right for directional inputs, and there's a delay when you have to use the various attack buttons.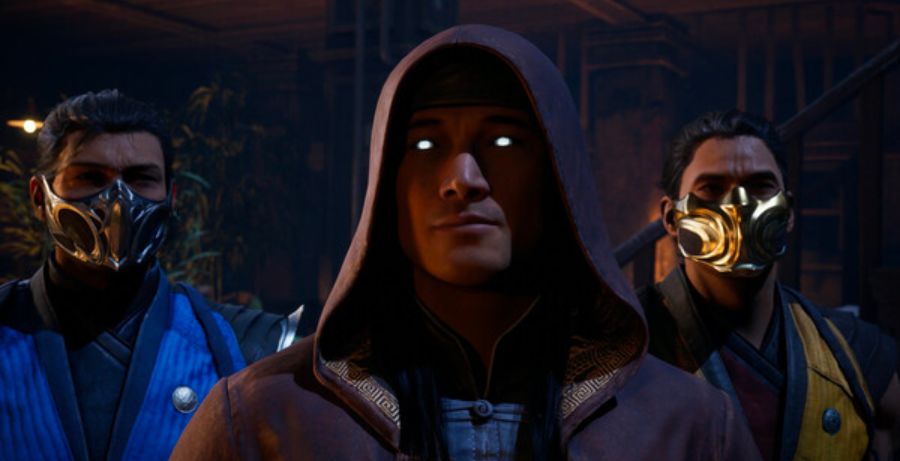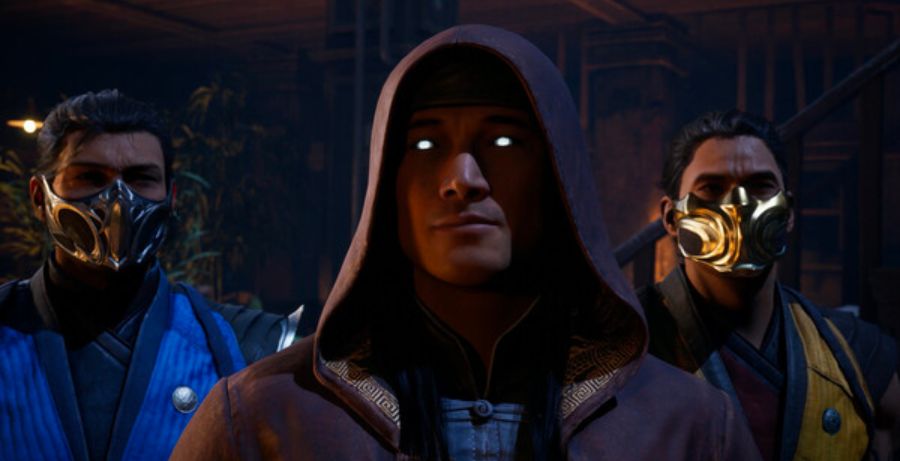 Going through the various modes in Kampaign first is a great way to learn the new mechanics of the game if you're not the kind of player who likes being stuck in training mode for hours. You can adjust the difficulty to your liking at any time and you'll get the chance to play with many different characters throughout. There's less pressure around getting good quickly than jumping straight online. Learning at my own pace in a self-contained environment where I was continuously rewarded for progress was way more fun than just committing to the grind. Being able to adjust input timing and adding diagonal inputs were also helpful for picking up unfamiliar gameplay mechanics. Most of my fighting game experience is from Street Fighter and Tekken, which use diagonal inputs and shorter timing in order to land certain combinations, so it was nice to see Mortal Kombat 1 include options to aid in the transition. This was available during the Beta but seemed more refined in the finished product.
Of the new mechanics and features, the addition of Kameo fighters is the biggest and it has a direct impact on gameplay. There's a total of 16 Kameo fighters at launch, with more on the way with various Kombat packs. Frost was truly impressive during the beta, and Smoke offered a combination of speed and versatility over Scorpion and Sub-Zero, with whom I spent most of my time in Mortal Kombat games of the past.
Fatal Blow is a comeback mechanic, a maneuver that quickly allows losing player to even the odds, that made its debut in Mortal Kombat 11. It's balanced by the fact that players are only able to use it because they are on the losing end in the first place. It gives the opponent something to think about instead of charging in with a head full of steam. It's far more effective against a computer opponent than an actual person because a computer at the highest difficulty still isn't applying the same amount of pressure as a human.
If you're going to be punching people in exotic locations, you need some new drip to match. You can earn cosmetic upgrades by playing through various game modes like Story and Tutorial. New gear is a great motivator for some players, myself included. Why shouldn't you look fly while tap dancing on someone's spine in front of a lantern festival?
The characters' default costumes and customizable items look as beautiful and vibrant during gameplay as they do in the character select menu. Depending on your display, you can make out stitching and other small details, especially during clashes. The various stages are just as colorful and meaningful as the characters, with some taking real-life influence from moments in history, like Outworld no longer being a desolate wasteland, being remade in the bright, sunny image of Thailand instead. And that also comes through in the look of the fighters of Outworld, like Kitana and Mileena.
Online play is consistently fun and has matchmaking that makes sense. Spent most of the time in Kasual Versus and was able to find matches in under 5 minutes, even with a limited player pool. This means on the day of the release, their servers should be full of new people you can victimize with brutal Fatalities. Online mode also has Ranked Kombat League, which has a theme that will change every 45 days. And despite high-fidelity graphics, there were never any framerate drops, except once during an innocuous cutscene.
Mortal Kombat 1 does feature local play and has a tournament mode, which prevents accidentally pausing the game. This is a great feature, and anyone who's watched fighting game tournaments long enough can tell you that was a recurring issue for years. Of course, there was a penalty if it happened more than once, but nobody wants to see a bracket impacted by something so silly.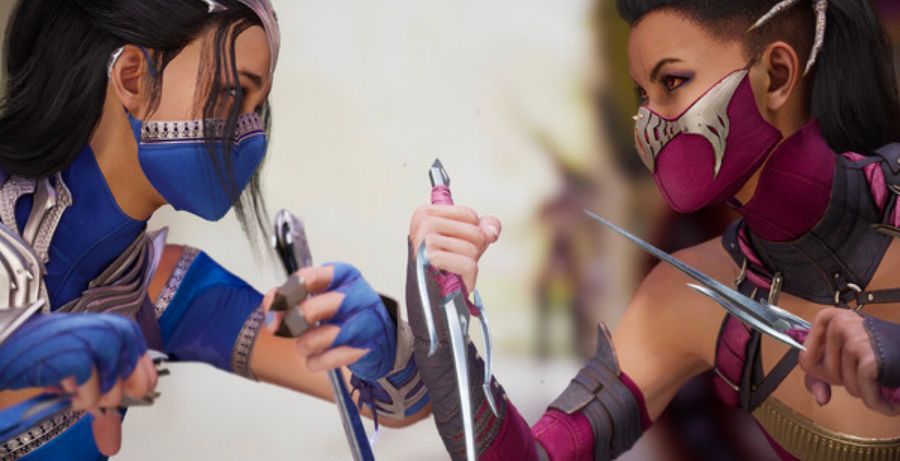 Even though there's a lot of content, navigating through everything Mortal Kombat 1 offers is very easy. The menus aren't overcomplicated or bloated, which is nice when you're trying to get going. That's not to say that there isn't a lot to see. There are plenty of options to bounce between and tweak to your liking. But they aren't necessarily a requirement to enjoy the game. Instead of navigating menus all day, NetherRealm would rather get you out there enjoying the results of their hard work. Having astigmatism, I usually prefer darker menus with big light-colored lettering because it's less strain on my eyes. But the default off-white background and blood-red lettering used for most of the presentation was very kind to my eyes, which means I can play the game for a lot longer.
The controls are welcoming and customizable, appealing to both casual and hardcore fighting game fans. By delivering a lengthy adventure game experience with a full fighting game, NetherRealm Studios is giving players two games worth of content in one. And there's still more content that has yet to be completely rolled out, making it one of the best fighting games money can buy. Mortal Kombat' 1s beautiful brutality delivers nearly everything a fan could want.
Mortal Kombat 1 launches on September 19th for Nintendo Switch, PC, PlayStation 5, and Xbox Series X|S. Players that preordered the Kollector's and Premium editions were granted access on September 14th.
Mortal Kombat 1
TL;DR
Mortal Kombat 1 stands out among the best in the franchise, taking some of the best elements from games past and introducing new ways to grab new players.