What's fantastic about Fantastic Fest 2023? Sure, it's the exciting collection of new releases, genre films to be discovered, and general Austin weirdness that brings together the best and most bizarre of films and film lovers. It's also the chance to see incredible retro films, hand-selected for genre lovers and presented at their very best.
Fantastic Fest 2023 has rummaged around in the archives and put on offer an exciting array of retro films for audiences to discover. Here's our top five!
Blood Diner (1987)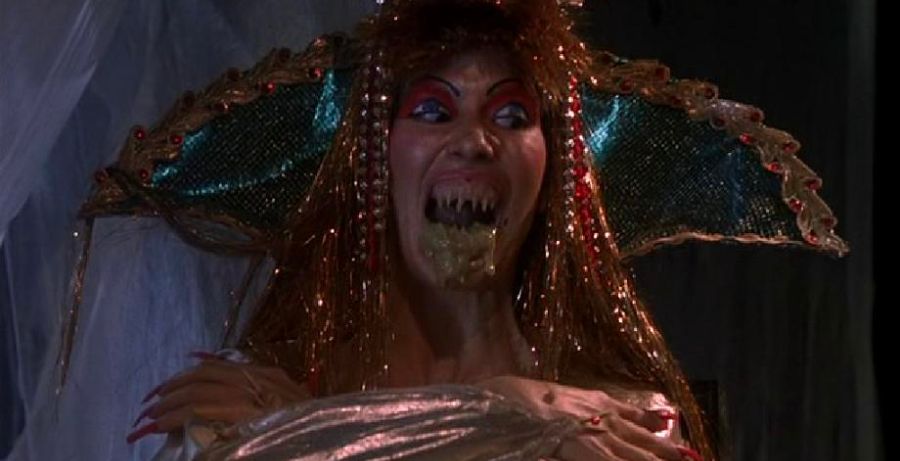 Blood Diner is, in a word, gratuitous. Buckets of blood. Brains in jars. A buffet of body parts from "immoral girls." An endless splatter of goopy gore and shiver-inducing practical horror effects. You would be hard pressed to find a more delightful example of the excess of 80s horror.
In Blood Diner, a disembodied telepathic brain calls upon the help of his nephews to seek out a flawless host for the resurrection of an ancient Lumerian goddess. From there… things just keep getting weirder.
Blood Diner will screen at Fantastic Fest 2023 on Sunday, September 24 at 8:10pm.
Caligula: The Ultimate Cut (1980)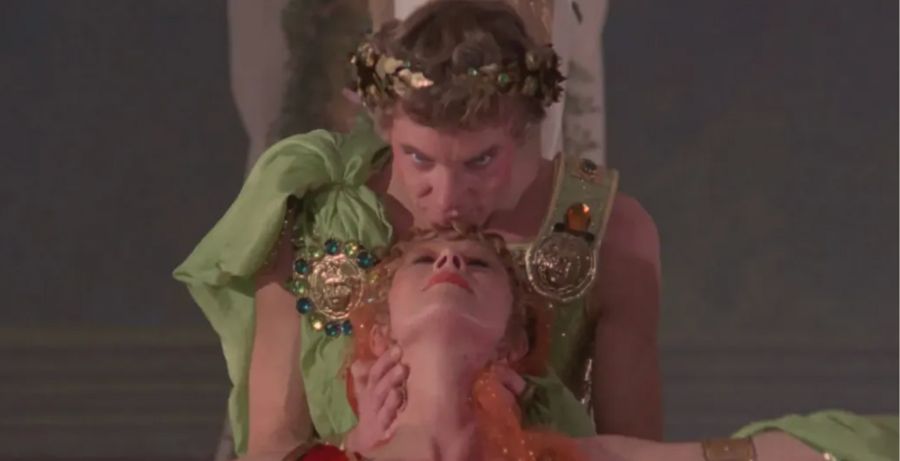 More like, Caligula: The Ultimate Cult Film! Many genre fans are already familiar with Caligula, the infamous foray into cinematic debauchery. For those who aren't, Caligula: The Ultimate Cut is essential viewing. Beyond the film's scintillating reputation, the 2023 Cannes Film Festival selection boasts a masterclass of cinema icons – from the designs of Oscar winner Danilo Donati, to the remarkable performances of Malcom McDowell, Peter O'Toole, and Helen Mirren. The 'Ultimate Cut' restores unprecedented amount of never-before-seen footage to the genre film titan.
Caligula offers audiences a jarring commentary on the corrupting influence of power, as the young Caligula (played by McDowell) violently seizes control of the declining Roman Empire and descends into his own inescapable spiral of depravity and madness.
Caligula will screen for Fantastic Fest 2023 audiences on Sunday, September 24 at 1:30pm and Thursday, September 28 at 5:10pm.
Messiah of Evil (1974)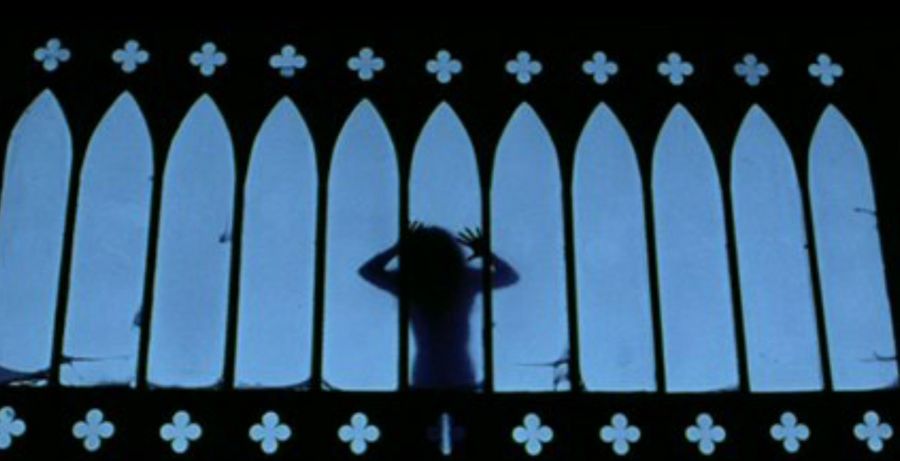 Messiah of Evil makes masterful art out of the macabre with its arresting aesthetics and unsettling beauty. The film is influenced by the glorious madness of H.P. Lovecraft and the dreamy haunting of 1930s gothic horror. Presented in its most radiant form by the American Genre Film Archive and Radiance Films, Messiah of Evil bridges the gap between the midnight movie and the arthouse darling.
In Messiah of Evil, a woman named Arletty ventures to the sleepy coastal town of Point Dume after receiving an unsettling letter from her father. Upon her arrival, Arletty finds her father missing, the town overrun with drugged-out burnouts, and… something else.
Messiah of Evil will screen at Fantastic Fest 20232 on Thursday, September 21 at 8:20pm and on Tuesday, September 26 at 11:25am.
The Nest (1988)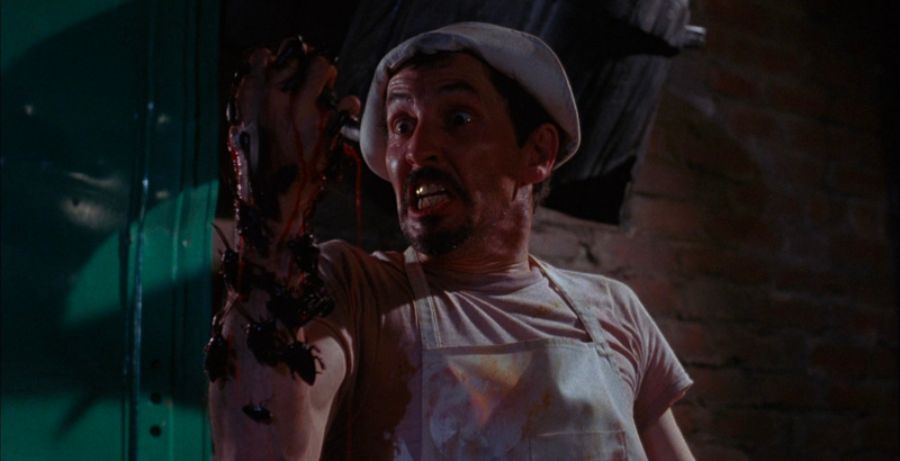 Presented by the American Genre Film Archive (AGFA) and Shout! Factory, The Nest will treat Fantastic Fest audiences to an unparalleled genre film experience. In The Nest, the quiet town of North Port discovers that it is overrun by cockroaches. But these are no ordinary cockroaches…
The creepy-crawly invaders are the result genetic experiments gone awry, transforming them into bloodthirsty killers capable of genetically mutating into whatever – and whoever – they consume.
It's gross. It's bizarre. It's fantastic.
The Nest will screen at Fantastic Fest 2023 on Tuesday, September 26 at 2:10pm.
The Strangler (1970)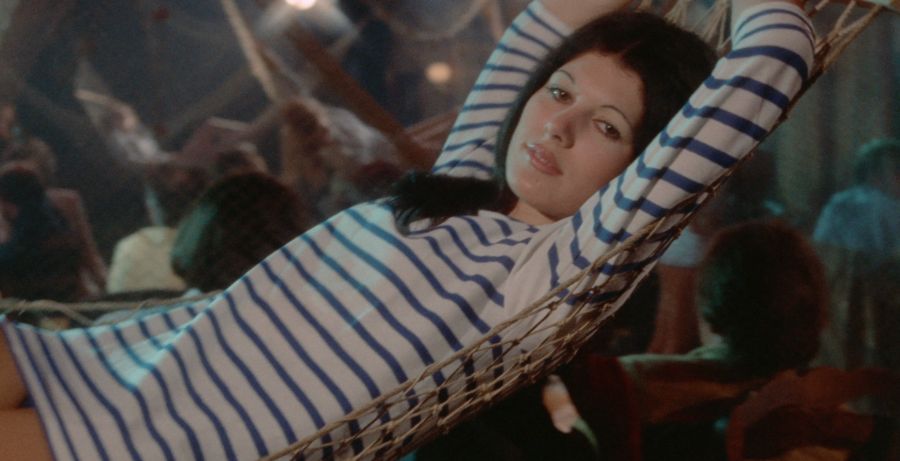 While wandering the streets of Paris as a young boy, Émile witness the violent murder of a young woman – choked to death. Forever shaped by the incident Émile grows up to stalk the streets of Paris, strangling lonely women. Do not be deceived by the simplicity of The Strangler, the 70s French genre icon weaves in insights on desire and loneliness within its brutal narrative – creating a degree of cinematic influence that has been felt in films for decades to follow.
It's sleazy. It's psychosexual. It's very French. Among an impressive array of both retro and foreign films being showcased at Fantastic Fest, The Strangler is a must-see.
The Strangler will screen at Fantastic Fest 2023 on Sunday, September 24 at 11:15am and on Thursday, September 28 at 2:25pm.
---
There's never a shortage of exciting films to be discovered at Fantastic Fest 2023! Whether it's a pulpy retro throwback or the cutting edge of genre films, Fantastic Fest delivers!