Outfest LA 2023 featured over 150 short films, documentaries, and feature films from around the world and across LGBTQ experiences. I love this festival because it quite truly offers everything. Dramatic stories, forgotten histories, creative and imaginative explorations of sex, sexuality, relationships, and belonging, and reflective, even mournful stories about queer lives and queer experiences are all here, side by side. These six narrative features exhibit the enormous range of emotions and perspectives that were on display throughout the festival.
Big Boys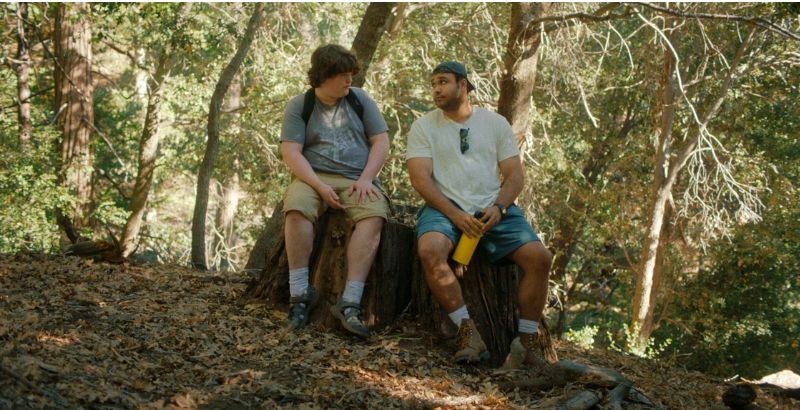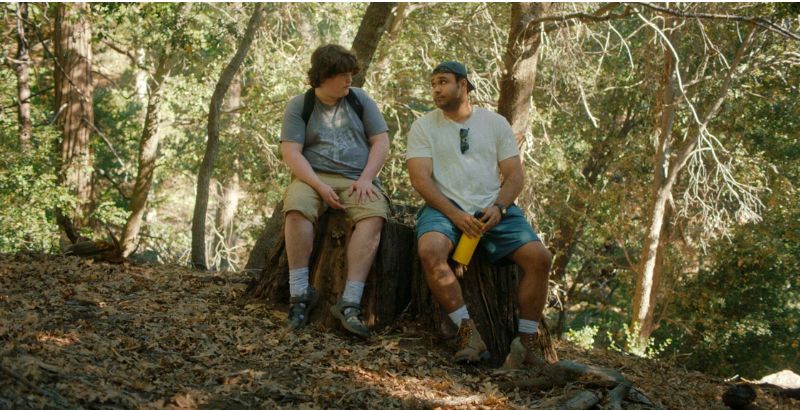 Written and directed by Corey Sherman, Big Boys is a coming-of-age dramedy about Jamie (Isaac Krasner), a young teen whose favorite cousin brings him, his older brother, and her new boyfriend Dan (David Johnson III) on a camping trip where Jamie starts to discover his sexuality. The film perfectly captures the awkwardness of having a crush, as Jamie finds it impossible not to infatuate over Dan as the trip goes on. It's also a spot-on representation of living in an older sibling's shadow as Jamie repeatedly must deny himself to his brother's homophobia and pressures toward compulsory heterosexuality. But above all else, Big Boys marks itself as one of Outfest LA 2023's top features because it is a powerful demonstration of how somebody should to respond to a kid (or anybody) who is confiding in you. The way that Dan treats Jamie is truly a masterclass in affirmation and support for an embarrassed, awkward teenager realizing they're gay.
The Fabulous Ones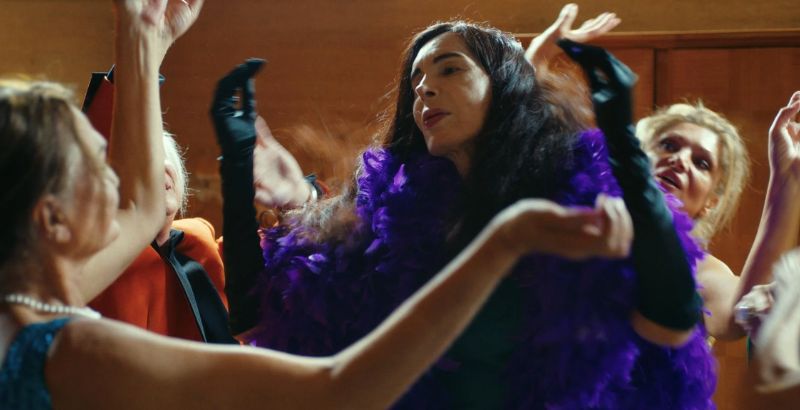 The Fabulous Ones is a hybrid documentary and narrative film by Italian director Roberta Torre about a group of older trans women who come back together in the house they used to live in together to perform a seance for their friend who died and was buried in male clothes against her wishes. The real nature of the relationship between these friends is palpable as they bicker and love one another in a way only years of relationship can establish. While some parts of the documentary style can feel like they're detracting from the magic of the narrative they're creating around their departed friends, it's also necessary to grant the viewer a full portrait of their lives over the past several decades.
Learning of the struggles of being trans, of sex work, and the way that friends, family, and drugs treat you accordingly is nothing new, but watching it come from the mouths of real women as they find beautiful, creative ways to honor their friends is special. The Fabulous Ones also points out one oft-overlooked aspect to trans tragedy in how their friend was deadnamed and buried in men's clothing. The healing aspect of this film, as it explores trans afterlives, is something I've never seen explored in film before.
Egghead & Twinkie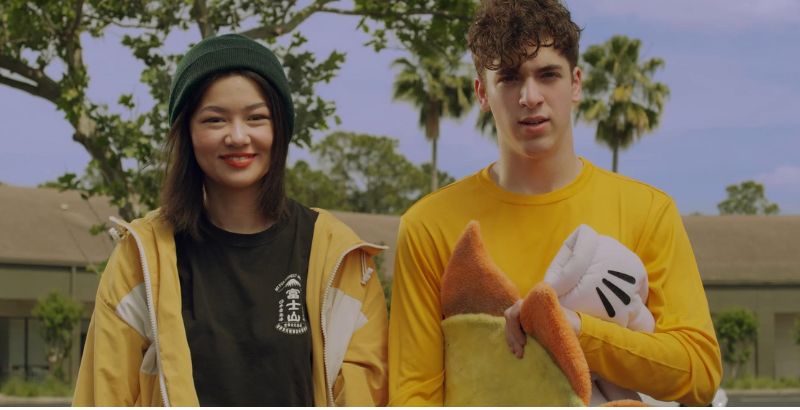 Creative art. Doesn't focus on the consequences. Says screw the trope where the straight best friend is rejected by the gay best friend, rejection happens to gay people too. Lives in a beautiful fantasy where you just find out gay people wherever you go even in the middle of nowhere. Great coming-of-age lessons about growing comfortable with your identities, understanding you can have multiple, being a good friend, getting through the slings and arrows of crushes and understanding relationships can look a lot of ways for a lot of purposes
The Mattachine Family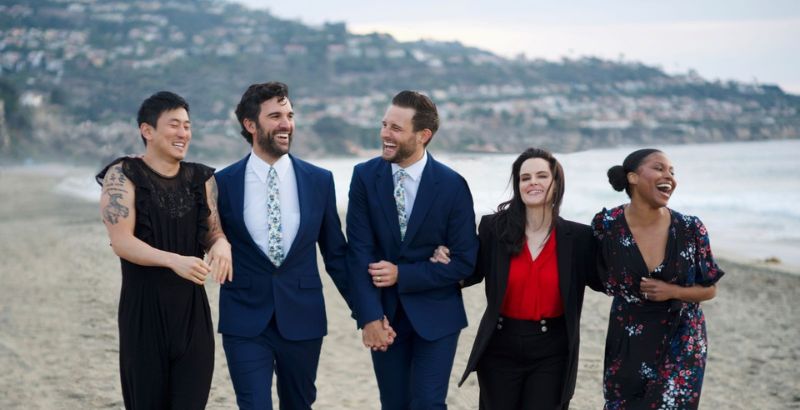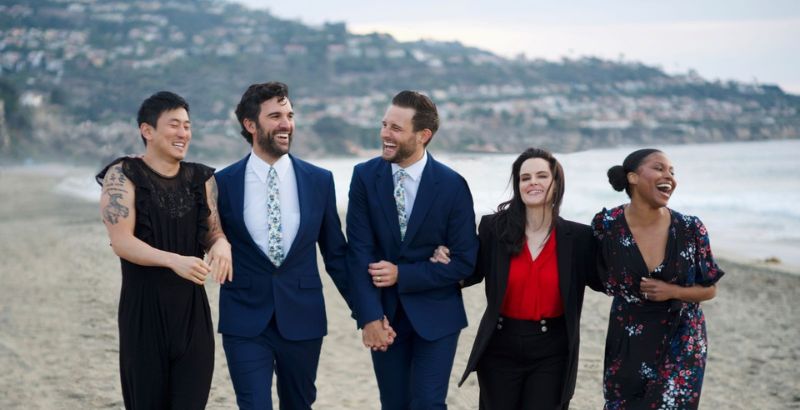 Written by Andy Vallentine and Danny Vallentine and directed by Andy, The Mattachine Family is one of those movies that I knew I would see myself in deeply before it even started. It begins with Thomas (Nico Tortorella) and Oscar (Juan Pablo Di Pace) who spend one glorious year as foster parents before their foster child is returned back to his birth mother. It's a crushing opening salvo that carries a strong performance from Tortorella all the way through. But once The Mattachine Family emerges beyond its first story beat, it becomes a deep exploration of, and longing for, the ways that families can look beyond the typical heteronormative nuclear arrangement.
The ideas it offers aren't necessarily breaking fully new grounds — the movie's main notion for how queer family and parenthood could be arranged is one that I've long thought about myself. What's so impactful about the movie is the way that it so deeply longs for its obvious resolution. The answer to Thomas' desires is evident from the beginning. But through the pain we watch him and his chosen family endure, together and individually, the raw sense of pleading for permission to dive down that path is palpable. I think there's something essential to queerness about accepting that the way you inhabit the world cannot and should not reflect the cookie-cutter model we've perhaps been socialized to desire. The Mattachine Family is a touching and appreciated reminder, especially because it ultimately doesn't end the way I thought it should have, that we can find the greatest joys in our lives when we can finally let go of what can't be, embrace what is, and find out what amazing could be instead.
Peafowl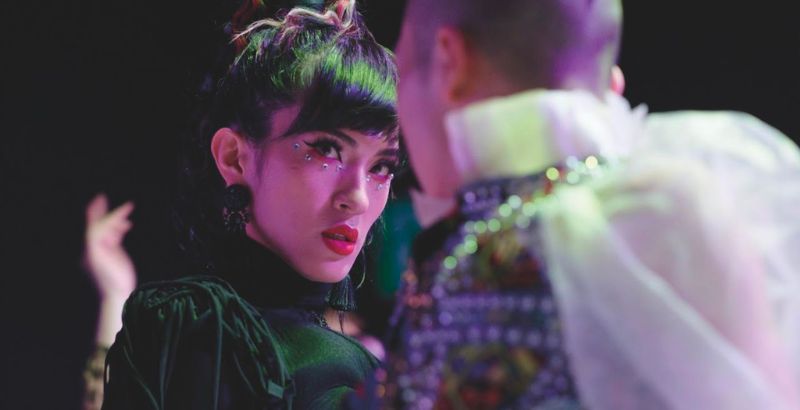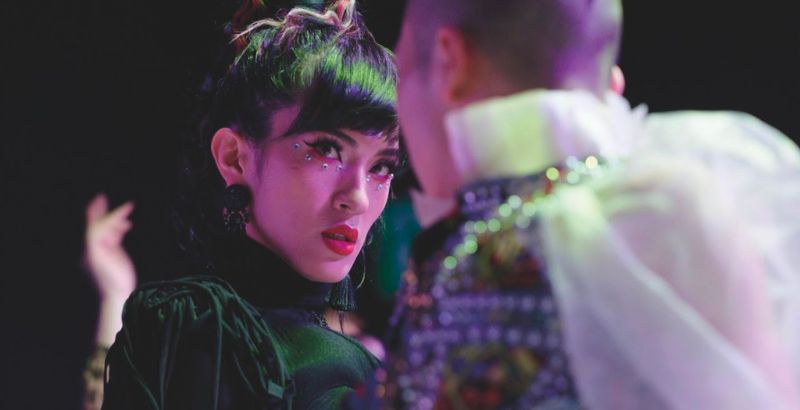 From first-time feature director Byun Sung-bin, Peafowl is a Korean-language dance drama about a weaker named Myung (Choi Hae-jun) who is scrounging for the funds to cover her gender-affirming surgery when she receives word that her estranged father has died. It's a movie deeply dedicated to Myung's retaining her sense of identity at all costs, including the pressures of her family, living and dead. No matter how many times other people want to dump their trauma on her as excuses for their behavior, she's unwavering.
The cinematography and choreography of Peafowl are really what land it among the best Outfest LA 2023 features. Every dance or drum scene is framed precisely and each one is displayed uniquely. The way Myung's modern queer dancing is met by the traditional drumming requisite of her father's funeral rites and Myung's receiving her inheritance is immaculate. The two sensibilities are blended so succinctly that you feel the way Myung expresses herself is the only way these feelings could ever have been expressed. It's in perfect contrast to the journey to "find her color" she's set upon from the beginning.
Something You Said Last Night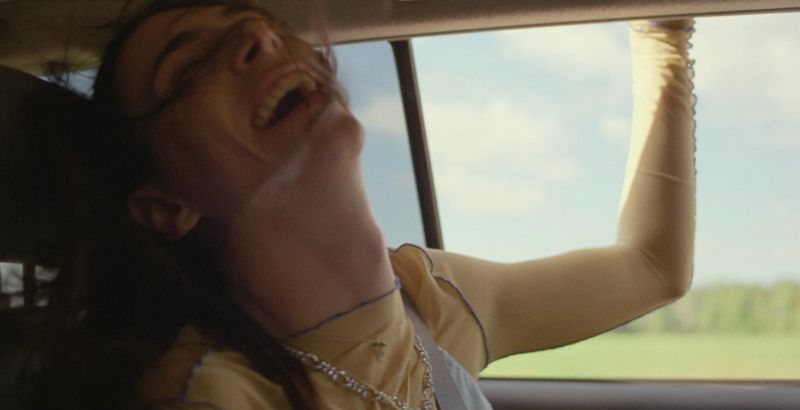 In Something You Said Last Night, Luis De Filippis shows us the incredibly frustrating portrait of a not-uncommon family whose mother is painfully controlling and judgmental and whose two daughters can't stop being disappointments to her. It's superbly stress-inducing every single time you have to watch their mother berate one of them and watch them be pitted against one another. It's equally sweet in its moments of coming together. But it's most powerful in its longing for a relationship between mother and daughter that its protagonist never had, on account of not only being trans but also just having the mother she has.
---
Outfest LA 2023 was full of amazing stories of all kinds from across queer experiences. You can read our full festival coverage here.