The Fantasia International Film Festival has been my favorite genre film festival thanks to its large focus on Asian cinema, and this includes a yearly slate of manga adaptations that those in North America rarely get to see. While past years brought live-action manga adaptations for Wotakoi: Love is Hard for Otaku, Tezuka's Barbara, and Kakeguri this year's slate for the festival is bringing forward adaptions for hit series that have also seen success in anime. From teen romance to time-traveling action, demons, and more, this list of manga adaptations coming to Fantasia 2023 has a story for everyone.
Insomniacs After School
Based on the manga currently released in English by VIZ Media, by mangaka Makoto Ojiro, Insomniacs After School follows Ganta Nakami, a teen with chronic insomnia who struggles to fit in at Kuyo High School. Assigned by his classmates to fetch a stepladder from the supposedly haunted observatory, he meets Isaki Magari, another student suffering from the same insomnia. Having spread the rumour about the near-abandoned place being haunted to keep it all to herself, Isaki invites Ganta to join her in the only place she can find comfort and rest. But when they're discovered by a teacher, the insomniac duo are forced to resurrect the astronomy club if they want to keep their little paradise. Already adapted into a stellar anime series on Hi-Dive, Insomniacs After School is set to bring this critically acclaimed work to Fantasia 2023 audiences.
For more than 30 years, Slam Dunk has been the premiere sports manga about basketball. Adapted into a stunning anime that helped propel the growth of the sport in Japan, the series gets its first movie. After celebrating it's North American premiere at Anime Expo 2023, Shohoku High is taking on the undefeatable Sannoh at the Inter-High School National Championship. Only instead of focusing on Sakuragi as the protagonist, fans see Shohoku's "speedster" and point guard, Ryota Miyagi, at the center as he deals with the grief of losing his brother and ultimately what basketball means to him. As the feature film debut for Takehiko Inoue, who is also the mangaka of the original series the film is based on, the film is putting a new spin on a classic in a phenomenal and innovative way.
Tokyo Revengers 2 – Part 1 & 2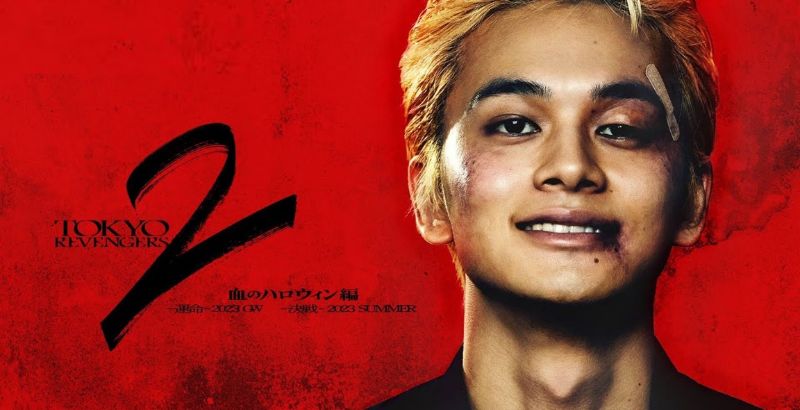 After debuting the manga live-action adaptation at Fantasia 2021, the festival has brought back the two-part sequel for Tokyo Revengers. Adapted from the manga by mangaka Ken Wakui, who took his own personal experiences and mapped them onto a time-traveling gang story that centers on grief and belonging, Tokyo Revengers 2 – Part 1 and Tokyo Revengers 2 – Part 2 continue the story where the last left off. Adapting parts of the story that were the focus of the Tokyo Revengers anime for Season 2, there is going to be a lot of emotional payoff for fans as Takemichi confronts the reality that he may never save the future the way he intends to. This time, instead of saving the woman he loves, he has to save his friends too.
Sand Land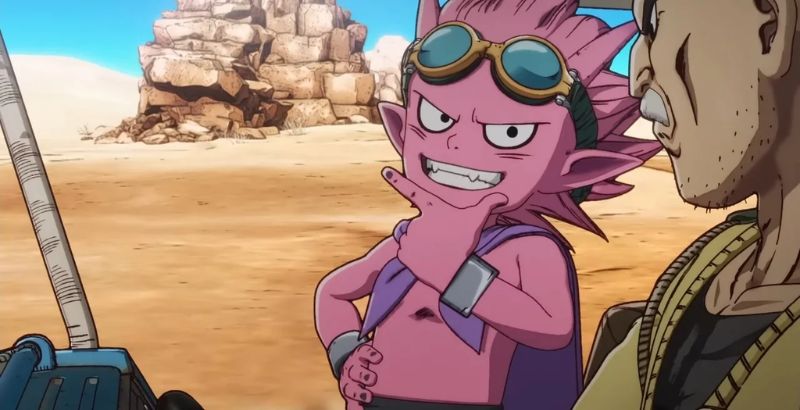 Akira Toriyama is known as one of the founding fathers of Shonen as we know it today, but his work goes beyond just Dragon Ball, his most well-known series. Set to be adapted into a video game by Bandai Namco, Sand Land is also coming to theaters, and Fantasia 2023 gets to host it. Set in a mysterious world where humans and demons coexist, it has been a lifetime since humans ruined the environment and fell into a state of constant war. In this world known as SandLand, water costs more than most can pay leaving its inhabitants in a constant of thirst. To help save the people, an old sheriff asks Beezlebub to help find the elusive Phantom Lake. Together with the demon, Thief, they go head to head with the king's army and discover the truth behind SandLand.
As Long As We Both Shall Live
So this one isn't a manga first, but there is a manga. Based on the light novel by Akumi Agitogi, which also became a manga also written by Agitogi and illustrated by mangaka Tsukiho Tsukioka, As Long As We Both Shall Live is a story that reimagines 19th-century Japan to tell a story of agency and love. The film focuses on the eldest daughter of the respected Saimori clan, whose supernatural talents have protected humankind from demonic entities called "Aberrations" for generations. However, Miyo was born without any powers, reduced to servitude by an abusive stepmother and golden-child stepsister after her mother's death. That is, until she finally came of age only to be married off to a ruthless military commander, Kiyoka, heir of the fearsome Kudo family. But appearances aren't all that they seem to be when the to begin to grow together.
The Concierge
Based on The Concierge at Hokkyoku Department Store, a manga by Tsuchika Nishimura, this animated manga adaption shows audiences a fantastical world of anthropomorphic animals as they shop in a department story. Titled, The Concierge, the story follows Akina and the rules that she must abide by in her new job as a saleswoman at the elegant and expansive Hokkyoku Department Store, a store's whos customers are all animals, and the most valued among them are of extinct species. With "no" removed from her vocabulary, Akina must find inventive and creative solutions to satisfying her customers in this luxury retail space even as requests become more challenging.
---
Manga adaptations are just the start of stellar programming. The Fantasia International Film Festival 2023 will run from July 20 to August 9. You can visit their official website to discover the full program.