Reading Time:
3
minutes
Succession Season 4 Episode 8 places viewers in the belly of the beast. It's election day and all of the Roy siblings are on edge. The political scheming shifts the tone from the last episode where an explosive argument between Shiv (Sarah Snook) and Tom (Matthew Macfadyen) shattered any alliances formed within this tumultuous season.
It's already difficult to empathize with the Roys but it makes it more challenging when we fully see how influential and awful their family's interference in politics really is. Roman Roy, played by the ever-charismatic Kieran Culkin, showcases his alliances with the alt-right. He meets one-on-one with his conservative candidate of choice, Mencken, and exchanges top-secret information. Ken (Jeremy Strong) and Shiv struggle to keep up with Roman's agenda. It's clear that they do not know what to do in terms of spearheading narratives during the election, causing a frenzy on the ATN news floor as live data comes in by the minute.
Cameras are whirling towards rows of TV screens while characters speak over one another, making this episode feel the most chaotic. None of the Roy siblings are able to come together on anything. The direction of this episode follows characters whirling back and forth between news floors and closed-door meetings. This culminates in the central conflict that revolves around an orchestrated fire that targeted a democratic voting center.
If the fire had not been stopped, hundreds of thousands of votes would not have been counted. Roman's writing in this episode is a filter of right-wing talking points that reflect reality. "Those votes don't count." Armstrong has successfully crafted three-dimensional characters that are so seeped in current-day political musings and criticism it's difficult to watch. While Roman crusades on his late father's conservative agenda, Shiv and Ken cannot stop the momentum.
Ken is rather pensive while Roman storms around, shifting alliances politically and personally. Ken's fatherhood is intertwined with this election. His daughter was attacked by supporters of Roman's presidential candidate.  He's unsure of what to do and approaches Shiv in hopes of using ATN's power to sway the election the other way. He wonders whether choosing to call the election to Mencken (the conservative alt-right candidate) solidifies that he is a terrible father.
It's crushing to see Ken be so vulnerable to Shiv who has been backstabbing Ken and Rome all season long. While Shiv does want Ken to be on her side, her desire for democracy does not negate her dealing with Mattson behind her brother's back. When Ken realizes this, his personal feelings spitefully calls the election to Mencken.
Succession Season 4 Episode 8 perfectly encapsulates how wealth and greed can ripple and affect every person. Since Ken is upset by Shiv's actions, he helps put into power a man who seeks to derail democracy and would single-handedly radicalize fringe Republicans. Succession is not shying away from Trump-Era dialogue points that sourly cannot be forgotten.
It's the most nihilistic this show has been and unfortunately, feels too real. A debacle between three of the wealthiest Americans gravely puts the United States in danger and it's pathetic. As Shiv says, she doesn't want a fascist to rule the country but her lust for power helps make that a reality she has to deal with. The moral conundrum of this episode is, are the Roy brothers justified? If Shiv climbing to power is all it takes for her brothers to lead the world down a path of conservative propaganda, should we be sympathetic to their plight?
There are two episodes left, and the power struggle lies in Shiv combatting the efforts of her brothers. Shiv announces her pregnancy (and on Mother's Day, no less), and her husband asks if this is a bit for her to get ahead. She has no alliances, no one in her corner, and is the only Roy child that is bearable at this point, and I hope, for everyone's sake, she succeeds.
As much as I may love Kendall Roy, I am not blind to the ways that this fictional character continuously disappoints and makes decisions that are harmful to not only him but to everyone around him. Succession Season 4 Episode 8 is shocking and portrays the horrors of wealth as a political tool making it one of the most harrowing episodes to date.
Succession Season 4 Episode 8 is streaming now on HBOMax, with new episodes on HBO every Sunday.
Succession Season 4 Episode 8 — "America Decides"
TL;DR
Succession Season 4 Episode 8 is shocking and portrays the horrors of wealth as a political tool making it one of the most harrowing episodes to date.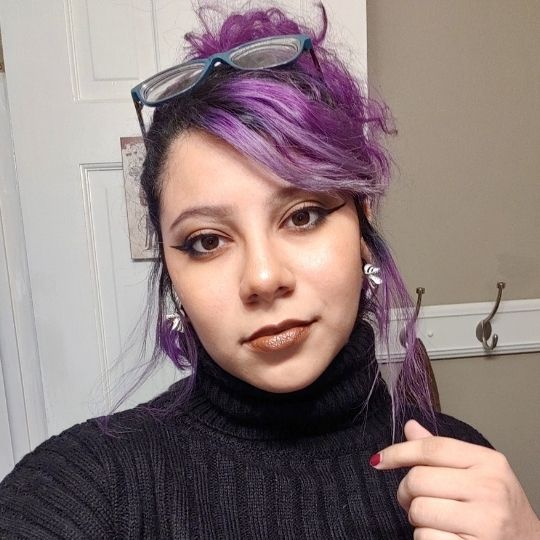 An avid reader since childhood, Cidnya has always surrounded her free time with pop culture. From watching horror movies to playing JRPGs, Cidnya loves to consume and immerse herself in various fictional worlds. Some of their favorite things include Twin Peaks, Batman, Kingdom Hearts, Coffee, and JoJo's Bizarre Adventure.