Reading Time:
5
minutes
This review contains spoilers for Succession Season 4, Episode 3 "Connor's Wedding"
Succession Season 4 Episode 3 will have fans glued to the screen to see the third wedding to occur in the series, meaning that disaster is soon to strike. The previous episode featured Logan Roy (Brian Cox) at his nastiest before Shiv (Sarah Snook) and Kendall (Jeremy Strong) criticized their unloving father for only some of the horrible things he's done to them throughout the years. This showdown occurs during Connor Roy's (Alan Ruck) wedding rehearsal, where his bride-to-be says that "she can't do this." Dysfunction and weddings go hand-in-unloving-hand in Succession. From Kendall committing first-degree manslaughter at Tom and Shiv's wedding to Tom selling out the Roy children at Caroline's wedding, unpredictable and catastrophic are what I'm expecting. Yet, Connor's wedding was merely the backdrop for one of the most unbelievable moments of TV I've watched live.
There's no way around tonight's episode without discussing the death of one of the most central characters of Succession. Logan Roy died within 15 minutes of Succession Season 4 Episode 3. Much like Roman Roy, I am filled with guilt over my last words about Logan. In retrospect, last week's focus on how monstrous Logan was in "Rehearsal" feels even more heartwrenching knowing that the last words both Shiv and Kendall heard from their old man was, "I love you, but you're not serious people."
The episode starts with Roman realizing that his father is testing his loyalty. Roman, having always been the most charitable to Logan, quickly caught on and resisted Logan's beck and call. Leaving him to point out that it is Connor's wedding day, and there should be a better time for business deals. There's no time quite like the present. The camera weaves chaotically around the boat that is taking Connor and his bride, Willa, to be wed. Roman is attempting to do good by his father and instead leaves a voicemail telling Logan that he doesn't appreciate being pushed to do dirty work for him. Shiv and Kendall soon arrive, and right off the bat, they are all dressed in full black. Connor is hopeful that Logan will make it to his wedding, and what ensues for the next 45 minutes is what makes TV so great.
Matthew Macfadyen acts out the initial phone call from Tom about Logan's declining health in grave detail. So much so that I almost didn't believe what was happening on screen. Jesse Armstrong knew that audiences would be skeptical and kept tight frames and close-ups on each character while navigating the news. The delivery of Logan's health remains chaotic and stressful throughout with the dialogue connected to each character and who they have become over the series.
Tom was disaffected when disclosing the news to his brother-in-law, showcasing how opportunistic Tom's relationship with Logan has been. Roman refuses to engage, instantly denying the gravity of the situation, and pawns his phone off to Kendall. Roman, having just crossed his siblings in the last episode, is racked with guilt. Kiernan Culkin gives a tenderness to Roman that is heartbreaking to watch. He is a character defined by his nonchalant attitude and lack of respect towards anyone reached; when Roman reaches for a hug from his brother, tears swell in my eyes.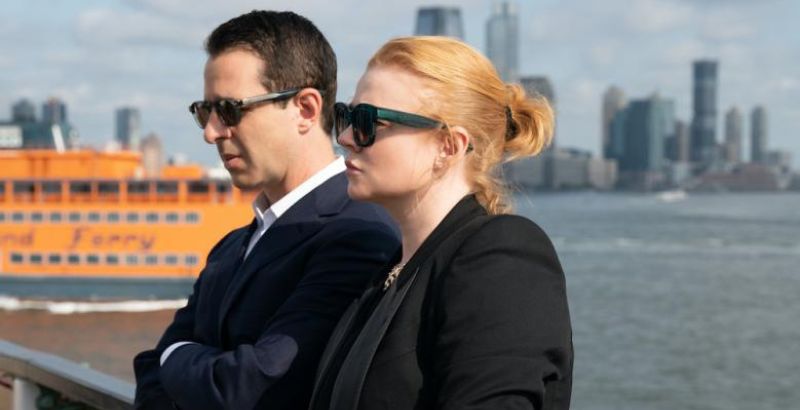 The rawness and vulnerability of having an abusive parent die were captured so uniquely by Strong and Snook as Ken and Shiv. Kendall is sidelined in the first two episodes of the season and immediately has all of his shields broken down at the news. Tom asks the Roy kids to talk into the phone in case it may be their last words to their father, and it's moving. Kendall admits how he loves his father but can't forgive him for things that he has done is poignant and hangs heavy in the air. But while the dialogue crafts each scene, Succession Season 4 Episode 3 also utilizes silence to hone in on the weight of the situation.
Ken's pauses when delivering his final words to his father are emotional and carry the weight of three seasons of unresolved trauma. We see so many shots of Ken walking away to try to deal with the news himself. He tries to keep his composure, and so many shots showcase the internal struggle Kendall feels as the oldest sibling. Strong's details of the placement of Ken's hands when breathing in, on the verge of tears, stood out dramatically.
Shiv, a woman defined by her emotional resilience, is immediately overwhelmed, and Snook's performance is the most wounding to witness. Snook's ability to shift her facial expressions at a moment's notice captures the shock and pain of someone trying to hold it together. We don't immediately see her tears, and it makes these moments even harder. Shiv cries if only briefly, to get those emotions out but this time, her tears are brimming, unable to hide. However, she carries the weight of composure and attempts to keep it together to give out a press release. It's hard to watch due to Snook's balance of coldness and mourning, making Succession feel like the most outstanding drama of the year.
The relationship between the audience and the Roy children is powerful, and I felt their pain emanating from my screen. Claustrophobic sets and tight camera angles further exemplify the loss and confusion everyone feels at the media titan dying.  It isn't enough for the Roy family to deal with their father's death without going into business mode as well.
The latter half of Succession Season 4 Episode 3 focuses on how WayStarRoyCo was going to oversee how the media finds out Logan was equally as powerful. Much like Kendall, Rome, and Shiv, viewers are thrust into the frenzy of media reception. Questions such as who will be in charge or how the public will receive the news of Roy's death are pondered by the highest members of the company. It feels clever and tinged with sadness that these are questions that the audience has too.
Shocking and beautifully acted, Succession Season 4 Episode 3 is a masterclass in how great characters make TV one of the best mediums for storytelling. With such a heavy loss, the weight of Logan is felt in each of his children. When Kendall, Shiv, and Roman hug and cry together, their emotions transcend the screen and make for one of the hardest episodes to bear in all of Succession's run. Shiv mentions that Logan will no longer be mad at her anymore, but much like Shiv, viewers will be sad and conflicted about one of the most interesting and horrendous TV villains to grace our screens.
Succession Season 4 Episode 3 is streaming on HBO Max now, with new episodes every Sunday.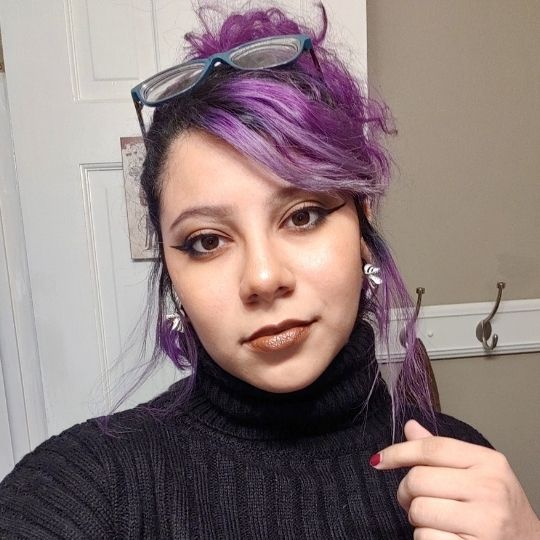 An avid reader since childhood, Cidnya has always surrounded her free time with pop culture. From watching horror movies to playing JRPGs, Cidnya loves to consume and immerse herself in various fictional worlds. Some of their favorite things include Twin Peaks, Batman, Kingdom Hearts, Coffee, and JoJo's Bizarre Adventure.