Reading Time:
4
minutes
Succession Season 4 Episode 2 dominated every strength that Succession as a show has. In the previous episode, "The Munsters," Shiv and Tom's devastating relationship failure left me unable to speak about anything else for a whole week. It was a stellar comeback with the start of a new war between the Roy children and their father and the glimmer of hope that episode 1 planted. I'm somehow still astonished every time I finish a new episode of this series.
Director Becky Martin and writer Jesse Armstrong made Succession Season 4 Episode 2 a riveting hour-long exploration of business. Oftentimes, the show has people googling things like "stock squeeze," "bear hug," and "machiavellian" to better understand the inner world of Succession. Much of Season 3 used Kendall Roy's (Jermery Strong) personal issues as a vehicle for storytelling with the business aspect uplifting his tragic story. With Shiv (Sarah Snook) and Roman (Kieran Culkin) banded together with their brother, Succession Season 4 Episode 2 dives into a world of business painting a horrible picture of what they're fighting for and against. Martin's previous work on Veep shines through immensely in "Rehearsal," making the power struggle between Logan and his kids feel aggressive and explosive.
Brian Cox's performance as Logan Roy has always been intense and intimating, but Succession Season 4 Episode 2 solidifies why he is the main villain of the show. Cox uses stoic body language in his performance that unsettles the characters around him. Facial expressions from Cox range from annoyance to fury in a matter of seconds that make his bad moods feel anxiety-inducing. The episode starts with Logan giving Tom (Shiv's ex) an upper hand in their divorce mimicking how Logan stonewalled the Roy children's mother during their divorce. As Greg (Nicholas Braun) puts it, "he looks like Santa if he was a hitman." For the first time, Armstrong writes Logan to be on the floor of his news conglomerate ATN, as opposed to us bearing witness to behind-closed-door business deals. Logan's interference with the upcoming election is highlighted and viewers truly begin to understand the power, sway, and influence Logan has on American politics through his musings and desire to use the news as a weapon to garner views and dismantle ideologies he finds "weak."
Despite Kendall, Shiv, and Roman being privileged and disconnected from regular Americans, their power struggle is given a clear outcome. If they win against their father, the world would be free of a news channel purposefully spreading deceptive messaging and aiding in the crumbling of democracy. All of Succession has been building up Logan being a neglectful father and a power-hungry old man, but Succession Season 4 Episode 2 captured an uglier side of Logan than ever before. He wants to have the blood of his opponents on his hands. He wants this business deal that the Roy trio is interfering in to go through. He wants to exert power over anyone who will cower underneath him.
For the past three seasons, due to the focus on Kendall, Logan has only felt like an emotionally withdrawn father who may have a soft spot for his son. With the dynamics between Logan and the Roy siblings shifted, Logan by himself is shown as monstrous. I'm glad that Logan's power and abuse are being highlighted more because it's enhanced by Shiv, Kendall, and Roy's willingness to destroy their father's company for good. Logan isn't just a corporate ghoul but a man beholden to his abuse and their fight means that not only can Logan hurt them on a personal level anymore, but he wouldn't be ruining America in the process.
Business and pleasure are never supposed to mingle, but Succession has never shied away from showcasing how the ultra-wealthy neglect their jobs to party. In Succession Season 4 Episode 2, we see a reversal of the formula. During the middle of this Gojo Deal and Logan's business moves, Connor Roy (the eldest but most forgotten son) is having his wedding rehearsal. No one can have fun without Logan and we bear witness to the most astonishing conversation that transpires at a New York karaoke bar because of him. Afraid that his children are going to mess up his next business acquisition, Logan makes a sad attempt to emotionally manipulate his children during this pre-wedding engagement. The personal stakes of each family member are now at the forefront of the narrative before circling back to business.
What's phenomenal is the interconnectedness of all of Logan's wrongs against Shiv, Kendall, and Roman used as weapons against their father. Tight and shaking cameras zoom in and out creating a claustrophobic atmosphere that reminds viewers why Succession is such a gripping watch. Shiv takes the strongest stand against her father by noting that Logan had Tom reach out to every divorce lawyer in town to block Shiv from being able to divorce on her terms. Kendall starts going down family history asking why Logan hasn't apologized to Roman for the physical abuse he's endured at his hands. He persists that Logan has ruined each family member to various degrees.  It's hard to look away from a car crash but this showdown that boiled down to just "money talk" was the most real scene of how business has eroded every shred of love that Logan's kids could have.
I wasn't expecting such a business-heavy episode of Succession but I am so thrilled at how the final season is exploring its themes in new ways. Using the business to enhance the emotional states of each character made for one of the most interesting episodes to date. Succession Season 4 Episode 2 proves that this season will lead each character further than we've ever seen before and we should be scared at what lengths they will all go to usurp one another.
Succession Season 4 Episode 2 is now streaming on HBO Max with new episodes every Sunday.
Succession Season 4 Episode 2 - "Rehearsal
TL;DR
Succession Season 4 Episode 2 proves that this season will lead each character further than we've ever seen before and we should be scared at what lengths they will all go to usurp one another.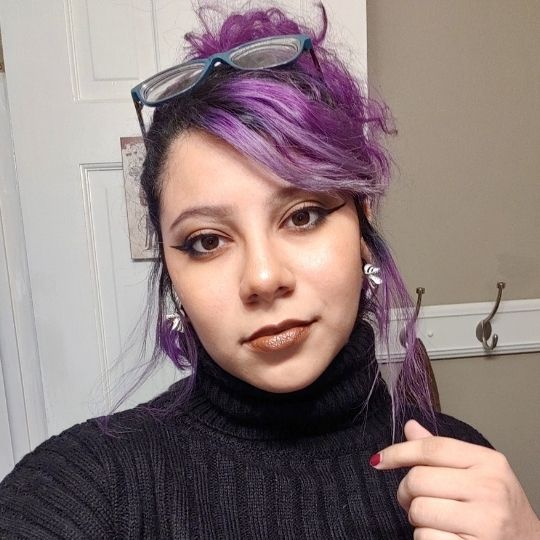 An avid reader since childhood, Cidnya has always surrounded her free time with pop culture. From watching horror movies to playing JRPGs, Cidnya loves to consume and immerse herself in various fictional worlds. Some of their favorite things include Twin Peaks, Batman, Kingdom Hearts, Coffee, and JoJo's Bizarre Adventure.