Reading Time:
3
minutes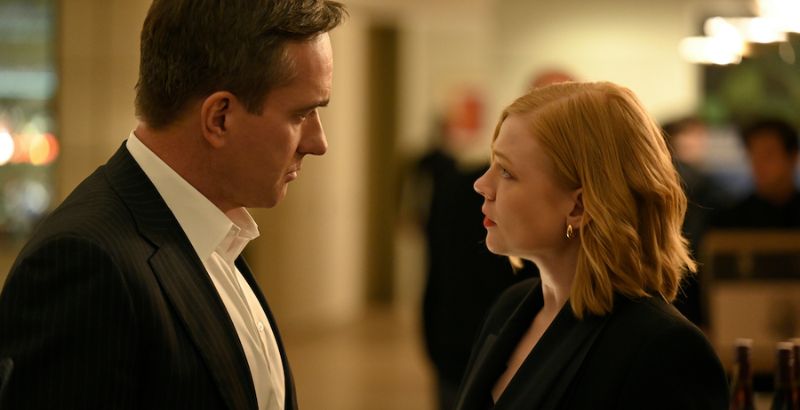 Succession Season 4 Episode 7 pulls us back into the weird world of the Roys attempting to salvage their relationships all on the night of the election. Similar to when Logan died, the election drudges up the backbones of Waystar Roy Co that Logan cultivated. 
The morning starts off with Alan Ruck as Connor Roy bringing charm to the funeral committee morning brunch that acts as a playing ground for Shiv to figure out what her brothers are up to. Shiv, knowing that 'dumb and dumber' are attempting to sour the Matsson (Alexander Skarsgård) deal, invites Matsson over to her and Tom's election eve party.
This party acts as the focal point of the episode, making Succession Season 4 Episode 7 another stellar exploration of utilizing a central setting to explore character dynamics and power structures. This party is essentially a battleground featuring  Logan's wide range of supporters. As Tom states, this night is about choosing alliances and finding a spot of survival during the "Post Roy-Pocalypse." Witnessing Sarah Snook and Matthew Macfadyen navigate the extent of their power at this party is intoxicating. Pulling at the strings from the last episode, it's clear that Shiv understands how to be the killer leader her father wished Kendall (Jeremy Strong) or Roman (Kieran Culkin) could be. Despite Shiv calling Ken 'Waystar Jesus', it's implied that if anyone is going to be Waystar's salvation, it will be her and Tom. 
When Matsson arrives on screen, Succession Season 4 Episode 7's tension cuts into the air with Tom, Ken, and Roman having to face uncomfortable relationships that they've soured. Gerri is an angry corporate woman looking to save face while dealing with Roman Roy's entitlement. Shiv's ex-boyfriend, who she cheated on Tom with, arrives and just makes things uncomfortable for Tom and Ken. Ken makes Greg follow Matsson's every move at this party. It's easy to follow but reflects how all these characters are essentially chess pieces on the board. If Tom and Shiv are King and Queen in terms of most power acquired, everyone else is portrayed as pawns unable to resist the temptation of quick wins as opposed to long-term gains. 
Halfway through the episode, this tension bubbles over into pointed, uncomfortable, self-congratulatory behavior that subverts the trajectory of every character.  I cannot even begin to tell you how uncomfortable Ken and Matsson's business talk becomes. Ken gets notice that Matsson's numbers could be inflated meaning that the whole deal would be horrible with Waystar. Both Ken and Matsson dance around this issue in front of some of the most important politicians, journalists, and press in America. This public power trip between the two forces Shiv to reevaluate how her position to go behind her brother's back could be for nothing. Succession has whiplashed and devastated me numerous times but Season 4 Episode 7 takes the whole cake with one of the most explosive and raw fights to occur. 
Shiv and Tom's rekindling breaks apart when they butt heads over Shiv's strategy to align herself with Matsson over her brothers. This brief moment of fear and anxiety shared with her husband bubbles into irritation for Tom. The words exchanged between the two date back to events from Season 1. The hurt, pain, and anger that they haven't communicated spew out like venom between the two.
Between them, we explore the highs and lows of power as they rehash old wounds. It's frightening to see them not only be so cruel to one another, but it's the most honest they've ever been. From happily back in love to pure unfiltered hatred, Succession Season 4 Episode 7 reminds viewers that this is a rat race and not even love is enough to stop the fight to the top. 
With only three episodes left, viewers are left scrambling to figure out who will win in the game of power. Shiv, Roman, and Kendall are all feeling the consequences of their actions and have to sit with their transgressions. As always, the showrunners didn't skip a beat and made Succession Season 4 Episode 7 a thrilling and explosive hour of TV that completely rattled every power dynamic to its core. 
Succession Season 4 Episode 7  is streaming now on HBOMax, with new episodes on HBO every Sunday.
Succession Season 4 Episode 7 — "Tailgate Party"
TL;DR
With only three episodes left, viewers are left scrambling to figure out who will win in the game of power. Shiv, Roman, and Kendall are all feeling the consequences of their actions and have to sit with their transgressions.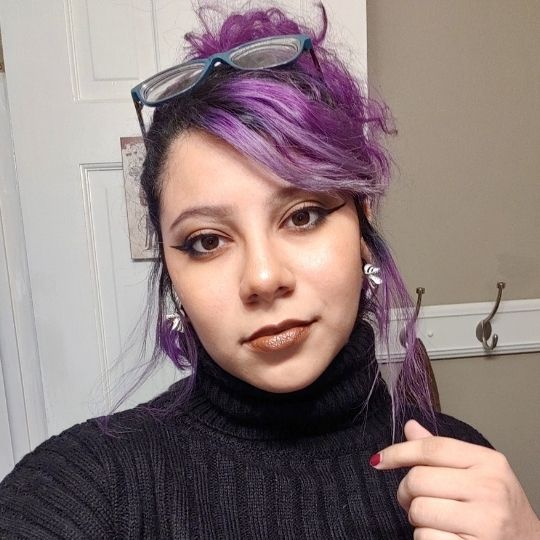 An avid reader since childhood, Cidnya has always surrounded her free time with pop culture. From watching horror movies to playing JRPGs, Cidnya loves to consume and immerse herself in various fictional worlds. Some of their favorite things include Twin Peaks, Batman, Kingdom Hearts, Coffee, and JoJo's Bizarre Adventure.