Reading Time:
2
minutes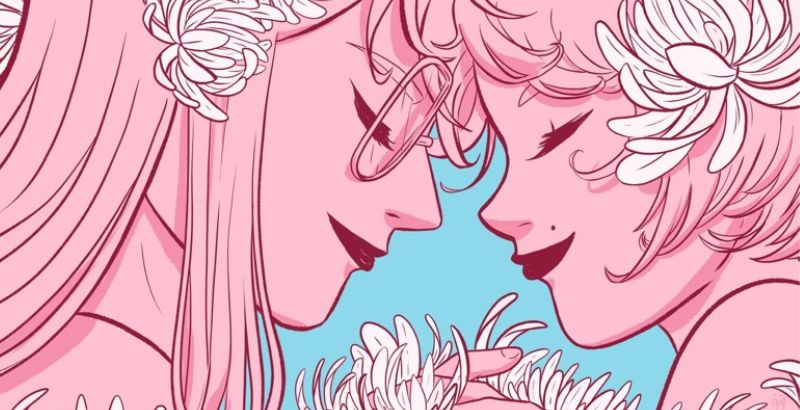 Comics are so much more than just superheroes, and Darkhorse gets that. Their catalog of comics span genre and story, and with Us by Sara Soler, their romance library grows. But the best part? Well, it's a true story.
Written, illustrated, and colored by Soler, Us is lettered by Joamette Gil and translated by Silvia Perea Labayen. This love story is a personal one, telling Soler and Diana's love story over time, but more importantly, telling the story of Diana's gender transition. Full of humor, heartache, and the everyday triumphs and struggles of identity, this graphic memoir speaks to changing conceptions of the world as well as the self, at the same time revealing that some things don't really have to change.
Romance is always important; stories that tell how people form connections with one another and grow from that love have a special place in media. That said, now, it is even more important that queer stories get the spotlight they deserve in libraries and comic book shelves. Sara Soler opens up her life to audiences with this gripping and intimate comic. And hopefully, by letting us into her life, allows others to search out the love they deserve too.
The beauty of this intimate story is matched by Soler's art style that captures the cuteness and the quirkiness of romance with just the right amount of intimacy too. You can find artwork for Sara Soler's Us below from the artist, compliments of Darkhorse.
Sara Soler is a Spanish comic writer and artist who started her professional career in comics in 2017 when she won the "carnet joven connecta't al cómic" scholarship, which allowed her to publish "Red & Blue" (Editorial Panini) as full author. She's worked for various national and international publishers such as Norma Editorial, Planeta, and Dark Horse Comics.
Us will be released for the first time in English as a trade paperback, available in comic shops on May 31, 2023 and bookstores on June 13, 2023. It is available for preorder on Amazon, Barnes & Noble, and at your local comic shop and bookstore for $25.99.